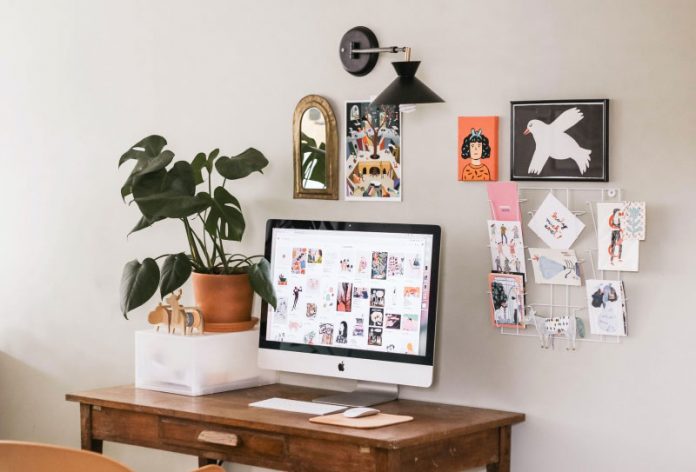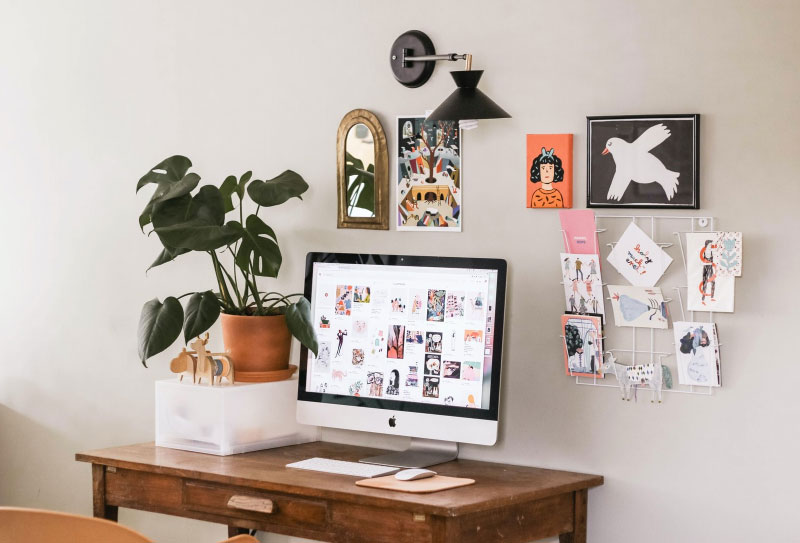 When someone decides to work or study at home, they wish to have a perfect desk with all the must-haves. And that's why we have come out with this blog that helps such people to have a decorative and equipped desk table, which helps them to be more focused. If you are one of those people then these ideas will help you to add fun to a boring working desk. This will allow you to work smoothly, relax, and admire your workplace (that feeling you can't get at your office).
Here are some Must-haves desk home décor ideas for someone who love to work from home:
Pen and Paper Holder: Even in this technological world, people admire to write on the paper. Even you might also wish to write some important things down to not forget it. That's why you should add a pen and paper holder to your desk. Get it in interesting design for a better look.
Clock: Clock is another essential for the interior décor items for desk and it allows you to check the time whenever you want to. Sometimes having a mobile and laptop is not enough as you might not able to access it everything. So get a multi-functional desk clock for yourself.
Photo Frame: Don't let your office desk look too workaholic, and for that, you can add the photo frame with pictures of your friend and loved ones in it. This will help you stay motivated. Also, you can choose its frame accordingly to match it with the overall desk design.
Desk Lamps: You can find desk lamps in many different designs and sizes. It is essential, so you should not forget to do its interior decoration online shopping. Choose its light percentage and design as per your table size. Don't for to play with its creativity as it will add life to your working space.
Fresh Plants: Sometimes you will start feeling anxious while working. And then you start looking for some elements to motivate you. Therefore, it is suggested to have fresh plants over your table to attract positive vibes. You can choose its holder it any design and colour for beautification.
Acrylic Bloc Collection Desk Storage: Having a messy desk will make you feel demotivated. Therefore, you should have the Acrylic Bloc Collect Desk storage for organizing your stuff. It has enough space to hold everything and make your desk look pretty. So don't forget this multipurpose interior décor item.
Pillows: Many times you start feeling pain in your back due to sitting on a chair for the whole day. Therefore, having a comfy pillow to your desk chair will make a huge difference. You can choose the pillow shape, colour, and design as per your choice. But a designer pillow will add more fun to your desk.
Tumbler or Mug: Although Tumbler or Mug is a necessity, you can also use it as a home decoration. Choose it in beautiful design, colourful pattern and with some motivational quote. Staying hydrated will help you to stay fresh and work for more time than normal. Make sure that it is made up of cleanable material.
So don't forget to go for interior decoration online shopping to get all these desk must-haves as they will add fun to your work.