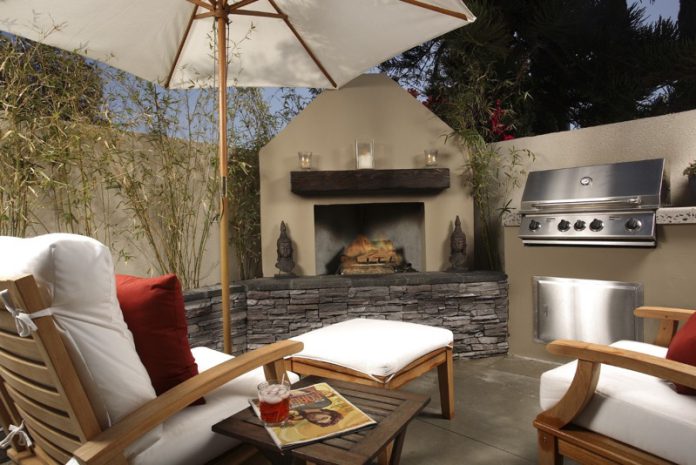 A backyard is one of the best things to have at home. There is an open space for you to get out, feel the fresh air, exercise with your pet, or have a game of ball with your kids. A perked-up backyard adds a lot of flair and excitement to your home.
If you're brainstorming for ideas of what to do with the vast open space of your backyard, look no further, as we've got some great ideas that you can work with.
You can now convert your backyard into a fun living space for your family and, in the long run, add great value to your property if you plan on selling it.
Without further ado, let's dive into some creative additions or changes you can make to spruce things up.
1. Deciding a purpose
Before you set out to overhaul your backyard's look, decide what you want out of it. Do you want to dedicate this space to gardening? Do you want it to be a relaxing space for you in the summer? Or do you want to make the perfect spot to enjoy a great Sunday barbeque in the afternoon?
With a purpose set in mind, you can easily decide on the things you want to acquire to make your backyard shine. Visit Backyardville to see some ideas or get specifics of how you can go about things if your purpose is set. With lots of resources, you can learn about the logistics and perhaps even get ideas for going about it yourself.
2. Improve the landscape
If you're satisfied with the way you've adjusted your backyard, maybe changing the landscape will make it shine even more, especially after a long winter if you're in a cold region.
Small things like adding fertilizer, adding new grass, plucking out the weeds, adding new plants and pots, and just mowing it well can make a big difference to the outlook of your backyard.
Shaping up the hedges and trimming the bushes can add a lot of character to your house. And these are all things that you can do yourself! For a minimal cost, you get such a great outlook, and if you think in terms of investment, this is you jacking up the value of your property greatly.
3. Add a patio
A patio in your backyard adds an outdoor living space for you to enjoy with your family. A tiled outdoor area where you can set your chairs and perhaps a dining table gives a great look to your backyard. You can enjoy summer lunches outdoors, and it also becomes a great place to host guests.
With a spruced-up garden landscape, you can add solar lights to illuminate it at night, and with proper lighting in the patio area, a great ambiance can also be created to host dinners. It will certainly wow your guests and add a lot of value to your property.
4. A backyard fire pit
If you're living in an area with longer winters, you can utilize your backyard to enjoy the chilly weather. Creating an outdoor fire pit and adding a few chairs make your backyard perfect for a cozy get-together with friends and family.
You can have a bonfire in your backyard, roasting s'mores while having some hot beverage to complement it.
5. Adding a pergola
If you already have a patio, you can certainly improve that. Adding a pergola, or in other words, a shaded structure, allows you to enjoy a sunny day's breeze without the sun beating down on your face.
An outdoor pergola with furniture and perhaps a rug does wonder in sprucing up your open space, especially if it's adjoining a pool, and it certainly adds a lot of value in real estate.
6. Adding a swimming pool
You can certainly add a swimming pool to your backyard if you live in hot climates or sunny areas. A swimming pool serves the practical purpose of obviously enjoying a cool dip in the water. Still, a patio or a deck covered by a pergola adds a lot of aesthetics to your backyard. If your backyard is large enough, all three of these go well together.
From a real estate point of view, having a swimming pool in the backyard will considerably increase the price of the house. Therefore, making that significant investment towards a swimming pool at your home will reap great rewards once you decide to sell it.
It is a good strategy to remodel your house in a manner that can even give you satisfaction after selling it, and one way, as mentioned earlier, is by installing a swimming pool in the backyard.
7. Privacy fence
If your backyard lacks privacy from your neighbors, now's the time to add a privacy fence to allow you to enjoy your backyard without prying eyes. Different localities have different rules about fencing, and if you are not allowed to add it, you can always go with large bushes to separate your area from your neighbors. They add flair to the landscape while giving a certain degree of privacy.
Remember, privacy is the most important thing, and you must ensure it by making necessary changes. Additionally, if you are selling a home to someone who enjoys time in their backyard, adding that barrier or privacy fence will certainly benefit your sale as it will give you leverage and an upper hand in the selling process. So, make use of the things beneficial for you in the long run.
Conclusion
Home improvements, specifically backyard improvements, are imperative for the house's coziness. It adds a new dimension to your lifestyle and certainly brings a lot to the table regarding value.
With improvements like a patio, a pergola (sunshade), a spruced-up garden, a swimming pool, an outdoor kitchen, and a privacy fence, you can make the most of your time with family at home with your privacy intact and have a merry time hosting your friends and extended family.