Roohome.com – Create your home sweet home by bringing minimalist home design into your residence is the best choice for you. Despite the location is near the seafront but it does not mean you lack ideas in creating a modern home design. This design will inspire you with a usage of wooden accent to provide the aesthetic of seafront. The designer which is designed this minimalist home design tries showing you a good arrangement if you have a large space of your home. Do not worry, you will get a great inspiration about the decoration as well.
Minimalist Home Design by Jamie Bush & Co
Living in the near of the seafront makes you think quite hard to make a good home looking without getting rid of the aesthetic of seafront. Jamie Bush & Co brings you his great design by using wooden accent as the main material. First of all, let's take a look a mini balcony right outside the house. All over the balcony is decorated with wooden accent. The interior itself is modern types of wooden furniture. If you are bored spending quality time with your family, you can locate your position in here. You will get a great outlook outside your home.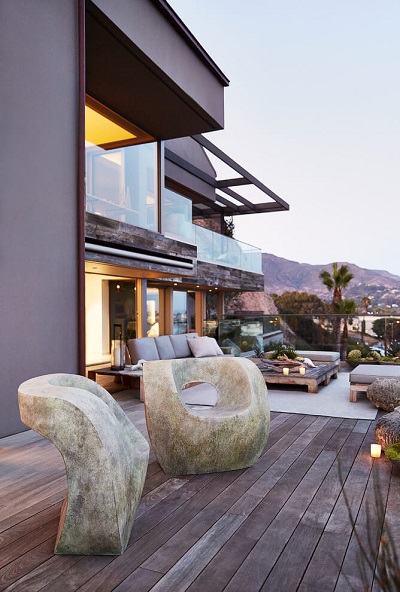 Move inside you will see a classic wooden texture in the kitchen and dining room. The kitchen itself is decorated with a combination of wood and marble textures as to provide a minimalist kitchen design. These two materials are functioned for the kitchen set as well. The designer uses the wooden accent almost for all interior. To make the room more artistic and comfortable, there are three white modern armchair and three glass pendant lights on the ceiling. The dining room is beautified with a larger thick dining table which is paired with some white dining chairs. The designer also puts a big greenery on the dining table as the decoration to make the room more livable. Are you interested in this minimalist home design? Try to look other ones.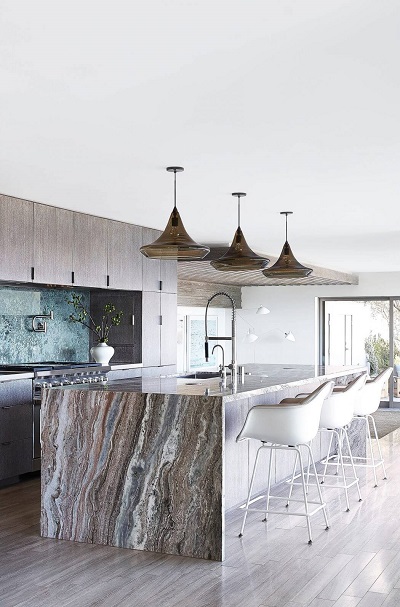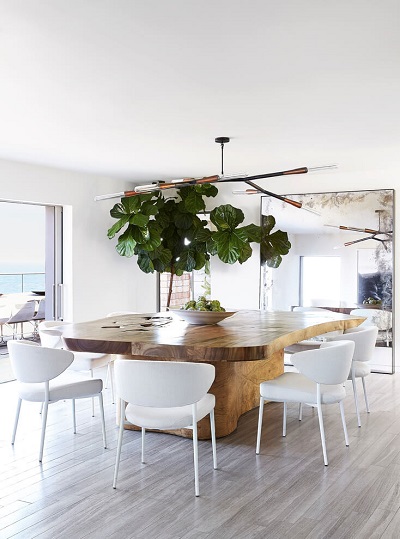 Minimalist Home Design with Bright and Soft Interior
Choosing bright and soft interior for your minimalist bedroom design is not as bad as you imagine. You can produce a good sleeping if you can create a good atmosphere as well. You can bring the good atmosphere into your bedroom if you place the interior perfectly. Places the bedstead in the right position firstly. Afterward, decorates all over the room with soft furniture which is made from wood material. It will be great if there is a big window right opposite the bedstead.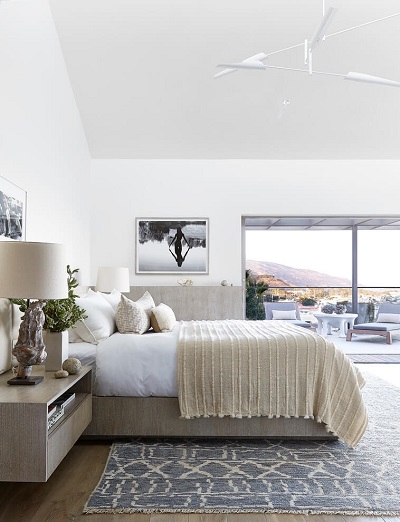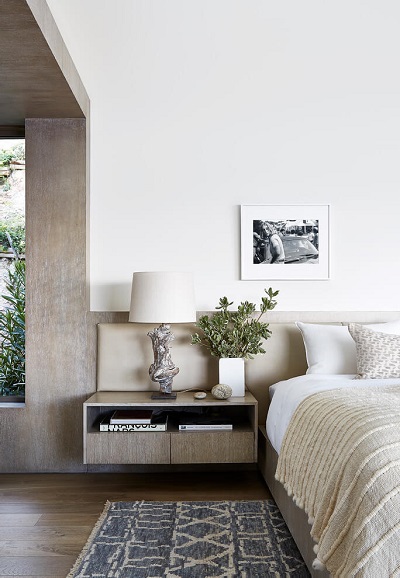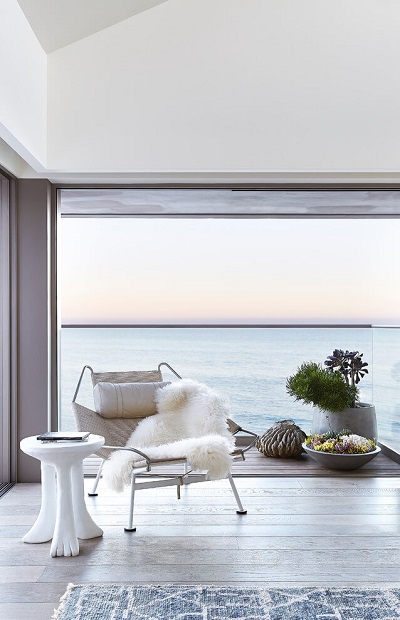 Minimalist Home Design with A Great Combination of Wooden Accents
Almost in the whole room is filled with wooden accents. This is because of the aim of wooden itself to provide the aesthetic of seafront. Jamie Bush & Co is brilliant in creating minimalist design aesthetic in detail. There are different styles of washing stand which both of these interiors also decorated with wood. The designer also applies the wooden accent to the stairs and a cozy dining table on the balcony.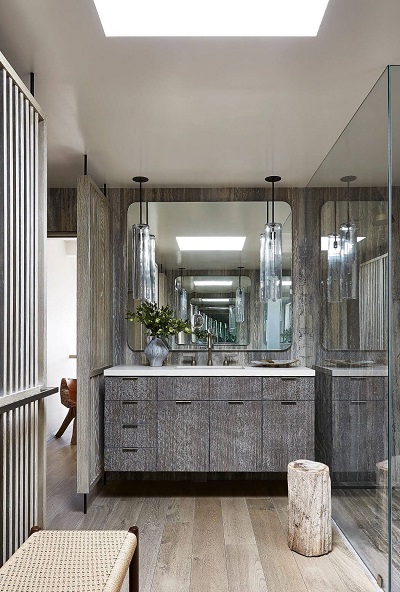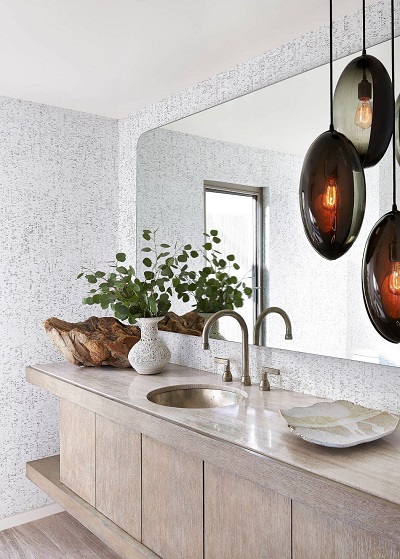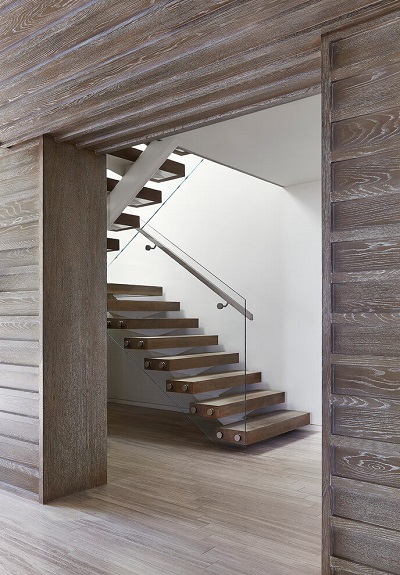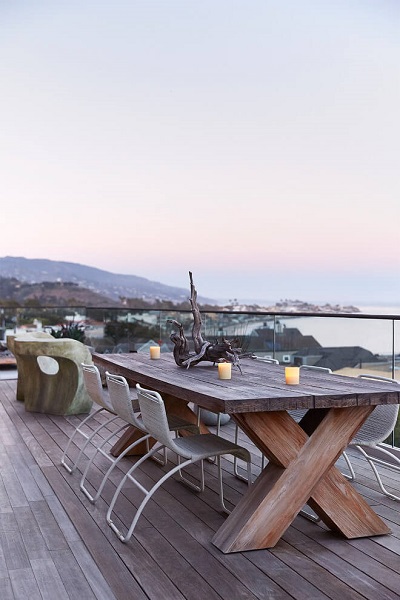 Now, it is your turn to have this minimalist home design to be applied in your house. You can try the good arrangement from Jamie Bush & Co in creating this home design with wood materials as well. If you want to see other designs, just visit and check here. Have a nice day!