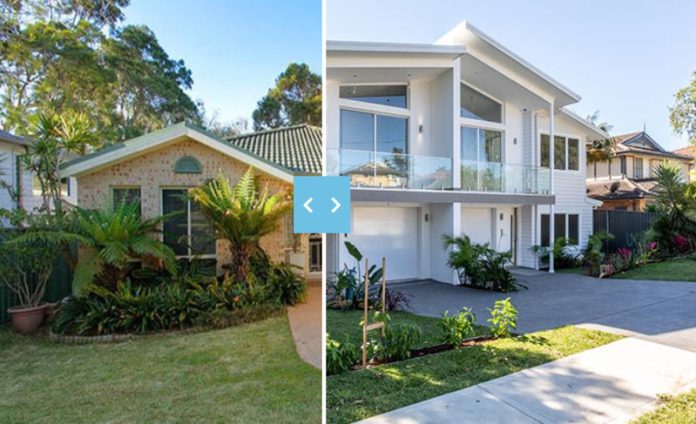 There's no doubt about it – old homes are charming. They have a particular character and style that can't be found in a newly constructed home. However, what do you do when your old home starts to feel like a burden? Don't worry – we've got you covered! This blog post will discuss eleven ways to repurpose and revitalize your old home. So, get ready to fall in love with your old house again.
The first way to repurpose your old home is by turning it into a bed and breakfast. After years of being passed down from generation to generation or left to deteriorate, many old homes require a new purpose. One option is to turn them into bed and breakfasts. This can be a great way to preserve the home's historic character while also providing income. Bed and breakfasts often have a warm and inviting atmosphere, and guests can enjoy the feeling of staying in a home with history. In addition, bed and breakfasts are usually located in scenic areas, making them ideal for visitors who want to explore the surrounding area. With a little renovation and creative marketing, an old home can be transformed into a thriving business. Not only will you be able to make some extra money, but you'll also get to meet interesting people from all over the world.
If you're not interested in running a bed and breakfast, you could always rent out part of your home with Airbnb. This is a great way to make extra cash without dealing with the hassle of hosting guests. Plus, it's a great way to meet new people and learn about different cultures.
The third option for repurposing your old home is to turn it into an apartment. This is an excellent way to provide housing for people who want to live in the city without building new construction. Some challenges come with living in an old home that has been converted into an apartment, but overall it is a positive experience. The apartments are usually smaller than new construction, but they make up for their charm and character. The rent is also typically cheaper than for new construction. Some maintenance issues can come with living in an old home, but the trade-off is usually worth it. For many people, living in an old house converted into an apartment is the best of both worlds. It provides the charm and character of an older home while still being centrally located and affordable.
The fourth option for repurposing your old home is by using it as a vacation rental. Turning an old house into a vacation rental can be a great way to generate income while preserving a piece of history. Not only will you be able to offer tourists a unique and authentic experience, but you'll also be helping to preserve a little bit of the past. When renovating an old home, keeping the original character intact is important. This means keeping any exposed woodwork, fireplaces, and other architectural features in good condition. You'll also want to ensure that the plumbing and wiring are up to code. In addition, you'll need to furnish the house in a way that makes it comfortable for guests. However, turning an old home into a vacation rental can be a rewarding experience if you're willing to put in the work.
One more option for those of you with old homes is to turn them into a commercial space. Old homes are often filled with character and charm unmatched by modern construction. However, these same homes can also be challenging to maintain and expensive to heat and cool. As a result, many people choose to demolish old houses and replace them with new, more efficient buildings. However, this can be a shame from an architectural and historical standpoint. Instead of being demolished, old homes can be repurposed as commercial spaces. Offices, retail shops, and restaurants can benefit from an old home's unique atmosphere. In addition, converting an old home into a commercial space can help preserve a neighborhood's character. Rather than being bulldozed, old houses can be given new life as vibrant businesses.
Sixth on our list of ways to repurpose your old home is by opening a daycare. This could be the perfect option if you have a large house and a love for children. You'll get to stay home and take care of kids while making additional income. Plus, you'll get the satisfaction of knowing you're helping to care for the future generation.
The seventh way to repurpose your old home is by using it as a storage unit. Old homes are often charming and full of character, but they can also be a lot of work to maintain. When faced with the prospect of expensive repairs, many homeowners choose to abandon their homes and walk away simply. However, this often leads to the house becoming an eyesore and a source of potential mishaps. A better solution is to turn the home into a storage unit. By doing this, the owner can still receive income from the property without having to shoulder the burden of upkeep. Additionally, the home will be secure and well-maintained, preventing it from becoming a nuisance to the community. Storage units are an increasingly popular solution for old homes, and they offer a win-win solution for both homeowners and their neighbors.
The eighth way to repurpose your old home is to use it as a workspace. Turning an old home into a workspace can be a great way to get the most out of the property. Not only will it allow you to work from home, but it can also provide a unique and inspiring setting for your business. Before you start, you should keep a few things in mind. First, consider the property's size and the traffic it gets. You'll want to make sure that there's enough space for your business needs and that the location is convenient for clients and customers. Next, take a look at the condition of the property. It may not be worth pursuing as a workspace if it needs major repairs or renovations. However, if it's structurally sound and simply in need of some cosmetic updates, then it could be a great option. Finally, think about the zoning regulations in the area. You'll need to ensure you can obtain the proper permits for commercial use before getting started. Once you've considered these factors, you'll be better positioned to decide if an old home suits your business needs.
Ninth on our list of ways to repurpose your old home is by using it as an event space. When most people think of event space, they likely envision a sleek, modern venue with all the latest amenities. However, more and more event planners are beginning to appreciate the unique charm of older homes. From Victorian mansions to Tudor-style cottages, these historic properties can provide a one-of-a-kind setting for any event. What's more, many older homes offer ample space for both indoor and outdoor entertaining. So, whether you're looking for a picturesque wedding backdrop or a unique corporate party location, an old home can be the perfect option. And with creativity, you can turn even the most modest property into a truly unforgettable event space.
Next, old homes with great locations are often highly sought after by home buyers. However, these homes can also come with several challenges, such as outdated layouts, poor insulation, and drafty windows. Rather than attempting to renovate an old house, many homeowners are choosing to demolish the existing structure and rebuild from scratch. This option allows for a completely customized home designed to meet modern families' needs. New construction is usually more energy-efficient and can be built to stricter code standards. For those who love the location of their old home but not the actual house, a knock down rebuild project may be the perfect solution.
Finally, on the list, if you're not interested in renting out your home, you could always sell it. This is a great option if you're ready to move on from your old home and start fresh somewhere new. Plus, it's a great way to make some money that you can use to buy your dream home.
In conclusion, there are many ways to repurpose your old home. Whether you decide to rent it out, sell it, or use it for another purpose, you'll be sure to get the most out of your property. Thanks for reading. We hope this article was helpful.