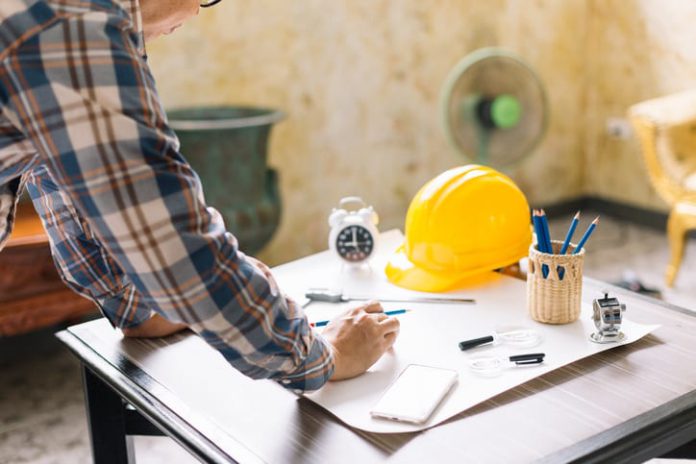 It's no secret that a home remodeling craze exists in the U.S.. All you have to do is view some statistics. For example, according to Forbes, most homes (around 80%) are 20 years old or older. Of this number, about 140 million of the homes have infrastructures that need updating.
If you believe DIY projects help you leverage your costs and save money on home improvements, you may want to revamp your thinking. According to Goidel and Siegel, NYC construction accident lawyers, the number of people who get hurt trying to perform DIY renovations is on the rise.
Therefore, you can avoid getting into hot water personally and financially if you contact a professional contractor. By hiring a professional contractor, you can avoid an untimely accident and ensure that everything is done right.
So, why, specifically, should you hire a professional contractor?
Even though a contractor may be bonded and licensed and have references, you may still need further proof why contracting a renovation is better. The following reasons will help see why doing things yourself may go awry.
1. Experience
While no house may be exactly like yours, most renovations share some common features. A skilled and professional home contractor possesses the years of experience required to deal with materials and systems in the home.
Experts can handle most home remodels, such as bathroom and kitchen updates, easily and conveniently. They can give you the specs needed, as well, so you know what is involved and what you will pay. Because a professional focuses on the renovation, they can give you a quote and proceed right away.
2. Connections with Home Constructions Vendors
You need to refer to a materials and supplies list when remodeling your home. This list represents the items that will make up most of the costs for the upgrade. A professional home contractor has easy access to the supplies and materials needed to support your home improvement plans.
If a contractor regularly purchases supplies from certain vendors, the savings are usually passed onto the customer – or you. That way, you can make your money stretch and make the upgrades you want at the same time.
3. Special Construction Skills
A home improvement contractor, especially someone experienced, has special skills. These skills may include framing, hanging windows or doors, or building subfloors – something that may prove difficult for a do-it-yourselfer.
Because of this type of expertise, a professional contractor can offer remodeling services that otherwise may lead to slips, trips, falls, sprains or breaks if you try to do the work yourself. Allocating the work is smarter and safer, and helps you concentrate on getting your project expertly done at a reasonable cost.
4. Safer Conditions
Professional contractors, who are bonded and licensed, know the value of safety. If something happens to a worker, during a job, they have insurance to cover the mishap. You don't have this latitude when you do it yourself.
5. Regulatory Compliance
While being a do-it-yourselfer may feed your idealistic side, stick with reality. A contractor knows what permits to get for a renovation and knows what codes to follow. He is familiar with OSHA rules, so he can do the work with less chance of an accident.
6.  Better Follow-through
Part of playing it safe has to do with follow-through. Professional contractors do not leave a work area mucky or trashed after they stop work for the day. Even the DIYer may leave dirt, nails, or remnants of sawdust behind that can lead to casualties. If you overlook some of those things, it can threaten your safety and the safety of those you love.
7. An Overall Better Outcome
Overall, when you use a professional contractor, your results turn out better and you spend your money more wisely. Don't try to save money by doing it yourself and, instead. You may incur a major loss and expense. If you need to have something redone, you can get it corrected more easily, and at a lower cost, by working with a professional.
Final Thoughts
Do-it-yourself projects are on the rise, so are DIY injuries. Do the intelligent thing and hire a professional contractor. Making this decision will place the ball in your court with respect to safety and benefits. Just make sure the contractor you choose has a good rating with the Better Business Bureau (BBU), is licensed and bonded, and has at least 10 years' experience in the home construction field. It's always better to be safe than sorry. That is why hiring a professional contractor is the right choice to make.