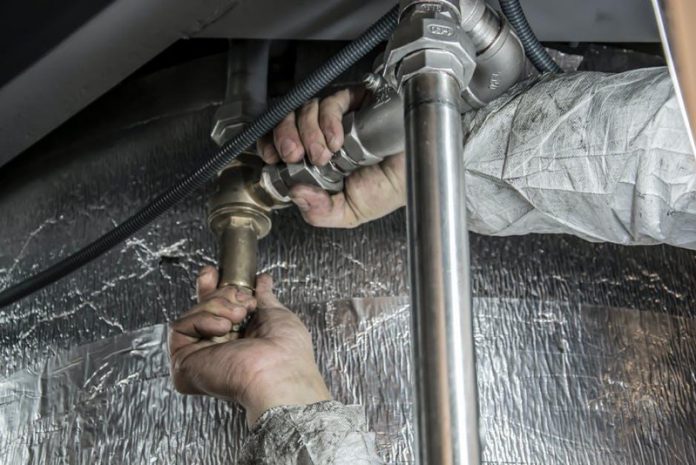 Plumbing makes up some of the most important parts of your home. If it is not installed and maintained properly, it can affect all aspects of the house, indoors and out. All it takes is an inexperienced plumber to damage your plumbing system. That's why you should remember the following things to consider when hiring a plumber.
1. Valid Credentials
If you are considering a plumbing company, you should choose one that has genuine credentials. There are a lot of plumbing companies, but unfortunately, not all of them have valid credentials.
Ask for recommendations from other local professionals who are into construction, such as carpenters and electricians you may have worked with. Asking family, friends, and work colleagues for referrals is another great idea.
Whatever your plumbing needs are, you need to get a professional who can guarantee you get your money's worth and complete the job correctly. For easy access to plumbers near you, simply type "plumber near me" into any search engine. This quick search will give you several plumbers in your area, which you can then narrow down to one or two to contact.
2. Proper Licensing
Ideally, you will hire a plumber with a valid license to work as a plumber. Don't be afraid to ask if the plumber you are considering has the required license for your area. You will rest easy knowing that you are hiring a professional who has all the qualifications needed to do the work.
Although they might be affordable, plumbers who don't have valid licenses should be avoided. You may end up saving a few bucks, but the problems that could arise may cost you even more money to fix down the road.
3.   Pricing
The popular opinion out there is that if it is expensive, then it must be good quality. Unfortunately, this is not always the case. Although there are many honest plumbers on the market, others are out to take advantage of people and their pocketbooks.
In choosing a plumber, you should keep in mind that it is your right to see their pricing and ask for a quote. Therefore, you can ask as many plumbers as you deem necessary and compare prices.
You should be concerned if their quotes are too cheap or if the plumber refuses to reveal their exact rates. Instead, do a quick calculation of what needs fixing and compare it to the quotes you are getting.
4. Reviews
There is so much you can find out about your plumber by reading reviews. Nowadays, you can see what others say about their services with just a few clicks. Review sites like Yelp, Angie's List and Nextdoor are excellent platforms to find plumber reviews.
If they don't have a website, you should ask for references from previous clients. If they seem hesitant to provide references, you should probably not hire them. They might be hiding something or have no experience yet.
Call their previous clients and find out their views about the plumber. Never feel like you are asking too much of the plumber. Getting reviews from previous clients can go a long way to preventing you from hiring an irresponsible plumber.
5. Insurance
Every good plumber should have insurance. This way, if there are damages in the course of the plumbing work, you know that your property is protected. No matter how experienced your plumber is, sometimes accidents can occur and result in costly damages. You don't have to worry about this if your plumber has insurance.
In addition to this, if your plumber gets any injuries while working, the insurance will cover the hospital bills and some other costs associated with their injury.
As a property owner, you probably know how you want everything to look and where everything should go. However, your plumber should get the final say, based on experience and what will comply with certain codes.
Research carefully before choosing the right plumber for your property. The internet makes the process quick and easy, and you can rest easy knowing you have done your due diligence. Even if it takes time to find the right professional, it is worth it for the cost savings and hassle in the future.