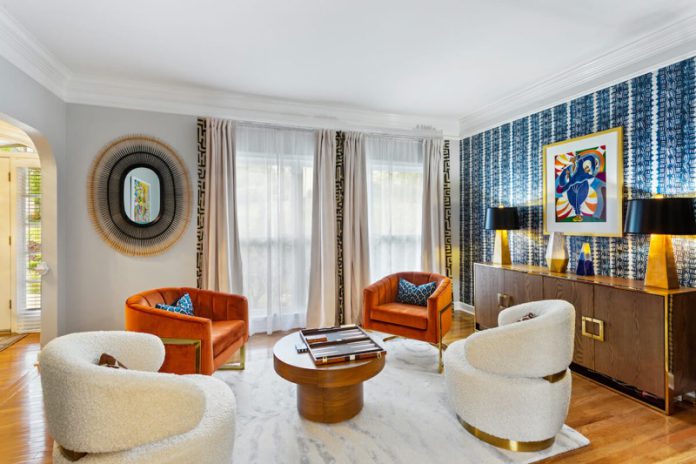 Designing your home interior can be creatively challenging but it has dozens of possibilities on the way. Whether you are thinking of giving your home a rustic feel, a vintage look, how about something bold & modern, or something minimalist that calms your mind and puts your mood in the rhythm. There are countless ways to experiment and give home your own designer touch.
With so many impressive and affordable decorative items available these days, homeowners can live their dreams to design their home to reflect their personality and match their lifestyle. And this can be realized without having to spend on inexpensive pieces and luxurious arts.
Here are some simple and sensible decorative items one must checkout:
1. Digital Wall Arts
Digital wall arts can add captivating imagery to your boring walls. Use art printed on foam board signs and other budget-friendly materials to give your walls a fresh look. Modern printing technologies allow for exceptional quality so your art will look like a masterpiece. Since most of the wall arts are printed there are extraordinary ways these can be placed in your living or bedroom. Inspire yourself or your guest with exclusive abstract patterns, or something classic that takes you to another era. You have plenty of room to fit it into any kind of atmosphere you want to create.
2. Ceramic Sculptures
Ceramic vases, pots, and tiles are great for adding a rustic vibe to your modern home. If you are looking for something affordable that can go above and beyond your imagination to match the interior theme, ceramic sculptures have a great selection to be followed. The surprising part is that it comes in varying design, colors, and shapes so you can put the best on the display. These decorative items easily blend with your unique furniture adding depth to the interior that makes the entire look of the room riveting.
3. Wooden Floor Lamps
Floor lamps made with natural material such as wood can be accommodated to your living room to give it a designer flair. Although wooden floor lamps look pretty basic, these lamps can add a decorative accent to match any sort of interior style. During the day, these decorative pieces can significantly transform aesthetics by adding meticulous details such as curves, lines, and angles. While at night, these lamps can add spark your interior needs to shine bright and be in the spotlight. These are dozens of versatile options to pick – choose from simple or subtle design, or something artistic that matches your furnishing. Or pick a table lamp that makes a bold statement.
4. Side Tables
Want something that delights your guest or something that turns your ordinary looking interior into a magnificent chic abode. Bring into your home a ravishing side table that redefines the whole layout and interior style. Side tables should be the end to your search for an interior that is functional, convenient and visually satisfying. Having a small presence and simplicity it offers, these decorative items fit into even small corners. Some side tables are compact, sturdy and help meet your storage and styling needs.
5. Hanging Planters
Hanging planters looks mesmerizing at the front of your home. It can also be an elegant addition to your living room. These are not only affordable but will spruce up your entire vicinity. Greens are good not only from the aesthetic point of view but also to imbibe a punch of positivity, peace, and tranquility to the whole environment. Apart from the decorative value, these planters are believed to have a positive impact on the health and well-being by favorably purifying the air and offering refreshing air to the dwellers.
6. Rugs
Designers' homes are incomplete without furnishing that cohesively complement every nook and corner of your home. Rugs have a befitting presence in your living room where it adds a comfy feel while adding pops of colors, depth of colors, and layers to catch more and more eyeballs. These rugs will also entertain your little guests where they can enjoy freestyle without having to feel restrained. If you are overwhelmed with the sorts of decorative choices you have, these rugs can make a difference by balancing things out and refining your interior in a sophisticated way.
7. Throw Pillows
If your home feels too bright or too dark, throw pillows can minimize the effect colors have in your rooms. These pillows can distinguishably add contrast and neutralize the scheme of your color palette. The fantastic part is that they can be easily mixed and matched to suit a variety of room styles and furniture. Arranging these pillows is quite easy and should be according to your personal preference. Create different arrangements based on color shades, textures, and finishes. With a little experimentation, you home will look nice, cozy, and flattering
8. Candle Holders
Create your intimate setting by placing decorative candles that will instantly transform your home into a romantic one. Decorative candle holders inspire homeowners to spread love and enjoy quality time by brightening home at night. It has multifaceted functions ranging from adding shine, to glow atmosphere, and enhancing the aura around. Candle holders not only create interest to your interior but also sophisticatedly add details that bring passion and love to your life.
Styling your home does not have to be rocket science, a bit of playfulness can magically light up the entire atmosphere. Be sure to take your time to create an interesting design that looks pleasant and embraces lifestyle.