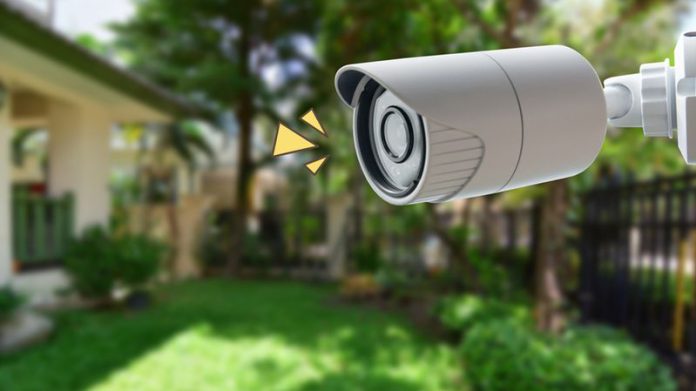 If you are considering purchasing CCTV cameras, this guide will be something worth looking at. We'll go over the certain brands you'll want to look at along with the prices and features. It's important that you keep your bases covered in terms of your needs and preferences.
It's always a good idea to make a list of what you're looking for in CCTV cameras. They are reliable for your entire security system. You'll want clear pictures to see if any suspicious characters are easily recognizable (among other things law enforcement may need for an investigation).
If you want a new security system complete with excellent CCTV cameras, keep reading. Let's take a look now at the following.
Finding the right security system provider
You'll want to find the right provider that will provide you with high quality cameras. A system provider like Smith Thompson can be of great service. Understanding Smith Thompson and what they can do for you will be key.
They will be able to sit down and help you find the right CCTV cameras for your security system. This can be based on some of the most important features and your personal factors.
Camera clarity
The clarity of your camera and the footage provided will be super key. Especially when you need to make out any clear details of what's going on. This can include what a person's look like, the vehicle's make and model, license plate information, and more.
The clarity and resolution is something you'll want to look at. The clear and higher resolution it's in, the better. It can also help for law enforcement that is investigating any incidents that can happen on your property.
Brand name
The brand name can play a role in your decision. You may be paying more because of it. Names such as Sanyo, Samsung, LG Electronics, and Ring might be worth looking at. You'll want to pay attention to the reviews of each brand.
The better the reviews, the more desirable they might be. Keep away from cheap brands that can produce poor quality videos. If you are on a budget, you'll want to find the best brand that you can afford.
As a rule, don't sacrifice quality in the slightest. Poor quality can make these CCTV cameras ineffective (especially for its purpose). There are some brands to consider and others to steer clear from.
Price
The price tag is something you'll want to pay attention to. If you're on a budget, you'll need to decide your ceiling. How much are you willing to spend?
Again, never go for cheap just to save money. You'll end up sacrificing quality and even some of the features you actually need. What's the average price for a CCTV camera?
You can spend anywhere from $20 to $400. It will also depend on where they are placed. Outdoor cameras will be slightly more expensive (with the average price around $200).
Indoor cameras are cheaper with the average price tag around $100. You may need a combination of both. So you may save money if you purchase a package deal that features cameras that are both for the inside and outside.
Remote access
Remote access will be a must-have. Especially when we live in an age where smartphones are king. You can access the cameras using a dedicated mobile app.
If you are away from home, you can check in on what's going on. Or you can get archived recordings of any events happening in and around your home. Speaking of which, there's another feature that you want to consider when choosing CCTV cameras.
Live or recorded?
There are cameras that will provide you with a live feed that you can check at any time. Some others will record the events and then upload when finished. It's always a good idea to consider your best options.
If you are at home and want to check on things in real time, a camera that records live will be a huge plus. Otherwise, if you want less distractions, a camera that only records will do a good job.
Either way, make sure you are notified of any recordings. Especially if there is motion detected in and around your property.
Types of cameras
There are types of security cameras that exist. There are regular cameras, flood light cameras, doorbell cameras, and more. It's up to you to decide what you need for your home.
Explore your home and see what vulnerabilities exist. You can mitigate the issues by placing cameras there. A floodlight and doorbell camera will be two of the best cameras you need.
Trouble can happen outdoors. They can even access your house whether you're home or not. You can also include indoor cameras and place them in specific areas such as inside children's bedrooms.
The more cameras you need, the more you'll likely spend. Yet, it's always a good idea to cover your bases as much as possible when it comes to the cameras you need for your security system.
Keep in mind that you don't need a lot of cameras if you don't have a large house. You should have enough to cover any areas that apply. A few cameras may be enough for a small, single level house that you live in.
So choose how many cameras you need wisely. Having a lot of them can be overkill.
Final Thoughts
If you are looking for CCTV cameras, it's important to consider the features listed above. It's possible that you can find the perfect set for your home. You'll want to find cameras that will shoot quality footage and can be useful when needed.
Keeping your family protected and aware of what's going on in and around the property is key. Make sure you have cameras that are reliable, affordable within your budget, and can deliver you peace of mind. Don't grab cameras that lack quality or won't do their job properly.