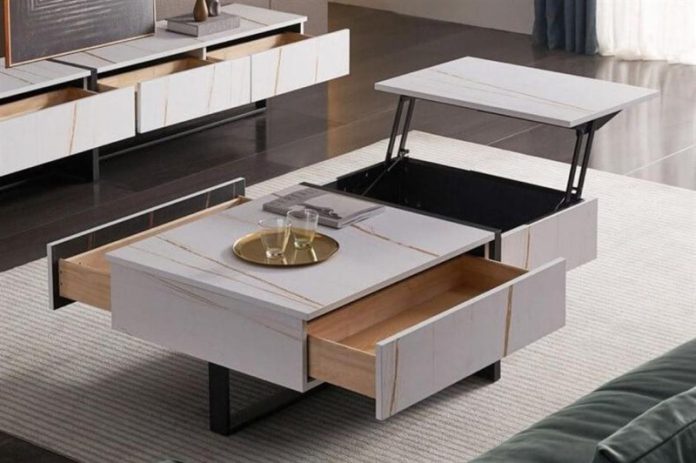 When you picture your dream home, you probably don't envision a small condo that's far from spacious. But we all have to start somewhere, and if you live in a small home, don't despair; space-saving furniture can help you make the most of the space you have.
So, how do you choose furniture that'll maximize the amount of space you do have? We have a few tips you won't want to ignore.
Use Any Vertical Space You Can
There are usually a lot of ways to build up and use vertical space in your home. A few options include:
Shelves: Try floating or wall-mounted shelves instead of bookshelves, which take up floor space. Shelves don't have to be used just for books either. They can be used as bedside tables or to keep dishes over the kitchen sink. Floating shelves appear fancy without costing much.
Lofts: A lofted bed leaves room for a workstation, storage, or seating underneath the bed. You can get lofted beds for grownups if you're eager to climb to get into bed. IKEA sells affordable twin and full loft beds, but like any bed frame, nicer ones cost more.
Hang Stuff on the Walls: You can hang everything from your television, pots and pans, lights, and so much more on the walls.
Multi-Purpose Furniture Ideas
The smaller your space, the harder it must work. When decorating a home, consider how each item can serve two functions. For example, here are a few ideas for multi-functional furniture:
Folding Desks: If you have a floating desk that folds down from the wall, you can hide a whole home office in a space that looks small. Simple desks can be made from coffee tables with parts that lift up and raise to normal table height.
Hidden Storage: Most of the time, an ottoman with storage is a good choice. Along with being an ottoman, they can be used for storage and seating, but they can also be transformed into a coffee or side table with a simple tray. Any piece of furniture that gives you a little bit more space is a good buy.
Extra Sleeping Space: With a daybed, futon, or sleeper sofa, your living room or office is easily transformed into a guest bedroom. The only problem is price and comfort. A simple futon can be bought for as little as $130, but if someone plans to sleep on it every night, it might not be comfortable. Expect the price to go up as you add more comfort.
Drop-Leaf Tables: A table with a leaf that folds up or can be put into the tabletop is perfect for an apartment. Most of the time, you'll have an average-sized table, but when you have guests over or the kids are working on a craft project, you can make it bigger so everyone has room. You can find these tables in almost any style at almost any furniture store.
More important than what furniture you have is how you use it. Think about how you can use the furniture that you already have in more than one way whenever you go shopping for new furniture or change the way a room is set up.
Don't forget, if you're considering selling your home, to ask your real estate agent for some tips on making your home feel more spacious. They'll be more than happy to help!