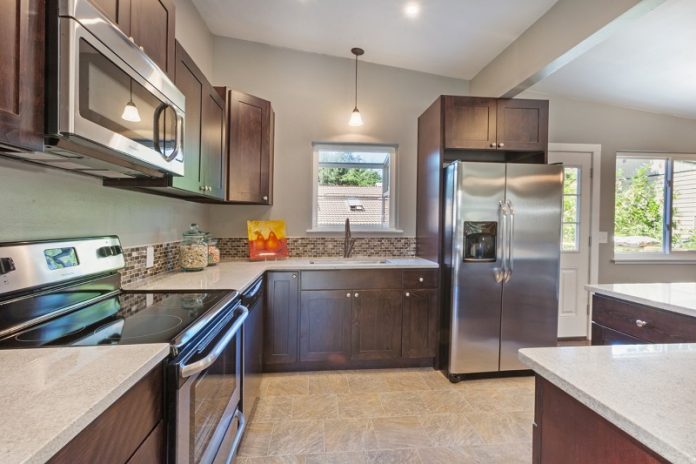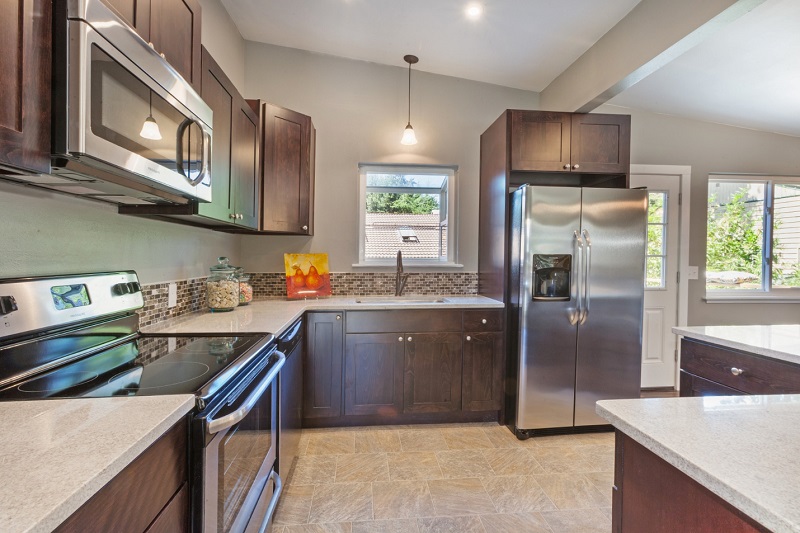 The kitchen is the heart of the home. It's where holiday dinners are cooked, families gather, and recipes are discovered. Because of how much time we spend in the kitchen, we often put a lot of stock into the appeal of its design.
One theme that has flourished in kitchens everywhere over the last decade or so is that of stainless steel appliances. We take to stainless steel appliances because they're durable, easy to clean, sleek, and modern-looking. However, many people are still trying to find ways to integrate their stainless steel appliances with the design of their kitchen.
This doesn't have to be hard, and often it's a matter of not being afraid to experiment with different motifs. There are a number of stainless steel designs we can implement in our kitchens.
Stainless Steel Everywhere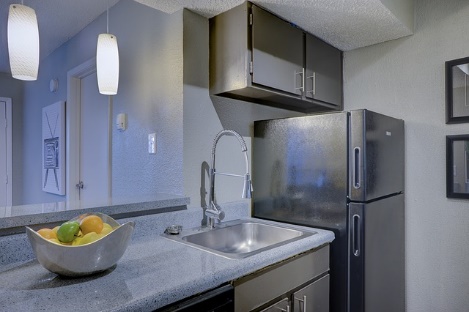 The idea of stainless steel everything might be off-putting at first. However, the very contemporary approach of adding in stainless steel cabinetry, appliances, and plumbing is more versatile than you might think. An entirely stainless steel kitchen can be both modern and traditional.
Its appearance is akin to that of a gourmet chef's kitchen, and the cool steel tones lend an air of inarguable modernity. What's more, it's easy to clean and maintain. You don't have to worry about food stains on your beautiful wooden cabinetry. Just some warm soap and water will do the trick.
To really make your stainless steel kitchen feel homey, throw in a few splashes of color. Decorate the island with colorful place settings and a vibrant fruit bowl centerpiece. Add a few pieces of abstract artwork to the wall to throw in a pop of color but still maintain the modern vibe.
Mix Contemporary & Rustic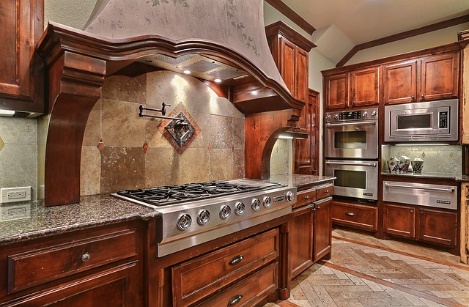 Having stainless steel appliances doesn't mean you have to convert to a modern kitchen. If anything, stainless steel touches only emphasize the warmth of wooden cabinetry and classic granite countertops in a kitchen. Having some stainless steel accents will add a cool touch to the otherwise warm tones of a more traditionally-styled kitchen, while not detracting any attention from its more cozy qualities.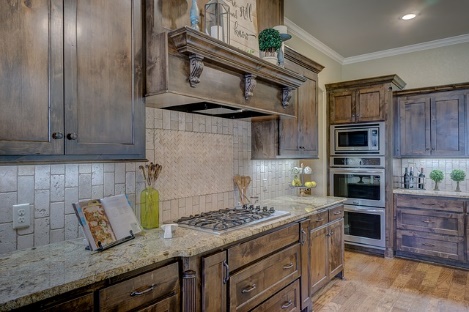 This is a bold look with a very natural and comfortable feel. When stainless steel accents are paired with the rustic look of knotty pine or the elegant appearance of mahogany, it creates a kitchen space that is both welcoming and extravagant. A beautiful marble or mosaic backsplash completes the picture perfectly.
Go Transitional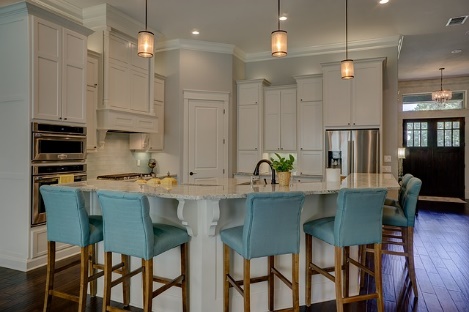 Not every kitchen has to make a bold statement. A transitional aesthetic is easy on the eyes and the soul, which is crucial in interior design. Stainless steel appliances seem to blend seamlessly with white cabinetry and trim, accented by light gray or lilac walls.
This look is unobtrusive, welcoming, and multi-faceted. It works in almost every home. Despite its predominantly cool appearance, provided by the white and steel tones, it's easy to add a touch of warmth by furnishing it with wooden barstools, colorful cookware and dishtowels, and low-key lighting.
This kitchen design is the perfect middle-ground for those whose homes are undergoing a redesign, or who are simply on a budget. The beauty of stainless steel features in your kitchen is that they inspire creativity but also manage to blend beautifully with the remaining décor.