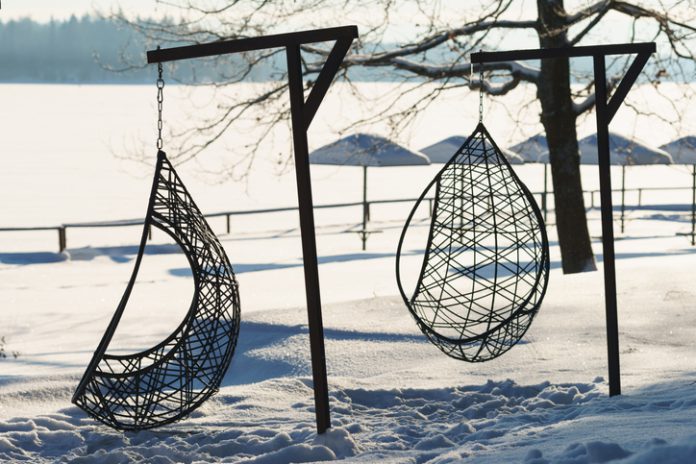 We all know that Canada is not exactly known for its temperate summer weather, but let's face it, we spend much of our time outside in the summer. With the possibility of furniture getting soaked every rainy day and sudden storms, it can be somewhat of a bummer. Luckily there are patio furniture options that will not take much damage if a bit of rain makes its way through your umbrella.
The best furniture options mentioned in this list will give you way more than one season of use without constantly worrying about water damaging your outdoor home decor. Even better, these furniture options can withstand the harsh Canadian weather and will give you a comfortable place to relax, whether at home or with friends.
Top 10 Patio Furniture Choices:
1)   Fire Retardant
With the risk of fires increasing due to climate change and wood burners, it is best to purchase furniture engineered to hold off these increasingly common incidences. This is the most important (and expensive) furniture option.
2) Made From Coated Metal
Metal is one of the most durable materials to make furniture from. However, some metal furniture can rust after minimal use. Fortunately, companies out there create furniture made from coated metal so that you don't have to worry about rust damaging your patio set. This type of metal furniture is often more affordable than other options, which makes it great for people on a budget.
3) Made From Resin
Resin is one of the most robust materials to make outdoor furniture, making it the perfect material to withstand Canadian weather. Most resin furniture has a UV protective layer that shields it from damaging UV rays which can crack or degrade resin furniture over time. Resin furniture also comes in various colours and finishes, so you can find a style that fits your tastes.
4) Made From Fiberglass, Cement Composite, or Wicker
Fibreglass and cement composite are the most popular options for inexpensive patio furniture made from durable material. These materials can be found at various home stores or even Walmarts in the bargain section. With all these options, wood and metal furniture are no longer the cheapest, most sturdy options, and you will find that your money is better spent on other types of furniture.
5) Made From Cork
Cork is another great material to use for patio furniture. The cork used for most furniture is made from cork bark, which naturally provides resistance against moisture, making it a perfect material for outdoor furniture. Cork comes in various colours and patterns, so you can find something that matches your tastes or decor.
6) Made From Wood and Masonite
Wood and masonite are good furniture options that withstand the harsh Canadian cold and spring and summer heat. With various colours, styles, sizes, and price ranges, these materials are long-lasting and will last many seasons.
7) Made From PVC Softer Plastic or Synthetic Fiber Furniture
These outdoor furniture materials are affordable and affordable outdoor furniture options that offer a similar style to metal patio furniture but with much better durability. With various colours, sizes, styles, and prices, you can almost always find something that matches your tastes or decor.
8) Made from Metal and Foam
Foam patio furniture is not one of the best patio furniture options in Canada. Still, it can be found much more quickly than other outdoor furniture materials, making it an affordable option. Metal and foam furniture is durable and long-lasting, so you don't have to worry about spending your money on a piece that will only last one season.
9) Coated Materials for Patio Furniture
Several coating options are available for cement composite, fibreglass, and resin furniture. The type of coating used will determine the lifespan of your outdoor decor, so it is essential to look into these options before you purchase your patio set.
10) Made From Extruded Aluminum
Aluminum patio furniture is an affordable outdoor option that, despite its lack of wood-like appearance, is long-lasting, durable, and can still be found at many home stores. Aluminum patio furniture also comes in various styles and colours, so you can find something that suits your taste.
In conclusion, the best patio furniture to withstand Canadian weather is to use metal furniture. Not only will it resist damage, but metal also has the correct durability that lasts far longer than its other outdoor furniture options. To make your outdoor home more comfortable and stylish, choose metal furniture and enjoy the weather while you can.