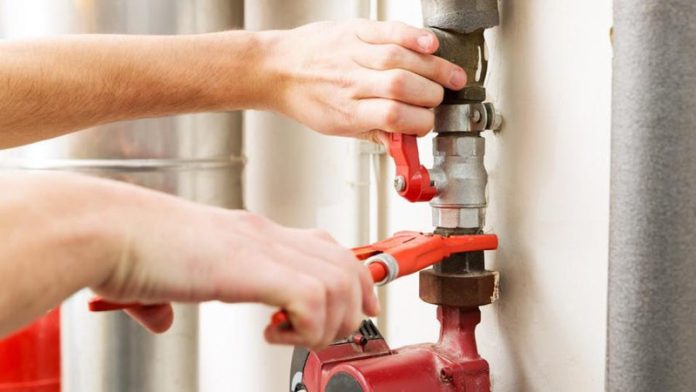 There are companies you can hire if you need HVAC help. HVAC means heating, ventilation, and air conditioning. There are all kinds of services these companies can provide for you. You can also call a plumber. There are plenty of household tasks they can take care of for you as well.
However, you can also find businesses that combine HVAC services with plumbing ones. You can visit getworldclassservice to see such a company.
These businesses that provide plumbing services and those having to do with ventilation, heating, and air conditioning are some of the most useful you are likely to encounter. That is because there are so many different things you can ask one to do for you.
We'll talk about a few of the tasks you might require from such a company right now.
You Might Get Them to Install a Sump Pump
There are some houses with basements or cellars that tend to flood if it rains heavily. This can happen in several parts of the country. Often, this occurs with older homes.
Contacting an HVAC company that also does plumbing tasks can be your first step toward alleviating your basement flooding problem. You might ask the company if installing a sump pump is possible in your home.
Sump pumps are great for automatically pumping water out of your basement if it starts to rain heavily. Usually, the company you hire will set up a system of pipes that divert that water out of your basement. The water might go out into your backyard or side yard instead.
Getting a sump pump installed can be an expensive fix, but it's often worth it. If you don't get one installed, you have to keep dealing with a flooding basement. If you ever sell the house, you must also inform the buyer about this issue. You might not get as much money for your home if you never took steps to fix the problem.
You Can Get Central Air Installed
You might contact the company that does plumbing and HVAC-related tasks because you want to get central air installed. That's another big job, but it's worth it in some instances.
You can ask the company if they can recommend a central air unit and a place where they can set it up. They can probably put it alongside your house. Then, they'll set up your ductwork so that it can accommodate the cool air that the unit will pump in on hot days.
If you have a house that gets brutally hot, especially during the summer, you might be tired of setting up box fans or relying on overhead ones in certain rooms. You can also set up window air conditioner units in the bedrooms or living room, but they will not cool the house evenly.
Getting central air provides the whole house with cool air so you can be comfortable all summer long. That's another key selling point you can mention if you decide to sell the house.
You Can Get the Company to Replace Your Old Furnace
When you move into a home, you should get everything inspected, and that certainly includes the existing furnace. The one you have might be relatively new. If so, you can probably keep it for some time to come.
You might have the inspector take a look at the furnace, though, and they'll say that it's at the end of its usable life. If so, it makes sense to contact a company that does plumbing and HVAC services.
They can recommend a new furnace. They will know all of the best brands, and they will tell you which one works best within your price range. They can also install the new furnace and haul away the old one once you make your selection.
The new furnace can last you for multiple decades if you take good care of it. The same company that installed it can probably come and inspect it each year in the fall before you start using it for the winter.
The company might even set you up with a yearly service plan that will cover both the furnace and your central air unit if you have one of those as well. The service plan covers the inspections, and it also means the company will prioritize you if you ever have an HVAC-related problem and need emergency repair services.
You Can Get the Company to Install a Tankless Water Heater
Tankless water heaters are very useful, but not all homeowners know about them. If you reach out to a company that does plumbing and HVAC jobs, you might see if they have a recommendation regarding which one you can install in your home.
Like a furnace replacement, part of what one of these companies can do for you is to remove your old, cumbersome water heater. The old models take up a lot of space, and they weigh a lot too.
The tankless versions are smaller and lighter, and they take up less space. You might also be surprised by how little they cost. You can usually get one for anywhere from $200 to $1,000, depending on the brand and what bells and whistles you get with it.
Many times, you can also get a government rebate for your tankless water heater. That is because they are much more environmentally friendly than the old ones.
Once you have your new water heater in place, you can get hot water a lot faster when you turn on the shower or tap, and it will stay hot longer. That's a significant upgrade that won't break the bank.
You might also ask a company that does HVAC and plumbing tasks to fix your toilet, clean your drains, install a smart thermostat you can easily control with your cell phone, and more. These companies have many services, and looking on their websites to see what they offer makes sense as a homeowner.