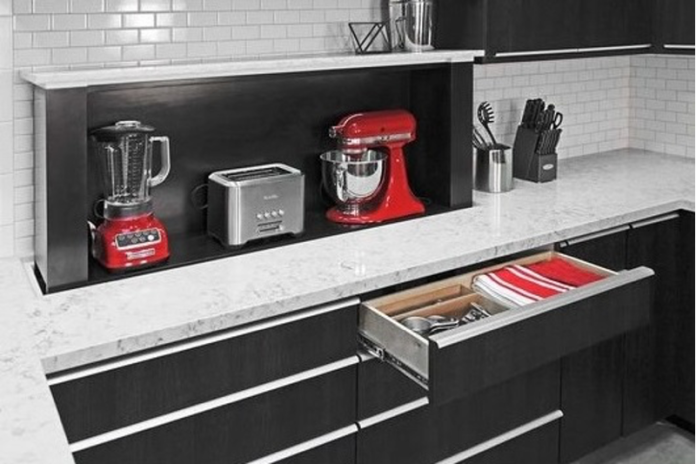 Kitchen automation is about taking your kitchen to the next level and automating certain aspects of it to accomplish a number of things that everyone needs and wants to do, but didn't know it was possible. For example, everyone wants to have a clean tidy kitchen, but that's hard to do all the time as it requires effort to keep putting things away to make that kitchen look photo worthy.   Putting away the toaster and kettle constantly is quite honestly tiring and repetitive.  Well, there is a solution that solves a bunch of thee issues al at once
Kitchen appliance lifts
So a kitchen appliance lift is a device that automatically lifts and lowers out of sight a vertical drawer using a Linear Actuator device that's electronically controlled by a switch or remote control or both. FIRGELLI have been making these devices for decades, but only recently have we started to see them used in the home for real practical applications like hiding the clutter away when not in use.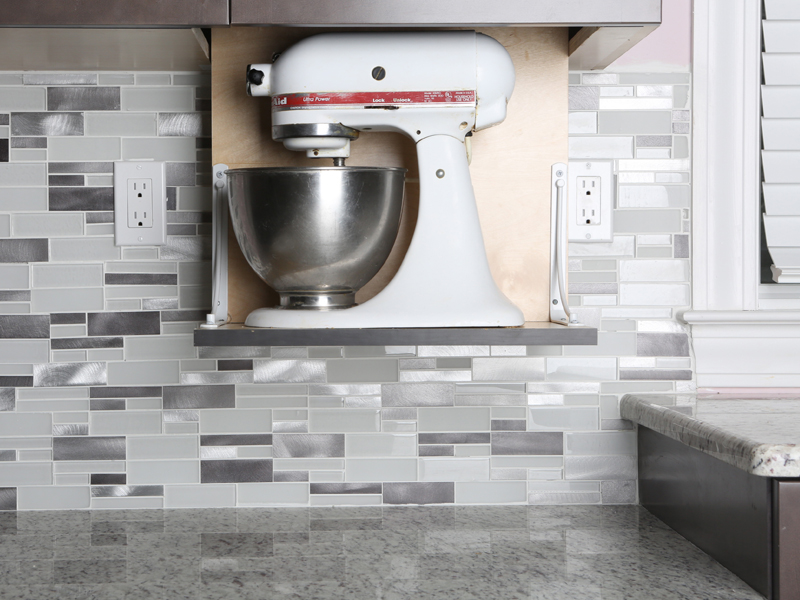 Toaster, kettles, coffee machine, waffle makers etc., all have wires and all look kind of ugly. When you look in magazines or books at beautiful pictures of those dream kitchens, one thing you will notice, is that they put away all those devices for the picture taking. Nothing says messy or clutter than a bunch of appliances.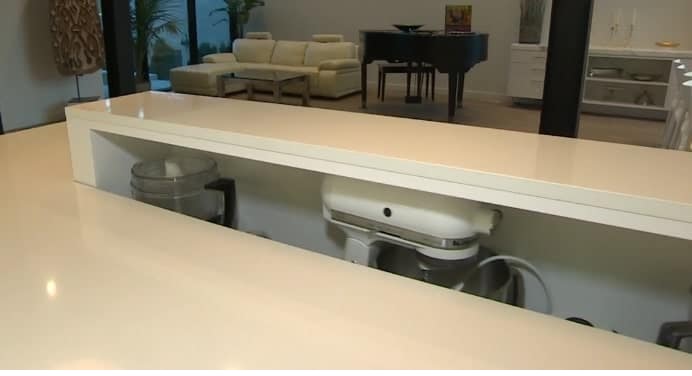 Kitchen Automation using these Linear Actuator from FIRGELLI are not even that expensive, they just need to be planed into the design of the cabinets during the design phase.   The way they work is very simple. Imagine the cutlery draw everyone has in their kitchen already, then instead of this drawer opening horizontally towards you, it lifts vertically upwards electronically, and reveals appliances that are already plugged in and ready to use.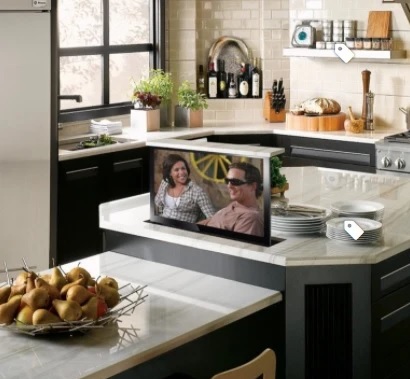 This technology started and is still used to this day in the TV lift industry. FIRGELLI make TV lift mechanisms for the home or office and many other places. Simply press a button on the remote and the TV lifts up out of a cabinet, of from the floor or down from the ceiling into view, and remotely hides away when not in use.  TV's are not exactly pretty to look at when not turned on, so it makes sense that some people don't want them in sight.  Well, the same technology is now been applied to Kitchen automation in the form of Garage appliance lift systems, to hide other devices not just TV's
How do they work?
An appliance lift is an electric linear actuator devices. A Linear Actuator is something that moves in and out and is available in many different strokes (how far you want it to move) from 1" (inch) to 60" (inch) strokes.  Typically for an appliance garage you want the vertical drawer to lift up around 12-18" The main work required for this is in the cabinetry. The cabinet maker needs to make a drawer that can pop upwards, and the top of the drawer which is finished in the same material as your counter top is used as the drawer top also. This is so that when the drawer is closed the entire system is barely noticeable.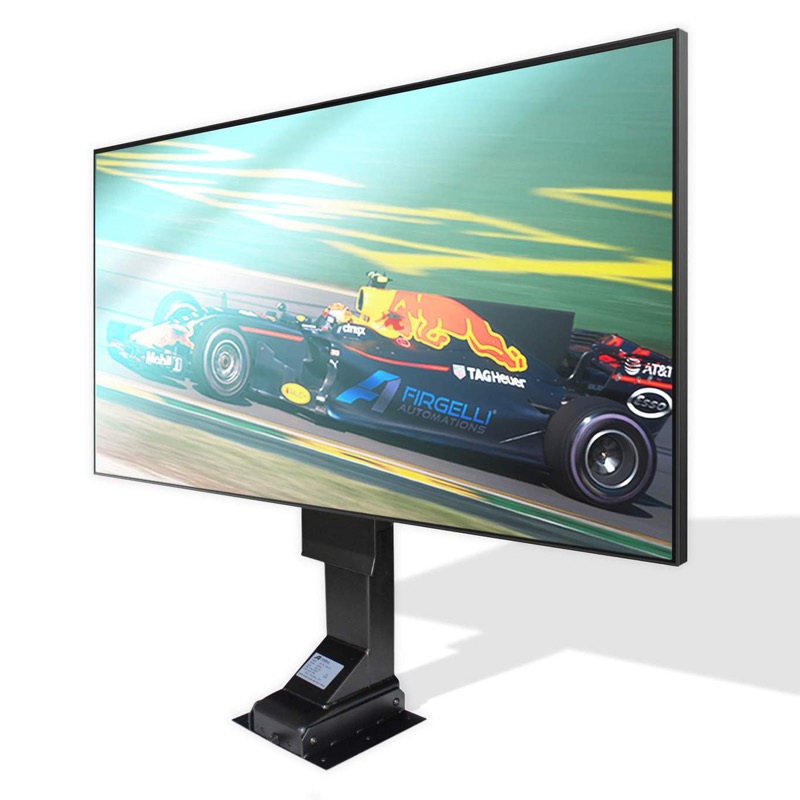 Here is a blog post by FIRGELLI showing how a typical cabinet is made to create that appliance garage lift mechanism.  In this video which is taken from the House Crashers TV show, they used 2 systems, one to lift a hidden drinks cabinet and the other to lift back to back TV's.  The application is no different to creating a kitchen appliance garage lift system
https://www.firgelliauto.com/blogs/tv-lifts/70783363-see-how-easily-you-can-build-a-hidden-tv-lift-and-bar