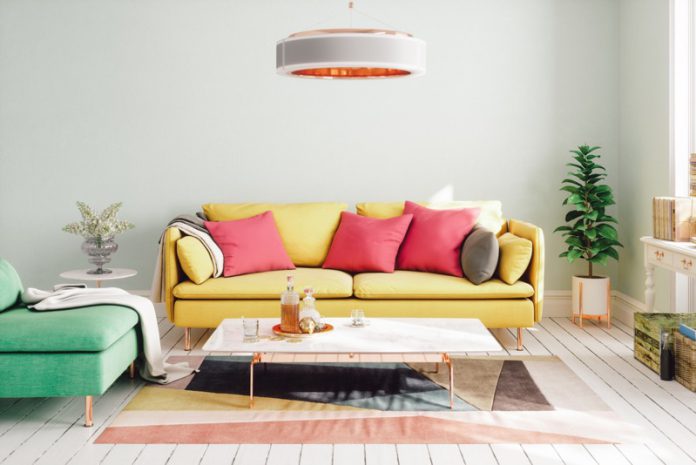 When studying in college, renting an apartment or a house with friends is fun and cost-effective. But, unlike dorms, apartments that you can find for rent may not be well-equipped enough for a student. And, with a tight budget, you may not be able to find a property that will look exactly as you want it to. So, it is natural to look for ways to upgrade it. To help you do this, we've gathered a number of simple, cheap, and renter-friendly home improvement ideas that students can try.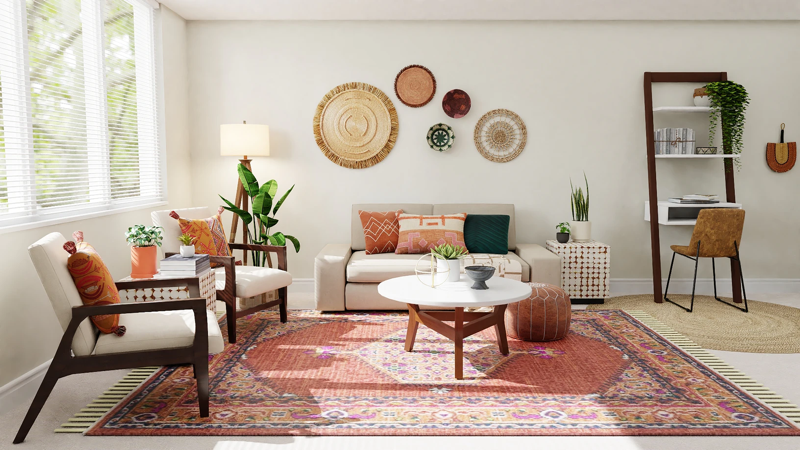 1. Separate Your Study Space
A big part of the time that students spend at home they spend studying. That's a fact. And even the fact that you will be renting with friends won't change this. You will still have to study. However, it can feel harder to study if you don't have an isolated study space where you will be able to concentrate.
Luckily, experts from EssayPro offer students paper writer service that they can trust in any situation. So, even when you aren't able to finish your assignments on time, you still have someone to back you up. But, there still will be a need for a personal study space. After all, apart from doing academic assignments, you will also need to study for exams and classes.
So, let's begin our list with a cool home improvement tip that will let you create a perfect study space for yourself. If there is no separate room for studying, you can segment your living room to create an isolated space for studying. The easiest way to divide space is to use bookshelves or folding screens.
2. Repaint It
Even though renting a home with fellow students is definitely cheaper than doing it on your own, renting a good-looking apartment or house is still expensive. And, as we all know, students often live on a shoestring budget. So, chances are that you will only be able to find some old and imperfect property. But, there is an easy way to improve it.
No matter how obvious it sounds, repainting is still one of the cheapest, quickest, and easiest ways to improve your living space. So, if you feel like your space needs some renovation, consider painting the interior to your taste first.
If you use this idea, you have to keep a few tips in mind though. First of all, you have to ask the property owner if it's okay with them. Secondly, consider repainting before you move in. This way, the paint will dry out completely and there will be no smell.
3. Invest in Curtains or Window Film
Not all apartments and houses available for rent come with such basic things as window film or curtains. This is a huge omission.
First of all, these items have practical use. They enable you to control the amount of light in the room and they also protect the furniture from UV lights that can damage it. But, what is even more important – curtains or window films can make your space so much cozier that it will feel more like home, which is important for students.
So, here you have one more cool idea for improving your new home – invest in some good-looking window film or curtains. You will be surprised by how much better your space will look with these small decor elements.
4. Bring In Some Plants
Houses and apartments available for renting (especially those that come at a lower price tag) often feel too empty. They often don't have any design elements and, thus, don't feel home-like at all. But, there is a simple solution. Bringing in some plants can really make a difference!
If you didn't know this, plants purify the air, boost mood levels, improve sleep, relieve stress and anxiety, and bring many other health benefits. Besides, plants make any space feel much cozier.
Thus, if you want to improve the atmosphere in your new home, be sure to bring some plants to your kitchen, living room, bedroom, and even bathroom.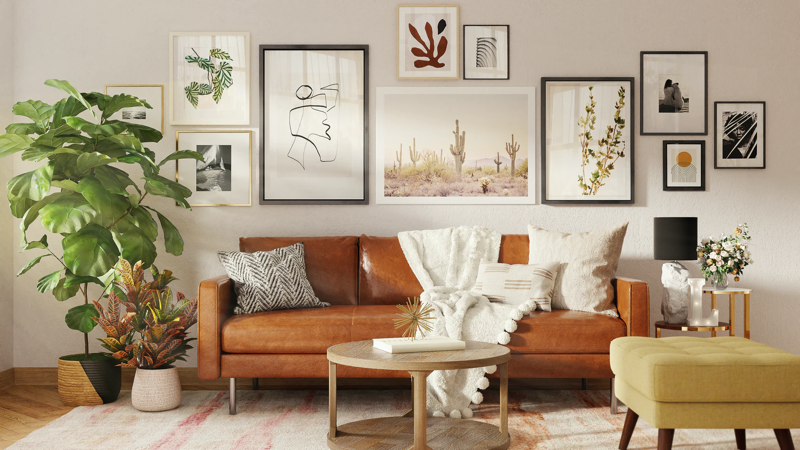 5. Upgrade Your Furniture
If the property you are renting is pretty old, chances are that the furniture is also old and, probably, not in a very good condition. No wonder furniture is one of the first things people want to improve in their new homes. But, what to do if your budget is tight? There is one awesome idea that students will love!
If you check in the nearest hardware store, you should be able to find a self-adhesive film. This film is used to cover different surfaces, including furniture. It comes in a variety of patterns. For example, you can find a self-adhesive film that looks like wood or marble. Or you can stick with a plain color film.
By covering the furniture with such film, you can make it look much newer and fresher. It is easy to stick this film on various surfaces so you can do this on your own. And it is quite cheap too. So, be sure to try this idea!
6. Install a Keyless Entry Lock
Even though you are renting an apartment or house together with your friends, it doesn't mean that you will hang out together 24/7. Each of you has your own schedule and it's okay if your schedules don't match.
What will this mean in terms of living together? First and foremost, this means that you will definitely need more than one set of keys. But, let's face it – students lose keys or forget them at home way too often. If this happens to you, there is no guarantee that one of your neighbors will be at home to let you in. And, anyway, keys are a relic of the past.
So, here is a simple (and quite cheap) home improvement idea that you can use – install a keyless entry lock that will let you get into your home with a code instead of a key.
7. Add More Decor Elements
Finally, if you want to improve the looks and atmosphere of your new home, there is no better way to do this than by adding small decor elements all over the place. Here, you will have plenty of space for creativity, so let your ideas flow.
To give you a few ideas, consider buying rugs and decor pillows to make your living room look better. Also, consider buying some additional lights or garlands to make your space cozier. Lastly, feel free to hang some photos, posters, or paintings on the wall.
Adding all these details will help you make your house or apartment feel more home-like. Besides, it is a good way to add bright accents to different rooms. So, don't neglect this tip!
The Bottom Line
When you are a student and you move into your first rented apartment together with friends, it sure feels exciting. But, there might be small imperfections in your new home that you'd like to change. This is natural. But, obviously, living on a student budget, you likely won't be able to afford some massive renovations.
Luckily, there are some ways to decorate and improve your space without spending too much money. Hopefully, the tips from this article will help you get started!
Reference:
Dooley, Katie. "Home Improvement." Fishladder: A Student Journal of Art and Writing 13.1 (2015): 18.