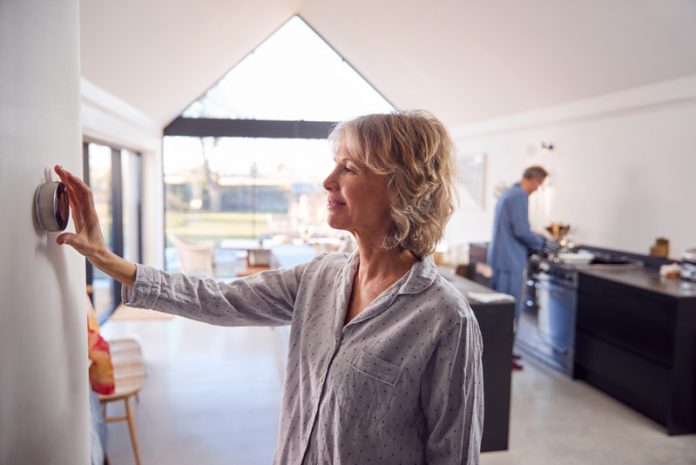 While you may live in a warmer climate, that doesn't mean you can do away with a quality heating system. Homeowners in all regions will have to deal with some pretty chilly nights during fall and winter. The best HVAC systems will work efficiently and kick in with the necessary heat when required. That being said, some heaters work better for warmer climates. We've broken down the best options to help you make a decision.
Mini-Split Heat Pump System
A heat pump is one of the most efficient HVAC systems on the market. If comfort and efficiency are what you are looking for, then a heat pump is the way to go. Heat pumps bring in heat from the outside air and transfer it indoors. Keep in mind that a heat pump can work as both a cooling and heating system. In other words, you can use it all year long.
The most common type of heat pump is a ductless mini-split system, which utilizes a series of indoor units found all around the house. Each room has its own thermostat, which saves on energy and costs. Mini split installation is quick and simple but should be done by a licensed professional. The GREE Flexx central split system has become very popular with clients in warm regions. GREE Flexx systems use innovative technology for better convenience, noise reduction, and long-term savings.
Why Is a Mini-Split Heat Pump Good for a Warm Climate?
When you live in a warmer climate, efficiency is paramount. A ductless heat pump is so efficient because it doesn't create heat; it moves heat via refrigerant. This means low emissions and removes the danger of carbon monoxide poisoning since there is no combustion process. This heating system is also more efficient because it produces lower temperature, consistently flowing air instead of air that is very dry and hot. A ductless mini-split system is considered a heat pump because it is made up of two components, an outdoor compressor and one handling the indoor air.
Mini-Split Heat Pump Maintenance
If a heat pump is not properly maintained, it could deteriorate, which would compromise its performance and efficiency. Proper clearance of branches, leaves, debris, shrubbery, plants, and weeds around the outdoor unit ensures unrestricted airflow. It's best to trust a licensed technician to handle the maintenance, which will also require some higher-end inspections of refrigerant coils, components, joints, and tubing. Technicians also inspect the electrical wiring connections for damage. Burned elements should be repaired and connections tightened.
Gas Furnace
A gas furnace is an effective heating system that distributes heat from a centralized unit that passes hot air through ducts. Roughly half of the American homes use natural gas to heat their homes. This is mainly because gas produces heat faster than an electric furnace, and it's cheaper to run. No matter how cold it is outside, a gas furnace will always produce heat. Natural gas is also widely available, so consumers can easily find suppliers with competitive pricing. While still keeping you warm, burning natural gas barely impacts the environment.
Why Is a Gas Furnace Good for a Warm Climate?
Since gas furnaces work fast, the heat will kick in as soon as the thermostat drops. This will be nice during the winter in traditionally warmer regions where temperatures tend to drop quickly at night.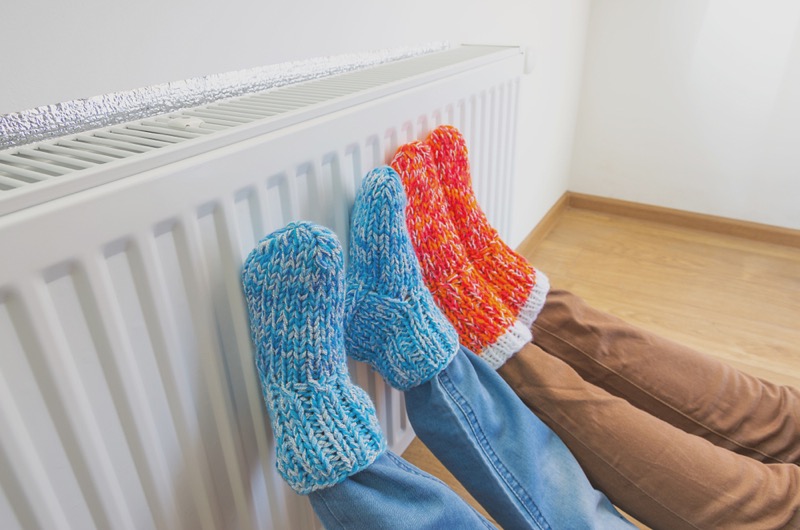 Gas Furnace Maintenance
When it comes to gas furnaces, it's wise to get an annual tune-up by a trained and insured technician. This will ensure efficient operation and help you avoid future issues. The technician will thoroughly inspect the vent system for any leaks or blockages that could have occurred during the periods when the system was not in use, which is more common in warm regions. Any blockages will be cleared out and any leaks sealed. The natural gas connection should also be checked. While handling a maintenance tune-up may seem like a DYI task, avoid doing it yourself or skipping it entirely. In many cases, you can void your warranty if you fail to get a yearly tune-up by a professional.
Geothermal System
Also called a ground source heat pump, a geothermal system utilizes the natural temperature below ground level. It includes a series of pipes with heat exchanging fluid underground. While the installation process is extensive, running costs are not as high because there are fewer maintenance requirements. These systems can both cool and heat your home, and they last longer than mini-splits or gas furnaces.
Why Is a Geothermal System Good for a Warm Climate?
When the weather turns cold, the temperatures underground will remain warmer. The geothermal system collects that heat and transfers it into your home. Like a mini-split heat pump, a ground source pump can heat your home without burning any fuel. This makes it very efficient.
Geothermal System Maintenance
With a geothermal system, your air filter should be replaced regularly to ensure that the irritants are kept outside and that the air you breathe is clean. If an air filter is not replaced regularly, dirt could build up, leading to clogs. A dirty filter will not only reduce the quality of the air but also increase your monthly expenditure. Furthermore, the warmer climate could lead to coils causing condensation. Debris and dirt can build up and should therefore be checked every season. The condensation pans should also be checked for standing water.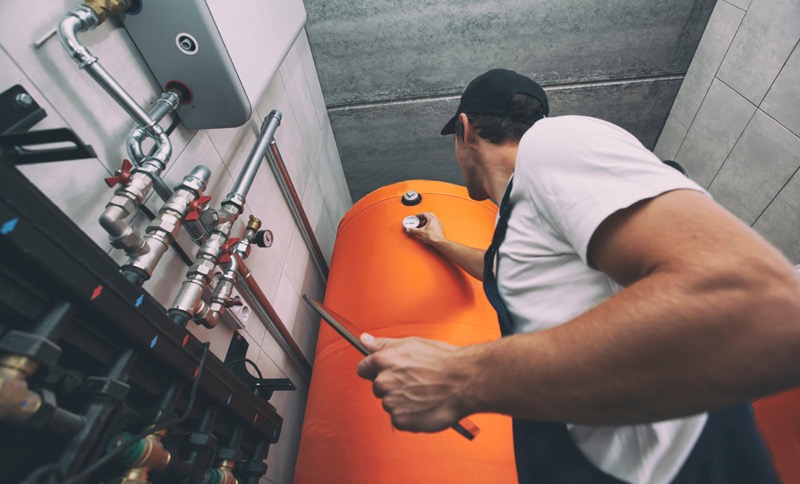 The Right Choice For You
Choosing the right heating system for a warm climate should be carefully done with all the factors considered. In the end, the best choice will depend on personal preference and what works best for your home. All these systems will get the job done in a warmer climate.