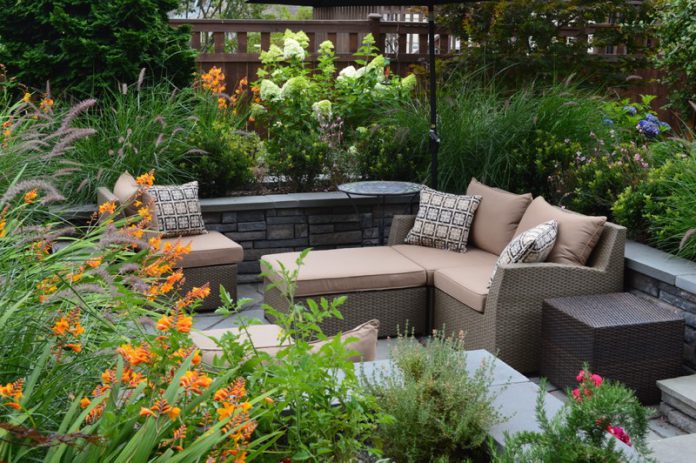 Whether you're building a new house, renovating your space or simply want to improve the curb appeal of your property, hiring a landscape designer could be the best thing you could do for your property. With the help of a professional, you can create an aesthetically pleasing outdoor space.  This will go a long way increasing the value of your property. It will also provide you with an outdoor space that you can enjoy.  If you're in search of the best landscape architect in Seattle, you can't go wrong with Tanabe Gardens Landscaping.
Head and Shoulders Above the Rest
Choosing a landscape design company is not as easy as searching on the internet and choosing the first name that appears. There's a lot that goes into making a landscape a beautiful and functional space. You not only want to hire a contractor that can provide you with great results but also one that you can with to create a space that is a reflection of your personal style and preferences.
Tanabe Gardens Landscaping continues to be one of the best garden landscaping companies in Seattle. The contractor has a qualified and experienced team. They have worked on both residential and commercial projects of varying scales. Their projects range from creating modern minimal outdoor spaces to creating traditional gardens. The team can help you achieve whatever style of garden you are after.
The team at Tanabe Gardens Landscaping is well known for their work ethic and friendliness. The team strives to ensure that customers get the best experience throughout. The team believes in paying attention to the little things in order to help their clients achieve their vision. You can expect a really great experience when working with this team. From the moment you get in touch with the contractor to schedule an appointment and through to the end of the project, you can expect to be treated with the respect and attention you deserve as a customer.
One of the greatest things about working with Tanabe Gardens Landscaping is that they work closely with their clients to achieve great results. When you first make contact with the team for landscape design services, you will have the opportunity to consult for free with a designer. The designer will visit your location and have a chat with you about your use of the space and what you envision for the space. The team uses this information to create a design that is not only aesthetically pleasing but also functional. They work in close cooperation with clients from selecting materials to scheduling the project. You will be kept up to date with every stage of the project. Working in close cooperation with clients also ensures that they are able to provide the client with results that meet the needs and expectations.
Many residents of Seattle love to work with Tanabe Gardens Landscaping because they are local landscape contractors. This isn't just about supporting the local community but also because they have a good understanding of the local flora and fauna. They understand the soils and the local climate. They are therefore able to help you achieve the best results under local conditions. They will guide you in the selection of plants and determine the best combinations for the best results.
Working with a local expert is vital especially for long term results. If you want to achieve a low maintenance outdoor space and save time, energy and money in the long term, you will need to identify plant species that thrive in your soils and climate. A local expert will also help to ensure that you choose plants that will thrive throughout the year without the need for special treatments.
The talents of the Tanabe Gardens Landscaping team aren't only focused on the ground. They can help you increase your property's curb appeal with custom planters. From large pots to window boxes, the Tanabe Gardens Landscaping team will help you add a touch of greenery to every available space on your property. These planters are also a great way to add greenery when you have limited lawn or garden space.
But what happens after you achieve your ideal outdoor space? This is something that many people fail to address during the excitement of having their vision brought to life. However, the fact is that you will need to put in some level of work to maintain the space. Tanabe Gardens Landscaping offers maintenance services that are effective and budget friendly. With the guidance and support of these professionals you'll be able to enjoy the outcome of your investment for much longer.
Are you ready to explore the potential of your landscape? Contact Tanabe Gardens Landscaping and schedule free consultation with their designer. Investing in your landscape will not only increase your property's value but your overall enjoyment of the property.