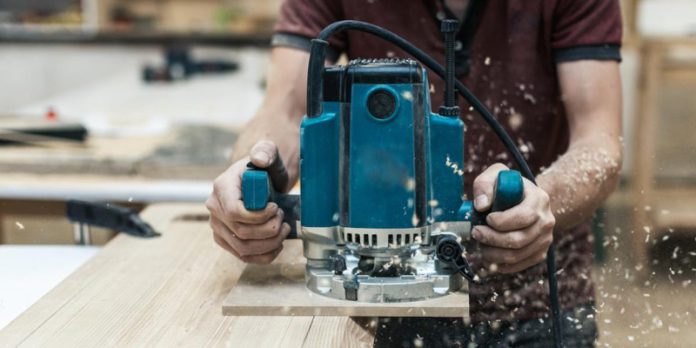 For active individuals, jobs that require physical exertion, like carpentry, can be very rewarding. Carpenters perform a wide range of jobs that require a variety of abilities and qualifications. They also have some exciting career prospects. You can have a better understanding of carpentry work and assess whether a career in carpentry is suitable for you by learning about the various types of carpentry and what their work entails. In this post, we outline the seven various forms of carpentry as well as the abilities that carpenters require throughout their careers.
Who are carpenters?
A carpenter is someone who works in the modern construction industry and is responsible for shaping, cutting, and installing wood for larger or more compact constructions. Carpenters either construct or repair entire structures or only smaller components of them, such as cabinets or home extensions. The work is broad and physically demanding because they manage both indoor and outdoor tasks while using a variety of tools.
Who works as a carpenter?
Carpenters prepare wood for construction and then install it on roofs, walls, floors, or other timber-framed buildings. They build doors, skirting boards, architraves, and other home furnishings. Carpenters may carry out tasks such as creating shuttering, building staircases, or putting in door or window frames.
Skills and procedures for carpentry
Throughout their profession, carpenters draw from a variety of abilities and techniques, including the following:
Managing clients and customers
Interpreting blueprints
Converting drawings into buildable and practical projects
Designing products or their parts
Understanding the best methods for carrying out certain project responsibilities
Researching carpenters insurance types and ensuring they have appropriate levels of insurance in place
Providing guidance on what kind of wood could be ideal for a certain project
To learn more about how to become a successful carpenter, click here.
Building and repairing wooden items make up the bulk of a carpenter's job. They make use of the following abilities:
Using power tools to shape and cut wood
Employing glue, nails, screws, or staples to join and secure wood
Adhering to measurement standards with the aid of tools such as rulers, plumb bobs, levels, framing squares, and others
Placing wooden furniture in the home, such as cabinets or shelving
Upkeep or repairs to various wooden fixtures
Using a range of instruments and apparatus
Carpenters have the option of specializing in one or two subtypes of the craft to further their professional development. The following seven types of carpentry work are the most notable.
1. Rough
Rather than creating fixtures for the home, like cupboards or shelving, rough carpenters focus on designing, constructing, and maintaining building structures. They are able to build the wooden frame, roofing, and other structures needed for either house renovation or new construction. A polished finish is not always necessary for rough carpentry, but structural soundness and cost effectiveness are. Because rough carpentry entails quickly assembling the necessary pieces of a building, such as posts, beams, and rafters, structural carpentry continues to be one of the most popular types of carpentry.
2. Joister
Floor joists are built by joisters, who then install floor surfaces. Similar to rough carpentry, this type of carpentry sacrifices fine-tuning for durability and structural soundness. However, because joister carpenters work with wooden flooring finishes, they need to utilize more intricate procedures to produce a more polished end result.
3. Trim
Building room trimmings and moldings is a specialty of trim carpenters. Additionally, as a specialist group of carpenters, they could have a particular taste for certain types of materials and their applications. Included in this are mantles, cornices, skirting boards, architraves, and other constructions.
4. Green
Green carpentry refers to performing carpentry tasks using ecologically friendly methods. The use of different types of wood, ecologically responsible building techniques, or even the incorporation of gardens or other eco-friendly features are some examples.
5. Scenic
The practice of carpentry with a focus on scenic structures, such as those used as backdrops for plays, movies, or television shows, is known as scenic carpentry. According to a client's preferences, these carpentry pros can make sure that they construct buildings with sound structural integrity for a variety of uses.
6. Cabinet
Cabinet makers are experts in the field of carpentry that specialize in creating cabinets for bathrooms, laundry rooms, kitchens, and other rooms in a building. Cabinet builders might also concentrate on creating other woodworking-based furniture, such as patio furniture and indoor furniture sets.
7. Shipbuilding
Shipbuilders are carpenters who work on ships. They can make sure that ships are built to suit the structural and aesthetic requirements of all customers. While some shipbuilders specialize in creating new ship components for cruise liners, freighters, or smaller boats, others build reproductions of previously completed ships.
8. Framers
Framers are woodworkers who specialize in framing and construct homes or other structures. A framer specializes only in building frames and is frequently hired separately for individual projects or on a contract, which distinguishes them from rough carpenters.
9. Roofers
The rafters, trusses, and beams used in a building's roof construction are the responsibility of roofers, who also plan, construct, and maintain them. They can make sure that roofs, both inside and out, are structurally solid to maintain the level of durability that clients demand. Unlike rough carpenters, who may work on both framing and roofing at the same time, roofers are carpenters who only engage in work relating to roofs.