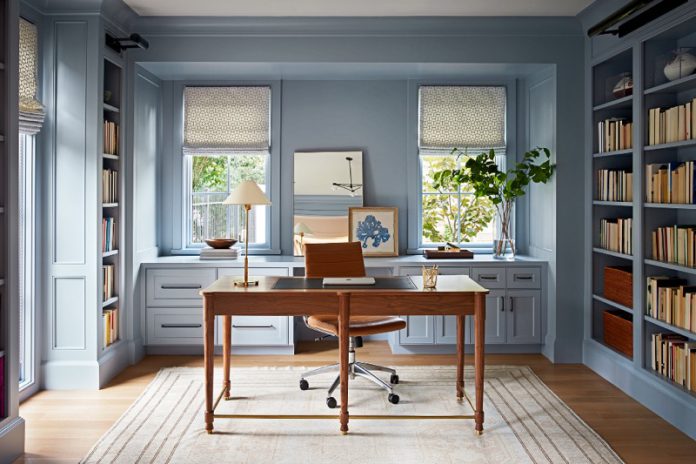 You can focus on work, making plans, and achieving your goals in your home office. But your work at home will only be practical if you choose a suitable computer desk that is comfortable and functional and that you like in terms of design.
Among the wide variety of models on the market today, you can choose the best table for home office that suits all individual tasks. In the modern market, various models are made of reliable and proven materials that will last for many years without losing their quality indicators.
Choosing a design for your needs
If you are working on a desktop computer, choose a table that has enough space for a monitor, keyboard, mouse, and system unit (often, a particular compartment is made for the latter). If you also need to accommodate a printer, choose furniture with a large countertop or add-on. A minimum work surface is enough for you if you work on a laptop.
People who work with documents will need a table with a large tabletop. In addition, you will need shelves and drawers to keep all the papers in order.
Design forms and ergonomics
Depending on the available space, you can choose the most comfortable table shape:
Classic office table. You can choose it in almost any size. These tables fit perfectly in nearly every room.
Corner table. Such models take up a minimum of space, providing quite a lot of legroom and work. They are ideal for small home offices.
Wall floating table. It is fixed on the wall and does not take up space on the floor. These tables are well-suited for those who work on a laptop.
Workspace ergonomics play an essential role in productivity, so your desktop should be functional and physiologically comfortable.
Choose a table with plenty of legroom underneath. As a rule, standard models are quite comfortable for people with average height. The correct table height provides a comfortable position for the legs when sitting behind it, while the arms at the same time lie horizontally on it when located along the torso and bent at the elbows 90 degrees.
The choice of eco-friendly material from which the table is made is also essential. The most common option is a tree array. But the countertop can be trimmed with leather and made of marble, ceramic, metal, or glass. In the case of designer furniture, even the base can be solved in some unusual way, which is also worth paying attention to. It all depends on the design imagination and your preferences.
The ideal home office table should match the environment in which it is located. So, in the bedroom, it should not have sharp corners. In a small room, it is better than the table is compact, and in a spacious representative office, it would be impressive.
Consider purchasing a table for a home office that can be used while sitting or standing. Many see them as important benefits such as unloading the back and more efficient work. Such tables are healthier, but still, only some find them comfortable.