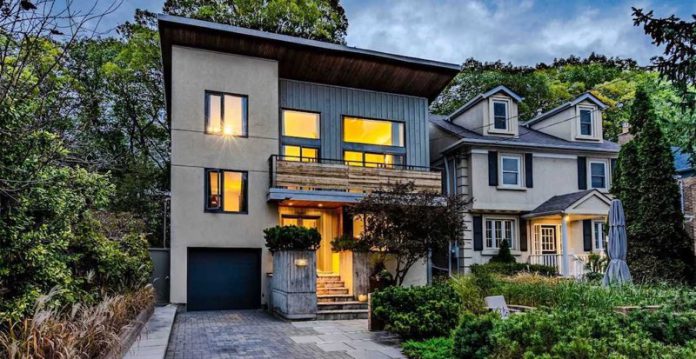 It can be difficult to effectively and a very intimidating task to undertake. Due to this fact, HOA management services are usually intended to take care of corporate operations while also balancing the local community's demands and ambitions.
Homeowner associations often attempt to take care of these duties without any outside assistance. However, for optimal results and the most effective management, homeowner associations rely on hiring an HOA property management company to essentially keep their communities and residencies running in the best ways possible.
This is a closer look at what homeowner association's property management entails, what property management companies do, and how HOA property management can essentially benefit your own community.
What is a Homeowner Association
Before we talk about Homeowner association management companies let's first understand what a homeowner association does? HOAs are simply management institutions that are built into a neighborhood that is planned or condominium building. Usually, a homeowner association is designed to secure and enforce certain policies that pertain to the properties that are under their authority.
Usually, the HOA consists of and is managed by the neighborhood or condominium building's official residents, and all of the residents that live in the HOA-managed homes have paid memberships that are a condition of purchasing one of their homes.
Typically, volunteers that live in the neighborhood are sought after for positions on the homeowner association's board of directors, and those people end up managing all of the operations associated with the HOA management. That includes anything from maintenance to the financial responsibilities that are entailed with neighborhood management.
A homeowner association will usually outline its specific policies in a document referred to as a Declaration of Covenants, Restrictions, and Conditions. This document will outline the maintenance restrictions that each member of the HOA will have to follow. Rules and some of the guidelines can involve anything from the specific type of landscaping they have to do or the specific type of fencing that is permitted to the overall consequences that can happen if they break the homeowner association's rules, and beyond.
Homeowner association management describes the overall process of leading and overseeing of homeowners association on the behalf of the community it's involved with. The homeowner association board performs this task voluntarily. However, since maintaining a community can be difficult, they often search for assistance from a professional third-party HOA management company to help them with the long list of duties they are required to take care of.
What Are the Specific Responsibilities of HOA Management Companies?
Homeowner association management company offers homeowners associations a wide variety of services. For example, these kinds of organizations control how homeowners associations are run and how facilities and common areas are typically maintained. In a sense, HOA management corporations pretty much exist to help relieve the overall stress of HOA board members by helping them carry out their overall duties under these four sections.
Handling Account Receivables
A professional condominium management company knows how to collect on accounts that are delinquent. If you work with your condominium management company will help to ensure that you are up-to-date on the state policies that are governing the collections. Also, it will help to ensure that all of the notices that are sent to delinquent owners comply with the policies that are in place.
Typically, they can help you with:
The coordination with the association's lawyer if there are legal actions
They can help with billing practices
They can help with sending letters that are directed by the HOA board
Helps with updating and reporting delinquent accounts to the HOA board
Sticking to the board's guidelines when instituting legal actions in order to recover funds
Administrative Duties
A condo management company supplies homeowners associations with a knowledgeable property manager to help serve as a residence's official point of contact. Property managers and their essentially their teams have expertise in community management and can navigate through any potential problems. Usually before they ever even develop into a major issue.
This is done through proactive problem-solving, taking preventative measures, having ideal organizational skills, and communicating effectively.
The condominium management companies can also do the following:
They can effectively prepare a yearly budget based solely on the board's specific guidelines
Schedule board meetings effectively
They can enforce the community's policies
They have reactions that are timely to homeowner inquiries
They can also generate periodic management reports for the board
Property Management
Property management is one of the most essential roles of HOAs. A professional condominium management firm has to be familiar with the association's policies to keep them enforced uniformly. They will sometimes make an on-site visit to do the following:
They will inspect maintenance problems and violations of rules
Ensure that tasks are carried out like lawn maintenance
They usually arrange different board-approved activities
Financial Management
Handling community finances can be a difficult task for a lot of reasons, however, a homeowners association can definitely provide assistance in this area. They have experienced accountants and property managers that are versed in coordinating finances for residences, homeowners association management companies can essentially help you with the:
They can accurately estimate maintenance costs
Sometimes review community dues and assessment bills
They can manage the communities bank account
They can guide the community with long-term funding
Provide financial statements in a timely manner
Provide detailed records of all accounts payable and receivable
How Can an HOA Management Company Help®
Condominium association management companies have a massive variety of knowledge and certain skills that are needed to assist HOAs with a lot of different tasks. If you're working with an experienced condominium association management company they can help your board in a lot of different ways. They can provide HOAs with access to a long list of resources and trusted expertise. Which can essentially simplify your overall job as a board member.
Also, these specific corporations handle the complicated homeowner's associations that board members that are well-versed can struggle with, which can allow you to have less stress-free time to work on both other aspects of the community they need to be handled and your own life.
Some ways HOA management companies can help include the following:
They can provide various learning opportunities and certain resources that increase the management aspect of the entire business
They can improve the association's emergency responses, which can allow you to have peace of mind knowing the correct protocol is in place for any problems that may arise
They can network and use connections with certain vendors and specialists, like lawyers, maintenance, finance, engineering teams, and others to assist with necessary things