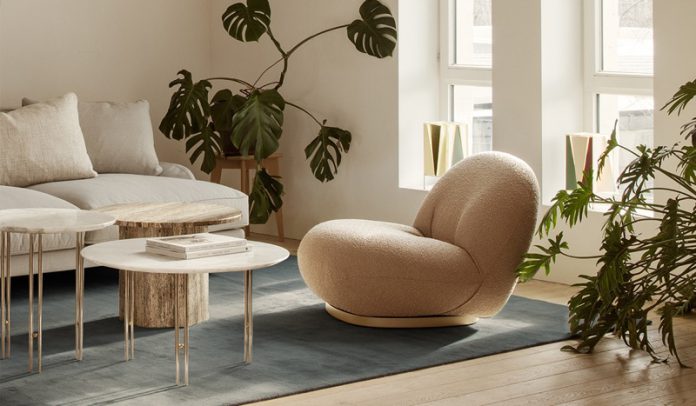 Modern lounge chairs are an essential part of any living room, home office, or family den. They offer a welcome break from your everyday routine and are an enticing way to enjoy the company of friends and loved ones. However, not all contemporary chairs are created equal. Choosing the right one is paramount to enjoying these benefits and retaining your style.
What Is A Modern Lounge Chair?
A lounge chair, also known as an e-lounge or sitting chair, looks like any regular lounge chair people use inside their homes. However, it typically has elegant lines and curves while still being comfortable.
A modern lounge chair is designed to put you in a position where your back and arms are supported while still being able to move around freely. It results in less tension on the muscles and spine which can help you remain more energized and productive throughout the day.
Why Choosing A Modern Lounge Chair So Important?
There are many different kinds of furniture that people use to decorate their homes and offices. They range from chairs and tables to bookshelves, cabinets, televisions, etc. There is one thing that they have in common: comfort.
Whether you are spending countless hours at work or just relaxing in your home after a long day or week, you need something that is comfortable and makes you feel great. Modern lounge chairs are designed to offer comfort as well as style. They come in a wide range of styles that can fit into any room, no matter what its theme or décor.
What To Consider When Choosing A Modern Lounge Chair
There are many factors that one must consider when choosing a modern lounge chair. This includes the size, material, and design of the chair. It is recommended that you check out the modern lounge chairs in person before purchasing them to ensure that you are getting just what you desire. For example, if you need it in a rush and cannot visit a store to pick up the chair, then do not worry about the size or other details. All you need to do is ensure that it meets your needs and is comfortable for your personal use.
Type
There are different types of modern lounge chairs available, each with its unique appeal. This can help you determine what type of design you want and how much you should be spending on your purchase.
Contemporary lounge chairs are most commonly seen in homes and offices. They feature seat backs that may be straight or curved, along with seats that may be flat or round. The frame is typically made of metal tubes, although some wood is also used. The upholstery is usually done in leather or microfiber fabrics. Contemporary lounge chairs can also include added storage options, such as side tables attached to the chair arms.
Design
Modern lounge chairs will be somewhere in the middle of the spectrum. Some designers prefer simple lines, while others prefer more complex, decorative design elements. You can match the style of your own home with a modern lounge chair that contains elements from that décor.
They often feature colorful designs or patterns on the arms or backrests and come in many different shapes and sizes. The design of your modern lounge chair will determine how comfortable it is to sit in for long periods. There are several designs to choose from, some better than others for certain purposes.
Material
A modern lounge chair, like all furniture, is covered in one of two types of material: leather or fabric.
Leather Lounge Chairs
Leather is a sturdy material that has been used as a covering for furniture for a long time. It is one of the more popular materials used on modern lounge chairs. Leather is also very durable and easy to clean, making it ideal for various uses.
Fabric Lounge Chairs
Fabric can be made from cotton or polyester and come in numerous colors, with some even offering unique designs. Fabric can be slightly more expensive than leather, but it comes in many different styles and designs that might appeal to you more than leather.
Size
Size is a big consideration when it comes to modern lounge chairs. What type of chair you purchase will depend on your height and the amount of space that you have available.
If you want to use the chair as your primary seating, ensure that the seat and backrest are comfortable enough for this purpose. If you don't have a very large living room or bedroom, then a large chair will be useful. It will also allow you to sit comfortably while watching television, reading a book, etc.
Comfort
Modern lounge chairs can be made with various materials or combinations of materials. They are intended to be comfortable, so you want to make sure that the materials used can provide the best feel and comfort.
If you are going to sit in a chair for an extended period, then being disturbed and getting up frequently will not be doing much longer. You'll have more discomfort than you wish if you stay in the same position continuously for several hours each day. If this is something that is expected from your modern lounge chair, then it must provide comfort for your personal use.
Budget
When buying a new lounge chair for yourself, it is important that the price does not exceed what you have budgeted. This will make the purchase much easier. That being said, lounge chairs can be found at a wide range of prices depending on the materials used and other features. It is good to know what you need and how much things cost before going shopping to make sure that you stay within your financial range.
However, some modern lounge chairs are very affordable and are of great quality as well. They do not cost so much and offer similar or even better features than their more expensive counterparts, which can help save money.
The Bottom Line
Modern lounge chairs are a great option if you are looking for a comfortable chair that will last you for many years. This type of chair is ideal in your living room or bedroom, providing comfort when relaxing. Lounge chairs can be found in a wide range of sizes and styles, allowing you to find one that fits your needs and looks great.