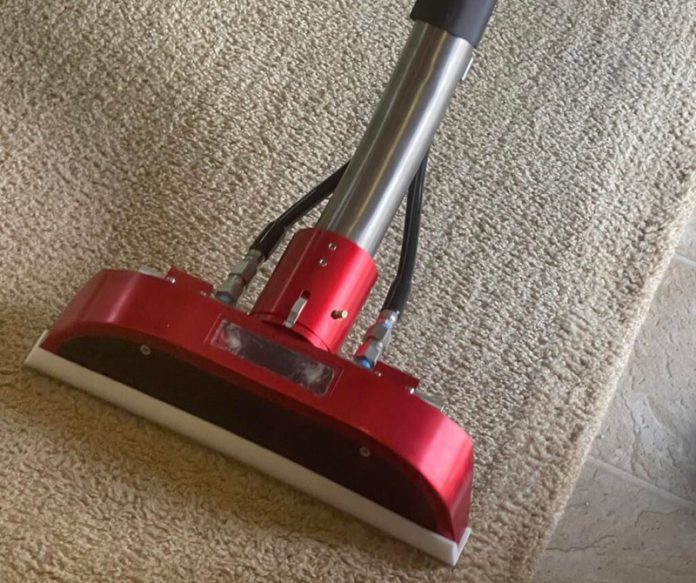 If you are dealing with a wet carpet Perth situation and are wondering about the best approach to drying the carpet efficiently, here are the 13 steps that flood restoration Perth experts follow when they handle this job:
1: Pre-inspection
Before any carpet is cleaned, it goes through a comprehensive pre-inspection. They take note of the soil depths and offer pertinent advice. This is usually the point at which your phone estimate turns into a quote. 
2: Commercial Pre -Vacuum
It is recommended for households with pet fur or dirt. With the help of a professional-grade vacuum, the technician can thoroughly vacuum your carpets. All loose soil in the carpet fibres is eliminated in this stage.
3: Furniture Moving
They provide free moving of non-personal objects up to a certain weight. Know that the final choice over what gets moved or not (and the cost) rests entirely with the technicians.
4: Specialty Pre-Spotting & Pre-Spraying Carpets
To ensure optimal efficacy, technicians pre-spray the carpets before cleaning. Spots are pre-treated according to the kind of stain, proteins or water-based carpet stains, and excessive staining may incur an additional fee.
5: Pre-Grooming The Carpet
The experts will use a carpet rake for this, or carpets can be pre-groomed with a motorised brush to remove soil from high traffic areas when a thorough cleaning is required. This action is not typical and is saved for unique situations. For deep soiling, the step is provided. Depending on the soil level, they could use a carpeting groomer/rotary cleaning equipment to loosen embedded soil completely.
6: Deep Steam0Cleaning & Rinse
Our truck-mounted hot-water extraction technique will thoroughly "flush" the dirt from the carpet once it has been freed. Usually, this is referred to as steam cleaning.
7: Neutralizing The Carpets
A neutraliser/conditioner is often used during the steam cleaning process. As a result, the carpet can soften and resist gathering dirt. Although it may not be obvious, this step is quite significant.
8: Post-Spot Treatment
Besides deep steam cleaning, this optional stage treats any unique stains that couldn't be removed earlier. You may also include enzyme solutions for pet urine stains.
9: Speed Drying
We can employ high-speed air movers to dry carpets when time is at a premium quickly. Depending on your demands, you can rent these for a day or a week. Carpets often dry in much less than eight hours with our tools and suction.
10: Scotch Guard Application and Deodorizer
You can use DuPont Teflon to repel liquid spills and grime, allowing you more time to clear up and get rid of them before they soak into your carpet. Note that there is no residue left behind.
11: Post Grooming
A grooming rake tool is used to ensure that deodorisers, enzymes, or protectors are absorbed as deeply into the carpet as possible.
12: Post Inspection 
We'll conduct a post-walkthrough to make sure you're satisfied. Our technician will take you on a tour of your house so you can check all the work.
13: Quality Control Follow up
The flood restoration specialists will contact you by phone or email to follow up on your interaction with us, get your feedback, and make sure you are happy with the carpet cleaning/upholstery cleaning service.
Sometimes, you might be unable to manage drying of a carpet drying in Perth. In these situations, it's best to contact flood restoration experts for the job.