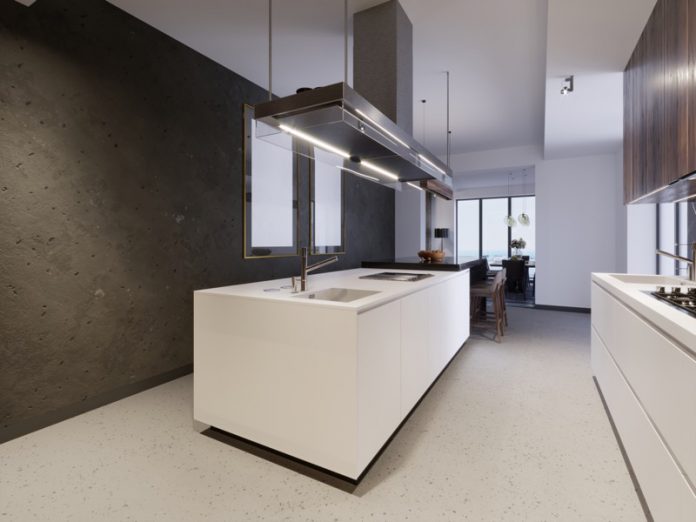 When you're considering changing the floor of your home, polished concrete might be one of the options that come to mind. These days, you no longer have to stick with the usual tile, carpet, or hardwood flooring for your home.
Polished concrete is gaining popularity among many homeowners due to its durability and distinctive style. This flooring option can provide several advantages to your home. Here are several reasons you should go for polished concrete for your residential property:
1. Outstanding Beauty
If you think that a concrete floor will give you nothing but the usual gray, bland façade, it might be time to change your perspective. Polished concrete comes in beautiful and stylish varieties that'll take your flooring to a whole new level.
The addition of polished concrete is a simple process that involves polishing the current concrete slab in your home. If you want to provide your home with a facelift, you can work with a professional company in your area to create the ideal decorative overlay of your choice. For instance, if you happen to reside in South East Queensland, you can call a polished concrete company in Brisbane or any other location in the region for the flooring solutions you need. You can also choose from various etching techniques and dyes to create unique flooring for your home.
2. Versatility
When it comes to polished concrete, you have various options to make your home truly stand out. You can repeatedly polish the kitchen and living room surface if you want the floor to shine with a glass-like appearance. You also have the option to stamp or score the concrete to achieve a distinct pattern.
3. Low Maintenance
One of the great features of polished concrete is easy maintenance. You can clean this type of flooring without a problem due to its waterproof property and resistance to stains, mildew, and mold. Remember that a concrete floor is nearly impossible to damage, except when not regularly resealed or if poorly installed.
If you want to keep your floor in excellent condition, sweep or vacuum and then mop it. Use a mild cleaning solution such as a mixture of water and vinegar.
4. Durability
If you've been dreaming of having marble flooring but can't afford it, a good alternative is polished concrete, which boasts the superior durability and strength of hardened stone. It'll provide a smooth and genuinely luxurious feel just like marble.
The durability of concrete flooring is tried and true. Generally, concrete can endure water and fire damage. It can stand up to any element and stay in good shape for years. If you want the flooring to last, you should ensure proper installation and sealing by a professional. Additionally, you need to include concrete floor polishing and resealing as part of regular maintenance.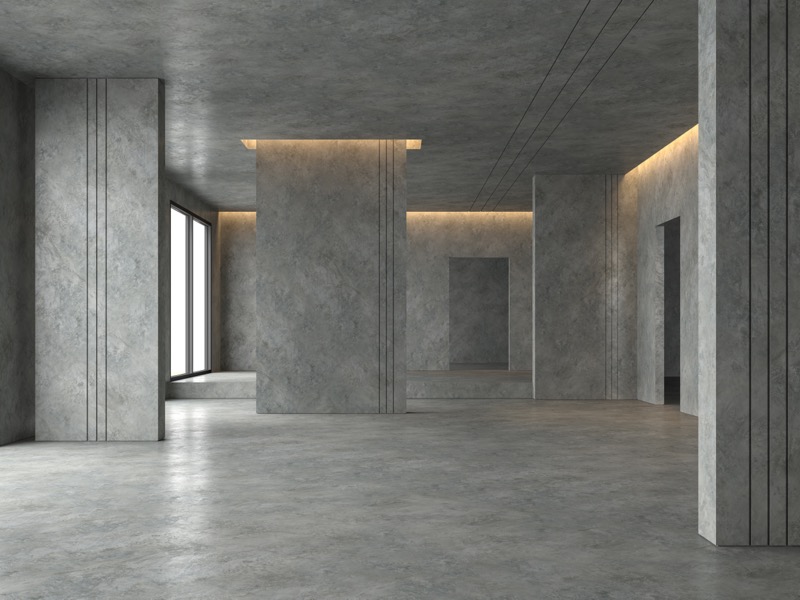 5. Sustainability
If you're after an environment-friendly option, you'll make the right choice with polished concrete. Concrete is sustainable because it requires less energy for production and doesn't deplete any natural resources. It's also recyclable, so it doesn't end up going to the landfills when no longer needed, unlike other types of flooring you can't reuse once they've been damaged.
The flooring can also help you save on your utility bills since it readily adjusts to the summer and winter seasons.
6. Boost The Value Of Your Home
If you're going to choose polished concrete for your property, it can make a lasting impression on potential home buyers if you plan to sell in the future. Choosing a combination of natural stone and colored concrete can impart a unique and timeless appeal to your home. The sleek, smooth finish of concrete adds an effortlessly luxurious touch that improves the beauty of any space.
7. Lower Utility Bills
Having polished concrete as flooring for your home can help you save money on your monthly utility bill. It's crucial to note that polished concrete reflects light better than other types of flooring. This means you'll need less lighting for your home's interior, resulting in lower electricity usage.
8. Safety
Polished concrete will provide your home with a non-slippery surface, which is a plus factor if safety is a big concern for you. Unlike other types of flooring, polished concrete isn't slippery.
Although polished concrete has a shiny appearance, its surface isn't slick. The texture is smooth but offers enough friction to prevent slips.
9. Stain Resistance
When you provide polished concrete with regular resealing, it can become highly resistant to stains. If you end up spilling substances such as oil, they won't be able to penetrate the seal. You can readily clean up spillage without worrying about undesirable stains.
Conclusion
If you're looking for the ideal flooring for your home that can stand the test of time, requires low maintenance, and has high aesthetic appeal, you can't go wrong with polished concrete. With all the advantages it offers, you can easily improve both the look and functionality of your property.