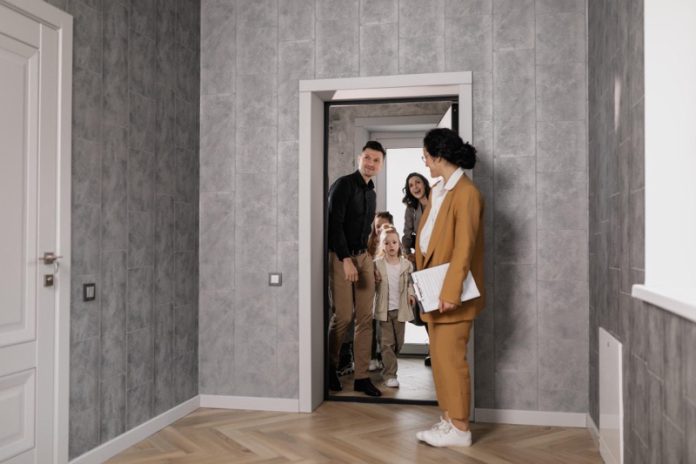 When purchasing a home, it's hard not to get overwhelmed knowing it will probably be one of the most significant investments of your life. That's why you need to make the right decisions to optimize the process.
To streamline your home buying journey, you must research, prepare and match. Research to understand all the requirements and gain the latest information; prepare to take steps to improve your candidacy to home sellers and mortgage lenders; and match with the right real estate professional to gain the insights and assistance you need.
When looking to purchase a home, take a breath. There are ways to streamline the process:
#1 Match with a Top Real Estate Agent
A top real estate agent can streamline your home purchasing journey by finding ideal homes in your target neighborhood, helping you negotiate with sellers, offering guidance on market conditions, and assisting with documentation.
Some agents also offer a percentage of their commission as a cashback incentive to buyers.
Finding a knowledgeable agent with your best interest at heart can be challenging, though. That's why many homebuyers are using the tech-enabled real estate marketplace, Nobul.
Nobul is a unique real estate platform that has agents compete for a homebuyer or seller's business. Users can zero in on the ideal agent for their needs after comparing realtor reviews, histories, services, cashback incentives, and more.
"It's really about consumer choice," says Regan McGee, founder and CEO of Nobul. In an interview with BNN Bloomberg, he explained that, "With Nobul, whether you're looking to buy or sell real estate, you put in basic pieces of information, agents then compete for your listing or your buy."
#2 Understand How a Mortgage Works
Understanding how a mortgage works is an essential phase of the home-buying process.
So, what is a mortgage? In a nutshell, a mortgage is a sizable loan from a lender that allows you to buy a property like a house, townhome, or apartment. This loan is usually paid off over several years of payments that include the loan, interest, and possibly other charges.
Failure to make payments can void the terms of the mortgage agreement, allowing the lender to take possession of the property.
You must take your mortgage terms seriously and settle for a loan that matches your financial outlook. Have a clear idea of the type of monthly payment you're looking at to prepare for the future.
 #3 Research Your Lender
Check the reputation of the lender before applying for a mortgage. A good lender should:
Help you understand the process.
Provide multiple mortgage options.
Offer competitive rates.
Allow you to refinance your mortgage should you need.
#4 Research Your Credit
All three major credit bureaus offer one free credit report a year. Take advantage of this document to finetune the financial picture that lenders see.
Your credit score and credit report will help you understand how much money you can get from lenders and how much you'll need for your down payment. If your credit score is low, work on improving it by reducing your debts.
#5 Prequalify for a Mortgage
When you prequalify for a mortgage, a lender assesses your income, assets, and expenses to determine how much you can spend on a home. Prequalifying for a mortgage allows you to focus on properties that you can afford to purchase. It also helps you crunch numbers and understand the sum you'll need to have saved for your down payment.
Purchasing a property can feel overwhelming for anyone, especially a new home buyer. Taking the appropriate steps to streamline the process can reduce stress and also improve outcomes.