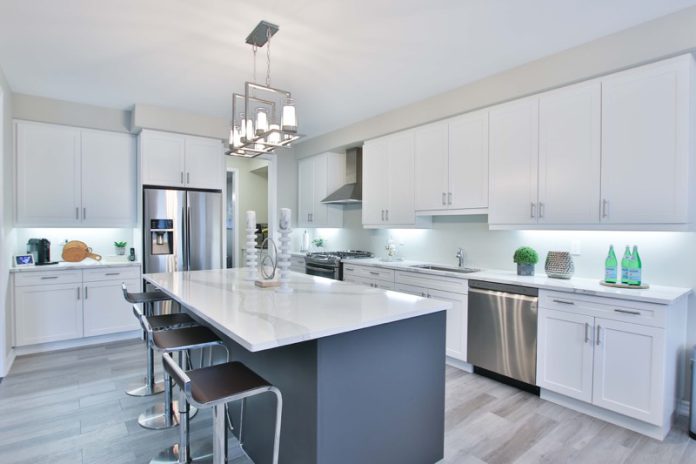 Buying an older home makes a lot of sense for many homebuyers. You can find an older charm that new construction houses simply lack, and many older houses are in great neighborhoods and convenient locations.
Despite all the charm you can find in original hardwood and mouldings, older homes can leave a lot to be desired when it comes to the kitchen. Old appliances are less efficient, may not have much lifespan left in them, and may have accumulated more grit and grime than you could ever clean off.
These are some of the best reasons to remodel your kitchen and buy new appliances, even if your home comes with the old ones.
1) Health Risks
Old appliances can actually be dangerous for your health. There's evidence now that things like gas stoves can come with certain health risks, such as an increased risk of respiratory illnesses and asthma in children.
Gas stoves can also be fire hazards due to the live flames, and accidentally leaving the gas on can cause lethal carbon monoxide poisoning.
2) You Want a Kitchen That Fits Your Taste
The way your kitchen looks means a lot. Kitchens are often the room at the center of family life, and you want to feel good about it. There are plenty of style options you can choose for your kitchen, from sleek and modern to colorful and warm.
The fridge is a common target when you're making cosmetic changes. The fridge makes a major visual impact on your kitchen, right alongside your oven and the countertops. Find a new fridge for sale that fits your style and matches your vision for a remodel.
3) You Want a More Open Kitchen
The kitchen is more than a room where you just prepare food. The kitchen is increasingly a sociable space where you can spend quality time with your family and entertain company.
Keeping your kitchen comfortable and friendly will facilitate making it the place to be in your home. Comfortable and casual seating like a comfy sofa or cushioned bench can be a unique touch that gives a big kitchen an approachable atmosphere.
Another way you can create more space and open up your kitchen is to combine your kitchen and dining room area. The increased floor area will make your kitchen feel like the true hub in your home.
If you don't have room for a full dining table, consider adding a breakfast bar where family can perch and talk while someone cooks. It will quickly turn into a favorite spot for doing homework, enjoying a coffee, and catching up in those brief moments of peace.
4) You Need More Storage
The kitchen can be rife with pain points when you don't have enough storage room. If you need your gadgets and always want to have the perfect pot ready for the job, you need plenty of storage in your kitchen.
Remodeling your kitchen can give you a great opportunity to add more cabinets, a pantry, and cupboards.
The perfect kitchen can make an enormous difference in how much you love your home. Remodel, find the perfect new appliances, and make sure everything fits your style.