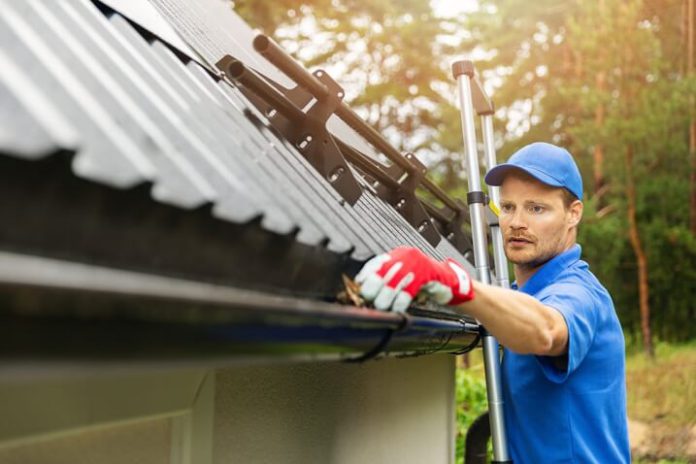 If you are like the majority of homeowners, you probably do not give much thought to your gutters until it becomes apparent that there is an issue with them. It is possible for clogged gutters to cause a bunch of problems, including water damage to the roof and the foundation of your home.
Because of this, it is pretty much essential to have your gutters cleaned on a routine basis by a professional gutter cleaning service. That is right! When it comes to experts, you will never be sorry about hiring them!
In this article, we will go over the many reasons why it is beneficial to hire a professional gutter cleaning service.
Inspection
The experts at a gutter cleaning service will check your gutters, downspouts, and any other parts of the system that contribute to the efficient evacuation of precipitation from your roof.
These professionals are aware of the warning signs and symptoms that indicate what may be causing any water damage concerns you currently have (or may potentially have in the future) and can provide guidance on how to solve the situation. You can also take a peek at this link to discover more helpful info https://www.hindustanmetro.com/the-importance-of-regular-gutter-cleaning/.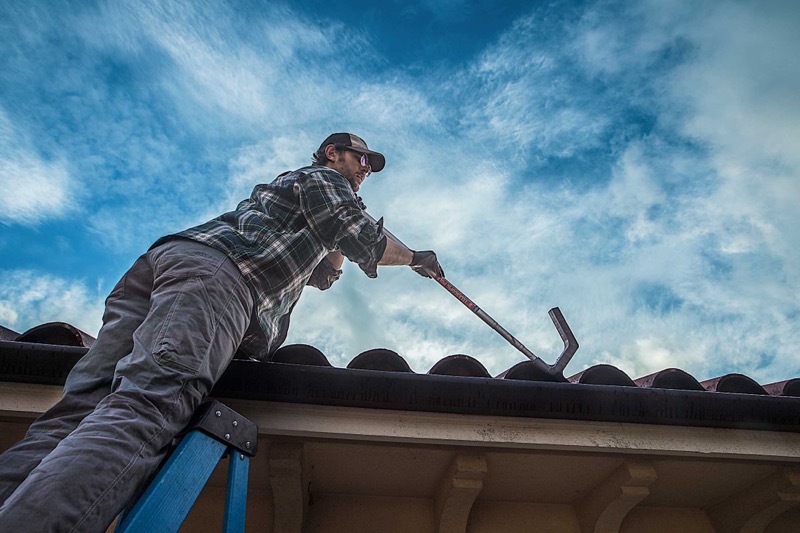 Forget about roof leaks.
Clogged gutters increase the risk of water seepage and subsequent roof damage.
Standing water in your gutters can lead to leaks and costly repairs if they are not regularly cleaned. Oh, and a roof collapse is possible in the worst-case scenario. Yikes! In order to ensure that your gutters are free of debris and function correctly, it is recommended that you hire a professional gutter cleaning service.
So, it is important to know that professional gutter cleaners may also inspect your gutters for damage and fix them before they become a major issue. In the long term, this can help you save quite a bit of cash.
Speed and efficiency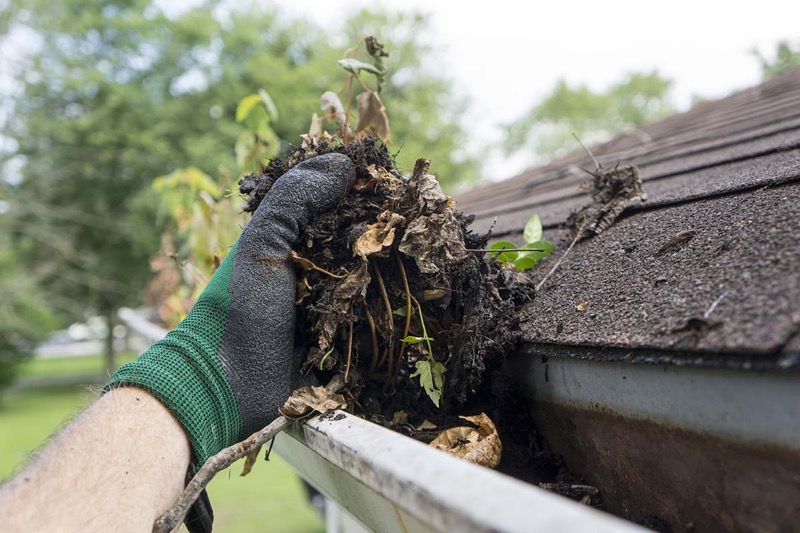 The main thing we can all agree on is that your gutters will be cleaned quickly and effectively by skilled service.
Gutter cleaning requires a lot of elbow grease and time. Get in contact with pros if you do not want to spend the time or energy doing it yourself. They will be able to thoroughly clean your gutters in a short amount of time.
Another advantage of hiring a professional gutter cleaner is that they will have all the necessary equipment and supplies. This includes things like buckets, gloves, and ladders, among other things. It is far simpler to employ an expert than to rent or buy all of this equipment yourself.
Oh, and do you know what else, homeowners?
Every year or so, you should get around to cleaning up your gutters. If you live in a heavily wooded location, you may need to clean your gutters more frequently than once a year. Hire a professional gutter cleaning service if you do not have the time or energy to do it yourself.
They will complete the task fast and effectively without harming your house in the process. If you procrastinate and wait, you can find yourself dealing with some serious issues further down the line. Check out this page to learn more.
Safety
If you want to avoid the difficulty and danger of trying to clean your own gutters, hiring a professional is the best way to go.
Without the right gear, you run the risk of suffering significant injuries. Even when armed with the necessary equipment, ascending a ladder is not something that every single person feels confident about doing. There are pretty much annual stories of gutter cleaners falling from ladders and suffering injuries.
Instead of cleaning your gutters yourself, engage a professional gutter cleaning service to do it for you. They will be able to complete the task in a timely manner while minimizing risk to themselves and others. In addition to this, you will not have to worry about the condition of your gutters because professionals will take care of them.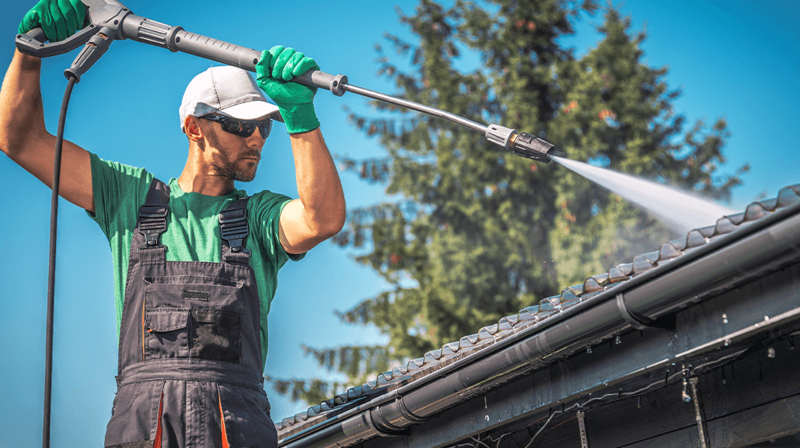 Save money.
Water damage mitigation is no laughing matter for anyone who has dealt with problems like mold growth, fractured foundations, rotting attic beams, ruined siding, and so on as a result of neglected gutters.
When compared to the astronomical costs of fixing serious moisture damage, the cost of regular maintenance is rather low. So, you can contact experts to maintain the gutters for you!
Peace of mind
You will finally be able to relax, secure in the knowledge that the task at hand was completed successfully, folks.
What do we mean by that?
Well, when you engage a gutter cleaning service to handle everything, you'll have the peace of mind that comes with knowing the job was done excellently the first time around. They will do a thorough cleaning of your gutters and check for leaks to ensure they are in good working order.
If you try to handle things on your own, there is always a chance that you will forget something or make a mistake along the way. This could result in significant issues at a later point in time. Employing a specialist is the most effective strategy for ensuring that your gutters are clean and functioning properly.
How to hire professionals?
After learning the many reasons why hiring a professional gutter cleaning service is beneficial, the next question is how to pick the best one.
The following are some pointers that can assist you in locating an organization that is reputable and reliable.
Get suggestions for a gutter cleaning service from people in your circle of friends, family, or neighborhood who have used one in the past.
You can get an idea of what other customers' experiences have been like by reading online reviews as well.
Another great idea is to make sure to check the references that the company provides you with.
Check to see that the company has both insurance and a license. If something goes wrong, at least this will protect you.
Before you hire the company, make sure you get a price quote from them. You may then determine if their prices are reasonable for your needs.