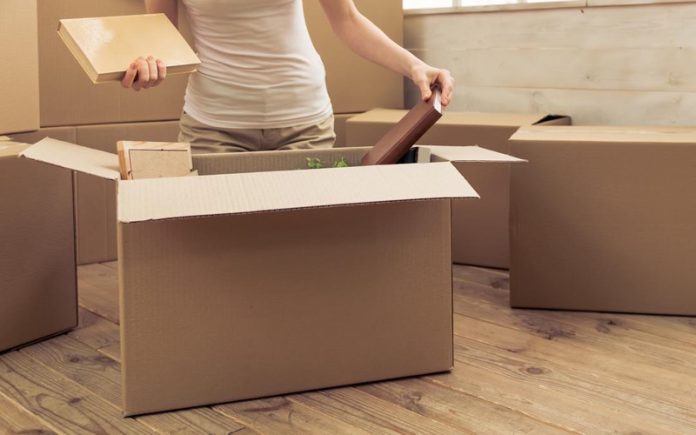 Large cardboard boxes are a versatile and cost-effective way to store or transport items safely and securely. They are strong, lightweight, and can be custom-made to fit almost any need. Whether you need to store seasonal decorations, transport your belongings to another home, or ship items to customers, large cardboard boxes are an ideal solution. With so many uses, large cardboard boxes are essential for any home or business. Let us look at some instances where you may need large cardboard boxes.
Storage
Large cardboard boxes are the best choice when moving a lot and needing to store your belongings for an extended period. Not only are they readily available and cost-effective, but they are also more durable than plastic bins. Cardboard storage boxes come in various sizes, from large to extra large. Large Cardboard Boxes are ideal for storing books, small appliances, bric-a-brac, and most household items that may not be in use. You can use them to pack and store heavy, breakable items which you can keep in the garage or storage for safekeeping.
Painting
Boxes make great wall art! All it takes is some paint, cardboard, and imagination to transform them into lovely personalized pieces for your walls. Cardboard painting can be a fun and creative way of spending quality time with your kids or doing DIY projects around the house. But before you begin painting, follow a few basic steps and prepare the cardboard properly to avoid issues when applying paint. Start by priming the surface with white acrylic gesso. It will prevent your cardboard from absorbing too much paint and provide a more opaque appearance. You can find this product in most craft stores.
Drawer Dividers
Drawer dividers make sorting items in a box or drawer a breeze. Plus, they keep everything organized so that everything is easily located when needed. Making DIY cardboard drawer dividers with materials around the house is a snap. Choose from wood, cardboard, or plastic to get started. Start by measuring the drawer's height and width and then cutting two pieces from that measurement – one for the front half of the drawer and another for its back.
Moving
We all know that moving day can be a stressful and chaotic experience. There are a million things to pack, boxes to fill up, and furniture to disassemble. With all the chaos in the air, it's no wonder that people often overlook essential moving supplies on their checklist. A moving checklist that includes all the must-have supplies will make your move seamless and efficient. Large cardboard boxes are important for keeping items safe throughout transit. Don't make the mistake of leaving large cardboard boxes off your list as they are crucial for transportation.
Shipping
Large cardboard boxes are an essential component for shipping goods. They provide a sturdy and reliable means to transport items, protecting them from damage during transit. Large cardboard boxes can be used to pack and protect items such as gifts, equipment, and merchandise when shipping items. They can also pack multiple smaller boxes to make shipping more manageable. Additionally, large cardboard boxes can be reused numerous times, making them a cost-effective and eco-friendly solution for shipping.
Final Thoughts
Moving can be hectic, but with the right tools, like large cardboard boxes, it becomes much simpler and efficient financially and environmentally. These boxes are durable, yet cost-effective containers that allow you to pack all your items into one convenient location. They also provide plenty of protection during transportation and organization when unpacking at your new place, all the more reason to invest in a few large cardboard boxes before your next move.