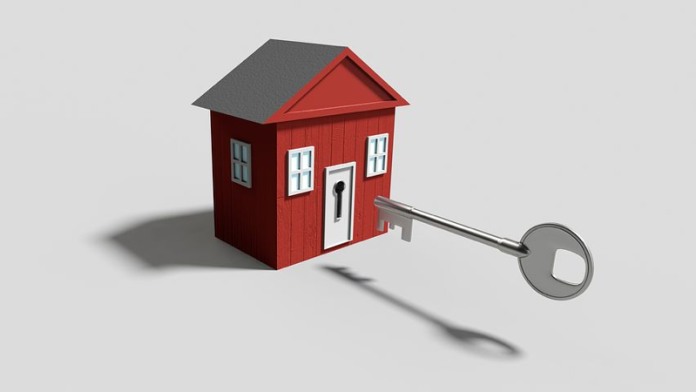 The real estate market is hot right now, making this the perfect time for investors to snatch up the perfect rental property. If you are thinking about diversifying your income by renting out a property, you will be taking on all the responsibilities of a landlord. To make your job easier, it's important that you buy the right property in Manchester, UK.
As a property owner, you don't want to end up with an empty unit. Being able to draw in the right tenants begins with your choice of property. Renters want to feel like they are in a home that has all the conveniences of a normal house. Choosing the right location could be critical to being able to keep your unit occupied.
Whether you are going to manage your rental yourself or rely on experts like quartermasterproperties.com to deal with the day-to-day operations, the most important factor in being a successful property investor is choosing the right rental. Let's take a closer look at a few of the things to look for when buying a rental property.
Landlord Responsibilities
Once you acquire a rental property, your work will just begin. It's important to understand the time and effort that it will take to successfully manage a rental property. You will need to establish a procedure for vetting potential tenants, learn everything that you need to know about the legal aspects of being a landlord, and dedicate time to paperwork. You will also need to be available at all hours to respond to the needs of your renters. Many rental property owners choose to hire the services of a property management company to take care of these types of responsibilities. Likewise if you are running a vacation pad, a vacation rental management group could be hired to handle these tasks.
Unexpected Costs
A rental property is no different than investing in your primary residence. Anything can happen at any time. Your rental property may sustain damage in a storm, have a pipe burst that causes flooding damage, or need a new fridge. It's important to consider setting aside an emergency fund to cover unexpected expenses that come with owning a rental property.
Insurance
A commonly overlooked expense when investing in a rental property is the insurance. Your property will need to be adequately insured for damage and liability. It's important that you discuss your needs with your broker to get the right coverage that will protect you, the property, and your tenants. You will need to decide how much coverage you will need, and what coverage is the best for your situation. Depending on the location of your property, you may need to consider special riders like hurricane or flooding protection.
Property Taxes
You are already paying for property taxes on your primary residence, but you will also need to consider the potential tax payments for your investment property. Conducting some proactive research about the area of your rental property and the average tax rates can save you from getting any surprises on your next tax bill. It's important to discuss your tax options with your financial advisor and create a plan to set aside an amount that will cover your tax expenses.
Screening Tenants
A landlord's worst nightmare is having tenants do damage to their property. The best way to avoid destructive tenants is to create an extensive screening process. Normal wear and tear on any residence will be the responsibility of the landlord, but larger areas of damage can be devastating if you haven't taken the time to screen for the best tenants. Adding a security deposit that will cover any major repairs or damage is one way to ensure that your tenants take good care of your property.
Screening tenants can be a tedious process. One of the best opportunities to weed out many applicants is to post a highly detailed advertisement. You should include as many details as possible about your rental including the rent amount and any additional fees. With more detail, potential renters can weed themselves out of the process before they even make an inquiry.
As a landlord, it will be up to you to conduct your due diligence on each of your applicants. This means that you will need to call all of their references, check their work status, and do a background check to ensure that they have a clean history.
Neighborhood
When you are looking for a rental property, it's important to do some investigation into the neighborhood. What is the crime rate? What is the overturn rate? Are there young families? Is it progressing? All of these factors will affect your choice of properties. You want to provide a safe environment and one that has a future. Neighborhoods that are growing are a great choice as you will have the advantage of expanding services and amenities.
Location
It is said that location is the most important factor to consider when buying real estate. While you want to make sure that you choose a developing neighborhood, you need to consider your location to amenities, schools, and other conveniences. A neighborhood that is too far outside of town may be tranquil, but you may have difficulty attracting tenants who would prefer to be closer to things like shopping, medical care, and entertainment.
Schools
Your potential tenants will likely have children that will need to register with a local school. When looking for rental properties to purchase, you should do a bit of research about the surrounding schools. You want to choose a district that is known for its higher quality of education. Buying a rental property close to a college or university will guarantee you to be able to fill your unit. Students are always looking for quality housing.
Renovations
While some investors don't mind a fixer-upper when looking to purchase an investment property, it's important to weigh the costs of renovations with your eventual profit. The goal of a rental property is to bring in income. If a property is going to require a large overhaul to get it ready to rent, it may not be worth the time and expense.
There are many factors to consider when looking to purchase a rental property. You will need to take a close look at the neighborhood, the potential neighbors, the proximity to conveniences, and how much it will take to renovate the unit for tenants. Consider these factors to help you make the right decision about buying a rental property.