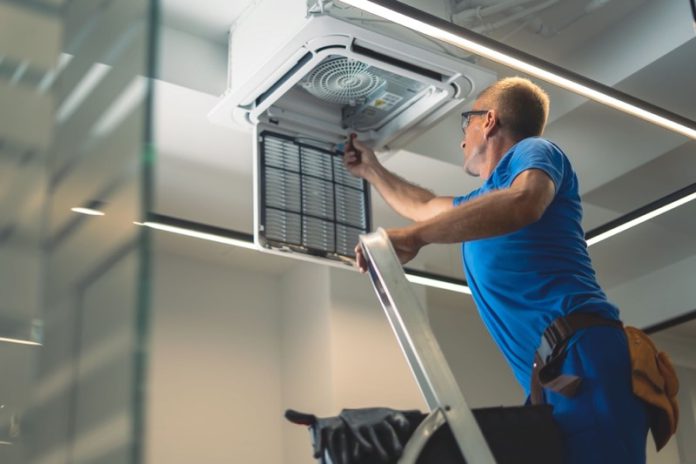 A Heating, Ventilation, and Air Conditioning (HVAC) unit is an essential system for your home. It helps you regulate your indoor climate. Uncontrolled temperatures can make your home uncomfortable. For instance, if your unit breaks down during summer, you'll sweat profusely; however, it may be too cold during winter.
The HVAC system is subject to wear and tear and may need repairs. However, various circumstances indicate it's time to replace your unit:
1. If You're Making Frequent Repairs
It's crucial to determine if there's something wrong with your HVAC since it's responsible for heating and cooling your house. Initial signs are faults or changes in the efficiency of your system. For instance, you may notice that your heat exchanger, compressor, or motor often breaks down. Such technical issues could result in the system failing to regulate the temperatures as it should.
Repeated malfunctions may be a sign your unit has technical hitches. The frequent repairs result in costly expenses that weigh down your finances. You should engage a professional to evaluate the performance of your heating and cooling unit so they can advise you on what to do.
2. If There's An Increase In Your Energy Bills
Another telltale sign you may need to replace your HVAC unit is when the utility bills keep increasing. The figures might differ depending on the seasons. However, watch out for an unusual hike in your energy bills.
Older HVAC units are less energy-efficient than newer models. A slight increase in energy bills shouldn't be a cause for alarm. However, you may have the system checked if the expenses don't add up. If the values vary significantly, have your technician evaluate the variance. After a thorough checkup, the technician will advise you to repair the system. But if the unit requires extensive repairs, you're better off replacing it.
3. If Your House Has Uneven Temperatures
When you notice temperature variations in your house, it's best to check the HVAC. For instance, if you're sweating in the living room and freezing in the bedroom, it's an indication that you have uneven temperatures in your house.
Some factors that could be the cause of the uneven temperatures include the following:
Restricted airflow
Unsealed duct
Poorly insulated ducts
Inaccurate thermostat readings
Obstructions in the vents and furnace
You'll need a licensed HVAC technician to inspect your system to determine the reason for temperature fluctuations. One cause may be poor installation. In the case of poorly insulated ducts, the system can overheat if it's on throughout the day.
Therefore, ensure you work with professional technicians to avoid the consequences of a poorly installed HVAC system. Note that each problem has a unique viable solution. Thus, working with your technician to develop a long-lasting solution is the best option.
4. If The System Is Old
With time, your HVAC unit can wear out. Older units are likely to have technical issues. For instance, the system could experience a sudden failure when the weather changes. The malfunction can occur because the wires and other parts succumb to wear and tear. If you've used your HVAC unit for over ten years, consider upgrading the system to avoid technical faults.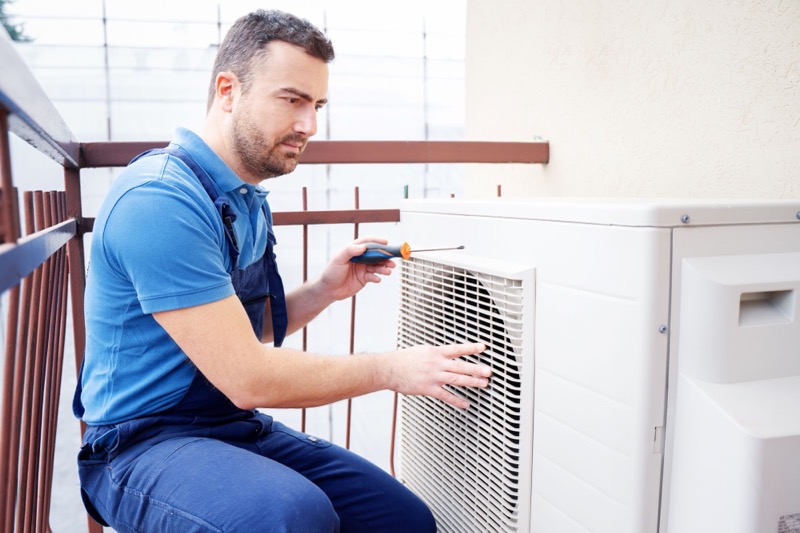 5. If The System Is Noisy
Odd noises are also an indication of a faulty HVAC unit. The noises are different depending on the causes. For instance, some could originate from malfunctioning indoor coils or cooling equipment. It could also make some noise if the system has dust and other particles hindering the fans and turbines from working correctly. Since you're familiar with the noise your HVAC unit makes on starting or when it's shutting down, check the possible cause if you notice a new sound.
HVAC noises to watch out for include loud bangs, clangs, squealing, rattling, and whistling. The sounds may indicate the belt slipped out of place or there's a broken motor bearing. Once you discover unusual noises, it's best to call your technician to help you check them out.
If the noises are detected earlier, it's possible to repair your unit. However, they could also indicate some problems with your central air conditioning system. If the system is affected, the best action would be to replace the entire system.
Conclusion
Since an HVAC unit is a valuable household addition, ensuring it's in the right working condition is crucial. Slight malfunctions can result in unbearable conditions in your house. You can conduct regular maintenance to ensure the parts are working efficiently. Alternatively, call your technician to help you evaluate the unit and advise you on the right action.