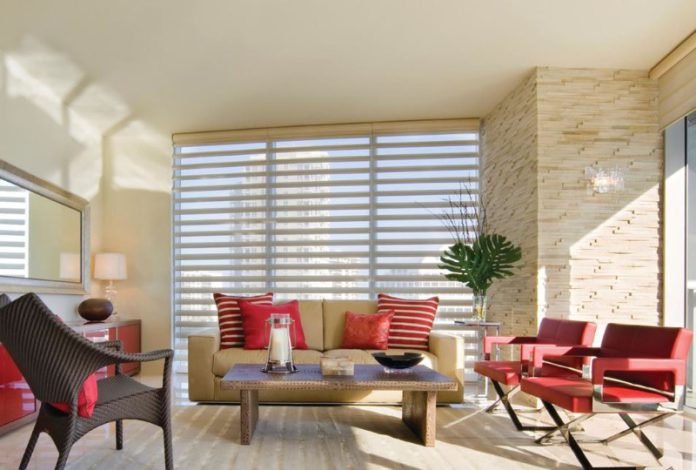 When it comes to choosing window blinds for your Tampa home, it is natural to think that this is super easy and needs no expertise. We all have grown up seeing them around in our homes and everywhere. Any window covering that saves you from sunlight and fits the color scheme will do the job. However, industry experts have discussed some common mistakes every homeowner must avoid while  buying window blinds. Here are they.
Measuring Windows Yourself vs getting professional help
Measuring window treatments yourself might look like time and money-saving, but it costs you more. If you don't pay attention to obtaining accurate measurements, you often face issues like misalignment, re-ordering, breakage, etc.
Just watching some videos on DIY window measurements won't make you a pro. Window measurements are taken per type of window covering you choose – blinds, shades, shutters, or drapery. Some window treatments fit in the window frame, and some fit interior or exterior; therefore, measurements vary.
Custom-fit window measurements by professionals save you from all hassles. Professionals will understand your requirements and take measurements accordingly!
Overlooking Design and Style
Every room serves a different purpose, and so does the window treatment. They should match the style and functionality. Factors like how much light you should come in and your desired privacy need to be considered. For example, you may like the light to come in the living room, choosing the cellular shades, but for bedrooms, you may opt for blackout shades.
Choosing the wrong material for window coverings
Fabric and material are as important as the window type. If you want a luxurious feel, you can well opt for velvet or layering pattern; otherwise, linen and cotton are popular and low-maintenance options for homeowners to choose from.
Consider insulation, privacy, lighting, and noise reduction when choosing fabric material.
Not Considering Maintenance and Sustainability
Window coverings are available in a variety of styles, colors, shapes, and materials. Velvet, lace, and net all create a luxurious feel, but they can be more challenging to maintain than cotton or linen. This also includes considering where you want to install the window covering and how much time you can spend on maintenance.
Sustainable window coverings have also emerged as we become more aware and committed to preserving Mother Earth. You can look for woven wood shades that come in various makes – reed, jute, rattan, etc.
Picking window coverings that don't match your home style
Trends keep on changing every year! While it's good to be trendy, it costs much in your pocket. Once you have established a certain décor theme for your space, follow it for some years before making changes. Just following the trends might clash with the existing scheme of things and not offer functionality as well.