Roohome.com – Having a contemporary bedroom theme with the beautiful wardrobe design is a beautiful gift for women. We all know that most of the women love shopping. They need more storage for their collection. That is why it is very important to provide a wardrobe in woman's room. If you want to spoil your women, you have to design the bedroom perfectly. Adding some ornament is possible for it. You just need to suit it with her style.
Red bedroom theme by Mezhevova Dean
Red identically with the glamor impression. Women who love shopping will fall in love with it. Why? Because it is a symbol of elegance, romantic, and luxury. You can combine it with the other color such as white or black. The selection of the accent for its space is easy. You just need to put some decoration in some parts. Do not make it full of the decoration, just make it simple and elegant.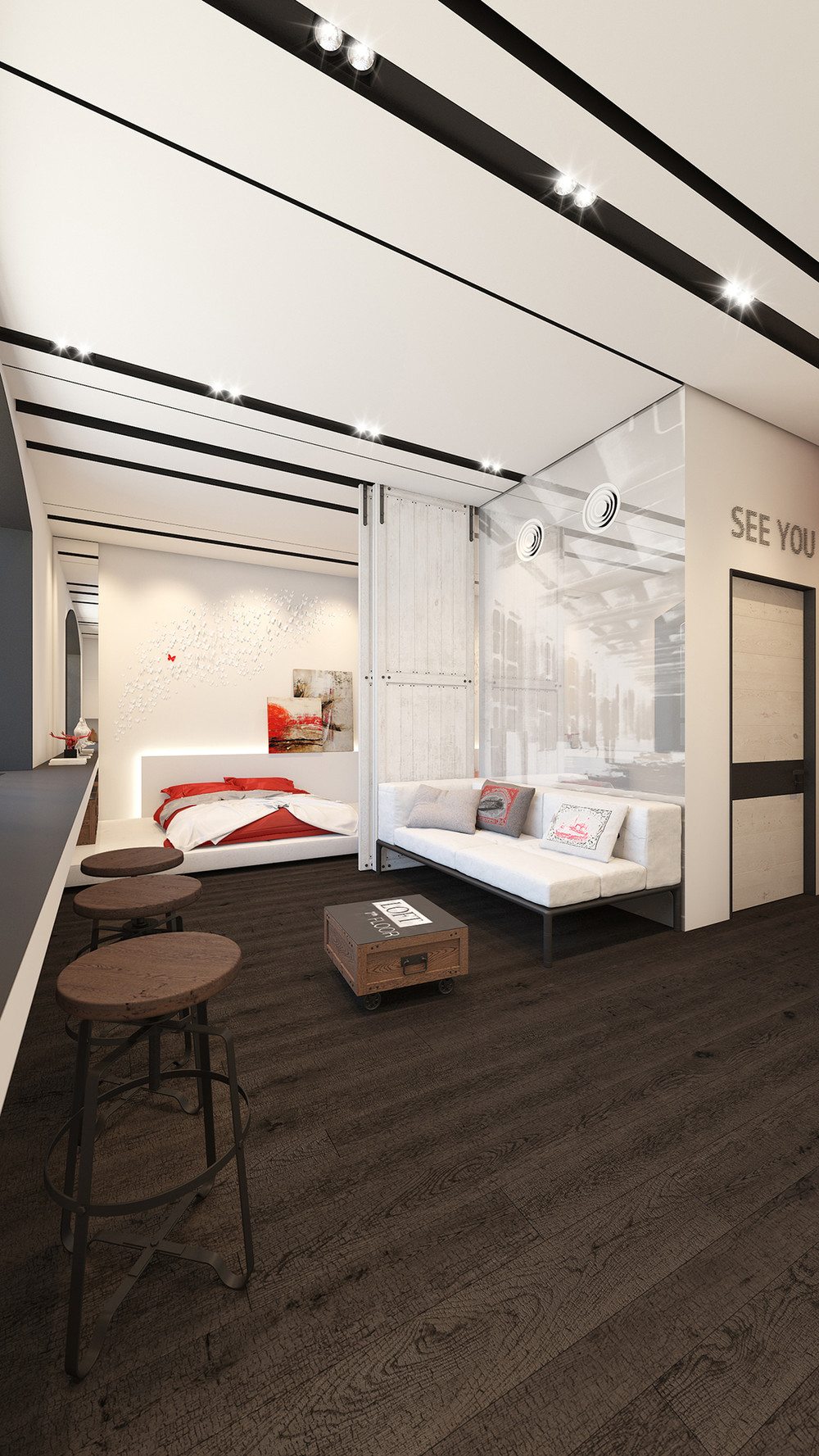 The wood wardrobe design with the neutral color is unique and interesting. Some people believe that luxury comes from the glass material. But, who have thought that it can be present in a wood material? It looks beautiful and perfect for woman's bedroom actually.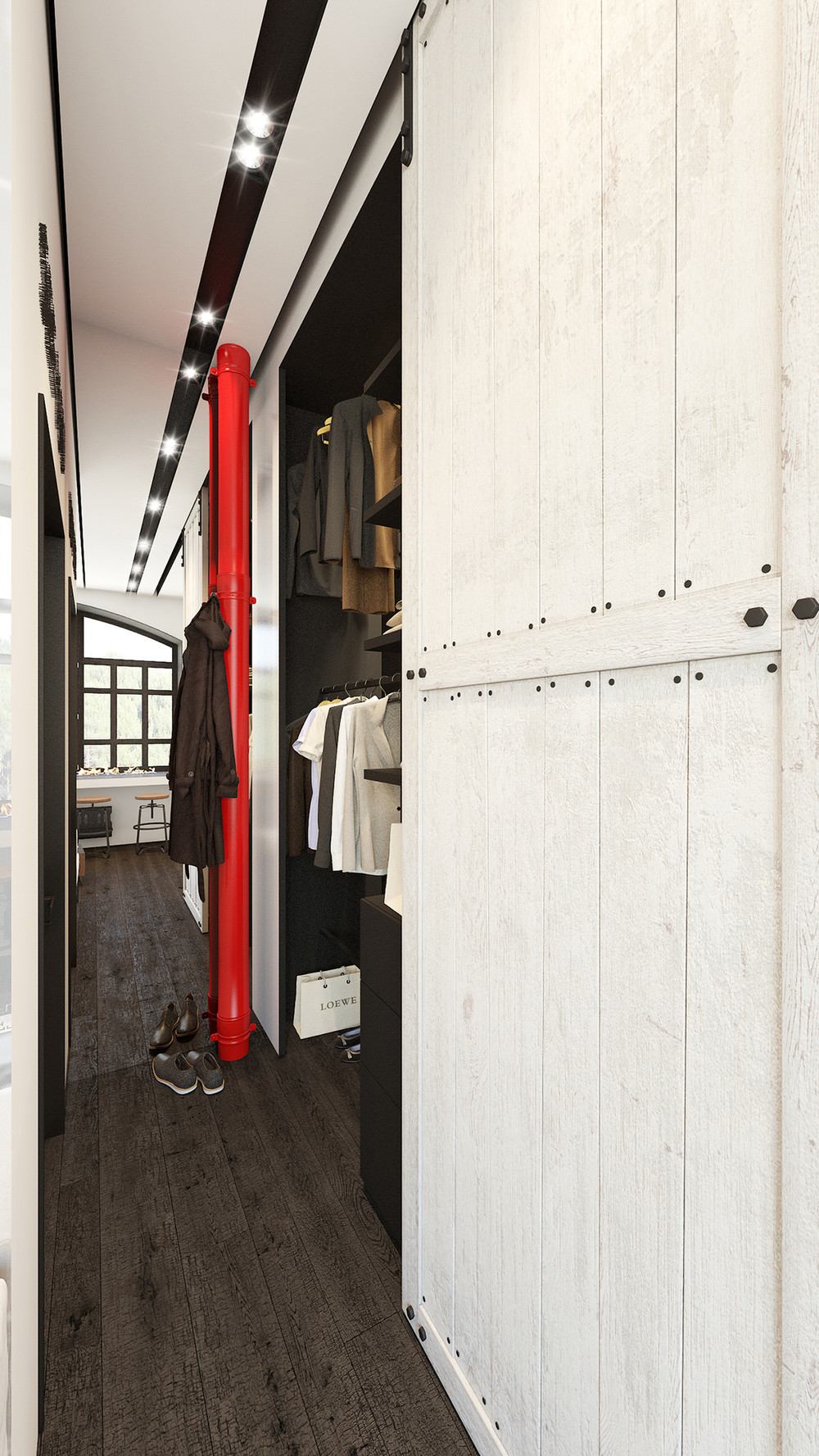 Contemporary bedroom theme by DA Architects
DA Architects create the simple contemporary bedroom theme with the wood wardrobe design also. It does not need lots of decoration. There is only some wall paint decoration that was arranged neatly. He also uses glass material in the wardrobe sliding door. And it makes the room feel wider. So, it can be your reference in designing a beautiful wardrobe.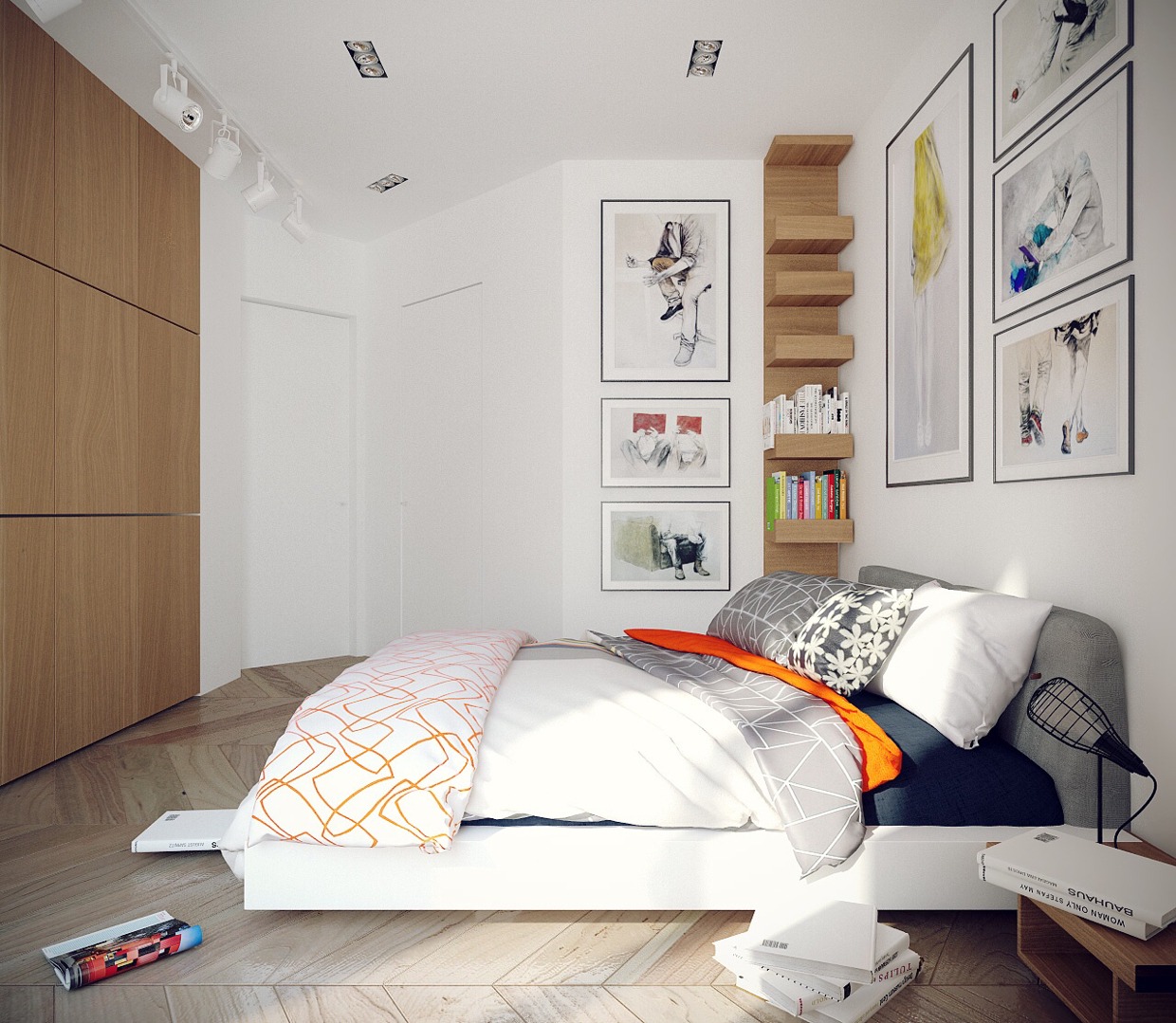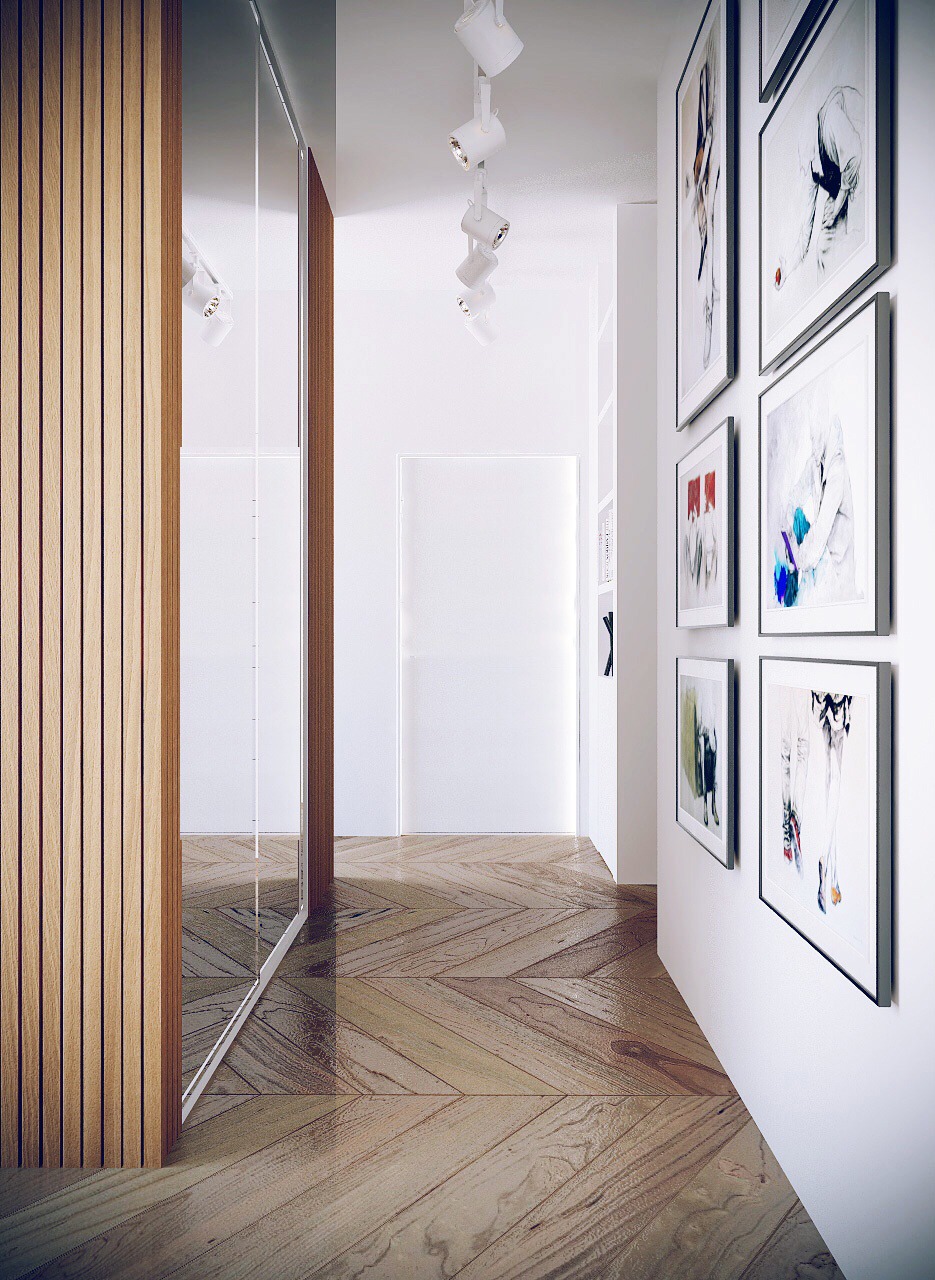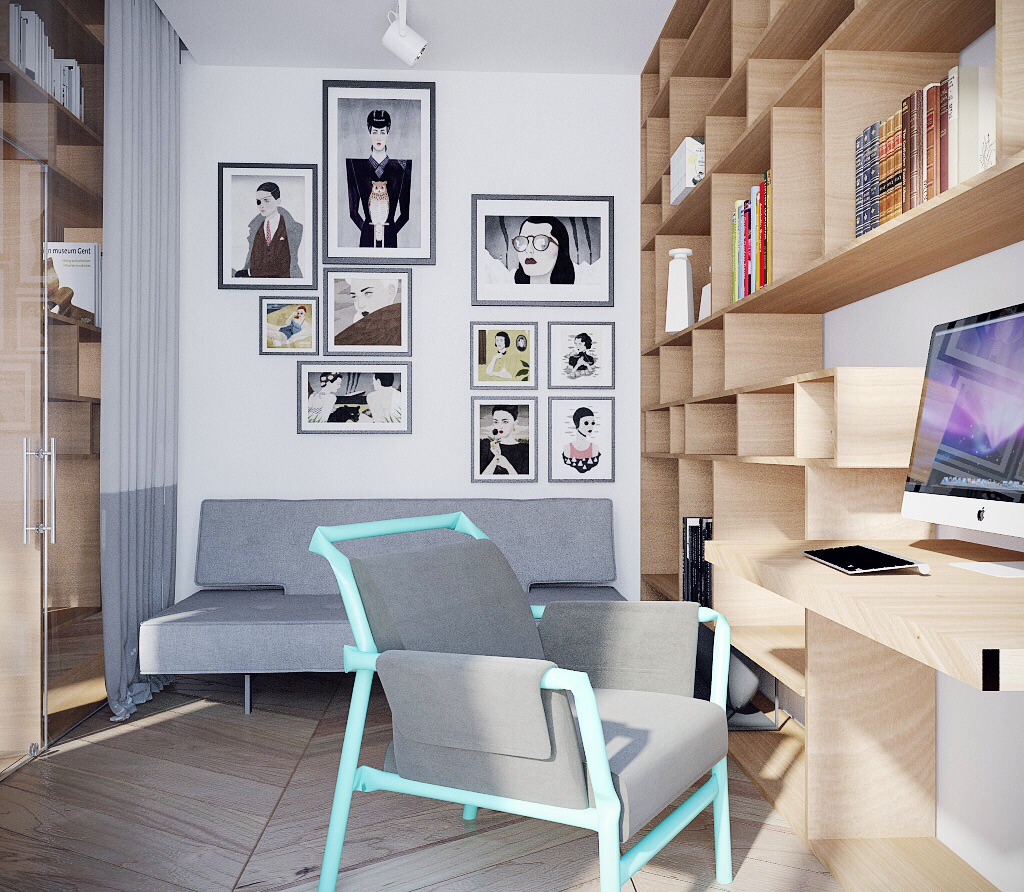 Beautiful bedroom theme by Lê Hoàng Nhật Nam
Actually, it is not only women who love shopping, but also men. Some of the men in the modern era is a shopaholic. So, they also need a wardrobe in their bedroom. They need a large space for saving their own collection. The designer bellow uses a dark color for creating a masculine side of men. And after that, he puts a wardrobe in this beautiful bedroom theme.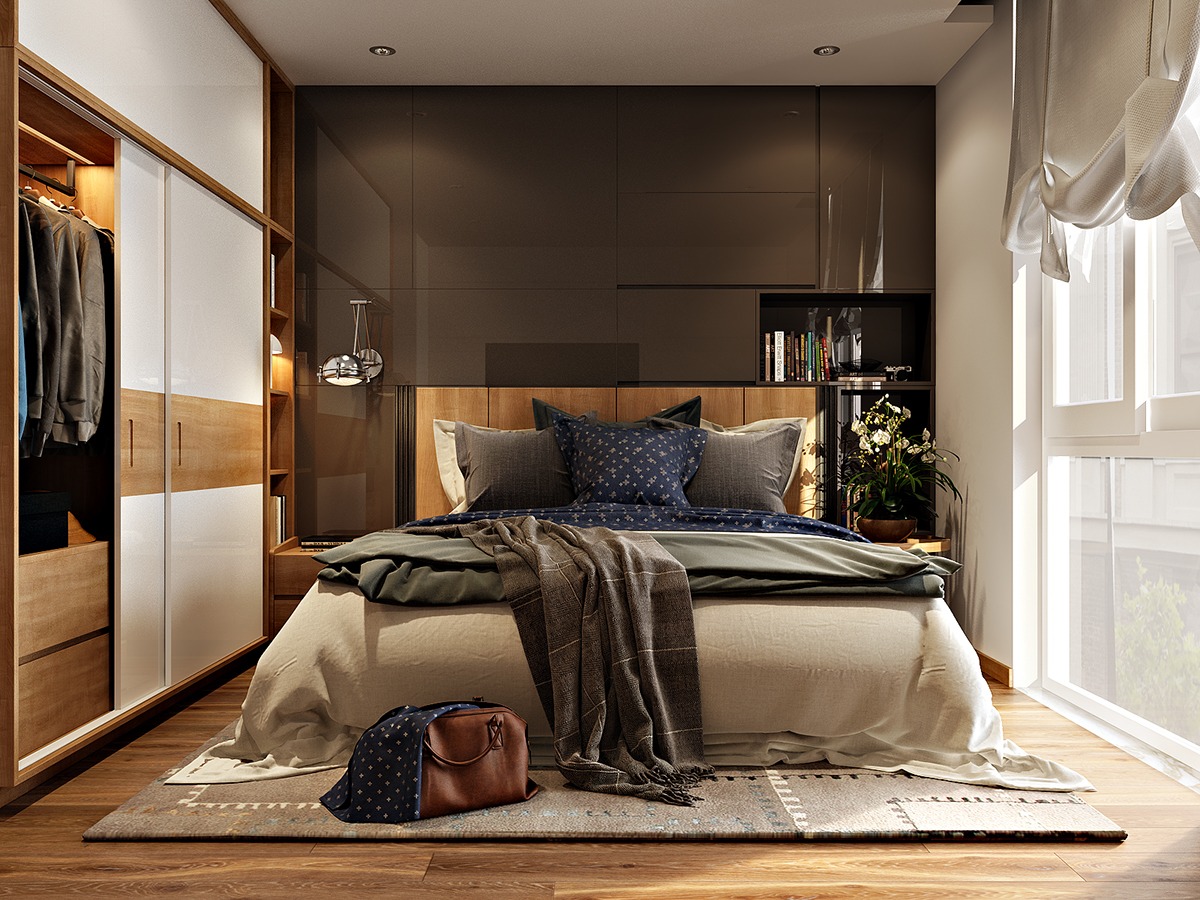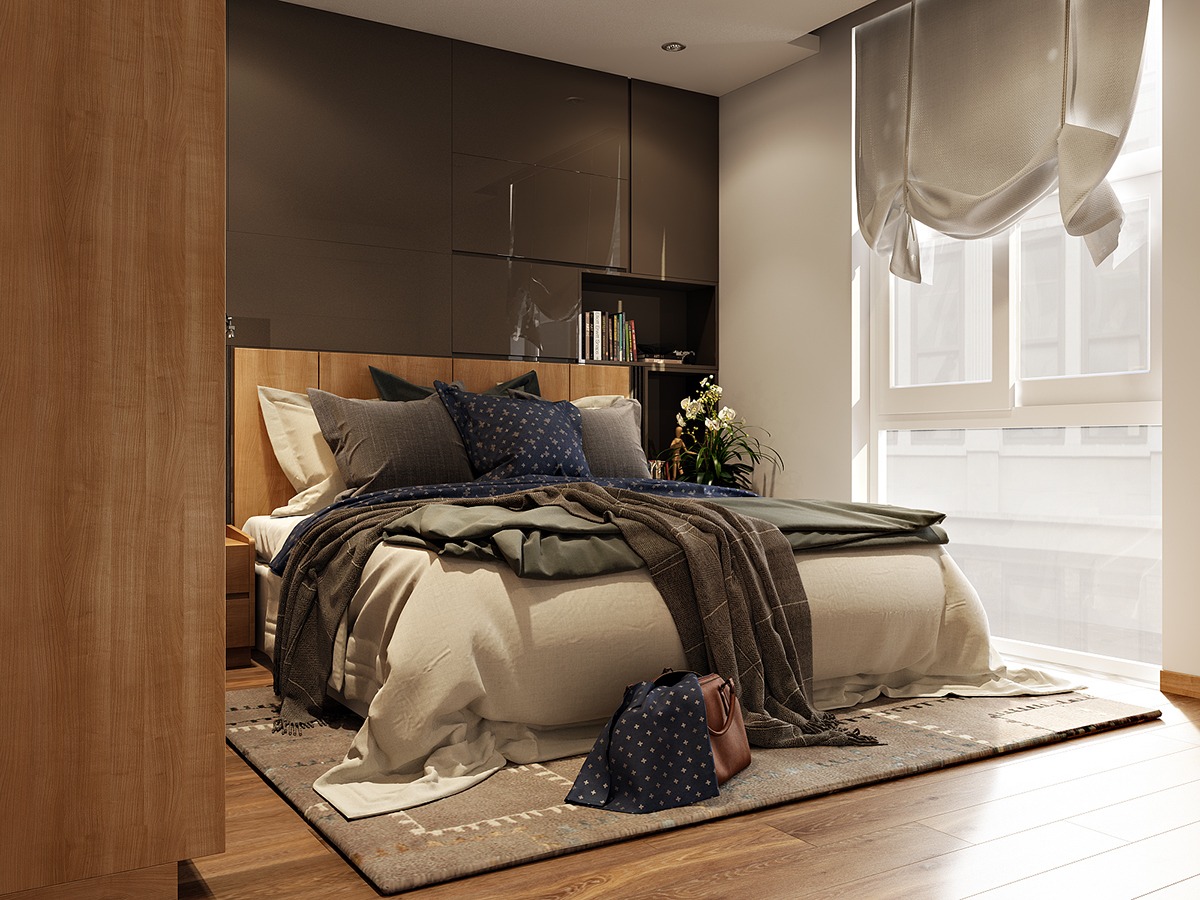 It just a simple wardrobe actually, but it is cool for men! You can follow it for men's bedroom.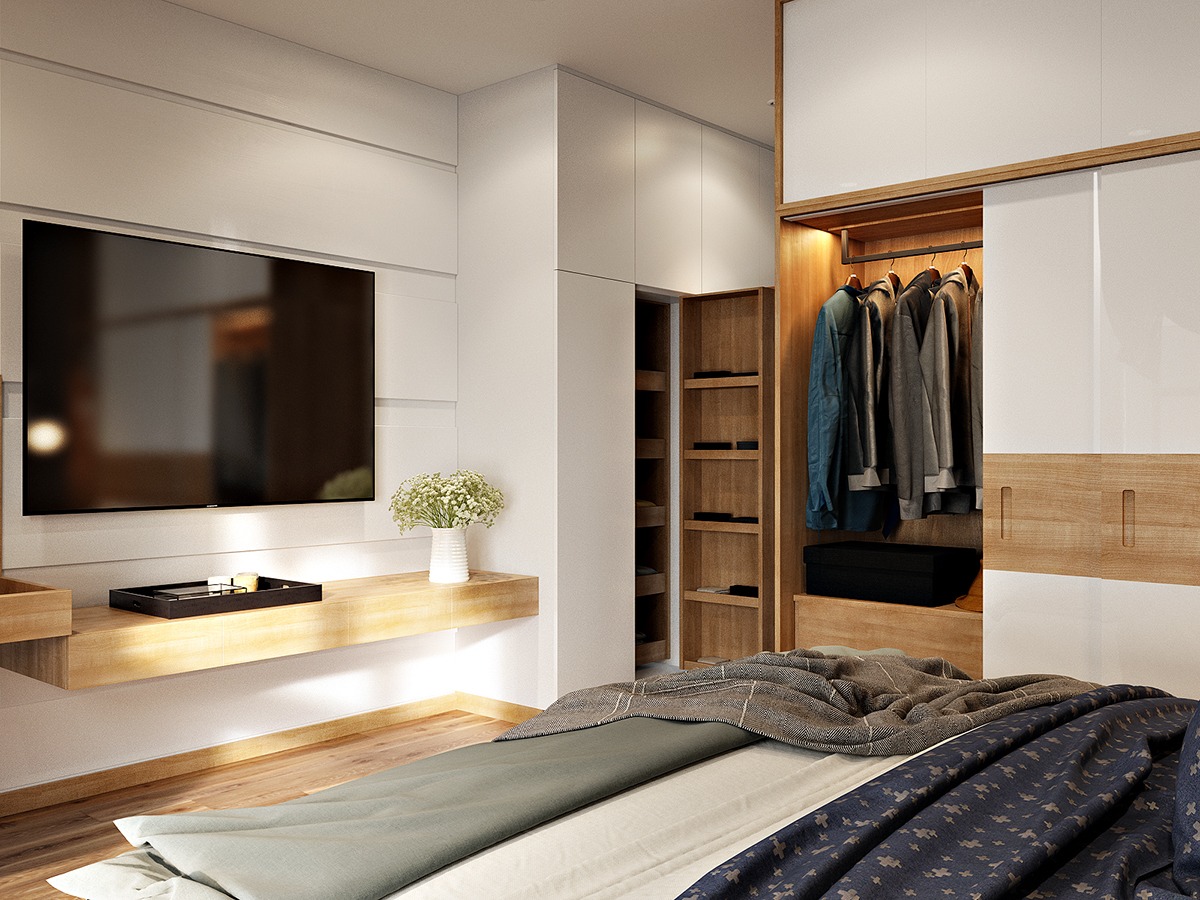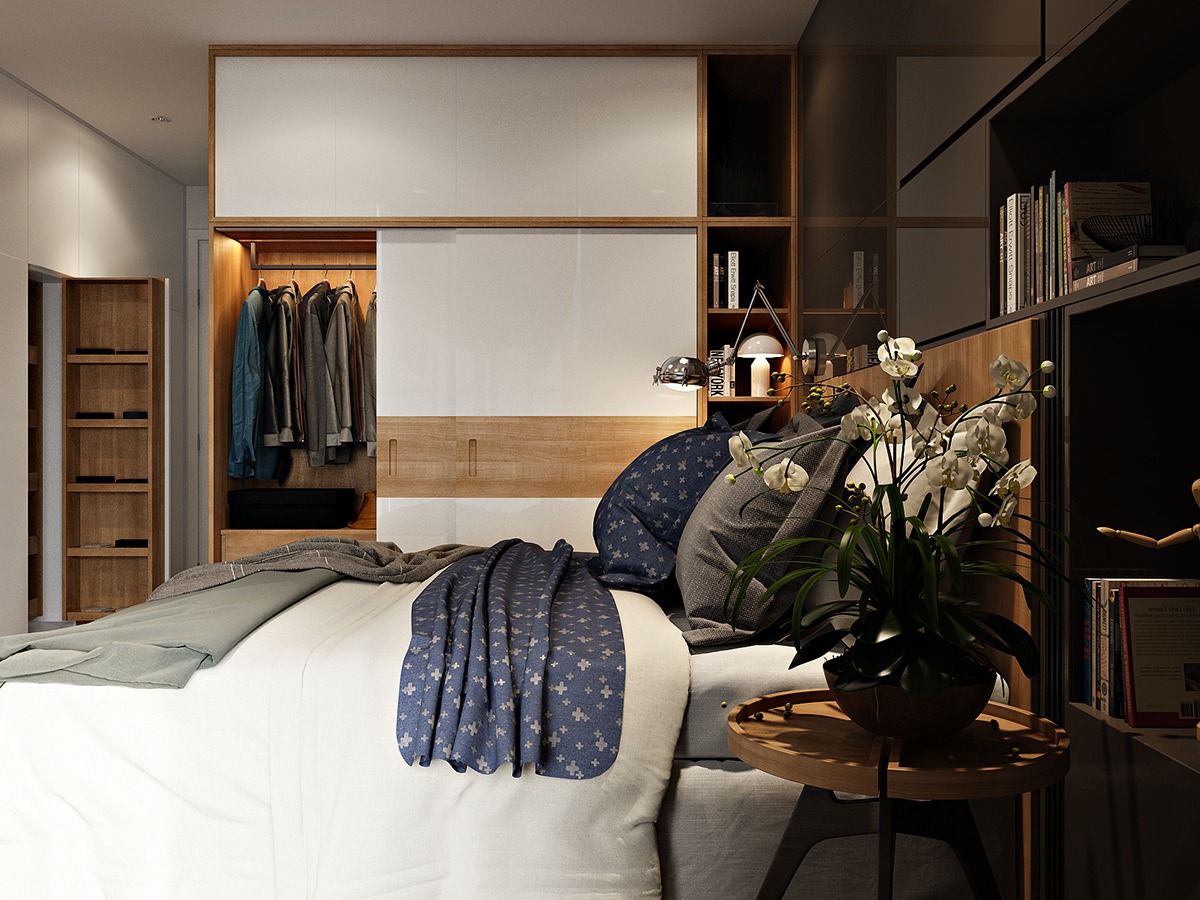 Hopefully, this contemporary bedroom theme will be inspiring you to get the comfortable bedroom.