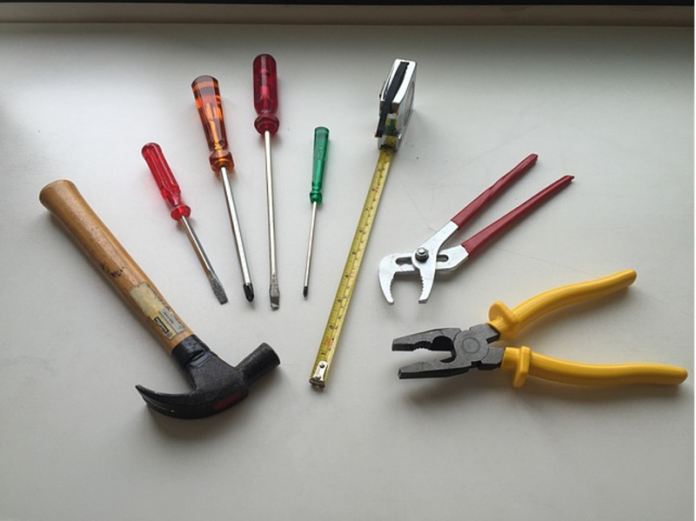 Do-it-yourself work around the home is gratifying, can save an incredible amount of time and cost, and allows a homeowner to put their personal stamp on the property. It's vital to recognize limitations, though, to avoid the possibility of a disastrous result if the challenge extends beyond your knowledge.
Not only is there the potential for extensive damages and costly repairs if you get in over your skill set, but most importantly, your safety could be a concern when you're not versed in handling certain issues.
These can include the existence of lead paint or asbestos or coming upon plumbing or electrical problems, maybe a load-bearing wall that stops you in your tracks.
When you're left feeling uncertain about what you've gotten yourself into, it's wise to stop where you are, start from scratch by establishing an effective, efficient plan, and then move forward by searching for a professional home remodeling contractor who can take over the project.
Consider these suggestions when a home remodel grows out of control and you need to put things into a different perspective.
Do You Recognize When A Home Remodeling Project Needs Help From The Pros
Many homeowners have the best of intentions when starting do-it-yourself tasks around the house. The problem with these efforts is there needs to be more constructive planning ahead of the projects instead of merely diving in head first.
This becomes a safety concern and can lead to disastrous results if the simple tasks turn into a full-fledged remodeling effort. Taking a sledgehammer to a wall without knowing whether it's load bearing can spell significant trouble for the integrity of the home and the safety of those living there.
A homeowner can save the potential for damages and extensive repair costs by recognizing their limitations and what would be better left to a credentialed professional to handle right the first time.
Close friends and neighbors are good resources to offer insight into their home renovation projects and the challenges they endured. After recognizing the reality of home improvement, their experiences can help you decide to pursue the expertise of a home remodeling contractor.
Learn what you should do before committing to a major home renovation at https://www.hgtv.com/design/remodel/interior-remodel/things-to-do-before-major-home-renovation/.
What Should You Look For In A Home Remodeling Contractor
When deciding that you want to remodel your home and that the work is beyond the scope of a do-it-yourself project, it's essential to find a professional that you feel comfortable with, that fits your budget and can provide a quality end result.
When comparing contractors, speaking with roughly three to five different providers is recommended. None of these should attempt to talk you through an estimate over the phone.
You will want to meet them personally, and they should expect to see the house and inspect the area where the work will be done—some things to look for.
Years in the industry / experience will speak for their versatility
It's essential to have a contractor familiar with the type of work that you want to have completed with your property. A professional with years in the industry will have experience in many facets of renovations and remodeling with little that they haven't seen or done.
That means the expert will view your project as a minimal challenge, especially if they stay current in their field.
During a consultation, you can request to see digital images of past and present work, discuss the techniques used, and question what might be used when approaching your project.
This helps you ascertain quality with each consult, consider the budget and a timeline. Go here for guidance on achieving a successful home remodel.
Reputation will precede them
In a local community, a reputation follows you, especially when you're in the contracting business. If you're a quality professional, other contractors in the industry and other industries will know your work and speak about it when asked if they know of you.
Close friends, neighbors, coworkers, and other people in the community will recognize the name because they either had work done by the individual or know someone who did and was satisfied with the quality outcome.
Word-of-mouth is a powerful marketing tool that can work both ways; whether you're good at what you do or leave people dissatisfied, the word will get out and spread.
Someone with a significant following of regular clientele who will stand behind the quality of that person's work has a reputation that precedes them, and that's someone you'll want to work with.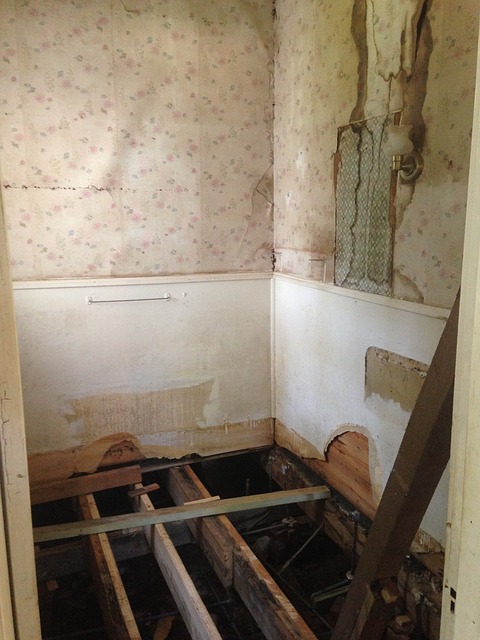 Licensing and insurance are essential when hiring a contractor to work on your home
A home remodeling contractor or any professional contractor working on a private home or commercial business must have a license and insurance, any necessary certificate or credentials, to perform the job.
Each state's requirements are unique to that state, making it necessary to research your location before hiring a professional to work on your home. Insurance is critical in case there's an accident or injury while on the premises or if something were to get damaged.
Find out ahead of time if subcontractors will be used for the project and that each will come credentialed and insured as appropriate.
Final Thought
Performing work around your home is satisfying in many ways; most importantly, it brings your personality into the structure. A priority when doing various tasks and improvements is to know when the project is too advanced for your skillset.
That's primarily a safety concern since accidents, injuries, and illness can occur when working outside your element.
Trained professional home remodeling contractors can recognize threats and hazards readily where you wouldn't and can save you much time, great expense, and the potential for damages to yourself and the structure.
When you find an experienced home remodeling contractor with a solid reputation built from satisfied clientele, you can rest assured you'll receive a quality job with a professional you can rely on now and well into the future.