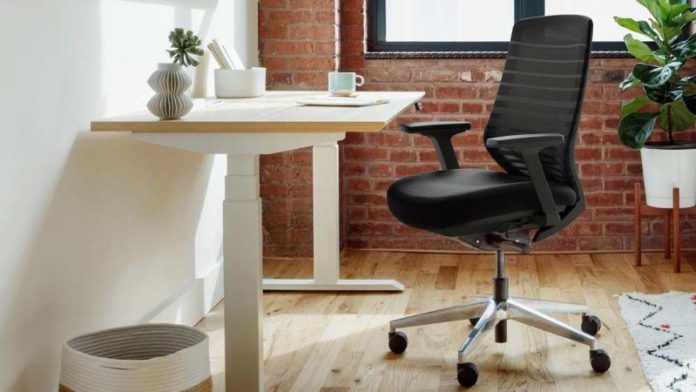 Till now, the office chose a chair where you absolutely had no say. With remote working culture taking precedence over on-site jobs, individuals are handed a task they never saw coming and hence, never thought about it. It is no other than choosing office furniture for home offices or their start-ups.
Now, the question is how to invest in a chair that offers support and comfort while promoting good posture to avoid any potential health issues. Here are the top 10 tips to help you choose the perfect office chair:
Adjustable Height: First and foremost, the office chair's height should be adjustable. Even if it's for a home office where only a single person is going to use this chair, it is still advisable to buy a chair whose height can be adjusted as per the changing requirements. Having said that, the ideal office chair is the one that allows your feet to rest flat on the floor.
Lumbar Support: Another factor that contributes to an ideal chair is support to your lower back. This will help prevent the ever-increasing problems like back and spine related pain that comes from sitting for longer hours in the same position.
Adjustable Armrests: Most office chairs come with armrests but not every chair comes with an adjustable armrest. Make sure to pick a chair with adjustable armrests so that your forearms are supported while using the mouse. This will help in reducing the tension in your neck and shoulders.
Swivel Seat: Choose a chair with a swivel seat up to 360 degrees for easy rotation. A rotating seat allows you to easily reach to different corners of your desk without straining your back or stretching your body.
Upholstery Material: Depending on the comfort and maintenance, carefully choose the chair upholstery. While genuine leather offers luxury, durability, and comfort and can be used in air-conditioned rooms, mesh and fabric are breathable materials that are suitable for warmer environments and offers ventilation to maintain your body temperature.
Comfort: It is always recommended to buy an office chair only after trying. When buying online, make sure there is an easy return policy. In case, the purchased chair doesn't offer maximum comfort, one can always return it and buy a new one. Speaking of maximum comfort, invest in an office chair that features ergonomic design, breathable material and padded silhouette for elevated working experience.
Ergonomically designed: Get a chair that is specifically engineered to provide the highest level of support and flexibility to your body while sitting for longer hours. These chairs reduce the risk of muscle health issues by letting you maintain a good posture.
Mobility: Last but not the least, choose a chair with high quality wheels or casters to be able to move around your workspace easily.
Adjustable Headrest: High back office chair with adjustable headrest adds to your comfort when you need it the most. Designed keeping long working hours in mind, the headrest relaxes the neck and shoulder muscles, while you focus on your tasks at hand.
 Weight bearing capacity – Make sure that the weight bearing capacity of the chosen office chair suits your requirement. Also, check if the product is tested for the committed weight bearing capacity to ensure your safety.
May it be work-from-home or an office set-up, what seating you invest in will make your work life either easy or difficult. The suggestion is to take this decision wisely. Research your options based on your workspace design, workspace area, and material preference and then settle down for a chair that suits your needs the best.