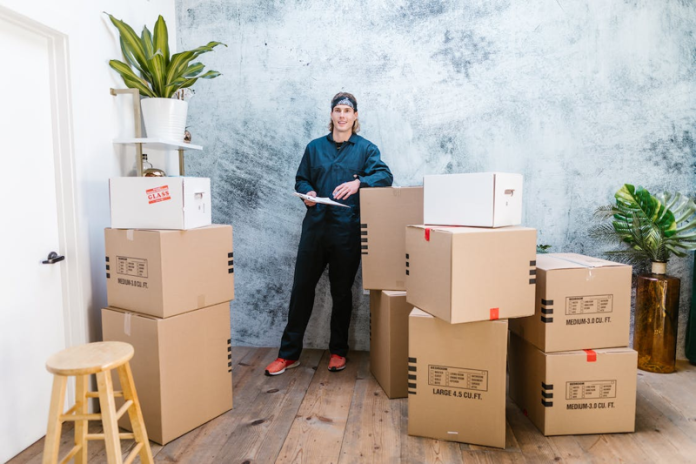 Moving to a new place or relocating your business can be exciting and challenging at the same time. The process of packing your belongings and transporting them to the new location can be overwhelming, which is precisely why you need to hire a professional moving service.
Working with a moving company ensures your move is less stressful. The staff is trained in handling all items, including fragile objects and heavy furniture, and ensures your belongings are safely packed and delivered to the new address. Hiring professionals can also save you time and energy. It can take weeks or even months to do everything on your own.
If you are looking for a suitable moving company to help you relocate, here's how you can narrow down your options to just one:
Do your research online
Access to all the information you need is just one click away. With the help of a thorough online search, you can find relevant information regarding various moving companies operating in your area. Narrow down your search by reviewing customer reviews, company ratings, and service comparisons. Look for signals indicating professionalism, punctuality, communication, and how the service providers value the safety of belongings. This will help you shortlist a few names to move forward with.
ASK FOR RECOMMENDATIONS
Word of mouth is a highly effective and reliable source of information. You can find good and trustworthy options by asking people in your social circle, such as friends, close relatives, or colleagues, who have recently availed the services of a moving company. Companies like Coleman Worldwide Movers are highly trusted among Americans for all sorts of moves nationwide and internationally.
Personal recommendations will not only provide you with a better understanding of the services offered by a moving company, but will also give you a list of movers to avoid.
Get multiple quotes
A moving budget can involve several costs, including the distance, how much stuff you have, and any other services you might purchase from the service provider. Hence, settling for the first off you receive is never a good idea when booking a moving company. Instead, contact several moving companies to get comprehensive quotes. Make sure the estimates are provided in writing and include all relevant charges.
Comparing multiple quotes will enable you to identify moving companies that fit within your budget.
Get an in-person estimate
An in-person estimate involves a representative from the moving company visiting your site to assess all your belongings. Since some items may be heavier than they look, physical inspection will help the movers determine the actual scale of your belongings and how to transport them.
Avoid companies that provide quotes over the phone without assessing your belongings properly. Such quotes are based on general assumptions and can lead to inaccurate estimates and unpleasant surprises when the movers actually show up.
Check for licensing and insurance
Licensed movers are reliable and they are more likely to provide you with quality service. Insurance coverage holds the company accountable if your stuff gets stolen, lost, or damaged during transit. Knowing that your belongings are in safe hands gives you some peace of mind.
Therefore, always ensure the moving company you choose is licensed and provides insurance. You can request the company to share its license number and verify the information online. During the screening, ask them if they provide insurance coverage and only hire them if they do.
Check the services the company offers
Professional movers often offer various services to accommodate different types of moves. Some companies offer comprehensive services that include everything from packing to setting up stuff on the new site, while some companies only provide basic service that focuses mainly on transporting your belongings from point A to point B. Similarly, not every company will facilitate long-distance moves in case you're relocating across state lines. Therefore, it is crucial to analyze your needs and choose the company that best meets them.
Read the contract carefully
The moving company will give you a bill of lading; this is a legal contract between you and the mover and usually covers the terms and conditions of the agreement. Before signing on the dotted line, read the contract carefully. Thoroughly go through the terms and conditions, pricing details, and any additional fees that might apply. Look for hidden clauses the moving consultant did not state in your initial meeting. The agreement must include the following:
Name and contact details of the moving company
Acceptable payment options
The total amount that has to be paid
Terms and conditions of the contract
Moreover, keep a copy of the agreement with you until the job is done and all your belongings are safely delivered to the new destination.
Avoid paying large deposits
Never trust movers that ask for large upfront deposits; heft upfront cash payments are usually a big red flag. Companies that ask for large deposits might not provide you with quality services. Once they have your money, they may not be motivated enough to do their work efficiently.
Moreover, unforeseen events might arise in the future that may lead to changes in your moving plan. If you've paid a huge deposit, you might face a hard time getting a refund. Only select a service provider that requests full payment after completing their job and is transparent with their business dealings.
Conclusion
Hiring professional movers can save you time and energy. Although it may feel like finding a needle in a haystack, if you do your homework thoroughly, you'll be able to find the right movers in no time. Follow the tips in this article and you'll be on the road soon.