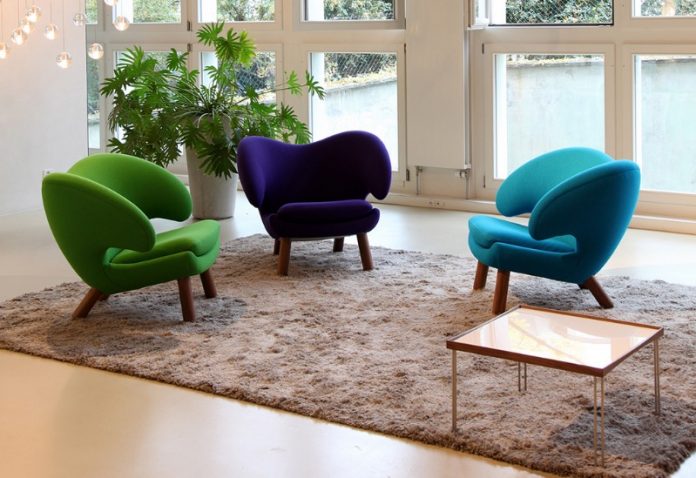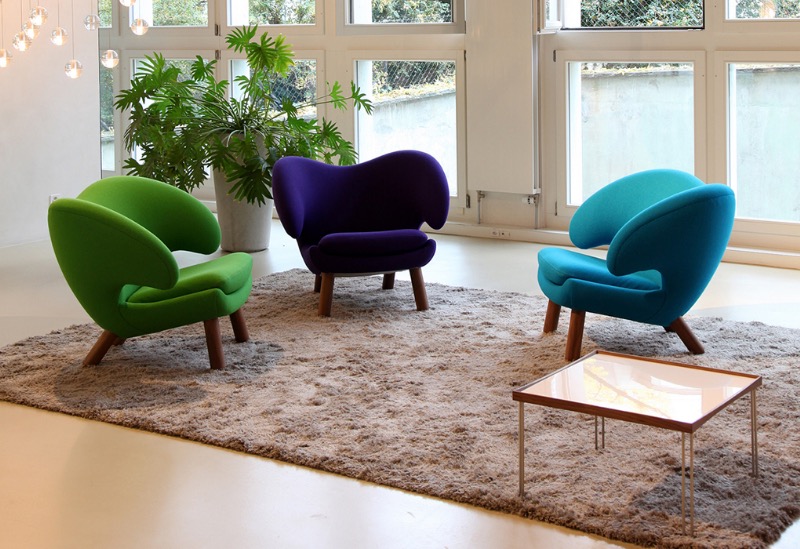 The layout of your interior design is the most important thing when it comes to furniture. Professional designers and homeowners with a  keen eye can gauge the effect a certain piece of furniture may have on the overall ambiance of a space with ease, but most fail to do so without some help. The Pelican chair has a very unique aesthetic that doesn't suit many mainstream layout styles, so here are 5 ways you can arrange it in a visually appealing format:
Pair accents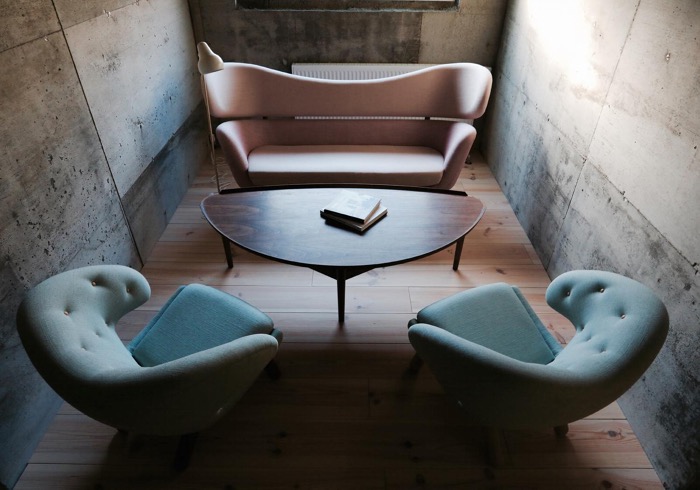 This kind of a layout is usually used when you've got a couch on one side, the coffee table in the middle, and two accent chairs on the other side. The Pelican chairs can add an interesting contrast to any kind of a couch that you choose. You can even cherry pick their upholstery to complement whatever backdrop you've decided on. This layout is very effective in large spaces, and has the ability to make a space feel wholesome and attractive.
Sidelined by the wall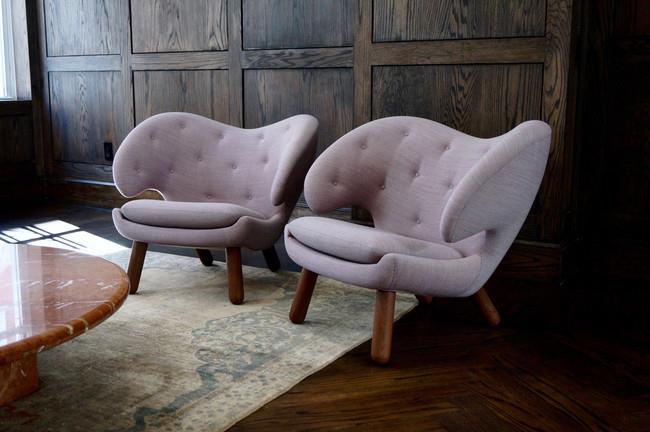 When you've got some extra space in your rooms that feels really empty, you can fill it up by placing a pair of Pelican chairs there. The great part is that this layout hack can work in any part of the home – be it a living room, a parlor, a bedroom, or even a dining room. The upholstery can be chosen to contrast with the backdrop, and you can even place a set of nesting tables on the middle to make the arrangement feel more holistic.
Cluster of three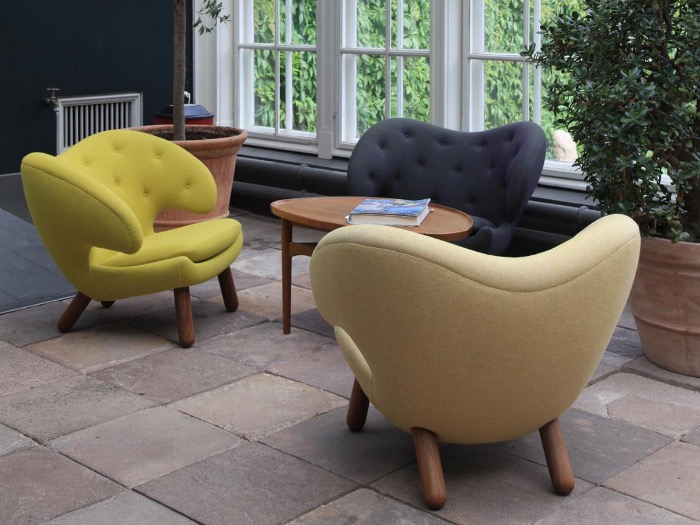 This type of a layout is recommended for patios, courtyards, and other such spaces around the house. Since the Pelican chair is big in size, arranging a cluster of three around a table takes up a lot of space. It won't really work in small spaces, so make sure you have an abundance of circulation space whenever you attempt this. You can even add more visual contrast to the setting by choosing different colors for every chair's upholstery.
Using several instead of a typical sofa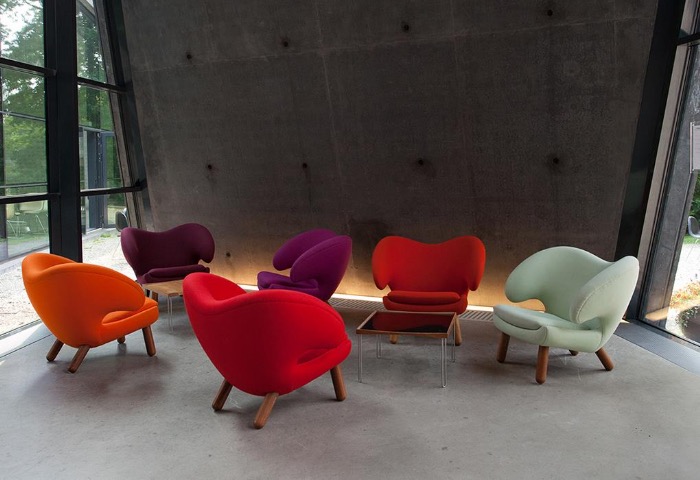 If your tastes run the gamut of eclectic and you don't really want a typical couch to be the focal point of your living rooms, then you can shake things up by using several Pelican chairs in its stead. This is an extremely unique layout arrangement, and can only be applied in rooms that are extremely spacious. You can make the whole thing even more interesting by choosing mismatched upholsteries for each chair.
Face-to-face arrangement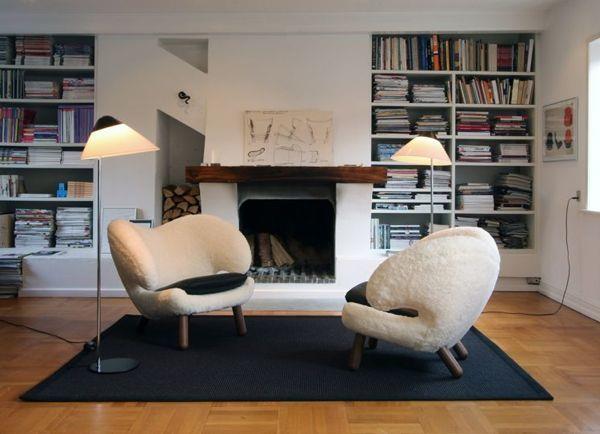 The face-to-face layout is for spaces that require minimal seating area. You cannot set it up in a living room where you'll be entertaining people and family often. You can, however, set it up in a home office or a studio or even a secret alcove where it'll just be a limited amount of people. It's a really great way to make your spaces feel wholesome and well lived-in.
The Pelican chair has an extremely unique outlook, so you need to be quite cognizant of that feature while using it in any layout. We hope these layout ideas give you a better hang of how to start!