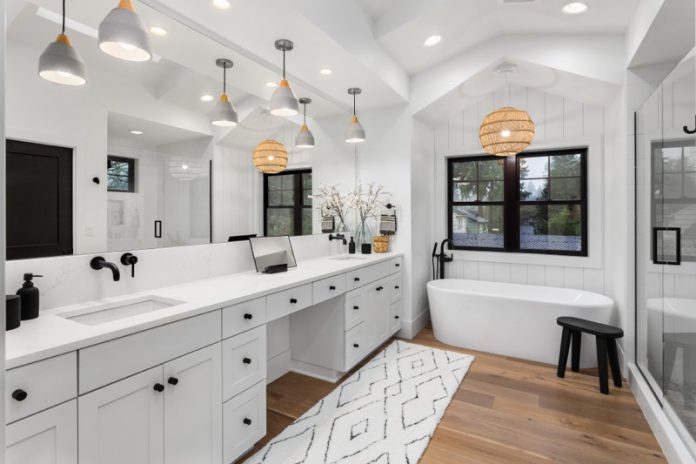 The bathroom is one of the most expensive sections to design in a house, but with a little knowledge of the best style ideas, creating and decorating a luxurious bathroom won't cost you that much. Contrary to popular opinion, you don't need to replace everything in your bathroom for it to look luxurious. By discovering ways to use typical accessories and the right mix of colors, you can make your bathroom look gorgeous on a lower budget.
Creating a luxury and relaxing bathroom is beneficial to both your physical and mental well-being, meaning you shouldn't take it for granted. If you're looking for luxury bathroom ideas, you've come to the right post. In this post, you'll learn the gorgeous modern bathroom designs that are cheap and easy to emulate.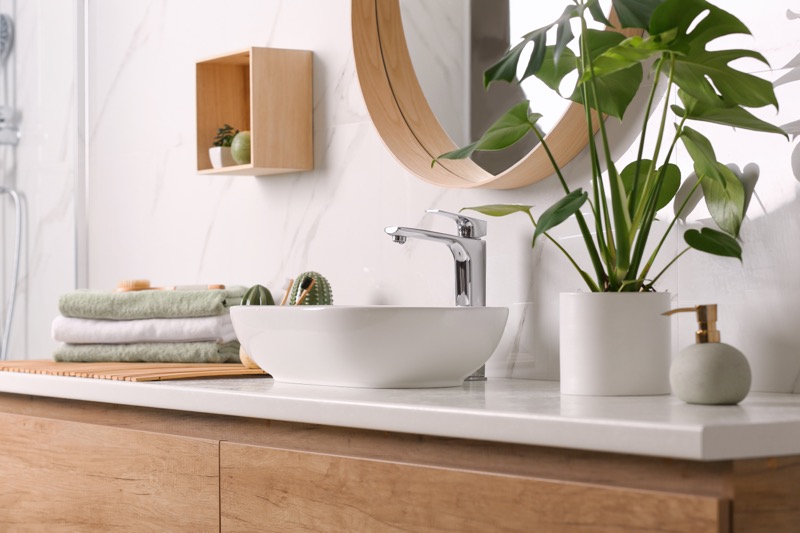 1. Upgrade Your Shower Head
A regular shower head can make your bathroom look ordinary. You need to get an innovative and outstanding showerhead for a touch of luxury. Different improved shower head designs are available, including snaking double-ended faucets, amphibian showerheads, musical showerheads, multi-compartmental showers, waterfall showerheads, head and shoulder showers, and flipping showers, among others. You can visit Savoy Living and other online or local stores to look for a showerhead that can make your bathroom look luxurious.
2. Install Printed Wallpaper Designs In Your Bathroom
Bathroom wallpaper may not seem like a luxury scheme, but it gives a fantastic and long-lasting look if installed correctly. Whether you want to wallpaper the entire or part of your bathroom, choose a colorful accent that fits your bathroom. However, avoid high-moisture areas where the wallpaper can be ruined by water, including areas around the washbasin, bathtubs, faucets, and shower fixtures.
Bathroom wallpapers are coated with vinyl and are designed to be used in the bathroom, meaning odd splashes here and there can't ruin them.
3. Upgrade Your Lighting
If you want your bathroom to look spacious, don't settle for the typical lighting above the vanity. Install extra lights based on your bathroom's structure, like around the mirrors for proper visuals, or hang a fun chandelier above your bathtub for visual interests. Your bathroom should have both bright and dimmer bulbs. Bright bulbs are for careful observations, while dim lights enhance a calming and romantic feeling. If you prefer pot lights, place them above your shower, bathtub, or vanity to avoid interfering with your decor.
4. Buy Quality Towels
There's no point in a luxury bathroom if you're using poor quality or thin, scratchy towels. Luxury bathrooms need high-quality cotton towels that are plush, fluffy, soft, and oversized. Choose towels that are heavyweight because they absorb water well. Also, opt for cotton towels because they're softer, absorbent, and durable.
5. Tile Your Floor And Walls
Tiles are great for adding beauty and texture to your bathroom. Tiles offer various options in their color, size, shape, finish, and installation patterns to ensure your bathroom is attractive. Consider tiling both your bathroom floor and walls for a more stunning effect, glossy light reflection, and ease of cleaning. Tiles are preferred because of their affordability, ease in installation, and can last for years with almost no maintenance except the regular cleaning.
For easy wall tile installation, use large tile formats to minimize grout lines which often collect dirt. Also, choose tile colors that won't show dirt but are compatible with the basic decor of your bathroom and house.
6. Use Scents In Your Bathroom
Many spas use scents in their bathroom to make the entire bathroom smell fantastic and evoke different feelings in users. You may want to place scented soaps and scented candles throughout the bathroom for a luxurious touch in your bathroom. Nicely smelling bathrooms boost your mood every time you're taking a shower. Choose different scents that you like and which evoke good feelings you want in your luxurious bathroom.
You may also use essential oils in your shampoo or your bathtub water. Essential oils smell not only good but also have therapeutic features. For instance, lavender oil is good for relaxation, while rosemary helps with hair growth.
7. Create An Exceptional Vanity Design
A bathroom vanity is a combination of a sink and a storage structure around it. In addition to storage, it hides exposed plumbing equipment to ensure your bathroom looks neat. Customize the vanity according to the properties of your bathroom. You can adopt different kinds of vanities, including a rustic modern bathroom, master bathroom vanity, wooden bathroom vanity, or contemporary bathroom vanity.
The Bottom Line
You don't have to break your bank to create a luxury spa feel in your bathroom. Simple adjustments and upgrades discussed above can make a huge difference in your bathroom decor. You just have to be creative and unique to create a perfect luxury bathroom.