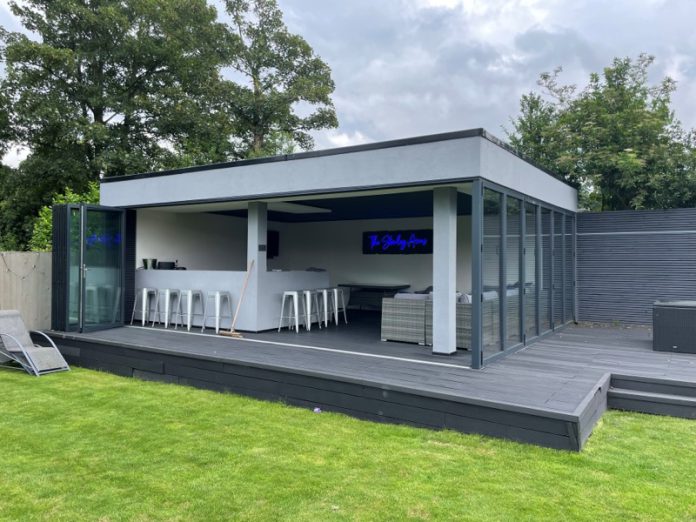 Bifold doors are a fantastic addition to any home, offering a seamless connection between indoor and outdoor spaces while adding a touch of elegance. Whether you're looking to enhance the aesthetics of your interior or create a stunning entrance to your patio, bifold doors are the perfect solution.
In this blog, we'll explore the benefits of bifold doors in further detail and discuss how they can increase the value of your property.
Benefits of Bifold Doors
Bifold doors open up an entire wall to allow for an abundance of natural light, creating a bright and inviting atmosphere. This not only reduces the need for artificial lighting but also provides a sense of spaciousness, which is ideal for smaller spaces.
Additionally, bifold doors are incredibly versatile. They can be customised to fit any space and can be installed in various configurations, such as folding inwards or outwards, depending on your preference. This flexibility enables you to maximise the functionality of your living areas, whether you want to create a seamless transition between your indoor and outdoor spaces or divide large rooms into smaller spaces.
Factors to Consider When Choosing Bifold Doors
Selecting the right bifold doors for your home can be a daunting task, but considering a few key factors can help you make an informed decision. Here are some important aspects to consider.
Size and Configuration
Measure the available space accurately to determine the size and configuration of the bifold doors you need. Consider the number of panels you want and whether you want them to fold inwards or outwards.
Material
Choose a material that suits your aesthetic preferences, maintenance requirements, and budget. Aluminum bifolds are the most common choice. UK Doors Online manufacture and supply quality aluminium bifold doors with market-leading sash sizes of up to 1200mm wide and 3000mm tall, crafted to your requirements.
Security
Ensure that the bifold doors you choose have robust locking mechanisms and meet the necessary safety standards. Look for doors with multi-point locking systems and toughened or laminated glass for enhanced security.
Maintenance Tips for Bifold Doors
To keep your bifold doors looking and functioning their best, regular maintenance is essential. Here are some tips to help you maintain your bifold doors.
Clean Regularly: Dust and debris can accumulate in the tracks and hinges. Clean these regularly using a soft brush or cloth to ensure smooth operation.
Check for Any Damage: Periodically check the hinges, screws, and other hardware to ensure they are secure. Be sure to address any problems promptly to avoid further damage.
Embracing the Versatility of Bifold Doors
Bifold doors are more than just a functional addition to your home; they are a statement of style and elegance. With their ability to seamlessly connect indoor and outdoor spaces, bifold doors create a sense of openness and bring an abundance of natural light into your home.
By considering factors such as size, configuration, material, and security, you can choose the perfect bifold doors for your home.
So, open up to a world of style and functionality with bifold doors and transform your living spaces into something truly extraordinary today!