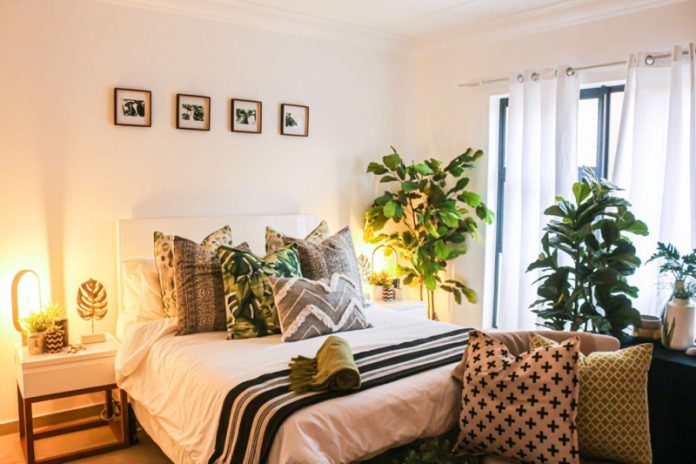 People who are purchasing organic products tend to believe that it is beneficial for themselves and the environment, yet buying such items can be expensive.
Organic home goods are materials free from toxic chemicals that are healthier for both the environment and occupants of a home, including furniture, lighting fixtures and decorative accents.
These modern decors often feature clean lines with neutral colors and textures such as baskets, caned furniture pieces, rattan pieces and tweed fabrics woven throughout for added texture.
When shopping for organic home goods, shopper should seek items made of eco-friendly or sustainable materials. This could include untreated woods and recycled metals with GOTS or Oeko-Tex certification. You can click the link: https://global-standard.org/ to learn more about GOTS.
Retailers that prioritize sustainability and social responsibility may even have what you're searching for!
Duvet Covers
A duvet cover is an attractive, yet practical protective shell designed to keep your duvet safe and sound from dust, dirt, and tears. Similar to a large pillowcase with snaps, ties or buttons to secure its position within it, duvet covers provide the ultimate in cozy protection.
It is designed to slip over a duvet insert and add style and protection from dust mites and other allergens while hiding any spills or stains that occur while sleeping on it. They're easy to keep clean while offering you an option to switch up the look of your bedding without purchasing new comforters or other bedding options.
Traditional duvets are comprised of plush top layers wrapped in protective shells. Today, organic cotton duvet covers can also be filled with various materials including wool. Each filling type has its own effects on feel and warmth. For instance, if you tend to get cold easily opt for warmer fill ratings while when sharing a bed opt for lighter weight fills to prevent overheating issues for all involved.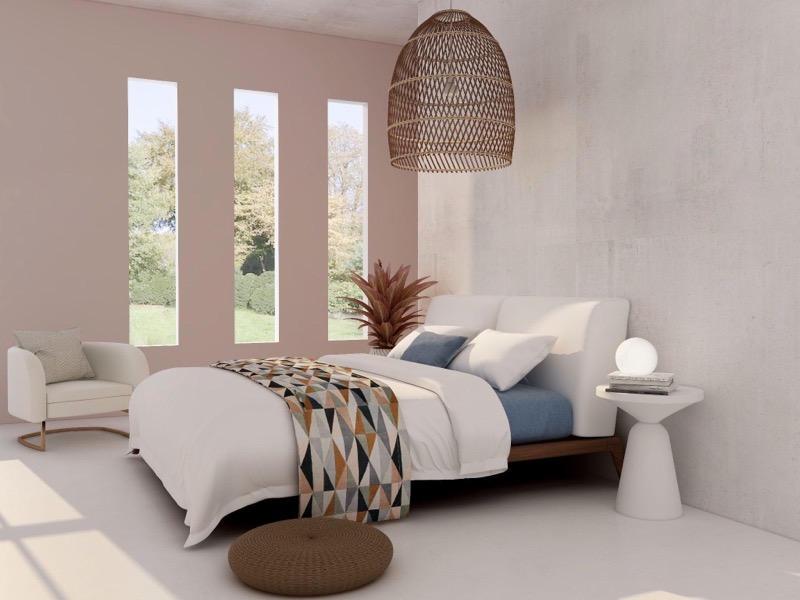 Pillowcases
An effective night of restful slumber requires more than just an ideal mattress and duvet; you also need the appropriate pillowcases.
From organic cotton pillowcases to linen ones, choosing eco-friendly ones will guarantee soft yet healthy peaceful nights of restful slumber. They're made from renewable resources that quickly replenish themselves without negatively affecting global climate change or water quality, and often come GOTS certified so as to meet strict environmental, chemical and social responsibility standards.
Organic pillowcases are an ideal choice for health-minded shoppers concerned with how chemicals used in conventional farming could impact their wellbeing, such as those with sensitive skin or allergies.
Made of renewable organic fibers, they have not been exposed to synthetic fertilizers, prohibited pesticides, sewage sludge or genetically modified organisms (GMOs). Furthermore, organic crops don't undergo herbicide treatments that cause soil erosion and water contamination.
Duvet Inserts
A duvet insert is a lightweight alternative to comforters that is often filled with various materials for warmth and softness, with their outer shells featuring duvet-friendly corner loops to secure them to duvet covers, as well as possibly having a tufted or pinched pleated design.
If you want to switch up your bed linens without buying all new sets, try getting a duvet insert and matching pillow shams in a different color or pattern!
As when shopping for sheets and pillowcases, fabric is essential when shopping for duvet inserts. Cotton or another natural textile should feel soft against your skin while filling material should either be down (from geese and ducks' undercoat) or an ethical alternative like polyester and bamboo viscose.
Quality duvet inserts vary, so it's important to pay close attention to their shell material and care instructions. Some are washer-friendly while others require professional dry cleaning; take into account how often you will wash it. Laundry-friendly options may be the most suitable choice for you. You can visit this site for tips on cleaning dry-clean only items safely at home.
Finally, consider your sleeping temperature preferences: thick duvets will keep you toasty warm while lightweight options can keep sleeping cool.
Bedspreads
Organic cotton bedspreads come in many styles to fit into any decor style imaginable, from solid shades like white or grey, which work with any color scheme, to intricate embroidery that adds subtle elegance. Many of these bedding materials meet stringent international organic standards – giving you peace of mind knowing your new sheet set or bedspread is free from harmful toxins!
Organic bedding is more affordable than you may realize when shopping smart. Many major organic vendors provide coupons which can be found online, in newspapers and local circulars; combined with discounts you may qualify for, these coupons may further lower your bill for shopping.
When looking for organic cotton sheets, be sure to look for the GOTS (Global Organic Textile Standard) certification label. This signifies that they were produced using sustainable practices under ethical conditions. In addition, look for earth-friendly fabrics like bamboo lyocell that have been spun in Fair Trade facilities.
Bedspreads are an excellent way to add warmth and texture to any room, while also being used as an opportunity for experimentation with colors and patterns. Most organic bedspreads are constructed from natural fibers like cotton, hemp or linen – look for one made with cotton grown without synthetic fertilizers or pesticides which will reduce your environmental footprint.
Organic Weighted Blankets
When purchasing a weighted blanket, it's essential that it uses organic and sustainable textiles.
Certified organic cotton or OEKO-TEX wool are among the safest choices; alternatively you could try natural materials like sand or glass beads instead of polycarbonate pellets which may pose potential choking hazards for children under 5. Additionally, consider switching over to non-toxic glass beads or sand as safer, more environmentally-friendly options.
An organic weighted blanket can help you get a great night's rest. It can reduce anxiety and stress levels, lower cortisol levels and raise serotonin and melatonin levels to promote restful slumber. Weighted blankets can also be an excellent solution for kids suffering from sensory disorders as they provide instant relaxation and peaceful restful slumber.
Organic weighted blanket kits allow you to assemble them yourself at home, saving both money and materials by doing it yourself. However, if that doesn't appeal to you, retailers also sell these products.