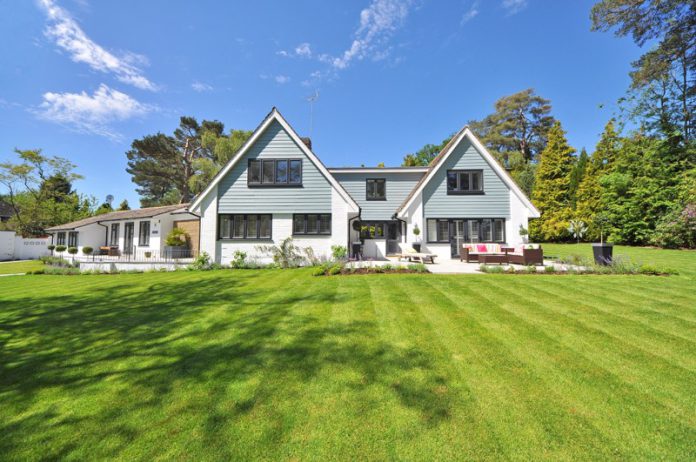 So you're thinking of selling your Milwaukee home. You've lived there for years, raised a family, accumulated countless memories within those walls. The thought of moving out and leaving it all behind feels bittersweet. Still, the time has come for a change of scenery. The question is, how do you get the best deal and make this transition as smooth as possible?
Believe it or not, selling for cash instead of listing with a realtor may be the answer. Sure, realtors have their place, but selling for cash offers some surprisingly attractive benefits you may not have considered. No bartering with buyers over the price or terms, no paying hefty commission fees, and best of all, a fast closing so you can move on to your new adventure. Intrigued? Read on to discover four reasons why selling your Milwaukee home for cash, through Fair Deal Home Buyers, is the smart and simple solution you've been looking for. Life's too short to get stuck in the past – it's time to move on to bigger and better things!
What Does It Mean to Sell Your Milwaukee Home for Cash?
Selling your Milwaukee home for cash means you'll sell it directly to a buyer, rather than listing it on the open market. A cash buyer, like a real estate investor, will purchase the property with cash instead of getting a mortgage.
Why Sell for Cash?
There are several benefits to selling your Milwaukee home for cash:
Speed and convenience. The sale can close in as little as a week since there's no bank involved. No more waiting 6-8 weeks for mortgage approval and paperwork processing.
Avoid fees and hassles. You'll avoid paying realtor commissions and won't have to do repairs and upgrades to impress buyers.
Get a fair offer. Cash buyers evaluate the property's condition and make offers based on its actual current value. You're more likely to get what your home is really worth.
What Are the Downsides?
Of course, selling for cash isn't for everyone. Some potential downsides to consider:
You may get a lower offer. Cash offers tend to be at the lower end of a property's value range since the buyer is taking on more risk. However, in a slow housing market, a cash offer could be your best option.
You lose the chance of a bidding war. When you list on the open market, multiple buyers may compete and bid up the price. With a cash sale, you get one offer – take it or leave it.
Fewer protections. Private cash sales aren't subject to the same disclosures and inspections as traditional sales. Make sure you understand all terms and conditions before signing a contract.
If you want a quick, hassle-free sale of your Milwaukee home, selling for cash is worth considering. But go in with realistic expectations about the offer price and make sure to do your due diligence to find an ethical and reputable cash buyer. The rewards of speed and convenience come with some risks, so weigh your options carefully based on your own priorities and needs.
Avoid Costly Repairs and Upgrades
Selling your Milwaukee home for cash means avoiding costly repairs and upgrades just to please potential buyers.
No more money pits
Why sink thousands of dollars into a new roof or furnace when the house won't even belong to you anymore? With a cash sale, you can sell as-is, without wasting time or money on improvements. The buyer will likely negotiate the price down a bit, but you'll still walk away with more money in your pocket.
A faster closing
Since the buyer is paying in cash, there's no waiting for bank approvals or financing. The entire process can close in just a few weeks instead of months. For those in a hurry to move, this speed and certainty is invaluable.
No more haggling over the inspection
In a traditional sale, the inspection often reveals expensive issues you have to repair to satisfy the buyer. But with an all-cash deal, the buyer purchases the home defects and all. No more tense negotiations or eleventh-hour demands – the price you agree on upfront is the price you'll get.
Avoid the bank and still get a good price
Some think all-cash deals mean accepting a much lower offer, but that's not always the case. While you may get slightly under market value, cash buyers are often willing to pay a premium for a faster, simpler transaction with fewer risks. And when you consider the money saved by avoiding upgrades, inspections, and closing delays, a cash sale could put more profit in your pocket, even at a lower price.
For many Milwaukee homeowners, an all-cash deal is the fastest, simplest, and least stressful way to sell a house. And not having to dump money into a place you're leaving anyway? Priceless.
Skip the Hassles of Open Houses and Showings
Skipping the hassle of showings and open houses is one of the biggest benefits of selling your Milwaukee home for cash.
Avoid Strangers Trolling Through Your Home
Selling the traditional way means letting strangers poke through your closets, rummage through your cabinets, and traipse up and down your stairs during showings and open houses. Do you really want random people invading your space and judging how you live? Selling for cash allows you to avoid this invasion of privacy altogether.
Save Time
Showings and open houses require a major time commitment to prepare, leave for each one, then clean up after. You have to keep your home in perfect, show-ready condition at all times on the off chance that a buyer wants to view it. Selling for cash cuts out all this wasted time and effort. No more mad dashes to do dishes or make beds – your time is freed up to focus on your move or next steps.
Avoid Negotiations and Lowball Offers
Haggling with buyers over offers and counteroffers can be frustrating, stressful, and time-consuming. And there's always a chance a buyer will come in with a lowball offer far below your asking price. When you sell your Milwaukee home for cash, there's no back-and-forth negotiation. The company will make you a fair, honest offer based on the current market value. Take it or leave it – the choice is yours.
Close Quickly
The traditional sale process can drag on for months as buyers get pre-approved for mortgages, schedule inspections, and iron out details with their agents. Selling for cash provides a fast, efficient closing in a matter of days or weeks instead of months. The quicker closing means you get your money fast and can move on to the next chapter.
In the end, selling your Milwaukee home the traditional way comes with many annoyances and inconveniences. Make your life easier – sell for cash and avoid the hassles of open houses and showings. The convenience and speed of a cash sale is worth it!
Sell as-Is Regardless of Condition or Occupancy
Selling your Milwaukee home "as-is" means you can sell it in its current condition, without making any repairs or upgrades. This allows you to avoid the hassle and expense of fixing up the place before listing it. When you go this route, you'll be able to close quickly since the buyers know exactly what they're getting and there won't be any surprises uncovered during an inspection.
Fewer Headaches
Selling as-is saves you from so many headaches. You won't have to deal with contractors, get permits, pick out materials, or live in a construction zone. No more worrying about leaky roofs, faulty wiring, or plumbing issues. Once you accept an offer, you can move on to the next chapter without looking back.
Quick Closing
Since the buyers know the home's condition upfront, the closing process moves much faster. There's no waiting for inspection results or negotiating over what repairs need to be made. The contract can be written to close in just a couple of weeks in many cases. For those in a hurry to sell, this speed can be a lifesaver.
Buyers Expect a Deal
While you may not get top dollar selling as-is, you will likely find buyers who are willing to take on the home renovation project themselves in exchange for a good deal. Investors in particular are often looking for properties they can purchase below market value, then rehab and resell at a profit or rent out. If priced attractively, your as-is home could be just the opportunity they've been searching for.
Selling your home as-is in Milwaukee definitely has some perks, especially if your goal is to sell quickly and with minimal hassle. The key is finding the right buyer, usually an investor, who understands the home's condition but sees its long-term potential. While you may have to lower your asking price to accommodate its flaws, you'll gain the freedom to move on unencumbered to your next adventure.
Close Quickly and on Your Schedule
Selling your house for cash in Milwaukee has some appealing benefits over a traditional sale. Closing quickly on your own timeline is a big one.
Close Quickly and on Your Schedule
When you sell your house for cash, you don't have to worry about a long, drawn out sales process. There's no waiting for buyers to get approved for a mortgage, no waiting for inspections or appraisals. The entire transaction can close in as little as 7-14 days. This speed and flexibility allows you to close on your own schedule.
If you need to move quickly for a new job or family emergency, a fast cash sale will allow you to do so. You won't be at the mercy of a buyer's mortgage company or feel pressure to accept the first offer that comes in. You can take the time you need to find the right cash buyer and the right offer for your home.
Once you accept an offer, the closing process moves very quickly. There's no financing approval needed, so you can proceed straight to signing official documents with the title company or attorney and get paid. The cash from the sale is transferred immediately, so you'll have funds available right away for your next move.
The speed and control of the process that comes with selling for cash provides a lot of flexibility and peace of mind. You can close confidently knowing there won't be any last minute surprises or delays from a traditional buyer. If timing is important, a fast cash sale may be your best option to sell your Milwaukee home on your own terms.
No Realtor Commissions or Closing Costs
When you sell your Milwaukee home for cash, you'll avoid paying hefty realtor commissions and closing costs. On average, real estate agents charge a commission of 5-6% of the sale price which can amount to tens of thousands of dollars. Closing costs typically add another 2-5% in fees. By selling to a cash buyer, you keep all of that money in your own pocket.
No More Haggling Over Price
Cash buyers will make you a fair offer for your property based on its market value. You won't have to deal with the back-and-forth negotiations of a traditional sale or the frustration of buyers trying to get the lowest price possible. The cash offer you receive will likely be reasonably close to your asking price. Just make sure any offer accounts for needed repairs or renovations to determine a fair price.
Fast, Flexible Closing
Want to close on the sale within days or weeks instead of months? Selling for cash allows you to move at your own pace and schedule the closing to suit your needs. There are no lenders, appraisals or inspections to slow the process down. As soon as you accept an offer, you can start packing! The flexibility and speed of a cash sale is ideal if you need to sell in a hurry due to a job relocation, downsizing or other life changes.
Avoid Buyer Financing Fallouts
When you sell traditionally, there's always a chance the buyer's financing may fall through, even after you've accepted their offer. Lenders can deny mortgages at the last minute, leaving you back at square one. With an all-cash buyer, there is no financing to worry about. Once you shake hands on the deal, you have the confidence and security that the sale will go through as planned without issues.
In summary, selling your Milwaukee home directly to a cash buyer eliminates the hassles and uncertainties that often come with a traditional sale. You'll get a fair offer, flexible terms, a quick closing and peace of mind—all while keeping thousands of dollars in your pocket that would otherwise go to real estate commissions and fees. For many homeowners, that's an offer too good to refuse!
An Ethical and Convenient Home Buying Solution
Selling your home for cash in Milwaukee has some surprising benefits over a traditional sale. Cash home buyers, known as "we buy houses" companies, aim to make the process as straightforward as possible.
An Ethical and Convenient Solution
These professional home buying companies provide a convenient and ethical solution to sell your Milwaukee home. They buy properties in any condition and at fair market prices so you can avoid the hassles of repairs, open houses, and long closing times. The entire process typically only takes a week or two from start to finish.
Rather than waiting months for a traditional sale, cash home buyers will evaluate your home, determine an offer, and close quickly. They pay in cash at closing so you get your money right away. No more worrying if the buyer's financing will fall through! These companies have the capital on hand to buy your home outright.
Selling to a cash buyer also avoids many of the fees associated with a traditional sale like commissions, closing costs, and concessions. Without these additional costs, you'll walk away with a higher net amount in your pocket. For many Milwaukee homeowners, this can mean tens of thousands of dollars of savings.
Finally, cash home buyers make the process much simpler by handling all the paperwork and logistics of the sale for you. No more dealing with stacks of legal documents, chaining titles, inspections, or negotiating with difficult buyers. They aim to make it as easy as possible for you to sell your Milwaukee home on your own timeline.
In summary, selling to a professional cash home buying company in Milwaukee lets you sell quickly, avoid hassles and fees, and get a fair cash offer for your home. It provides an ethical, convenient solution when you need to sell your home fast.
How to Find the Best Milwaukee Home Buying Company
Finding the right home buying company in Milwaukee can take time and research. Here are some tips to help you locate the best cash home buyers:
Check Online Reviews
Search for "Milwaukee home buying companies" and read through reviews on sites like Google, Yelp, and the Better Business Bureau. Look for companies with mostly positive reviews mentioning fair offers, quick closings, and good customer service. Beware of too-good-to-be-true promises.
Get Multiple Offers
Don't go with the first offer. Contact several of the top-rated companies from your search and ask them to view your property and provide a bid. Comparing multiple offers is the best way to determine the highest, fairest price. Make sure all offers are in writing before moving forward.
Consider Both Cash and Conventional Buyers
While cash buyers can close quickly, conventional buyers may provide a higher offer since they can obtain a mortgage. Weigh the pros and cons of speed versus maximum price. You could start with cash offers to establish a baseline, then list with an agent if you're willing to wait for potentially more money.
Negotiate the Best Deal
Whether working with cash or conventional buyers, don't be afraid to negotiate to get the optimal price and terms. You may be able to increase the offer by providing records of recent renovations or upgrades. Be willing to compromise—the buyer may counter with a lower price but agree to a faster closing or pay some of your closing costs. Get the help of a real estate attorney to evaluate the final offer before signing a contract.
Ask About Fees and Closing Timelines
Make sure you understand all fees, costs, and the estimated closing timeline before finalizing an offer. Reputable Milwaukee home buying companies will be very transparent about their process and fees. Average closing times for cash offers are 3 to 6 weeks. Anything much shorter could indicate the company is cutting corners. Don't get pressured into an unusually speedy sale.
With some patience and the right questions, you can find an ethical Milwaukee home buying company that will treat you and your property with fairness and respect. Focus on getting the best overall deal for your needs, not just the highest offer. Good luck!
Selling Your Milwaukee Home for Cash FAQ
Selling your home is a big decision, and selling for cash in Milwaukee has some advantages worth considering. Here are some of the most frequently asked questions about cash home sales.
Will I get a fair offer?
Cash buyers need to buy at a discount, but many make reasonable offers based on the current market value and condition of your home. Get estimates from multiple buyers and compare to recent comparable sales in your neighborhood to determine a fair price range. Look for buyers offering within 70-80% of asking price.
How fast can I get an offer?
Cash buyers can often provide an offer within a day or two of viewing your home. Because they don't have to secure financing, the process moves much faster. If speed and convenience are priorities, an all-cash offer may appeal to you.
Will I have to make any repairs?
Since cash buyers purchase homes "as-is," you typically won't have to make any repairs or improvements before selling. This can save you a lot of time, money, and hassle. The buyer will evaluate the property and price their offer accordingly based on the current condition.
When can I get paid and move out?
With a cash sale, you can receive payment in full at closing and move out right away. There's no waiting period for the buyer to take over payments or occupancy. Closing often takes place within 2 to 4 weeks from acceptance of an offer. This fast turnaround allows you to quickly move on to your next home or new adventure!
Will I have to pay any commissions?
When you sell your home for cash, you can avoid paying real estate agent commissions, typically 5-6% of the sale price. This can amount to thousands of dollars in savings for most sellers. While you'll still have standard closing costs, the total fees may be lower without agent commissions.
Selling your Milwaukee home for cash certainly has its advantages. If speed, convenience, and lower costs are priorities for you, exploring cash offers could lead to a faster, simpler sale with more money in your pocket at closing.
Conclusion
So there you have it, a handful of compelling reasons why selling your Milwaukee home for cash makes a lot of sense. While the traditional route of listing with an agent and waiting for the best offer may seem familiar, the cash offer alternative provides speed, certainty, and convenience you just can't beat. Why keep paying the bills and dealing with the hassles of ownership when you can walk away with cash in hand to fund your next chapter? Whether you're relocating for a new job, downsizing in retirement, or just looking to simplify your life, a cash sale is the fast track to freedom from your current place. When you weigh all the benefits, selling for cash is really a no-brainer. The cash is out there waiting for you – why not take it? This could be the easiest, least stressful move you ever make. Go for it!