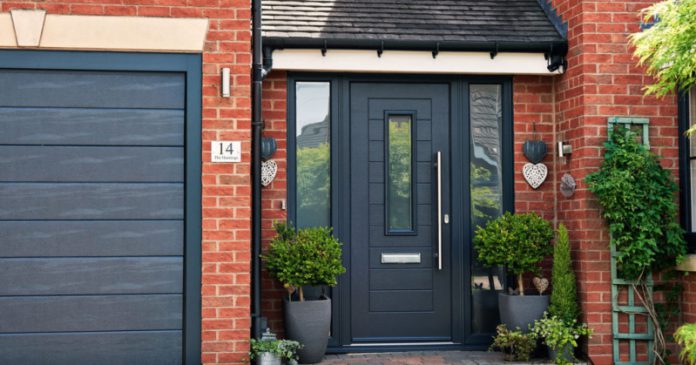 When it comes to choosing the right door for your home, it's important to consider various factors such as durability, security, maintenance, longevity, and affordability.
In recent years, two types of doors have gained popularity in the market: uPVC doors and composite doors. This blog will explore the key differences between these two options to help you make an informed decision for your home.
What Are uPVC and Composite Doors?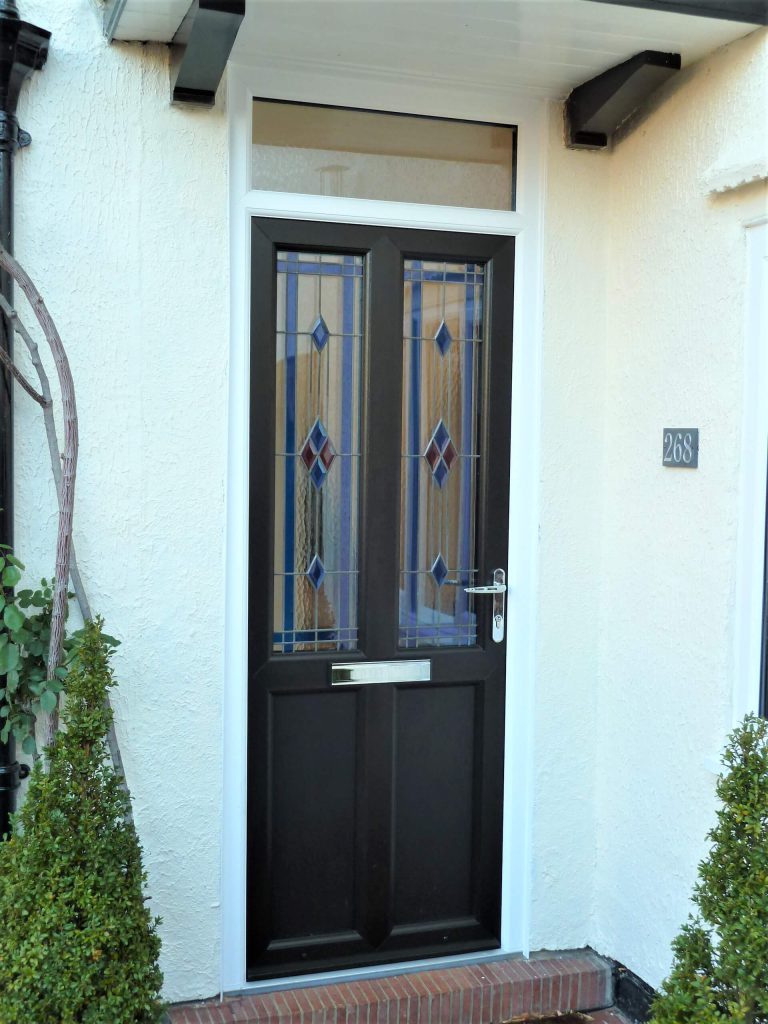 uPVC – or Unplasticised Polyvinyl Chloride – doors have become an increasingly popular option for homeowners in recent years, and for good reason. Made of a strong, plastic-coated steel composition, uPVC doors are efficient door designs that provide security, affordability, and efficiency.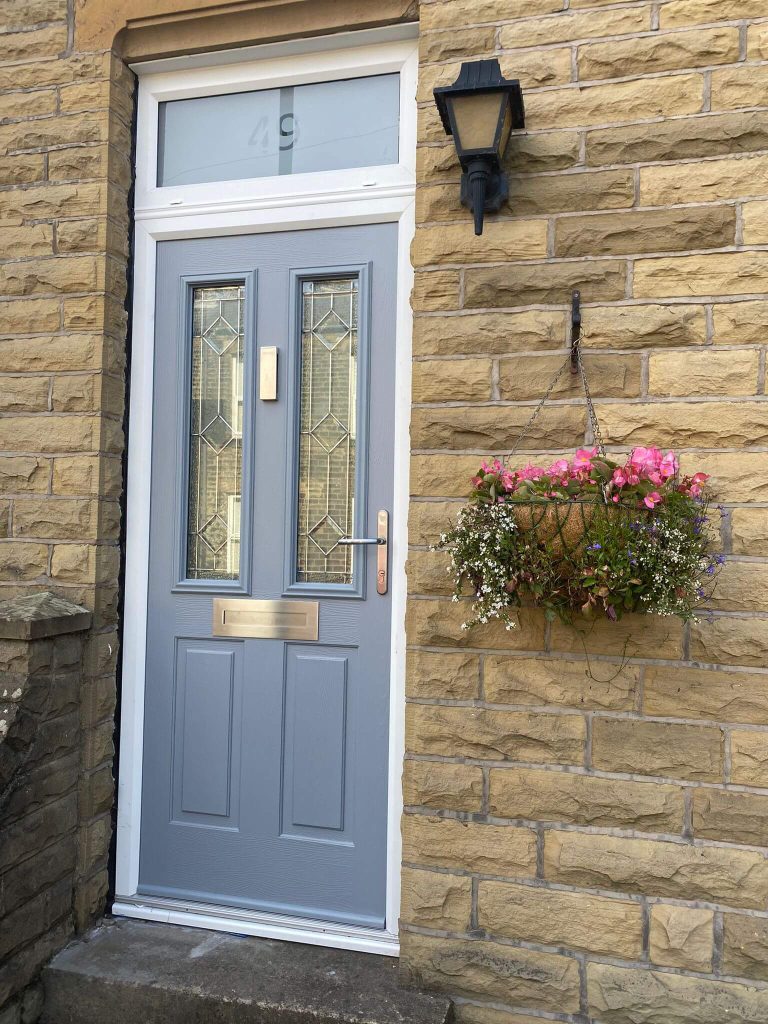 Composite doors are made of multiple layered materials, typically surrounding a solid timber core and finished with an outer layer to provide both design versatility and help with thermal efficiency. Composite doors are a great option for homeowners that are willing to increase their budgets for more design freedom, product longevity and a timeless aesthetic.
Trade Window Centre are suppliers of uPVC and composite doors, and offer customers an extensive range of both options, so homeowners are sure to find their ideal front door in their wide product range. For customers considering composite doors, they are available in 16 striking colour options with innovative, user-friendly locking technology. Alternatively, Trade Window Centre also manufacture and supply uPVC doors for homeowners wanting to save money without compromising on style, security or energy and sound efficiency.
UPVC vs Composite Doors: What Are the Benefits? 
Durability
Both uPVC and composite doors offer excellent durability. UPVC doors have come a long way in terms of design and are now known for their resilience in the face of harsh weather conditions. They are less likely to warp, bow or weather over time compared to traditional wooden doors, and homeowners can expect them to remain in top condition for around 10 years. Similarly, composite doors also provide impressive levels of durability. Produced with multiple materials, composite doors are engineered to withstand even the toughest weather conditions, making them a top choice for homeowners seeking long-lasting door solutions that will last up to 30 years.
Security
When it comes to security, homeowners can't go far wrong with either option, although composite doors have a slight upper hand. Their multi-layered construction provides enhanced strength and resistance against forced entry, making them a preferred choice for those prioritising home security. While uPVC doors offer an excellent level of security with a multi-point locking system, they may not be as robust as composite doors.
Maintenance
Homeowners appreciate low-maintenance solutions, and both uPVC and composite doors deliver in this regard. UPVC doors require minimal upkeep, with occasional cleaning using soap and warm water sufficient to keep them looking new and your home's exterior fresh. On the other hand, while composite doors are also easy to maintain with soap and water, their skins can be quite sensitive to harsh chemicals or textures. Considering this, homeowners should be mindful with how they clean composite doors to avoid damaging or scratching the finish.
Longevity
Composite doors typically outperform uPVC doors in terms of structural longevity. Thanks to their robust construction, composite doors are built to last for decades without showing signs of wear and tear. In contrast, while uPVC doors are durable, they may not have the same longevity as composite doors, particularly in extreme weather conditions or high-traffic areas. That being said, the colour finish on many composite doors can fade over time, particularly if the door is in direct sunlight. This can sometimes give properties a worn look if not properly controlled.
Efficiency 
Composite doors and uPVC doors are highly regarded for their energy efficiency. Either of these two options will provide homeowners with the peace of mind that, thanks to their impressive u-values and innovative construction, their houses will be well insulated, with the cool kept out and the heat trapped inside. This will have a positive impact on homeowners' energy bills, which is a particular concern of many currently.
Affordability
For homeowners working within a budget, uPVC doors often offer a more affordable option. They provide an excellent balance between cost and performance, making them a cost-effective choice for many. Composite doors, while offering numerous benefits, tend to be on the higher end of the price spectrum due to their advanced construction and enhanced security features. The decision on affordability ultimately depends on your budget and priorities.
Which is Best for My Home?
In summary, the choice between uPVC and composite doors depends on your specific requirements. If you prioritise adding value, security, and longevity to your home, composite doors are probably the way to go. They offer superior security, durability, and longevity. However, if your primary concerns are thermal and noise efficiency, ease of maintenance, and lower initial costs, then uPVC doors may be the right choice for you. Additionally, if you're wanting versatility and design cohesion across your home, then uPVC doors might be a more logical option, as they can be installed for any exterior door, including side doors and back doors, while composite doors are usually designed for the front of the house. Regardless of your choice, both options have their merits and can significantly improve your home's exterior and overall performance.