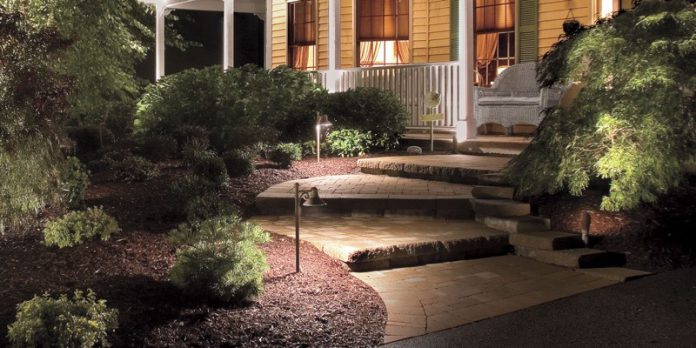 Each homeowner's purpose is to have a beautiful space. While ornamental plants and bonsai take center stage for landscaping, adequately placed landscape lighting solutions also play an essential part in enhancing the property's beauty across its length and width.
The use of artificial lighting systems to brighten private gardens or public landscapes is called landscape lighting, sometimes known as garden lighting. It improves the beauty, security, and safety of the area at night. These lighting options bring out the most outstanding elements of the yard while also making it seem warm and inviting.
However, to improve your outside area, you must first grasp the many features of landscape lighting.
Let's get a glimpse of the essential advantages of landscape lighting.
It illuminates the outside living area. 
After a long day, many individuals like spending time with their loved ones in their outdoor living space. As a result, people strive to include various features into their gardens or backyards to enhance the space's appeal. Landscape lighting is an example of an element that may substantially improve the beauty of an outdoor environment, making it an excellent choice for the evening. According to the major LED manufacturers, these lighting solutions provide the right ambiance and transform the area into a wonderfully pleasant zone.
Emphasizes the design of the landscape
Proper and low voltage lighting installation enhances the overall landscape décor while emphasizing various elements of the outdoor environment. According to the significant landscape lighting manufacturers, people may use multiple LED lights to indicate their property borders or position them near flower beds to show the lovely hues.
Increases the value of a home
Significant improvements to the interiors or exteriors of a home might raise its value. Because landscape lighting is such an essential visual component, it may give a quick return on investment.
Enhances the notion of safety
Landscape lighting enhances the visual value of a location while also enhancing its safety and security. By appropriately illuminating accident-prone places like stairs and sidewalks, these lighting solutions avoid injuries and damages. They also reduce the likelihood of criminal acts such as burglary, theft, and vandalism.
Landscape luminaires have a far broader purpose than simply providing illumination for the outdoors. LED garden lights and spotlight LED develop to deliver consistent colors and exceptional performance.
It is because it creates a warm and inviting atmosphere for your family and friends. Outdoor lighting not only enhances your living area but may also provide significant safety and security benefits. Highlight your home's gorgeous grass, garden, and other landscaping     elements by installing outdoor lights around your property.
Having a beautiful house is a source of great pride for you. You may believe that you do your labor once you have laid down your grass, planted your flower beds, and set up the barbeque on the back porch. But wait, there's more! It's a fantastic way to emphasize your yard's most outstanding characteristics and make your house safer by installing landscape lighting and garden lights. As part of your subsequent landscaping project, consider installing outdoor lights to create a warm and inviting environment.