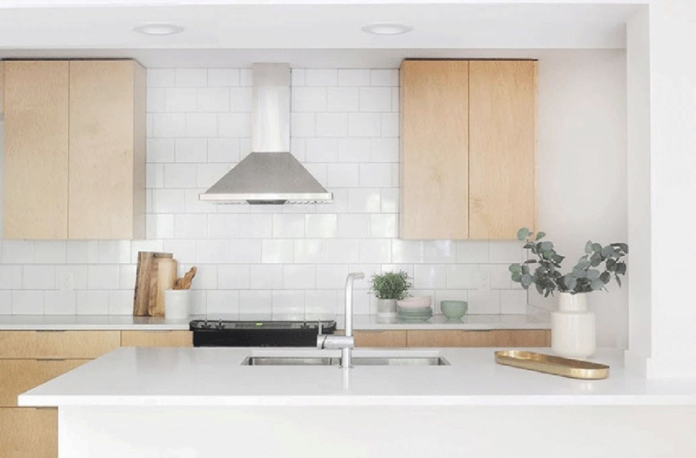 Are you looking for ways to make your modern-style cabinetries stand out inside your kitchen? If yes, why not read our review article on modern kitchen cabinets? In a quest to find out why modern cabinets never cease to trend, we discovered lots of tips regarding the usage of modern cabinets in interior design.
In this article, we have featured most of these tips to help you sort out your kitchen interior design needs or wants courtesy of modern-style cupboards. Moreover, we have reviewed a lot of other different things about modern cabinets, including their different types and strategies for finding their most perfect and original varieties.
Therefore, continue reading!
Will Modern Kitchen Cabinets Stop Trending?
Although no cabinet design is built to trend forever, modern cabinets seem to be built just for that. For the last two decades or so, modern-style cupboards have been the top cabinet trends, thanks to the fact that they exist right in the middle of their time-modernity.
But while it is true that they will not trend forever, modern kitchen cabinets are less likely to stop trending any time soon. This is based on the following assumptions, all of which interior design practitioners found to be true.
Modern Cabinets are Easier to Find
One reason why modern kitchen cabinets will not stop trending any time soon is the fact that they are easily available. Because homeowners don't want to waste their time and resources trying to find cabinets, the majority of them are falling for drawers that don't need much time or resources in terms of access.
Among the reasons why modern cabinets are easier to access, is the proven fact that they truly living in their time. Unlike traditional-style cupboards, modern cabinets are adorned with features that align with the fashion demands of the contemporary world.
Modern Cabinets are Extremely Versatile
Modern-style cabinets will not stop trending not only because they are easier to find but also unquestionably versatile. Because they come with diverse cabinet styling options, these drawers allow homeowners to access multiple options when it comes to choosing cabinets to install in a kitchen. Merely because of the uncountable cabinet design options they provide access to, modern kitchen cabinets will likely stay trending for a long time.
Modern Kitchen Cabinets are Uniquely Attractive
Apart from the ease of finding them coupled with their versatility, modern-style cupboards are less likely to stop trending any time soon, thanks to their attractive looks. In most cases, modern kitchen cabinets feature the most captivating beautification materials, colors, and ornaments, for example, glass and metallic materials, all of which make them seem very seductive.
Apart from the high-end attractive materials and colors they feature, modern-style cupboard varieties seem more attractive than other types of cabinets, thanks to the iconic design layouts, shapes, and sizes they come in.
How to Beautify the Outlook of Modern Kitchen Cabinets
Instead of investing your precious time and hard-earned money in buying expensive yet unnecessary decorative features, you need to keep everything about styling modern kitchen cabinets simple, unless you don't want them to seem elegant and attractive.
However, this doesn't imply that modern cabinets shouldn't be accessorized. The point here is that you need to minimize the application of additional beautification features to them unless you don't want them to stand out as they should.
Opt for Modern Kitchen Interior Design
To enhance the appearance of modern-style cabinets in a kitchen interior, you may have to stick to modern interior design. As you probably know, kitchen cabinets can only perfectly stand out in an interior if their design features are in alignment with the visual aesthetic features of that particular interior.
This applies to modern-style cabinets too. In opting for modern interior design, you will be on your way towards making your modern kitchen cupboards compatible with the interior design features of your pantry.
Modern interior designs feature mixtures of both man-made and nature-based materials, for example, metallic materials and bare wood, respectively. In this respect, you can easily try enhancing the appearance of any modern-style cupboard design by incorporating mixtures of diverse materials.
You need to know that with modern kitchen cabinets, there's no individual material that you cannot work with in developing an interior design, from clear to frosted glass, laminate materials, fiberboard, and natural wood.
Enhance Interior Lighting
In case you opt for dark-stained modern kitchen cabinets, for example, black cabinets, the surest way to make them stand out is by enhancing interior lighting. Because of their dark appearance, they can make the inside of your pantry seem not only dark but also lifeless, which is something you certainly do not wish.
There are countless options of lighting fixtures you can choose from when it comes to enhancing the interior lighting of a kitchen. Apart from this, you can maximize opened places, for example, windows, to improve the lighting in an interior dominated by dark-stained modern cabinets.
What are the Top-Trending Modern Kitchen Cabinets?
#1: Modern Shaker Kitchen Cabinets
Modern-style shaker cabinets are arguably the latest designs, as far as modern kitchen cabinet trends are concerned. Even though their designs are ancient, these drawers are attracting every modern homeowner, thanks to their functionality and cost-effectiveness. They are particularly amazing in terms of ease of cleaning and can match a wide range of interior designs, from vintage to more contemporary designs.
#2: Modern Farmhouse-Style Kitchen Cabinets
Just like shaker-style modern kitchen cabinets, farmhouse cabinet varieties highlighted by modern outlooks stem from classic interior design fashion. They too, are exceptionally admirable in terms of ease of cleaning and maintenance. As is the case of all farmhouse-style cabinetry designs, modern farmhouse cabinets always match all interior designs, from classic to modern trends.
Final Thoughts
This 2023, modern kitchen cabinets are trending massively. Several homeowners in and outside America are attracted to modern cabinets, thanks to the versatility, cost-effectiveness, and functional importance of these drawers. Because they are compatible with a wide range of interior designs and décor materials, as well as colors, modern-style kitchen cabinets are worth the time and money of all kinds of homeowners.