Roohome.com – A beautiful house design with the perfect woodworks and a beautiful view will make anyone falling in love again and again. The atmosphere of its house is so nature and cozy because there is a beautiful indoor gardening and swimming pool that naturally decorate the house. Actually, all the room in this house is simple, but the perfect woodworks in it looks so beautiful and elegant. The designer also applies the perfect layouts that make the room get the best view.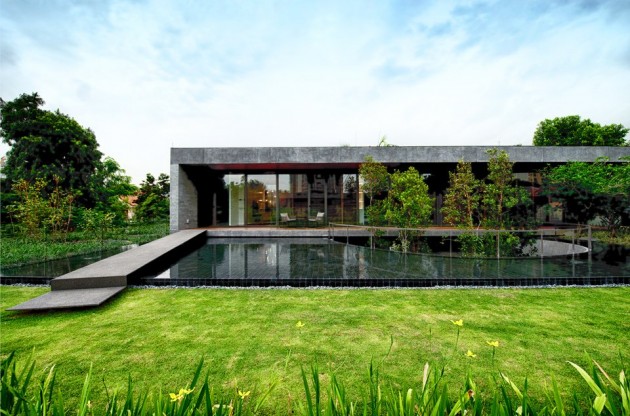 The designer applies the wood ceiling design with the natural pattern that makes the atmosphere warmer. They also let the tree live inside the house, as an indoor garden.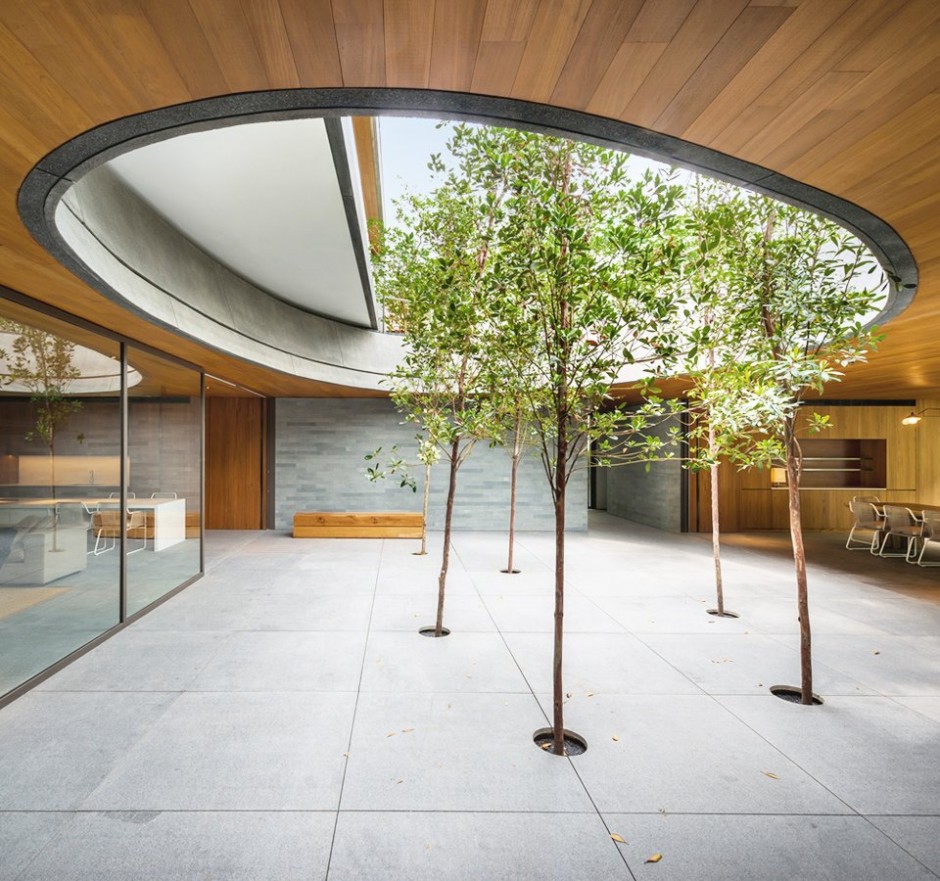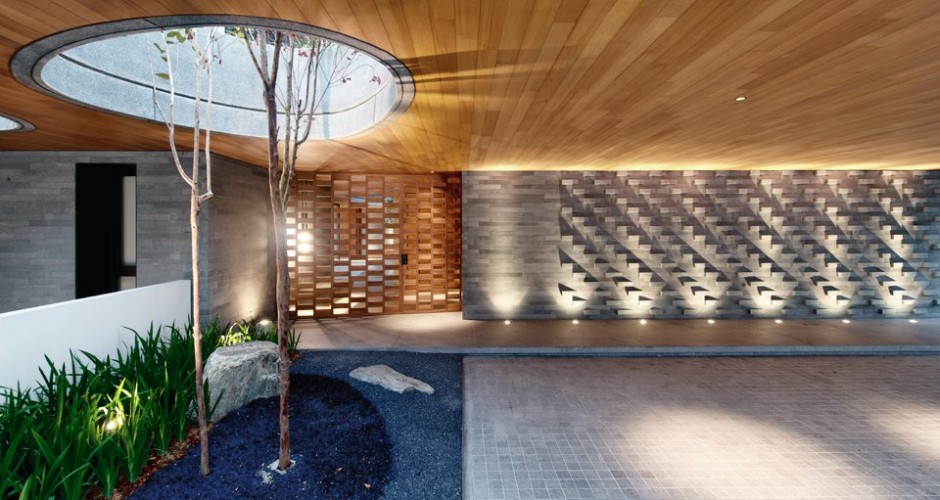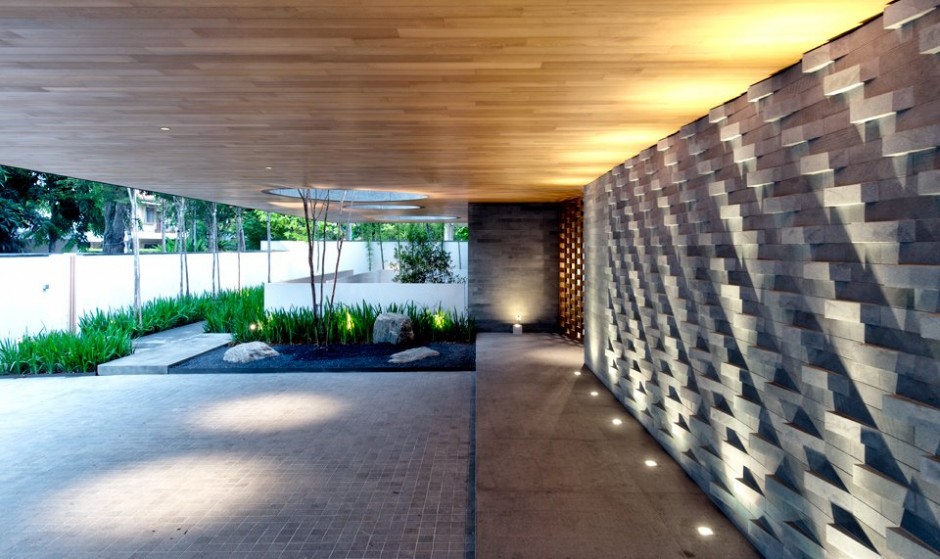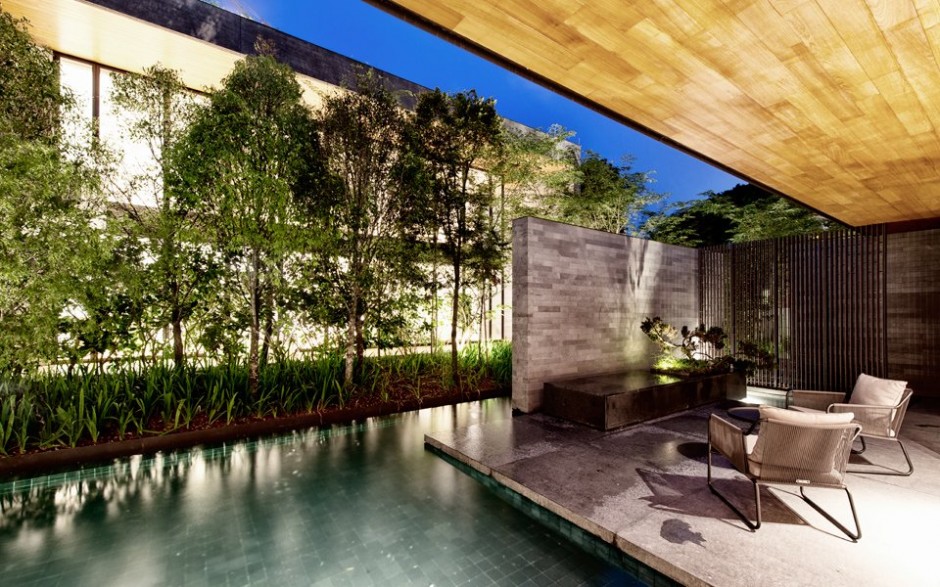 There also a sweet balcony in front of the swimming pool. It looks so romantic and perfect for gathering with the special ones. You can set a perfect lighting feature to support the romantic feel there. Besides that, you can apply some decoration here, just make sure that it can blend properly.
Living room interior design with perfect woodworks
A beautiful house design comes from the right theme. So, before you choose the design for it, you have to match it with the theme that you want to appear. Besides that, you also ned to match it with the available space that you have. FARM Architects choose the nature theme that uses lots of wood material, and it was arranged perfectly. You can see the beautiful ceiling design that influences the room became nature. There is no wall decoration here, it just a big window that shows the nature view as it decoration. It is very interesting, and you can try to apply this at your home.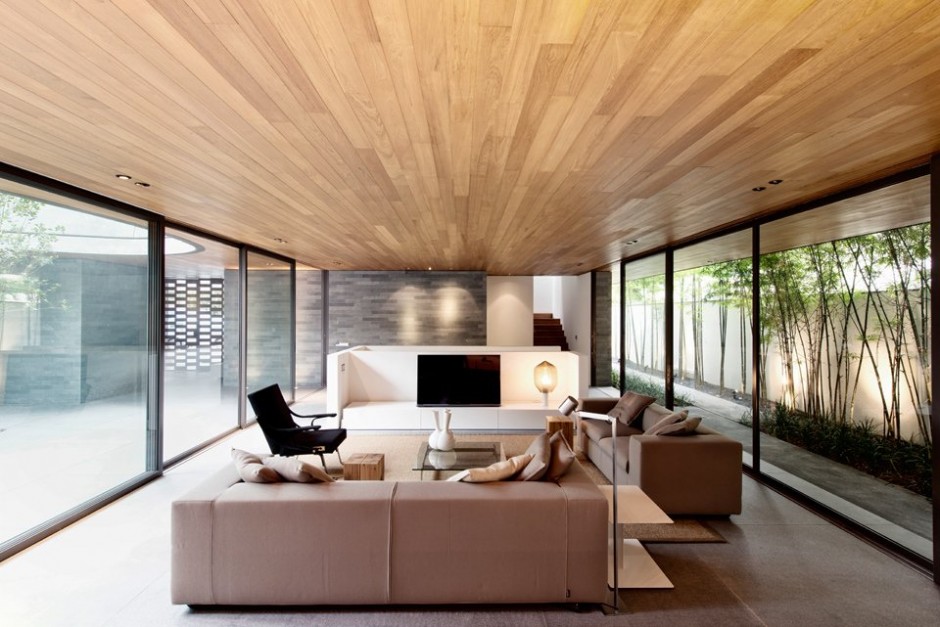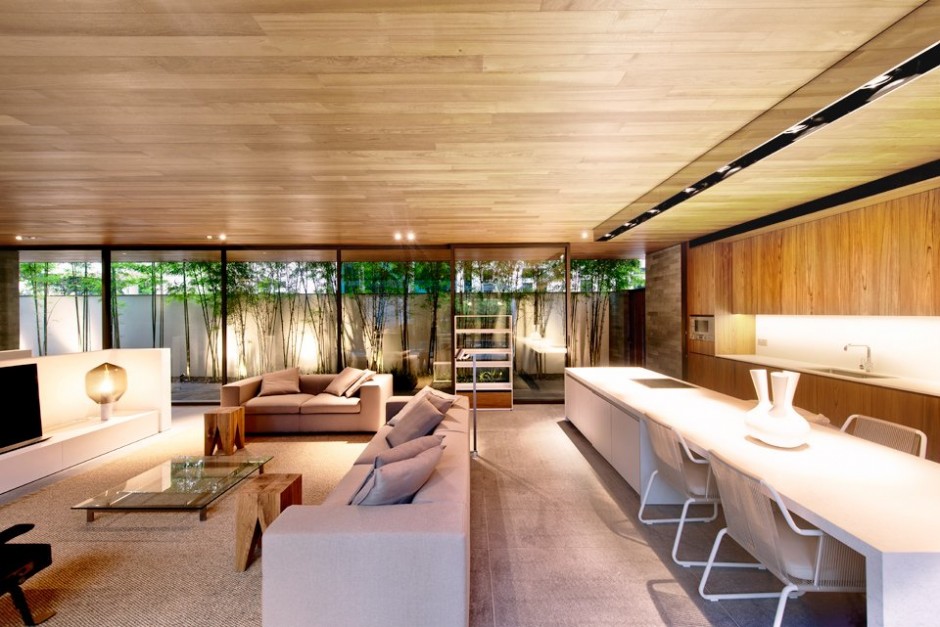 Luxurious dining room design with beautiful pool view
The perfect woodworks decorate all of the house parts. It does not look bored. It just feels like a new model that makes the room be more interesting. Actually, this is not a dining room with the luxury theme, but, the perfect layout and the best material make it looks so luxurious. The best wood ceiling design and the right lighting feature make it complete.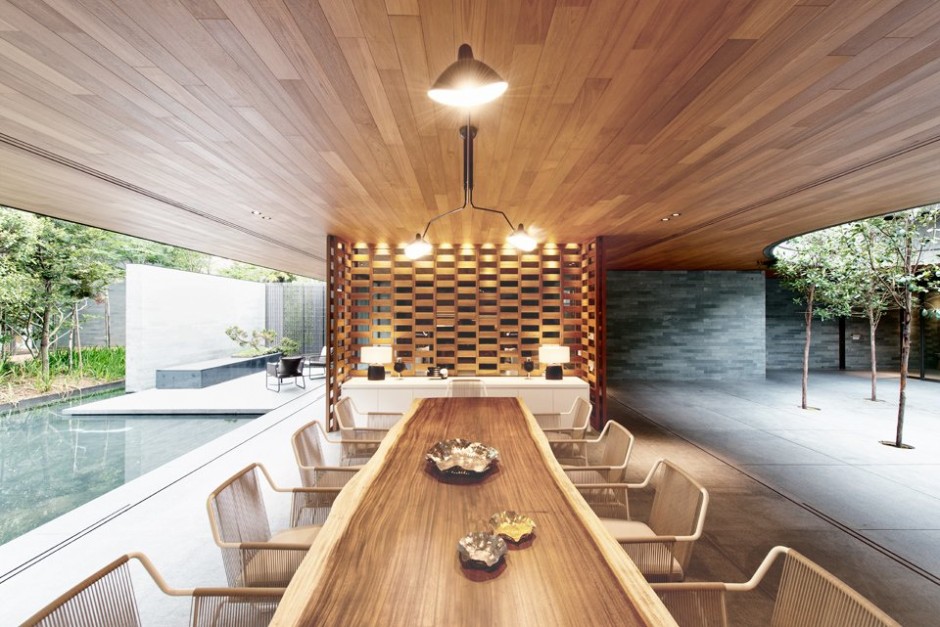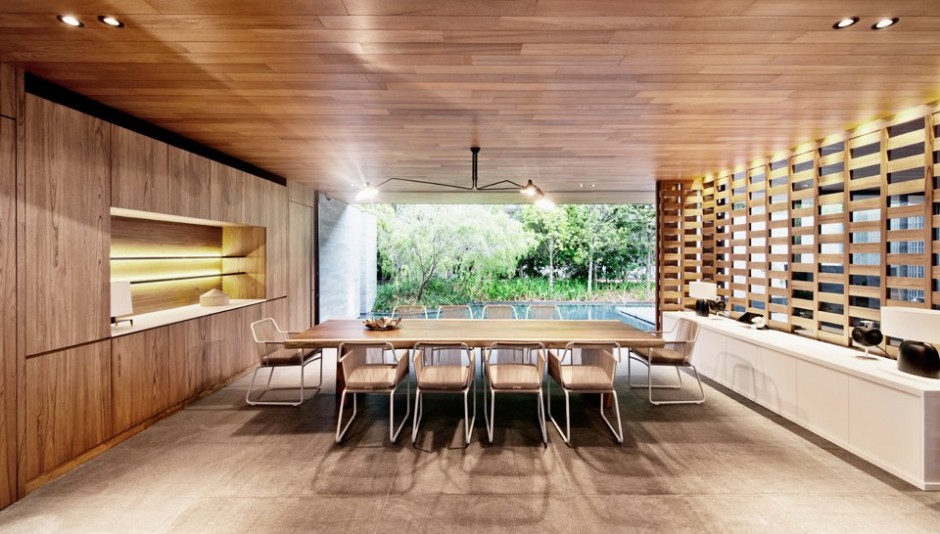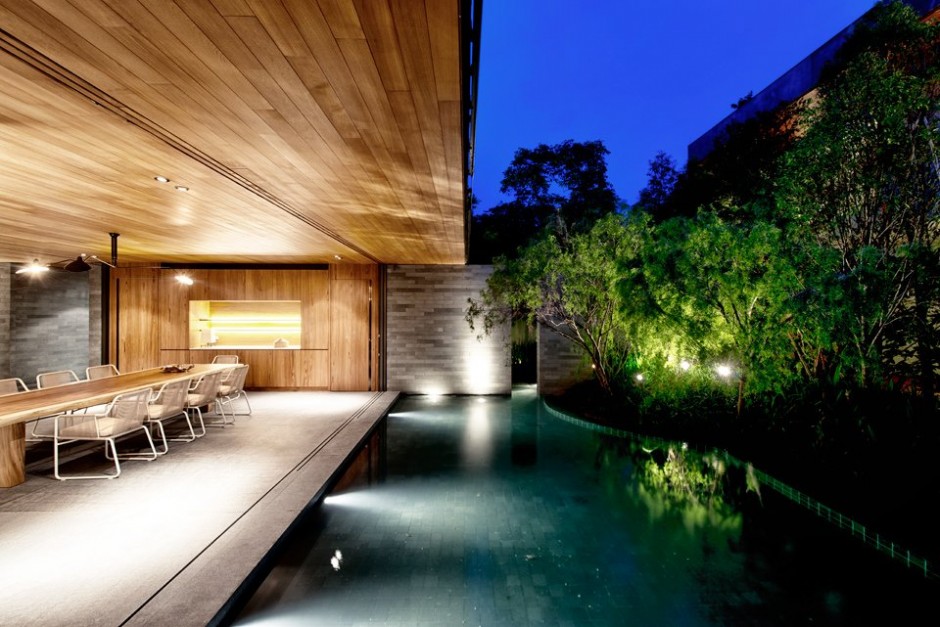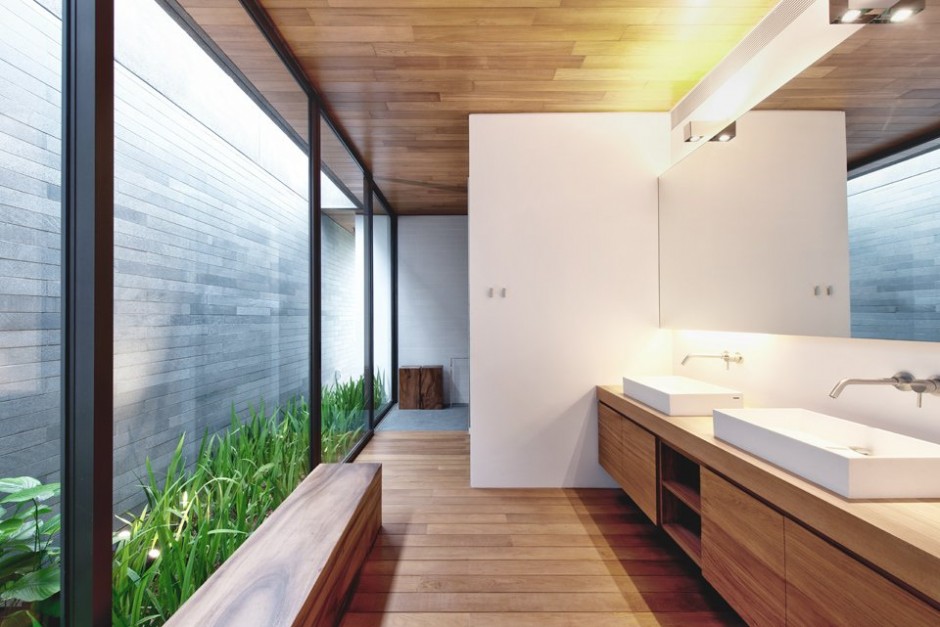 The beautiful house design and decoration are the most important point to get the comfortable feel. So, you have to be careful while deciding it.