Roohome.com – Do you like the silent and cozy feel in the residence? You must try sleek modern apartment interior design with the soft color shades and simple decoration. The use of modern furniture design also creates the stylish look for it. So, it is the perfect combination to create the comfortable feel. There also a beautiful decoration that supports the theme that designer wants to appear.
Modern living room design with soft and sleek shades
The simple and elegant concept that was covered with the soft color shades makes the room feel comfortable and enjoyable. There also an indoor plant that decorates the room naturally. Besides that, you need to choose the flower with the color that matches with the modern living room. For the other accent, you can try to put the simple ones that look sweet.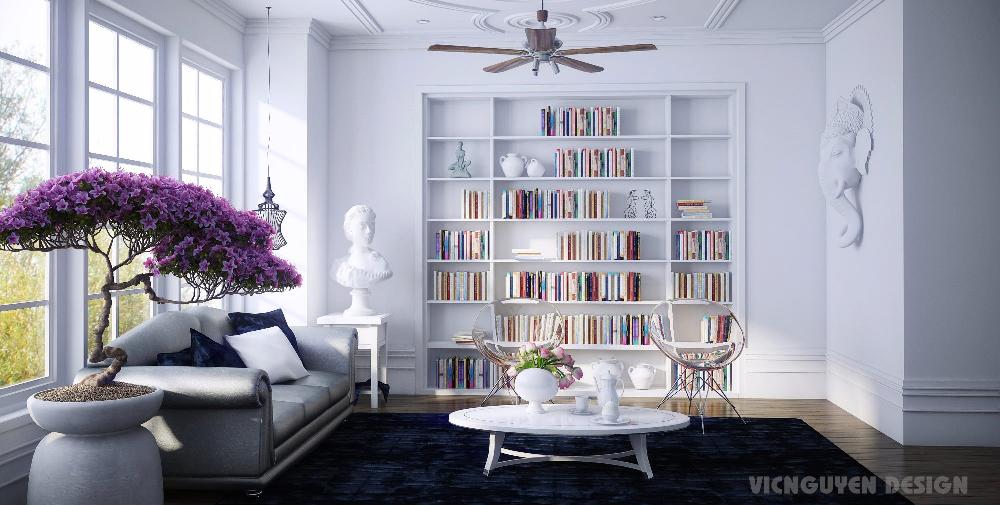 An open plan concept with modern style
If you do not have a large space, you can try to apply an open plan concept. It makes you easier in arranging and controlling the space. But, you need to decorate the room completely, because if there is not decoration, it will look so empty and boring. So, you need to prepare the right accent to fill it.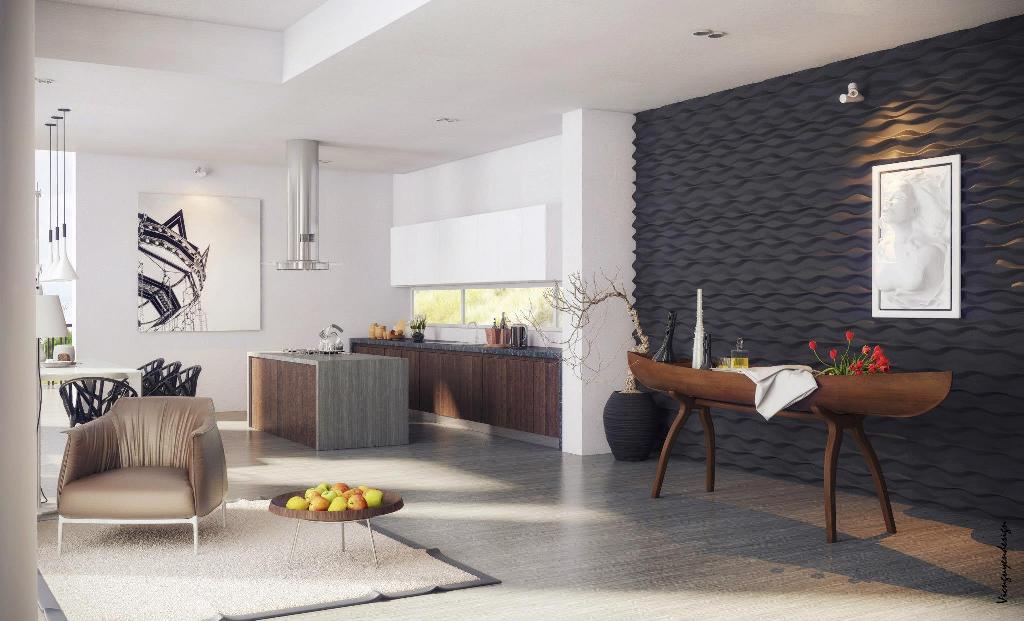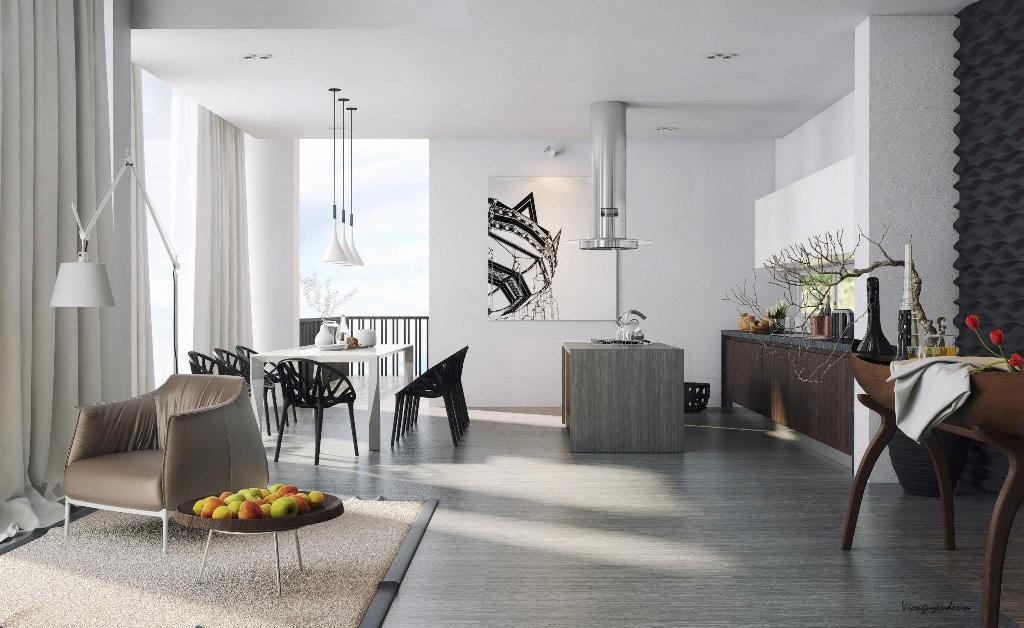 If you want to make it more stylish, you can try to apply the monochrome theme, like this Vic Nguyen Design. The balance combination between black and white color shades work in harmony and produce the beautiful space. It will entertain your family and friend.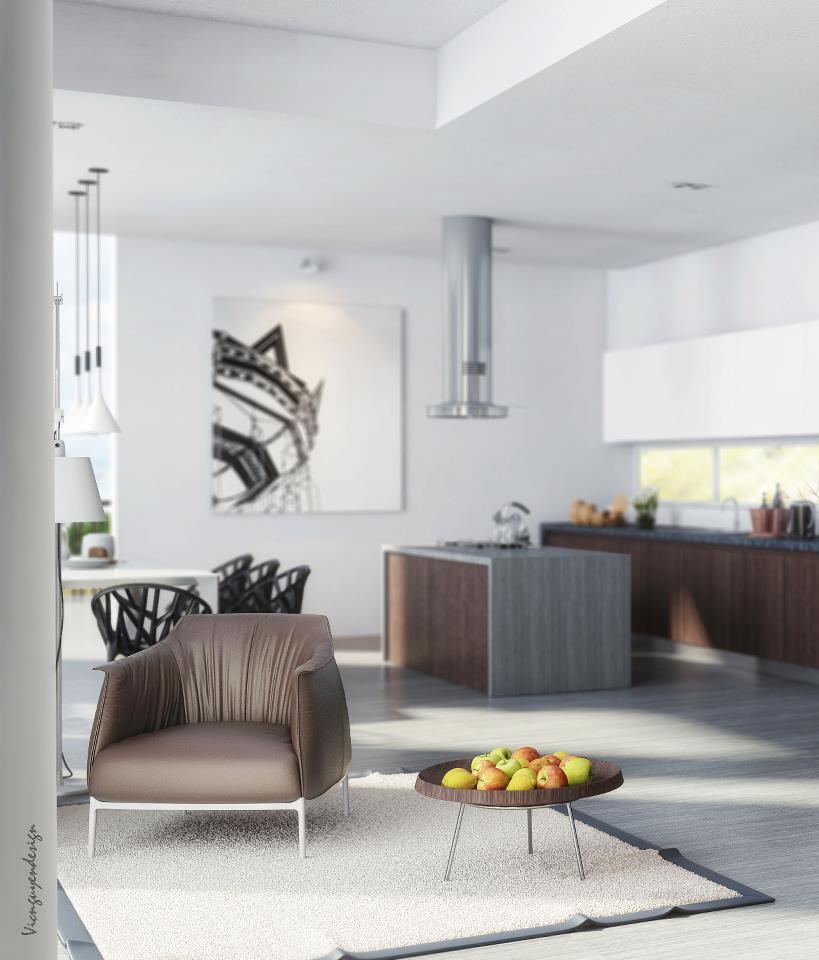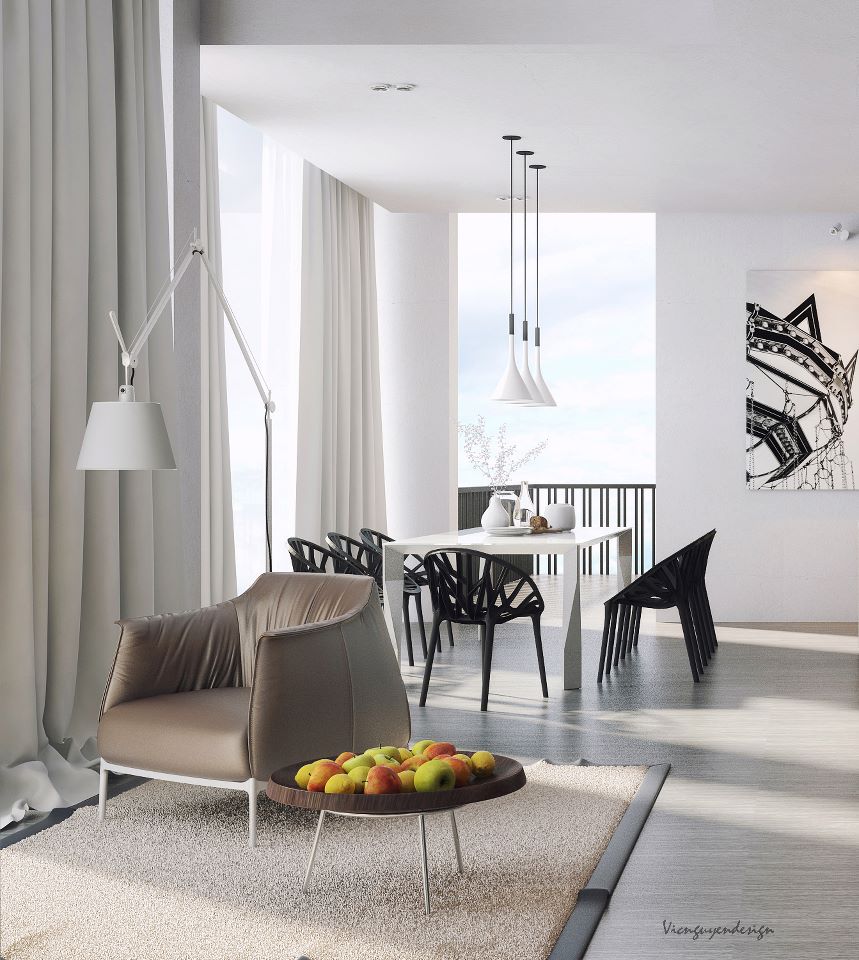 The modern bedroom theme with sleek interior style
Everyone wants to get the cozy bedroom design because they do a lot of activities here. such as sleeping, studying, dressing, or just listening to a music. That is why you need to choose the theme that can make you feel comfortable and be yourself. This modern bedroom theme with sleek interior might help you stop find the right ones. Completing your modern apartment interior style with this concept is the right choice.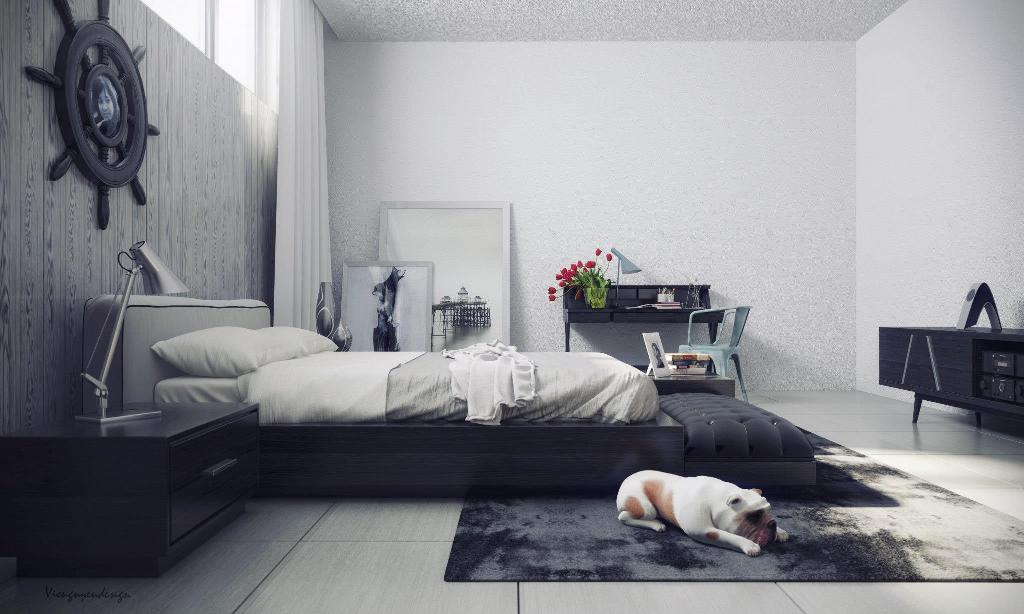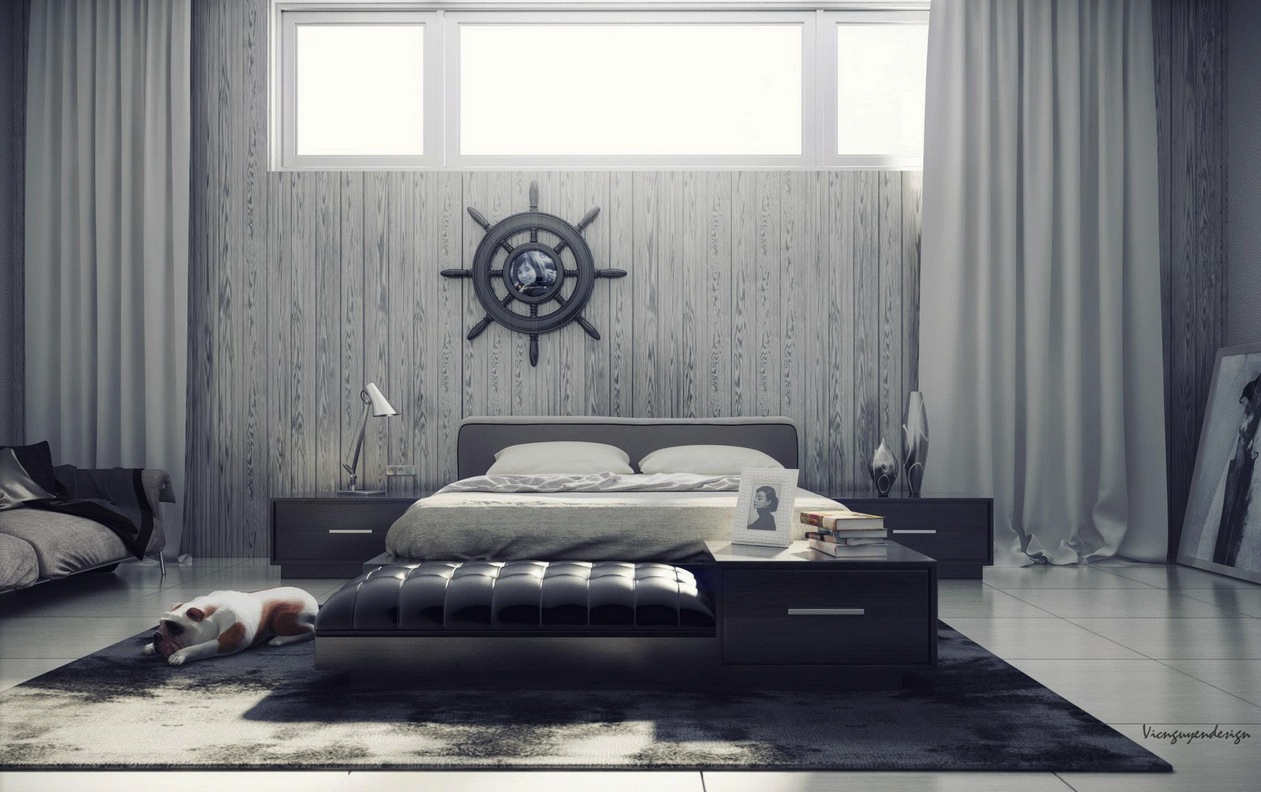 Decorating your room with the dark furniture to get the stylish look. You can take a look how the designer makes it cozy. The every detail was made and arranged perfectly.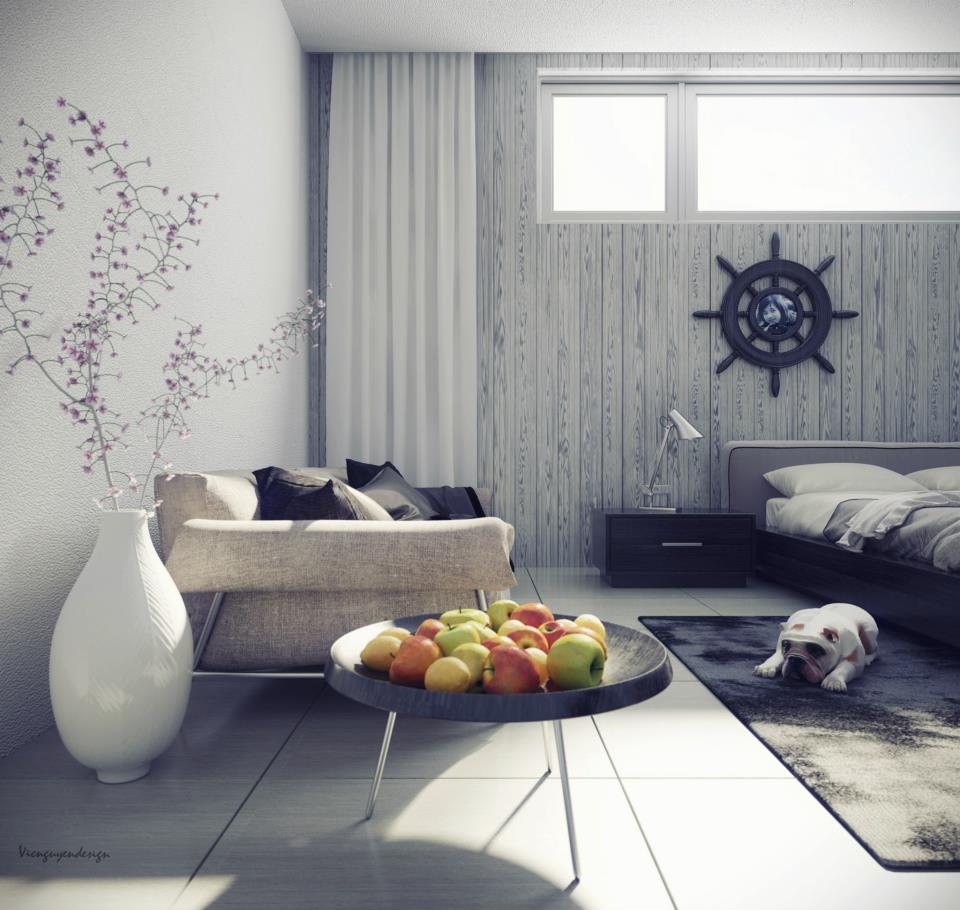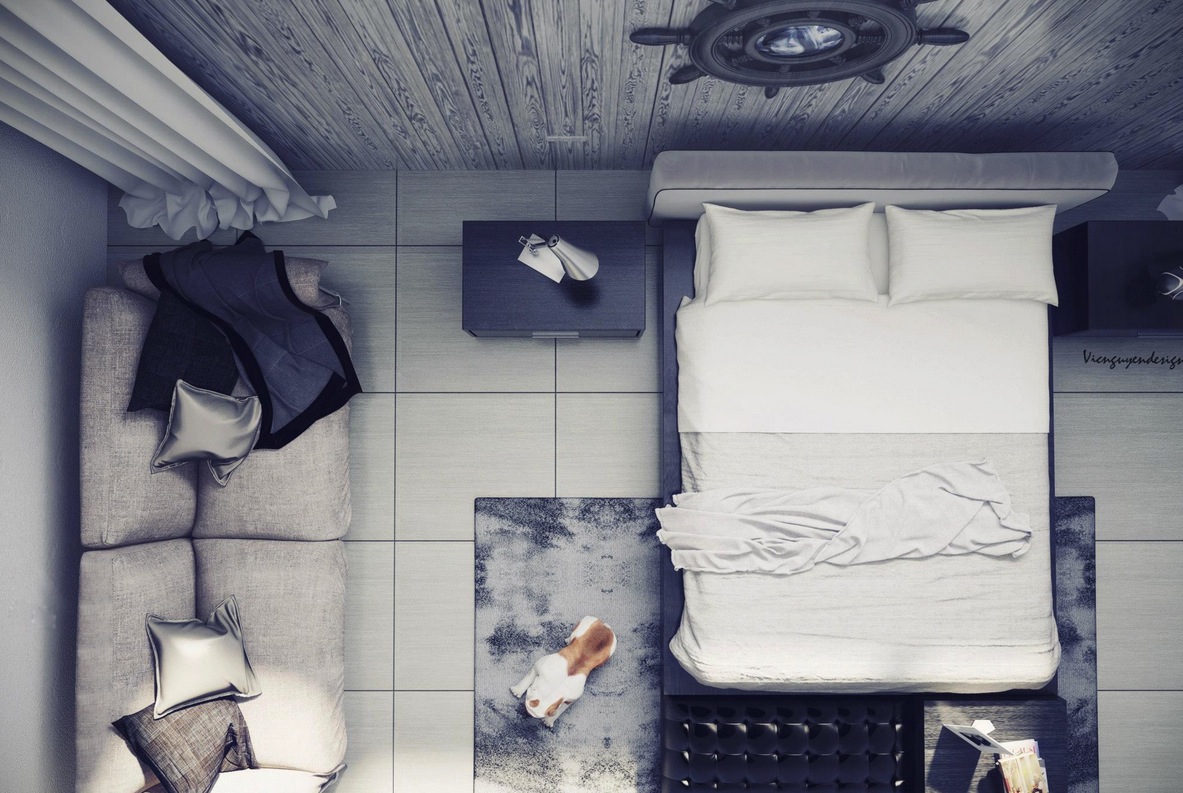 Let us try to apply sleek apartment design, and get the comfortable residence.