Roohome.com – Having a modern kitchen interior design that is stylish and trendy is everybody's dream. Logoscoop is one of the designers who help you realize the dream. They make an awesome kitchen with the perfect color and material. It also creates the comfortable feel while cooking there. You can see the every detail, start from the kitchen backsplash, kitchen set, and the other feature and furniture that support it.
Modern kitchen with yellow shades
The modern kitchen below looks so stylish and elegant. It also beautified with the yellow shades that make the room fresher. There are not lots of features that you can see because the designer was designed it perfectly. All the feature and furniture arrange neatly. It makes the kitchen looks so tidy and beautiful. Besides that, there also a simple decoration in the corner of the kitchen, there is a small lamp with some picture that was displayed beautifully. It can be your references in decorating your kitchen.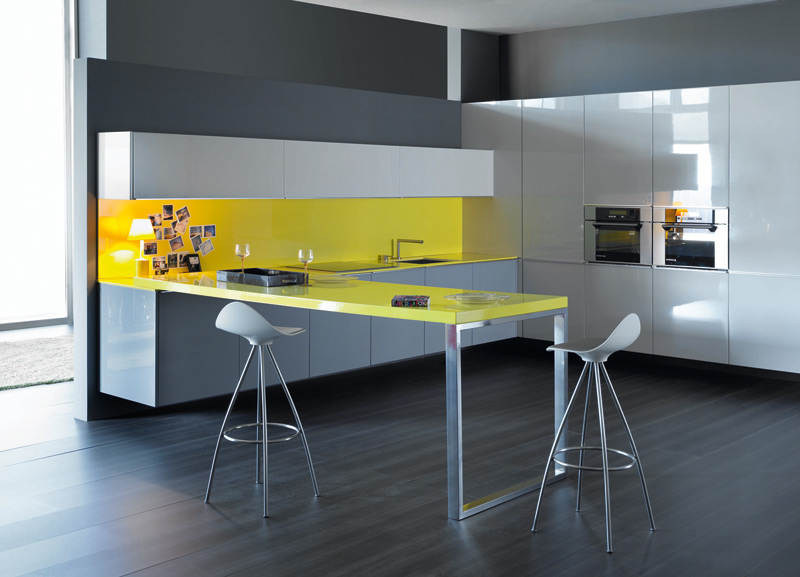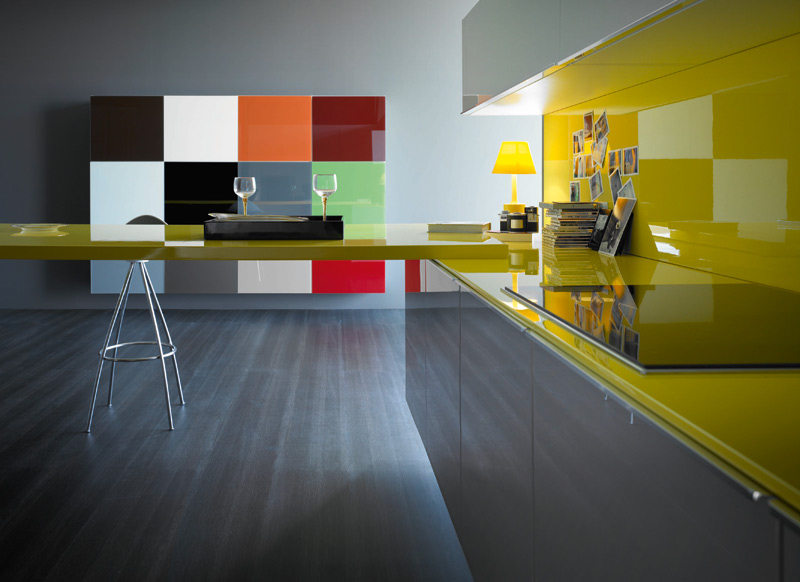 Modern kitchen designs with gray color scheme
The shades of gray make this modern kitchen design look luxurious and exciting. The minimalist design that designer applies for this space makes it look elegant and suitable for people who want a simple kitchen but still interesting. It also uses modern furniture and white kitchen backsplash that make it more beautiful. There is not any decoration in this kitchen, it just a rug that has multifunctional.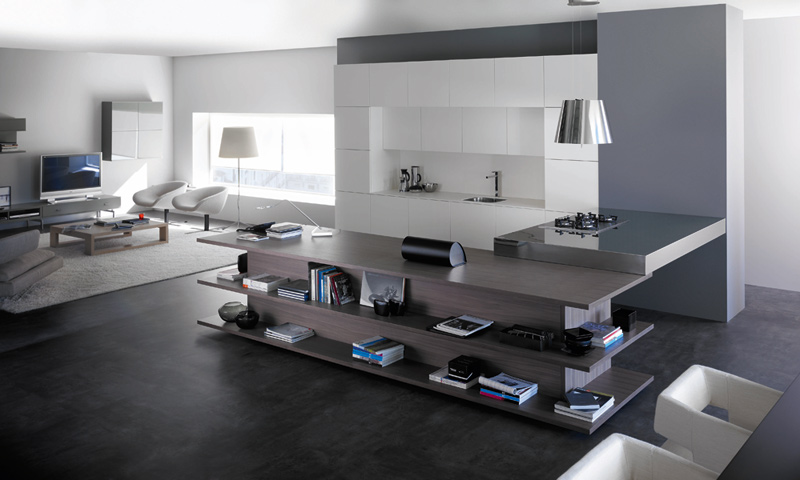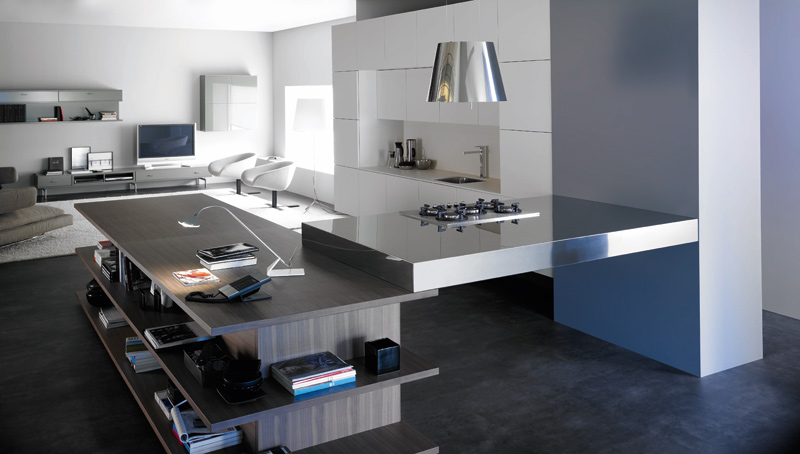 Modern industrial kitchen interior design ideas
A kitchen is not just a place for cooking a meal. That is a place that you can describe how much your love to your family by making their favorite meal. You need the beautiful and comfortable design to be with you and help you get the inspiration in creating the new menu.
This industrial kitchen design made from the aluminum material. It looks so stylish and perfect for people who like the different feel about kitchen atmosphere. It also beautified with some indoor plant that makes it feel nature and relaxing. The kitchen also uses modern kitchen set that easy to display and use. You can follow it to get the perfect and stylish kitchen in your home.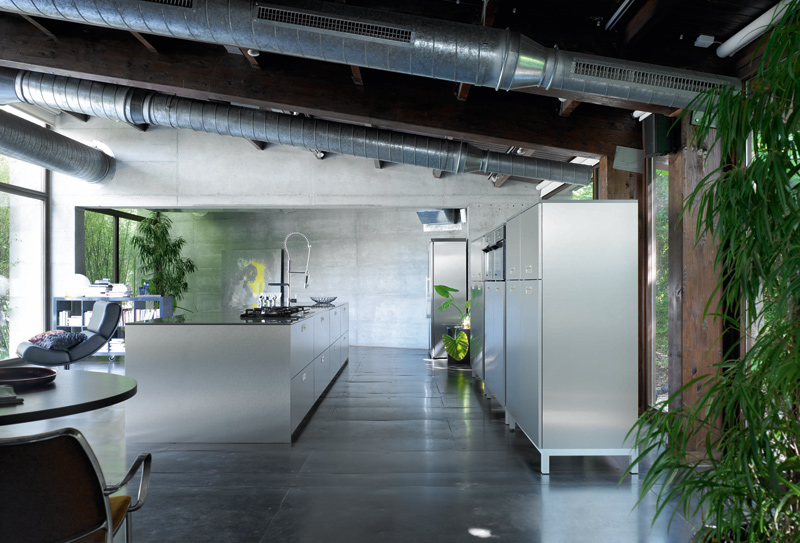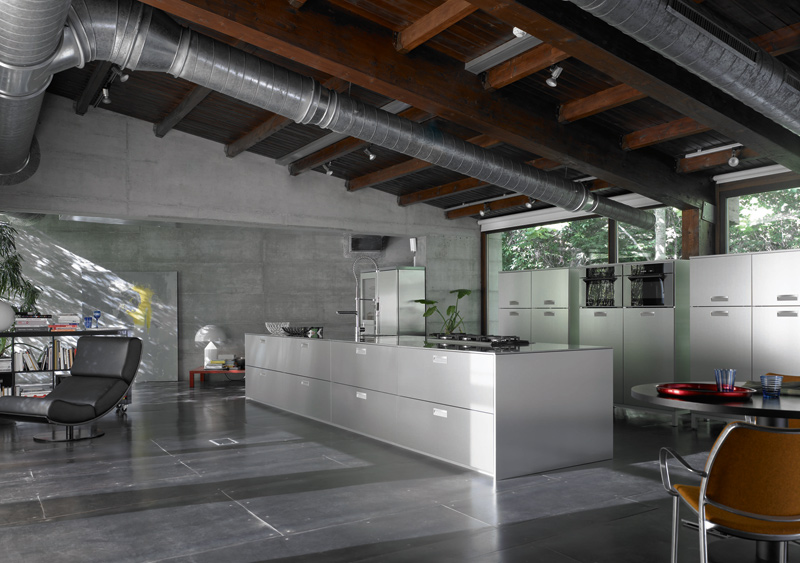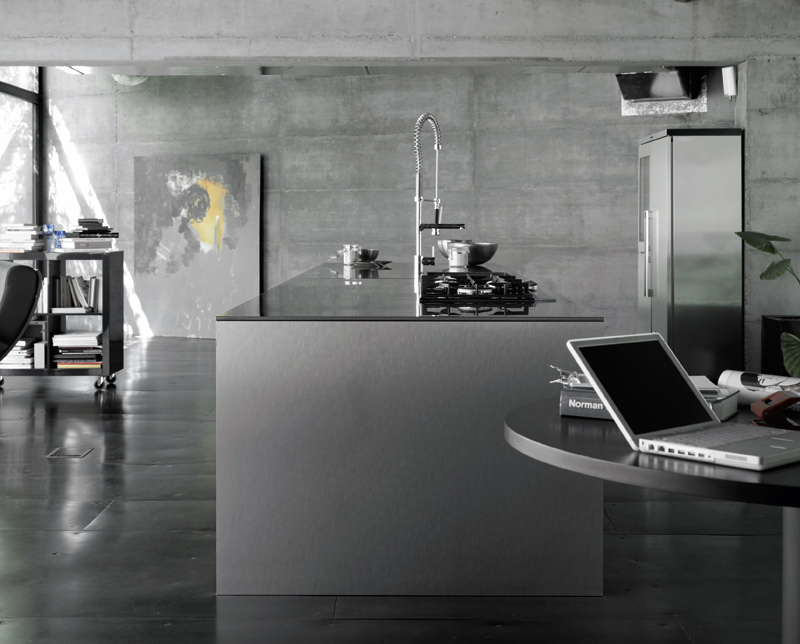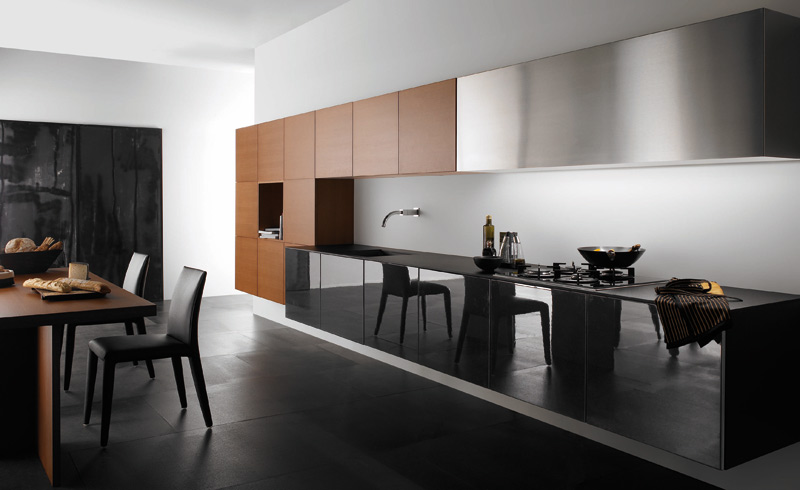 The last modern kitchen design looks so simple and easy to apply in your home. So, from some interesting design above, which one do you prefer?