Roohome.com – An apartment interior design is an important part that you need to prepare when you want to start building a comfortable dwelling. Applying colorful interior design style will help you get the charming and comfortable residence. Why? because the use of some color combination will create the happy atmosphere. It can make you feel cozy when you stay in your apartment. The selection of its furniture also important for supporting the beauty of a room, and it will be better to use a modern furniture style.
Colorful living room design
The living room is a place that we usually spend a quality time with family. Creating the happiness and comfortable atmosphere is the important part that we need to do. The colorful and charming spatial will give motivation and joy for anyone who is in it. But, you need to match it each other. So, it can work in harmony and produce the beautiful result.
The living room below, use a soft color scheme, and bright furniture. Totally, it can work in harmony, and produce a colorful room that perfects for gathering with family. There are also some decorations that make it more beautiful, including, the light decoration in the ceiling, some cute pictures on the wall, and the unique pillow set on the sofa. All of them looks so stylish and sweet for a small room decoration.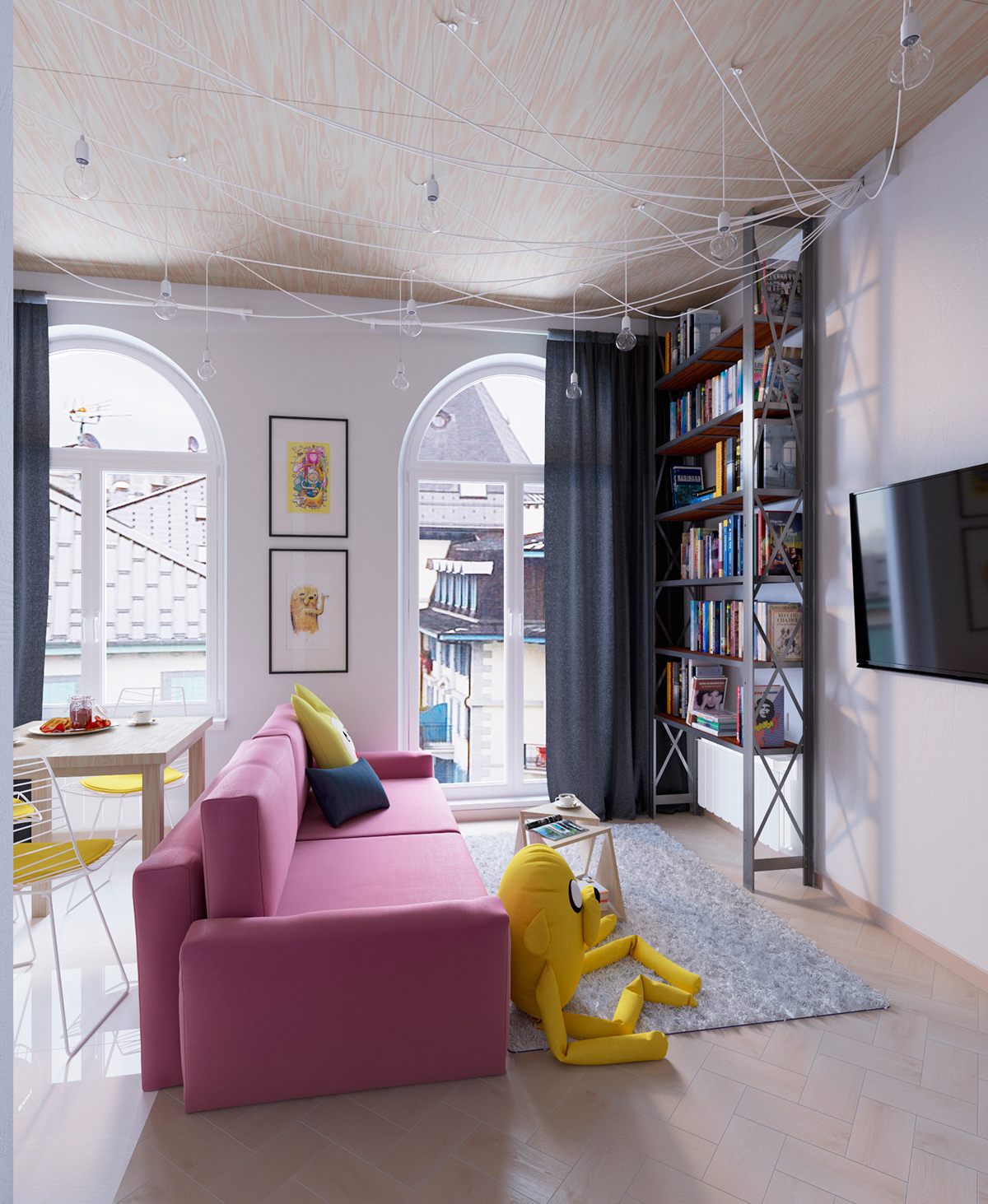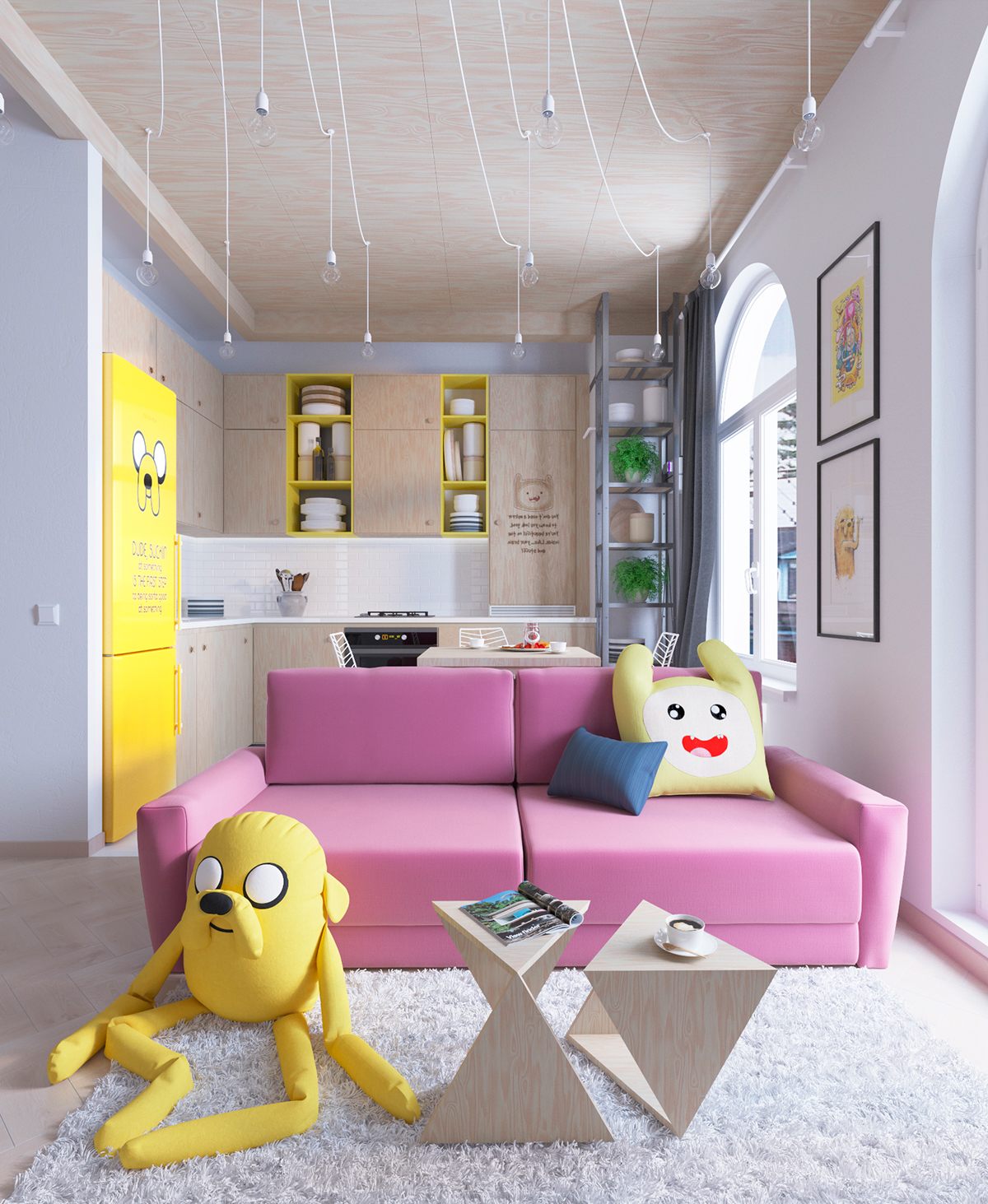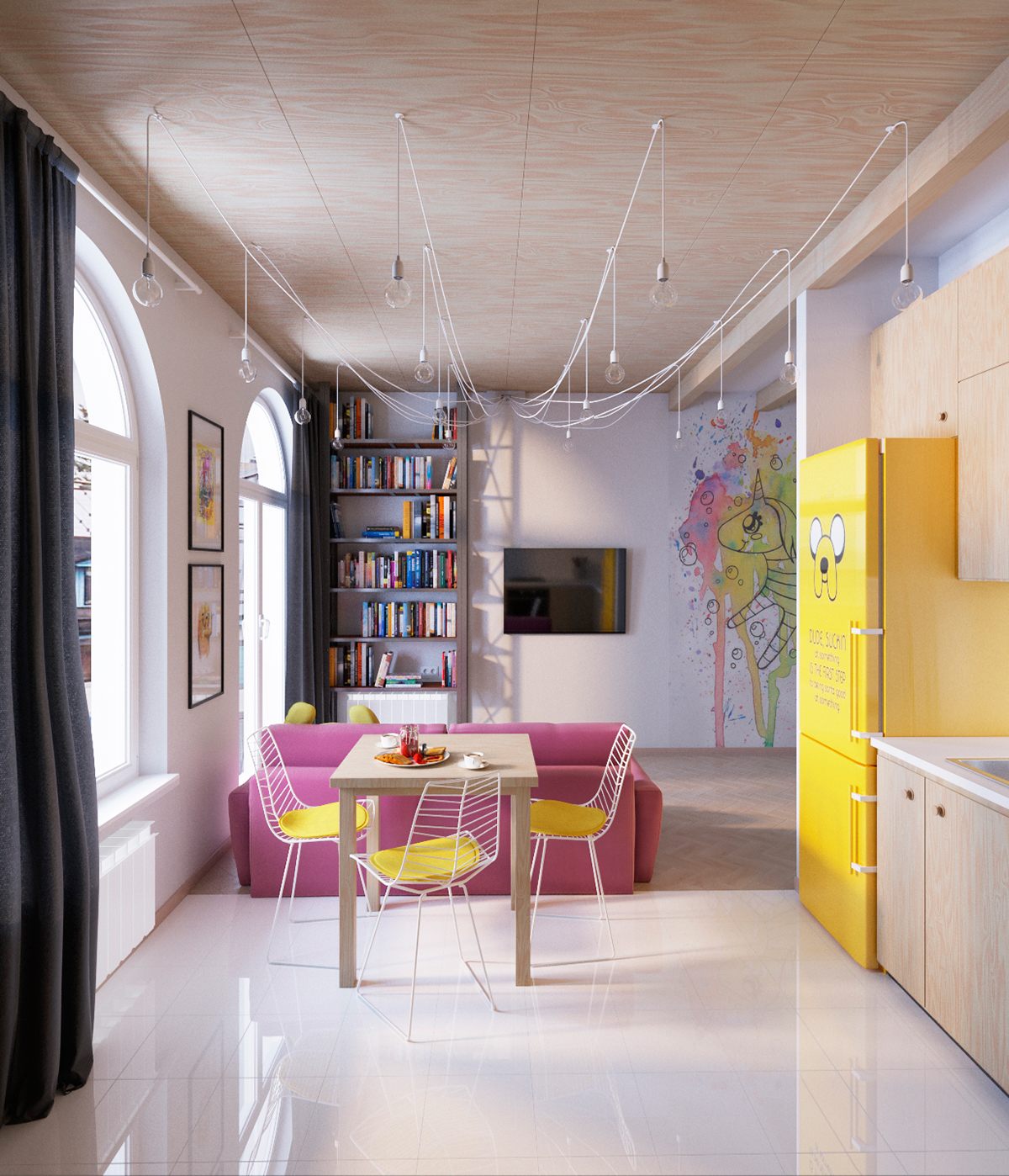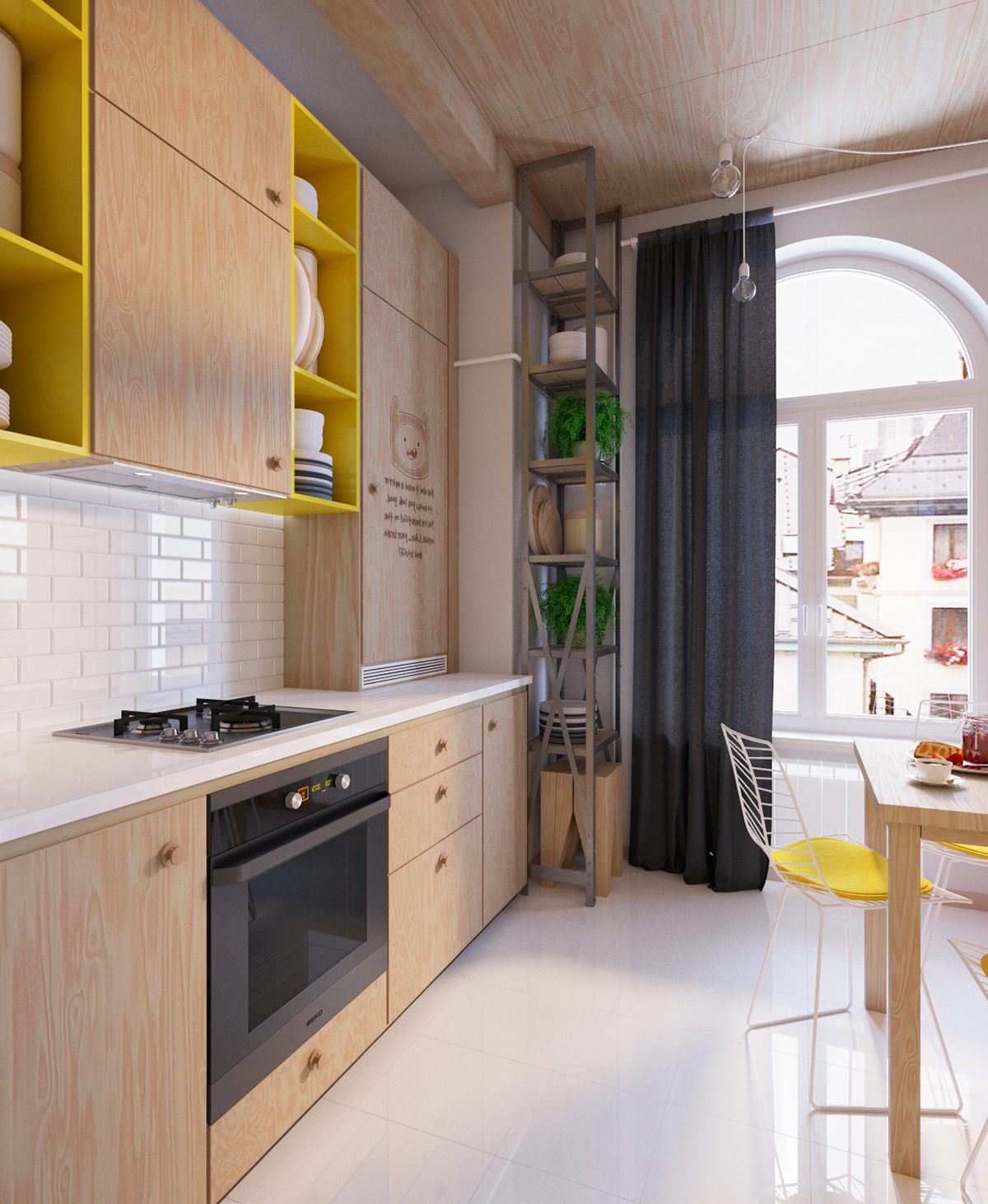 Having a colorful apartment interior design does not mean that you can not apply a traditional furniture design. You can still apply a traditional kitchen design in your apartment. But, it will be better to decorate it with some cute accent that matches with the theme that you want to appear.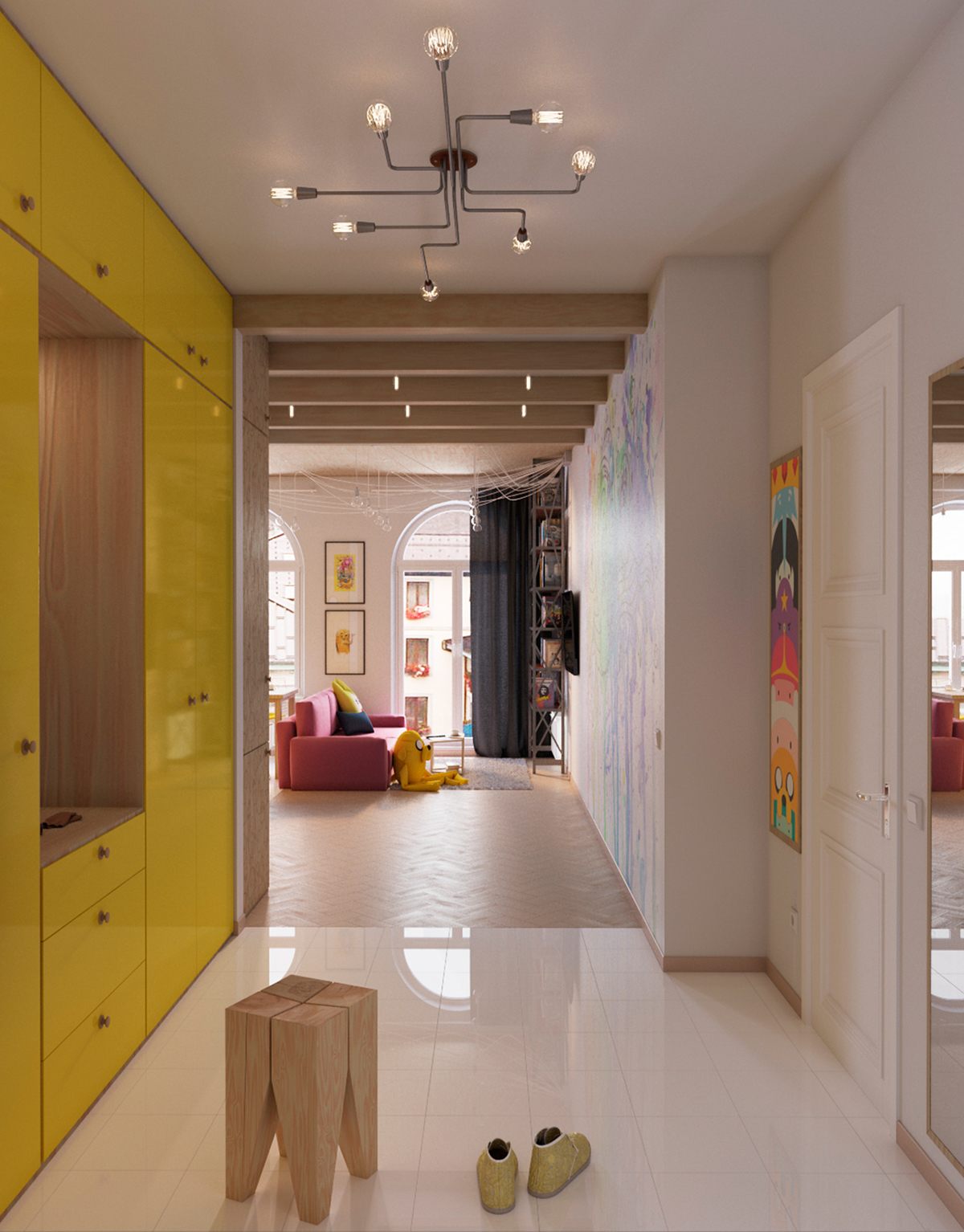 Small bedroom design and decor idea
A small bedroom below also applies colorful interior design style. But, its only apply a simple bedroom decorating ideas. You will only see the room, with simple furniture and beautified by the unique wall paint decor. It also uses a wood material in some feature, and it does not look old, it still looks stylish.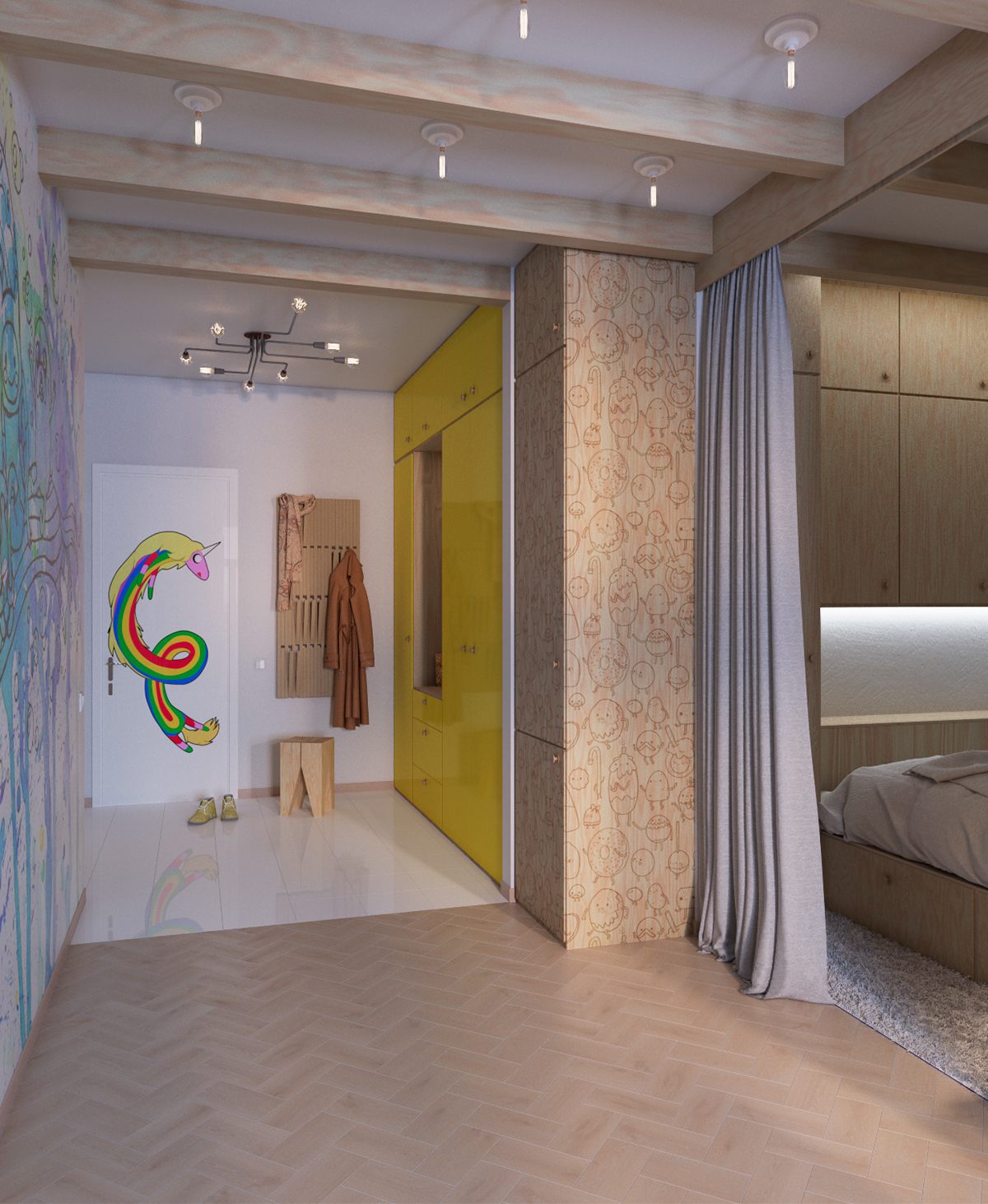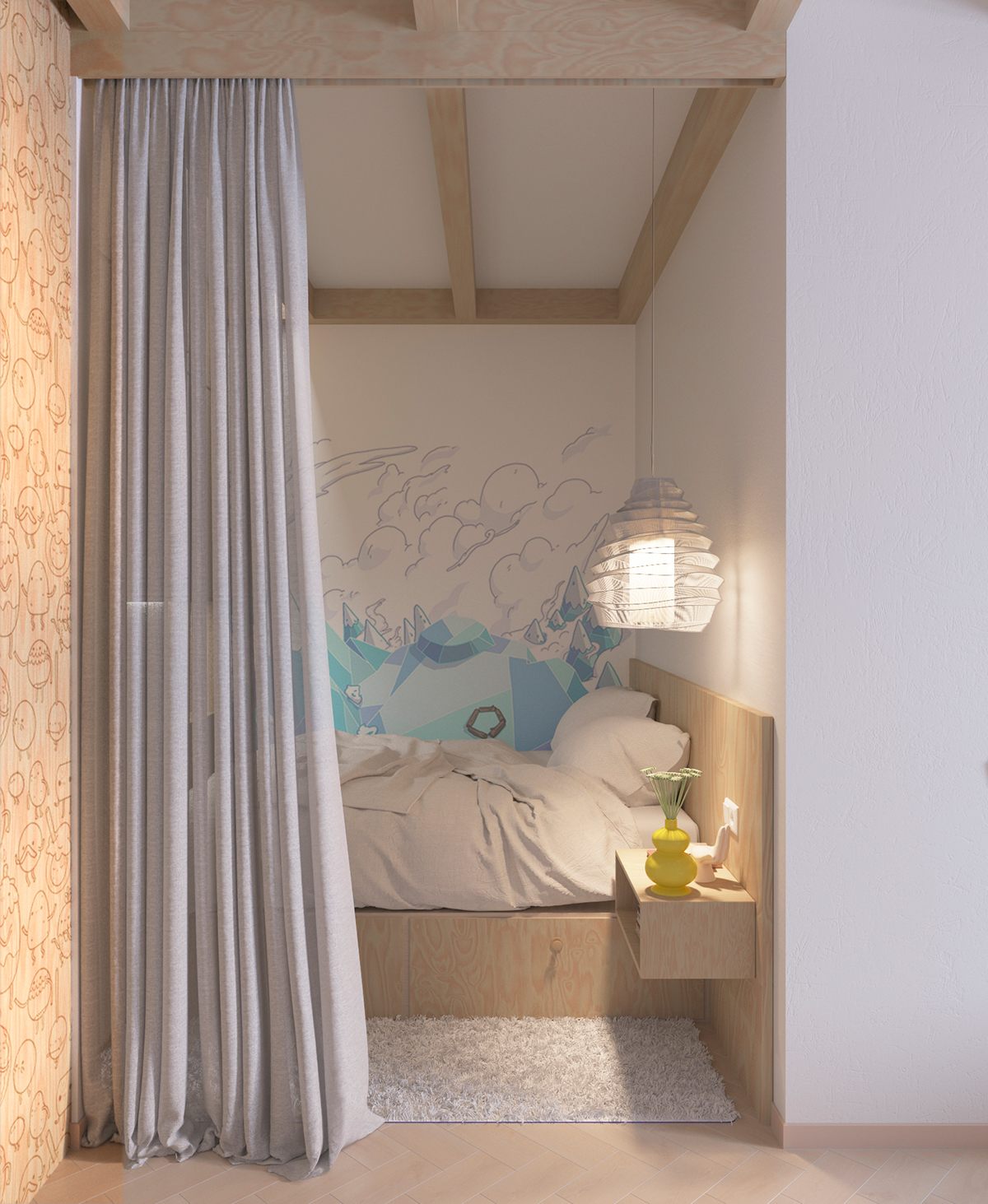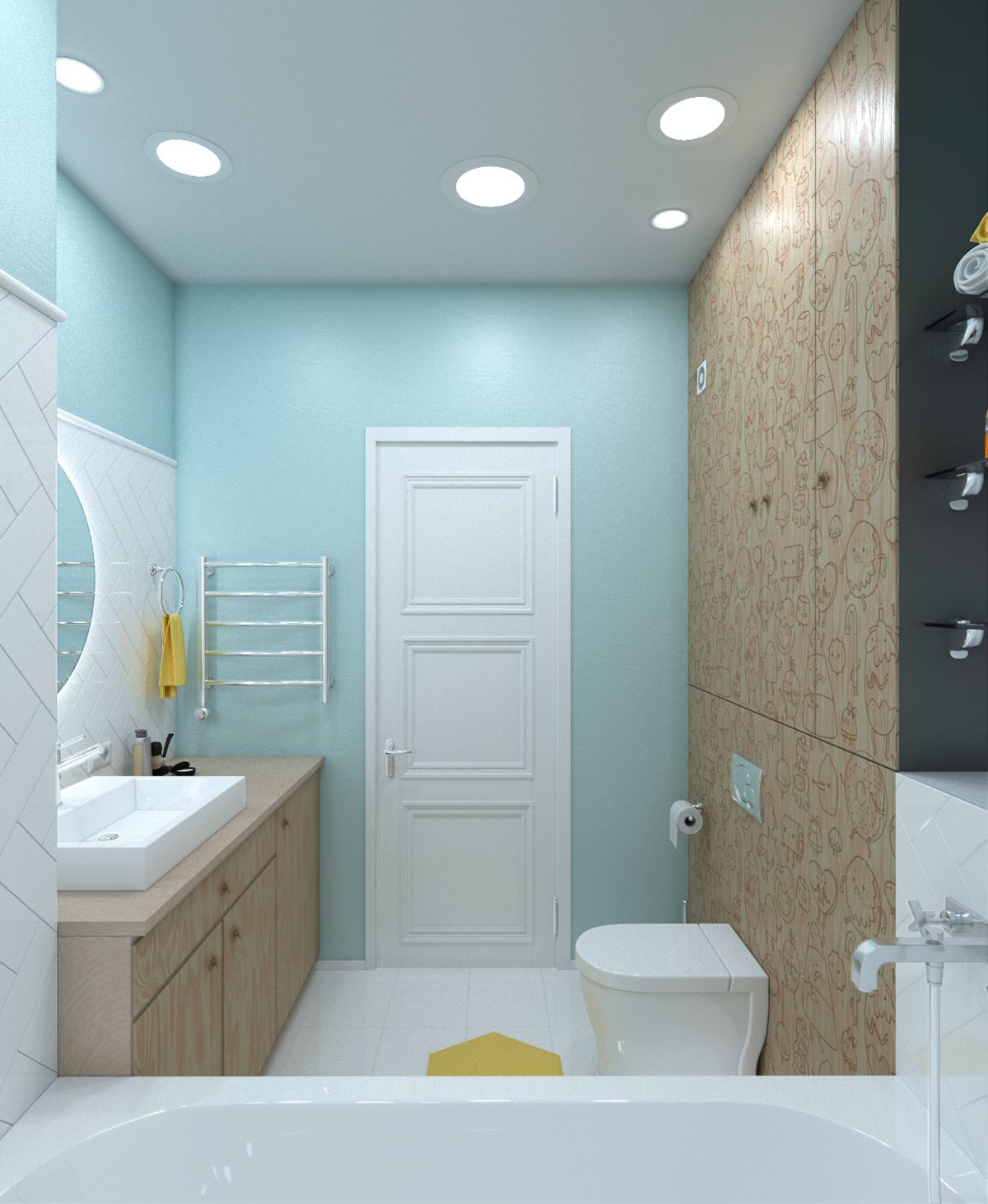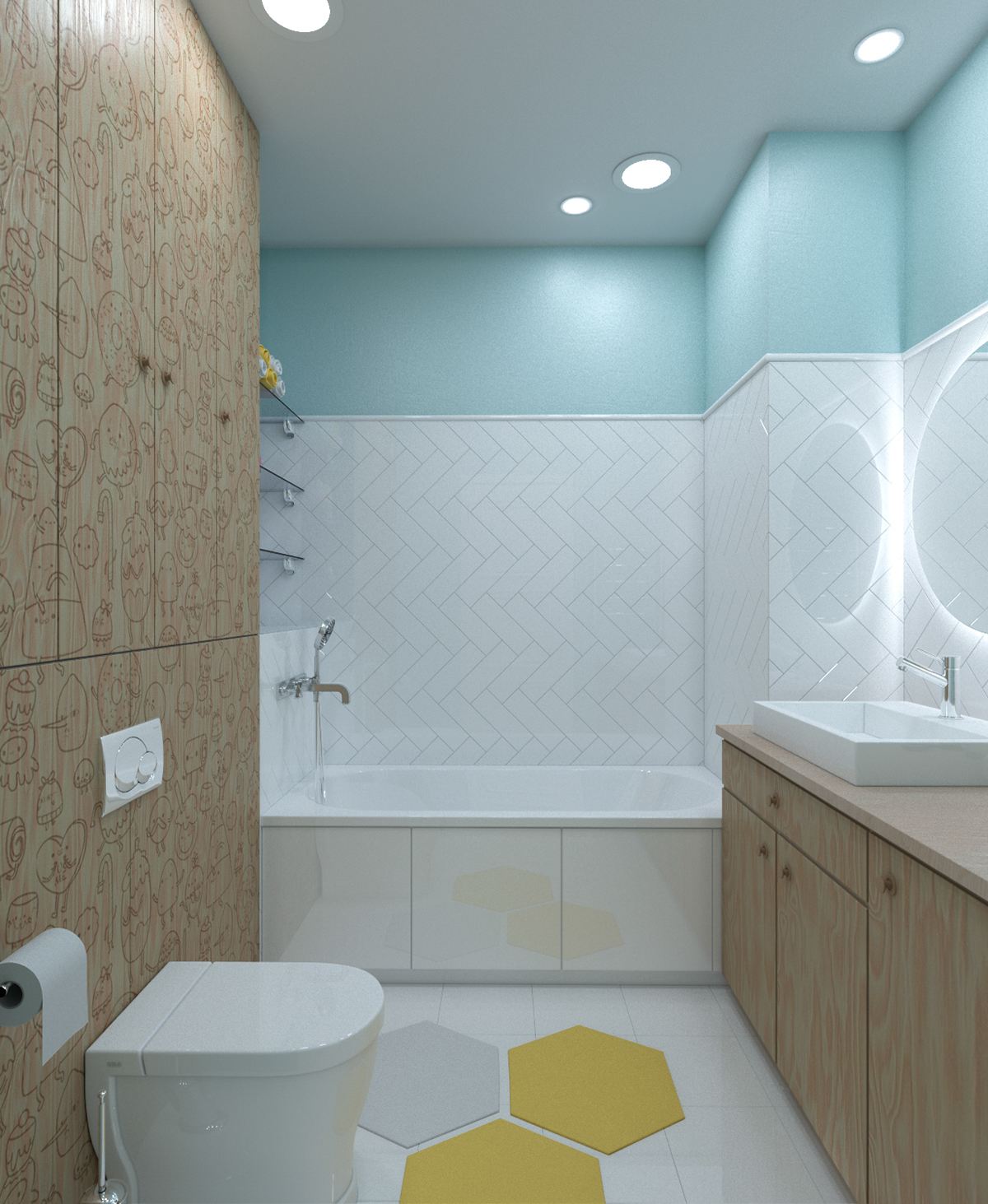 This apartment interior design ideas also completed by an interesting bathroom design. It uses some pastel color combination that looks so cute. Hopefully, it can be your references in designing a comfortable and charming apartment.