Roohome.com – If you are living in the apartment right now, have you decorated your living room perfectly? Apply this contemporary living room to make it more perfect and gorgeous. The designer creates an ordinary living room by combining with a modern design 2016. You have to take a look the interior design for a living room as well because it can help you a lot. Besides that, the appearance of this living room is suitable for you who live in the middle of an urban environment. Do you wanna see? Here you go!
Contemporary Living Room Interior Decorated with Dark Tones by I-Project
I-Project shows you how an ordinary living room becomes stylish and fashionable by adding dark tones in it. The designer chooses dark shades in order to make your living room has an artistic value inside. The designer applies the tones almost over the living room which are dark gray and light gray colors. The colors are chosen as the main basic color for the living room. You do not only see the colors on the wall, but also the furniture which is chosen by the designer. There is a medium size of a dark gray couch which combined with two modern wooden coffee tables. The designer also adds a gray rug on the floor.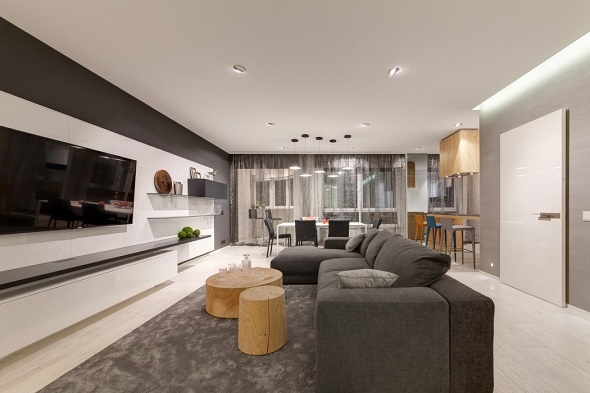 Contemporary Living Room Designed Perfectly with Modern Decoration and Interior
Move to another contemporary living room which is designed perfectly by using a modern decoration in it. You do not worry putting your trust to I-Project because the designer will create your dreaming living room come true. The designer uses a modern living room design as the main concept for creating your living room. You can see from the arrangement firstly. The modern decoration which is used by the designer, be arranged perfectly in every inch of the space. You do not need to put any cabinets around your living room. You can put some shelves for placing some books or any ornaments. Are you inspired by seeing the design?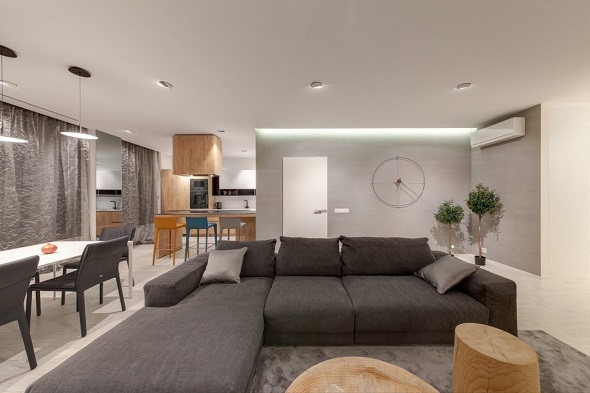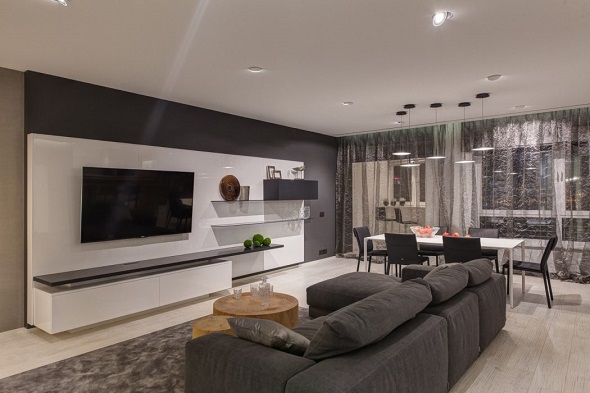 Contemporary Living Room Has Multifunctional Space
Although your living room has a modest space, it does not mean you cannot place any parts of it. I-Project shows you how to place such as dining table across the living room. To make it as a perfect match, the designer chooses a monochrome color of the dining table set. Choosing a simple dining table set is a good idea as well. You can see from I-Project's masterpiece. Placing a dining table near the living room will produce a warm intimacy with your family.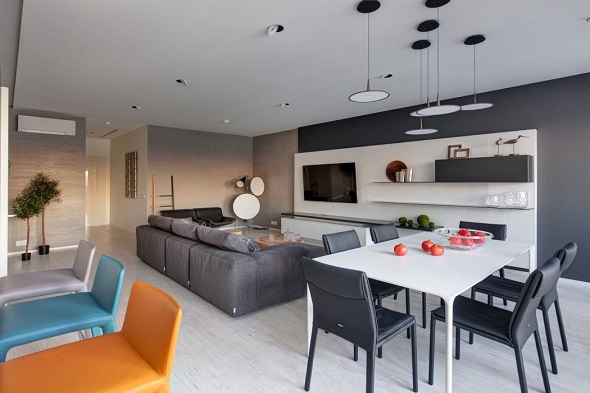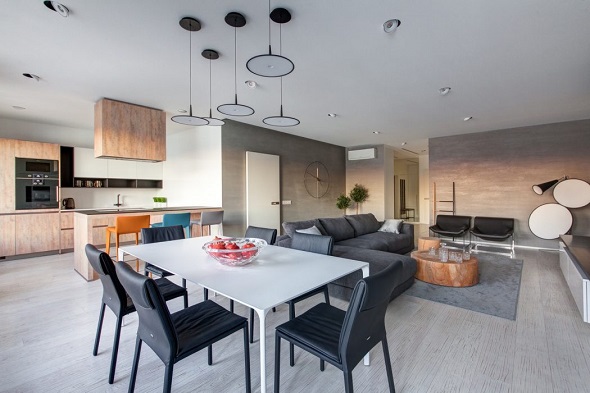 After seeing the contemporary living room interior above, you get a lot of inspirations, don't you? I-Project has been successfully creating an ordinary living room becomes gorgeous and stylish. If you want to see other designs, just check and visit here. Have a nice day!