Choosing the right faucet for your kitchen may seem trivial, but it's needed if you're after practical home improvement. Beyond the good looks of stems and cartridges, you want to ensure certain personal touches are in place.
From what you intend to use the faucet to how you want to use it, being objective about choice makes for a good kitchen layout and cost-effective budget. Also, choice provides you with options and the proper assessment of a faucet before diving into the purchase.
It's always a good idea to consult professionals when it comes to home improvement. There are a lot of plumbing companies that could advise you on choosing suitable faucets, like the faucet installation services in Chantilly, Virginia.
There are always questions to ask if you're upgrading an old faucet or buying an entirely new one. Listed below are seven things to consider before choosing a faucet for your kitchen and your budget:
1. Purpose
Before you get that faucet, think about what you need it for and who would use it. Your needs should inform your purchase decisions. If you have a large family, you may want to put safety considerations first. Therefore, it would be advisable to go for a simple single-installation and single-handle faucet. While doing that, remember to consider the ergonomics of the faucet for safe use.
2. Location
The location of your faucet is another factor for consideration. Never buy a faucet until you have evaluated your kitchen carefully and seen where to place the faucet. Some pieces of kitchen equipment also influence the location of your faucet. For instance, if you have a dishwasher, it would help if you get a faucet with a dishwasher valve. And if you tend to wash large pots, the spout of a faucet should be your priority.
3. Second-hand Faucets
If you're on a tight budget, you should go for second-hand faucets. One of the many benefits of second-hand items is cost-effectiveness. Rather than let the items go to waste, sellers are willing to lower the cost. You can get faucets with good working life ahead of them at meager prices.
4. Maintenance Costs
Prices of faucets can vary and usually depend on their quality. If you're going for the inexpensive ones, say you're on a budget, the attendant effects often are on maintenance cost. But if you're looking at quality faucets that won't trump your maintenance cost, you should be ready to pay.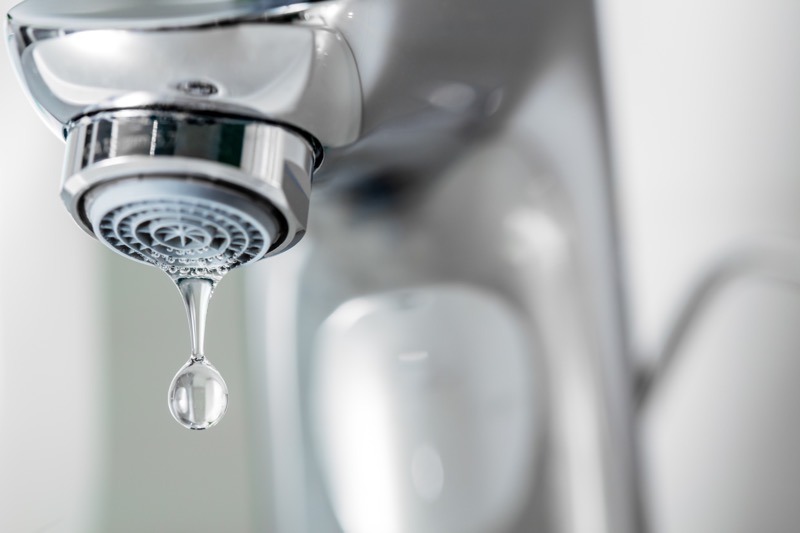 5. Materials
A faucet can be made of metal or other materials like wood. It would help if you were familiar with the materials and their aesthetic appeal to prevent plumbing leaks. A wooden faucet pleads for a solid color. A metallic one is more flexible to colors and thus allows for varieties. The latter is more suited for a modern kitchen.
6. Haggling
Everyone has targets to meet, and you should, too. Do not just succumb to prices provided by a faucet retailer. So, it would help if you haggle your way in by persuading the retailer to give you a more reasonable rate. You can also read online reviews to know if there would be price incentives before engaging with any retailer. The most effective haggling leans on prior consumer information about the products.
7. Durability
You don't want a faucet that can easily wear out within a year of purchase. So, if you're looking for durability, you should be considering brand and price. A faucet may be large or small, but make sure it can provide you with the safety, design complement, and durability you need. It would help if you looked at getting the one that matches your use, whether long-term or short-term.
8. The Type Of Sink
If you're upgrading your kitchen, a faucet can go entirely with a basin. If you're not upgrading but starting, the basin should guide you on the type of faucet you're going to get. You also want to think about where your sink is located before placing a faucet. If your sink is attached to a wall, you should get a faucet that balances the sink with the use of the faucet.
9. Water Sustainability
It's also vital to consider a faucet's impact on water use. After all, the water that goes to your bathroom fixtures can account for more than 60% of your overall household usage. Using faucets made with sustainability in mind can help you save hundreds of gallons of water annually.
Old-fashioned faucets can end up costing you money and wasted water. Avoid faucets that use more than 2.2 GPM (gallons per minute). Make sure your faucets have a flow rate of 1 GPM. Not only can you save money on your water bill, but you can also do your part for the environment.
Conclusion
Getting the perfect faucet that meets the appeal of your kitchen without breaking the bank is an objective decision. It would help if you were objective about factors such as the purpose of the faucet, maintenance costs, durability, type of sink, and materials, among others. Moreover, the right faucet can also help you save money and water.