Roohome.com – Do you have a small apartment? Do you confuse how to design it? Here, you may see some tips how to arrange an open plan apartment design with the suitable design also. Scroll down your button and let's find out the best decor that very appropriates to your design. You will get a new inspiration to renovation your place with an open plan concept design idea below. Many designers already present their concept to help you arrange your room. Check this out!
Minimalist Open Plan Apartment Decor Combines With White and Gray Color
For you who have a small space in the apartment, it is better if you arrange it into an open plan concept design idea. This will make your room visible more spacious and you also can save your the rest of the room to be using for other function of the place. For that, we serve a minimalist an open plan apartment decor combines with white and gray color is very suitable to apply for you. This design looks so simple but it also can bring a trendy impression in it.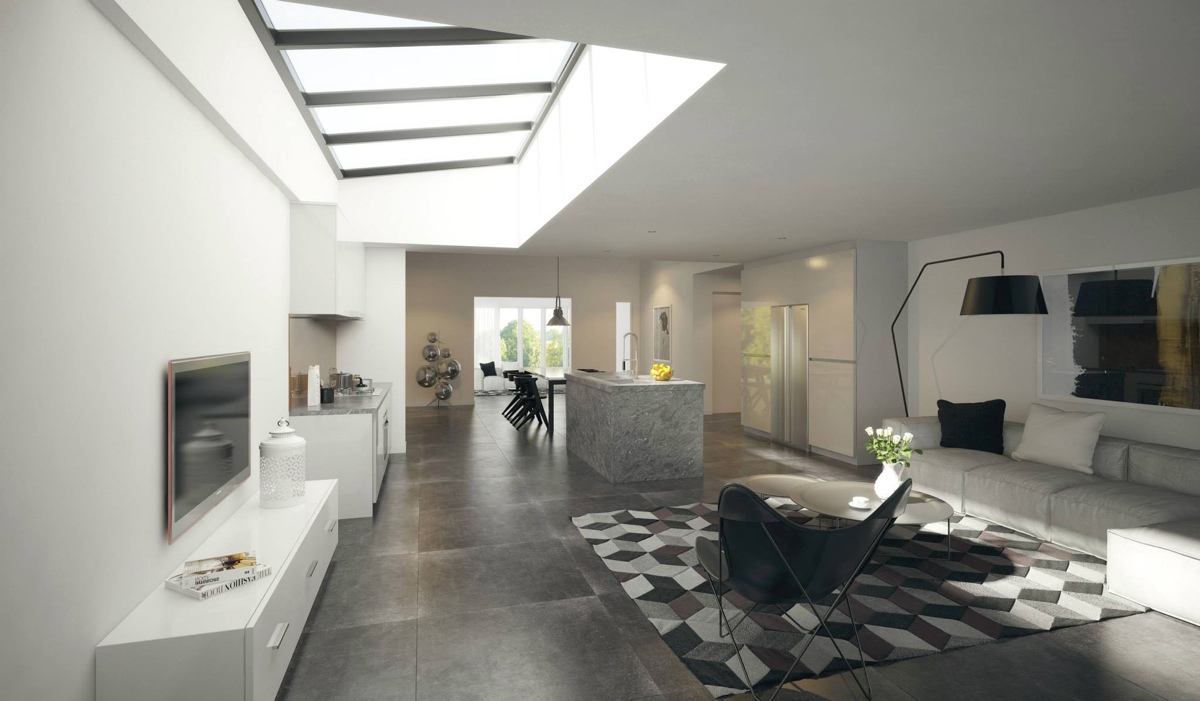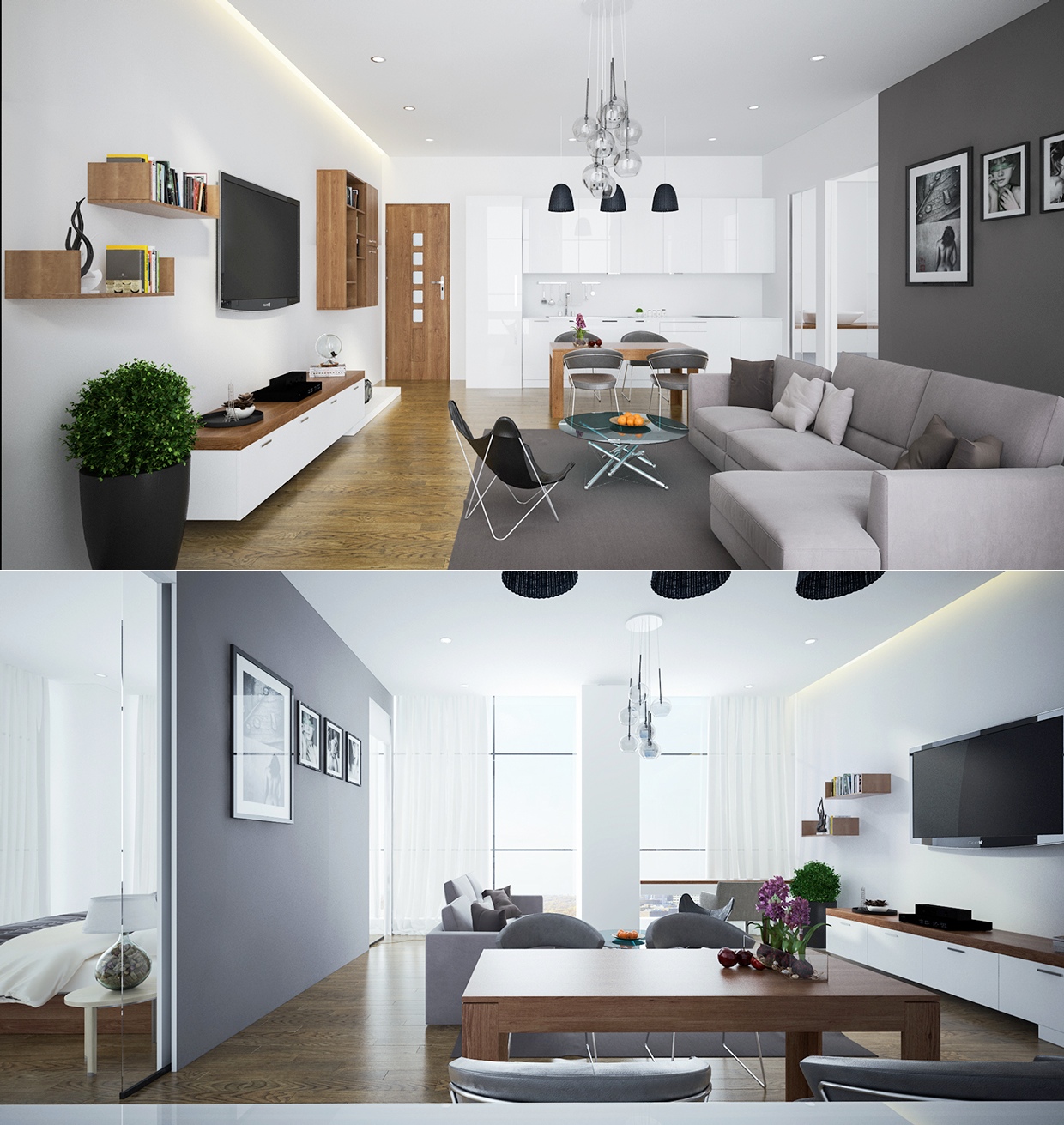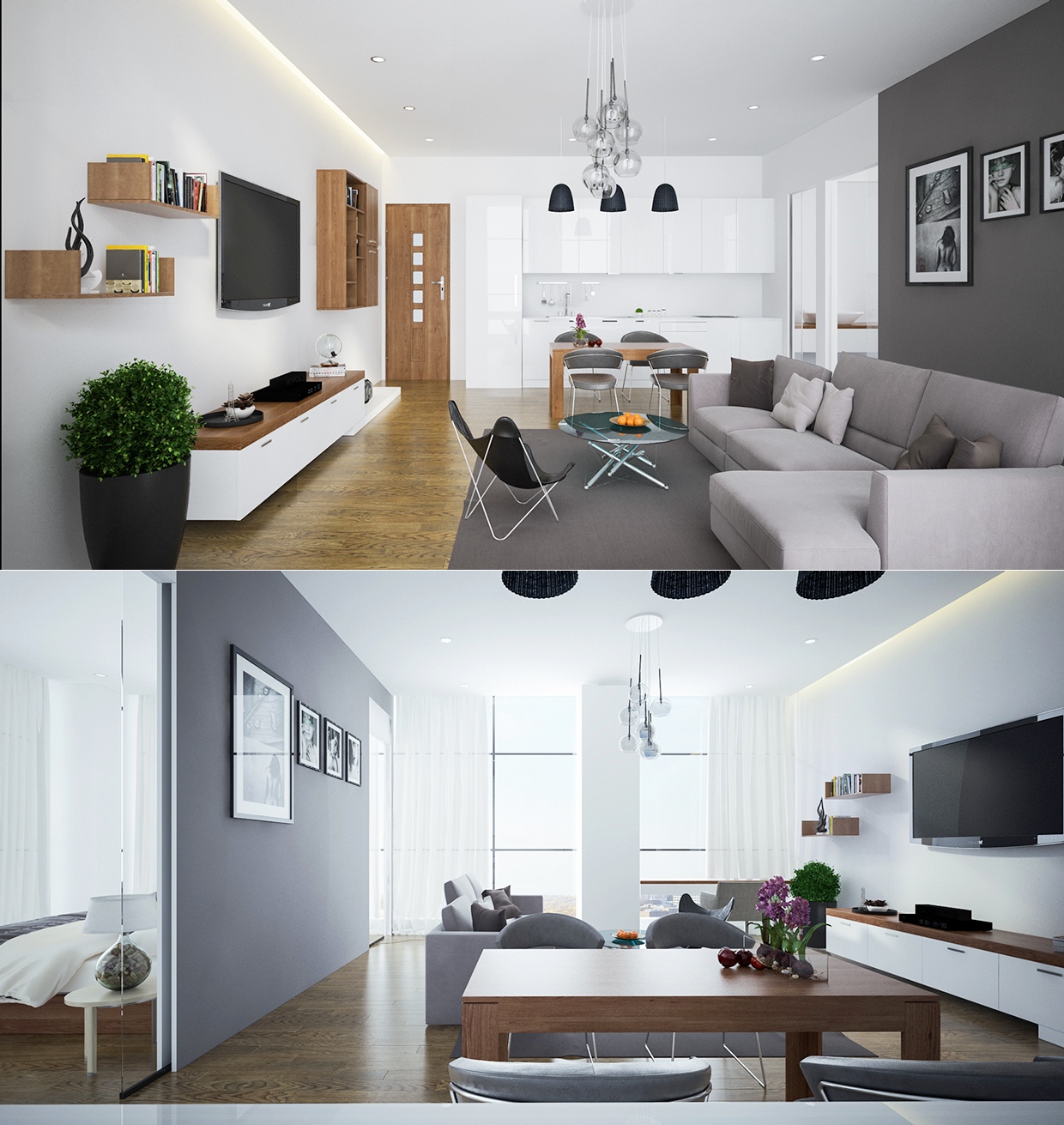 Modern Open Plan Apartment Interior Design Complete With Perfect Decorations
Furthermore, you if you want to create something new in your place especially for the apartment, a modern open plan apartment interior design also may you try to apply in. Complete with perfect decorations also will make your design looks better. Adjust a modern decoration that can support your open plan apartment design idea. Designed a wall texture or backsplash as the additional decorations in it. For the color, choose a neutral color that very compatible to your design.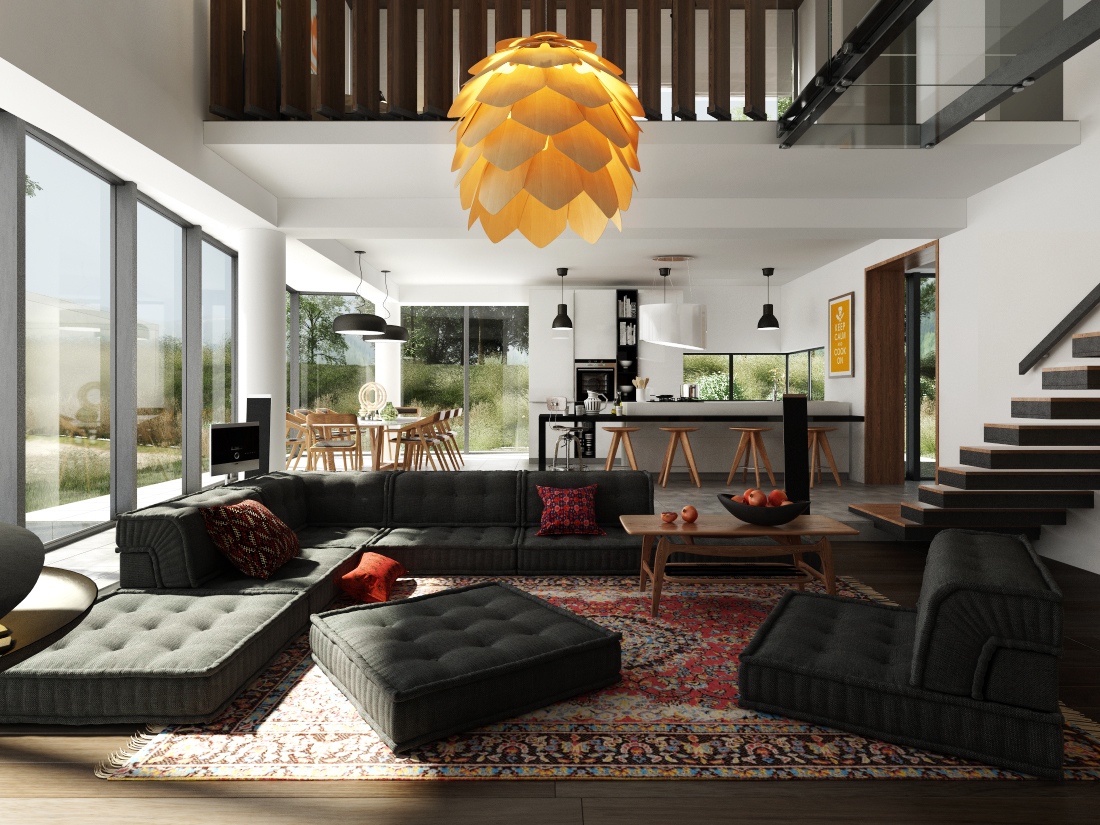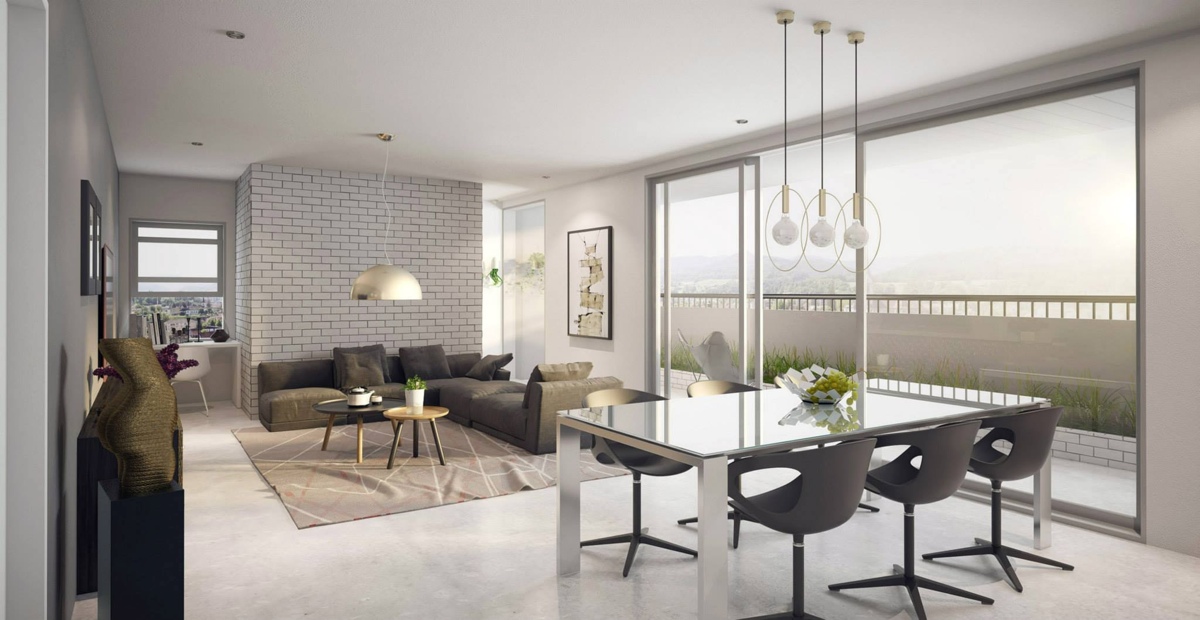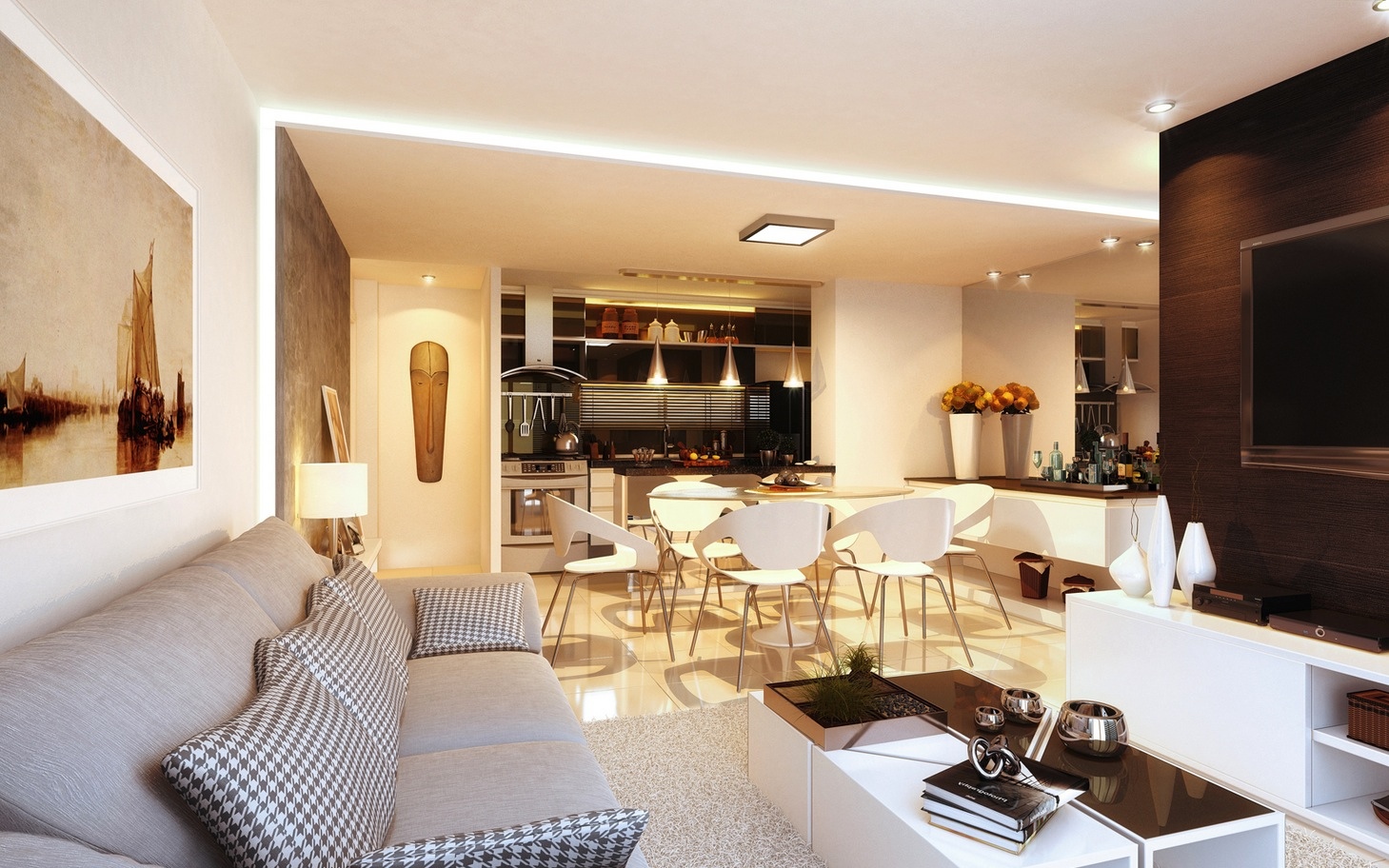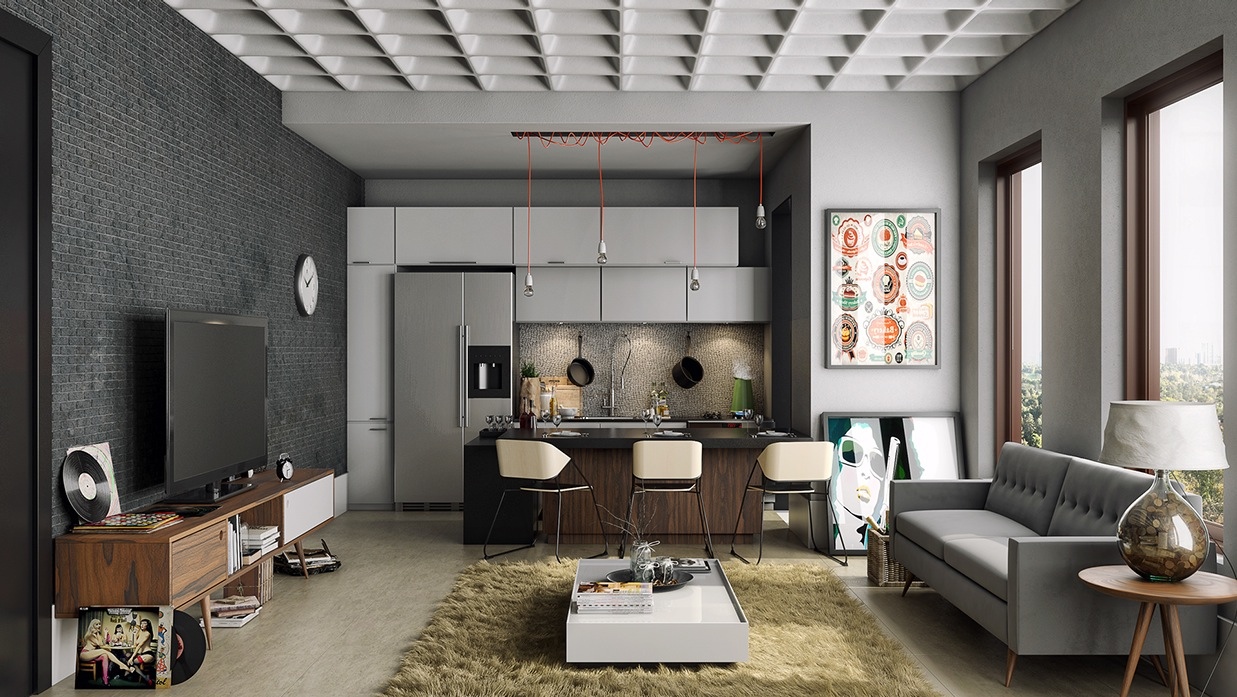 Open Plan Apartment Decorating Ideas With Wooden Theme Design
The next, the designer also introduce an open plan concept design idea which presents trendy looks for you. Using wooden accent for the open plan apartment decorating ideas also may give a little bit more vintage impression to your design. The wooden accent may you use as the flooring material or the furniture. You also may set your room with the perfect organization that can make your design become more attractive. Adjust also a compatible color to paint your whole room.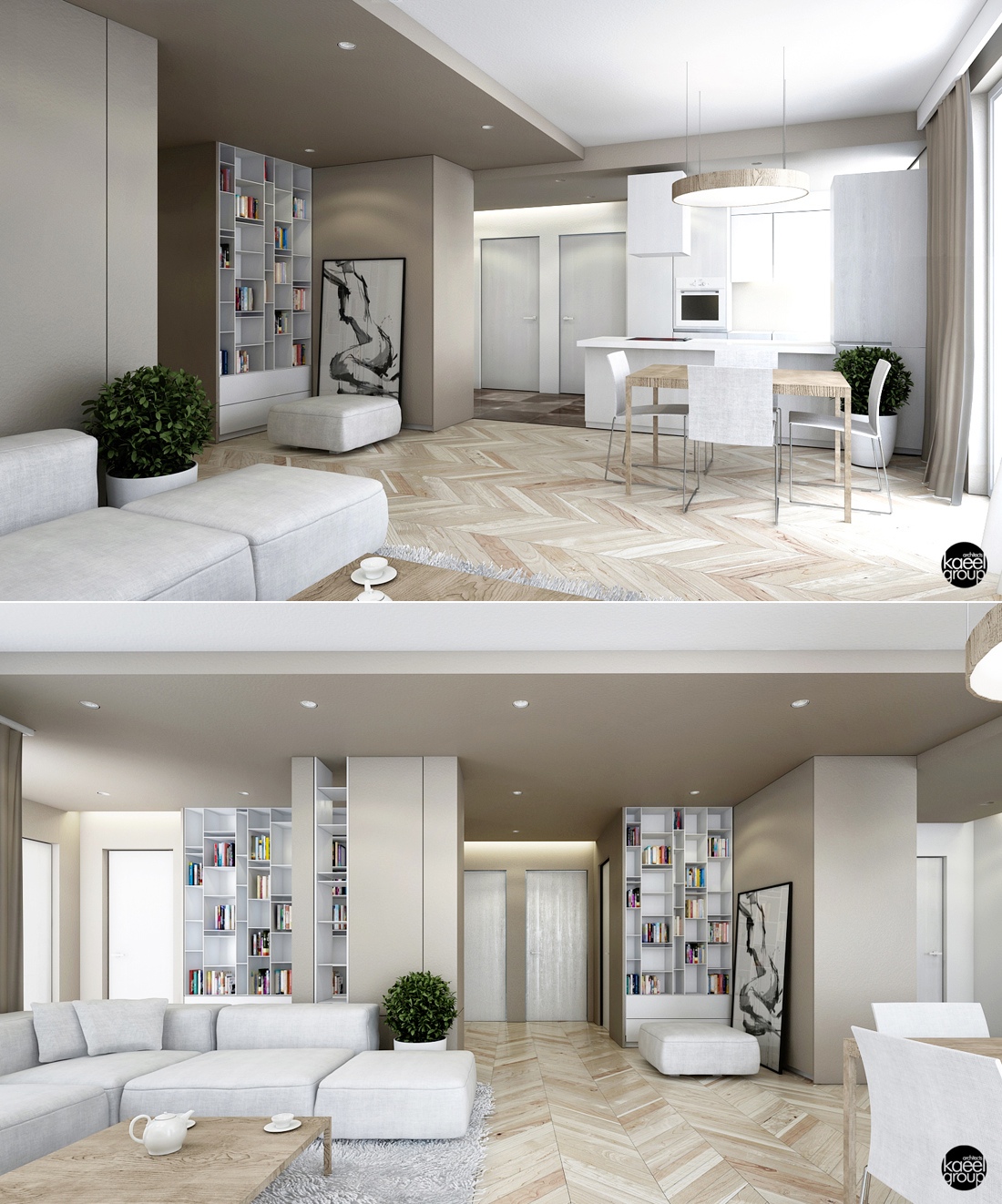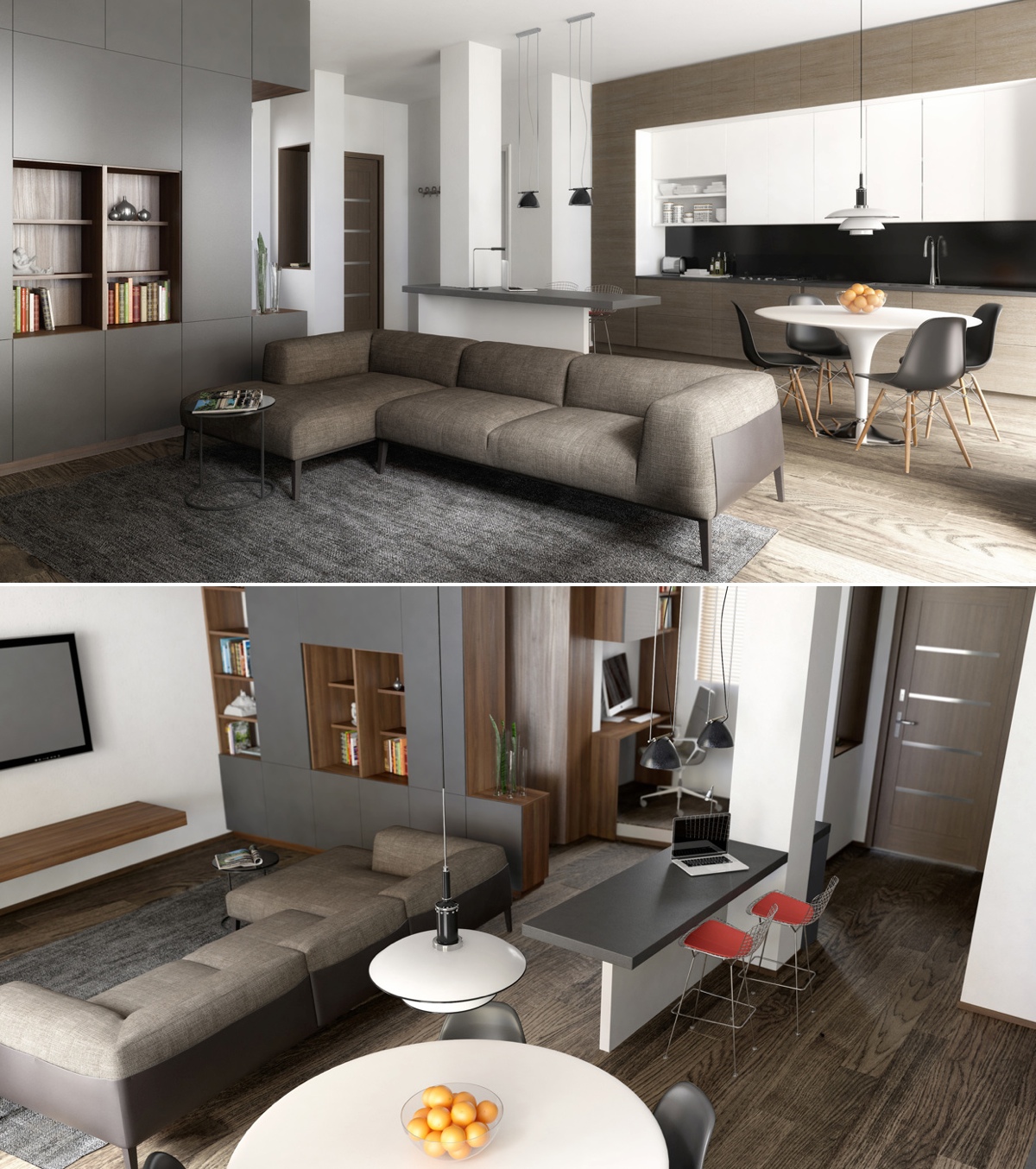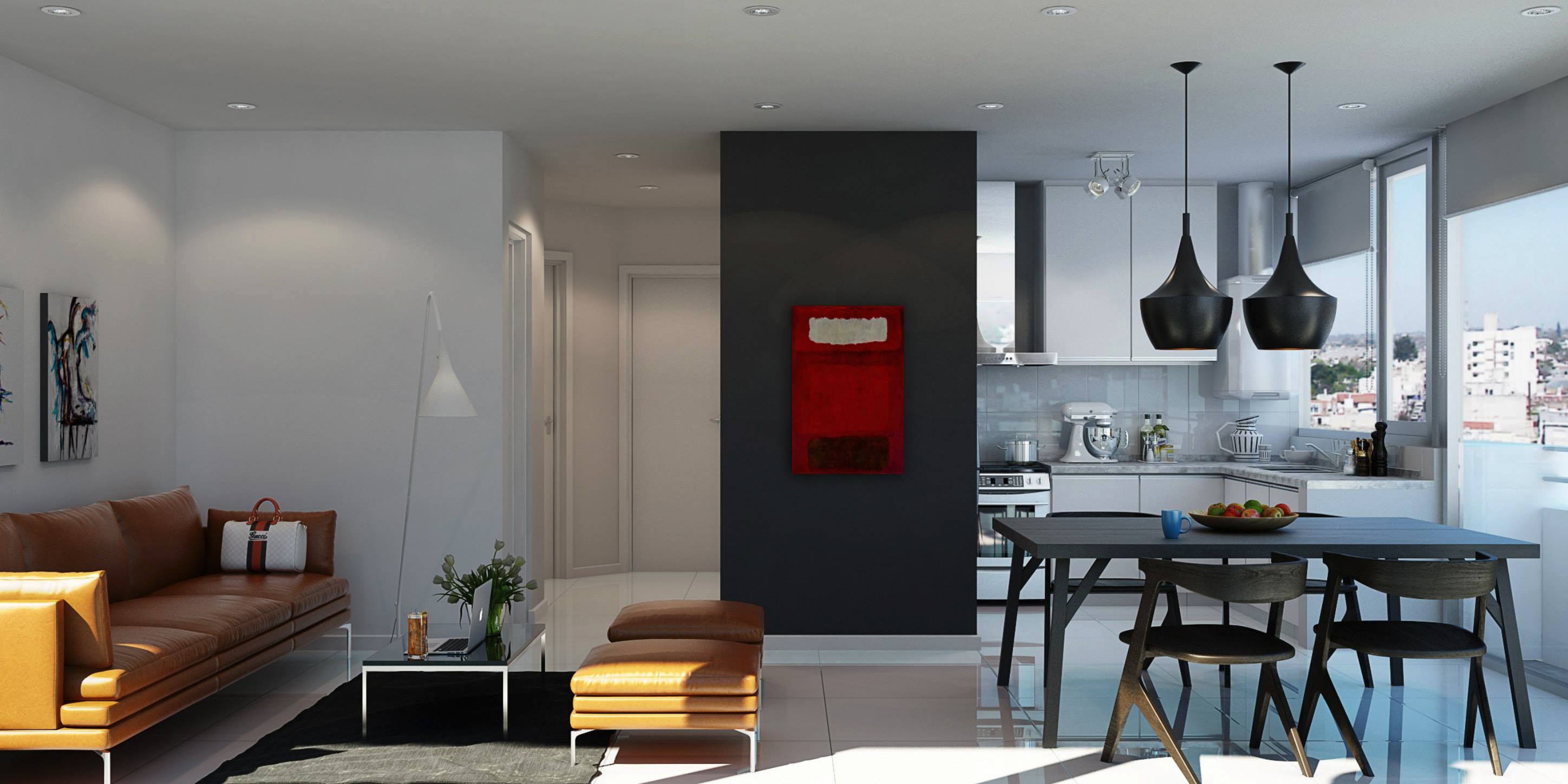 Actually to design your apartment especially for small space apartment it is not too difficult as long as you have got the best references. Probably, this open plan apartment design has been given a lot of inspiration for you.