Roohome.com – Do you want to change your previous apartment design with a minimalist apartment design? If you live in the apartment, get yourself feel comfortable as possible to live in. Minimalist apartment decorating ideas combined with modern interior decor can also make your design will increasingly look trendy and awesome. Make decorating with a simple design also no less good if you are able to be creative and innovative to think the design. For that, you may see examples of creative ideas for the design that may be of interest to you.
Small Minimalist Living Room Design With Gray and White Accent Decor
For the living room, you can use a gray and white accent decor. Wooden planks accent used as decoration of floor or wall art even this can make your apartment design is becoming more attractive. Tables made of wooden boards that look very natural also very suitable to complete the decoration on this concept design. The sofa that was used also has a simple design, shaped like a large beam that lined with gray and white which so awesome for your minimalist apartment decorating ideas.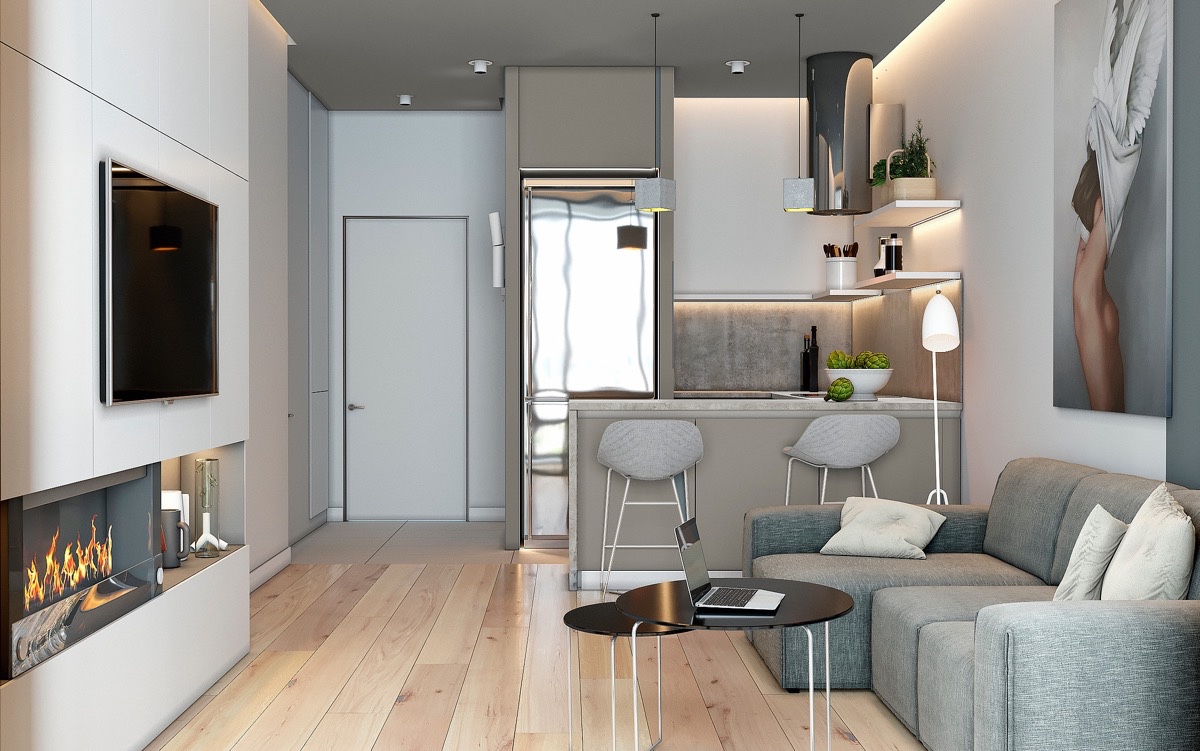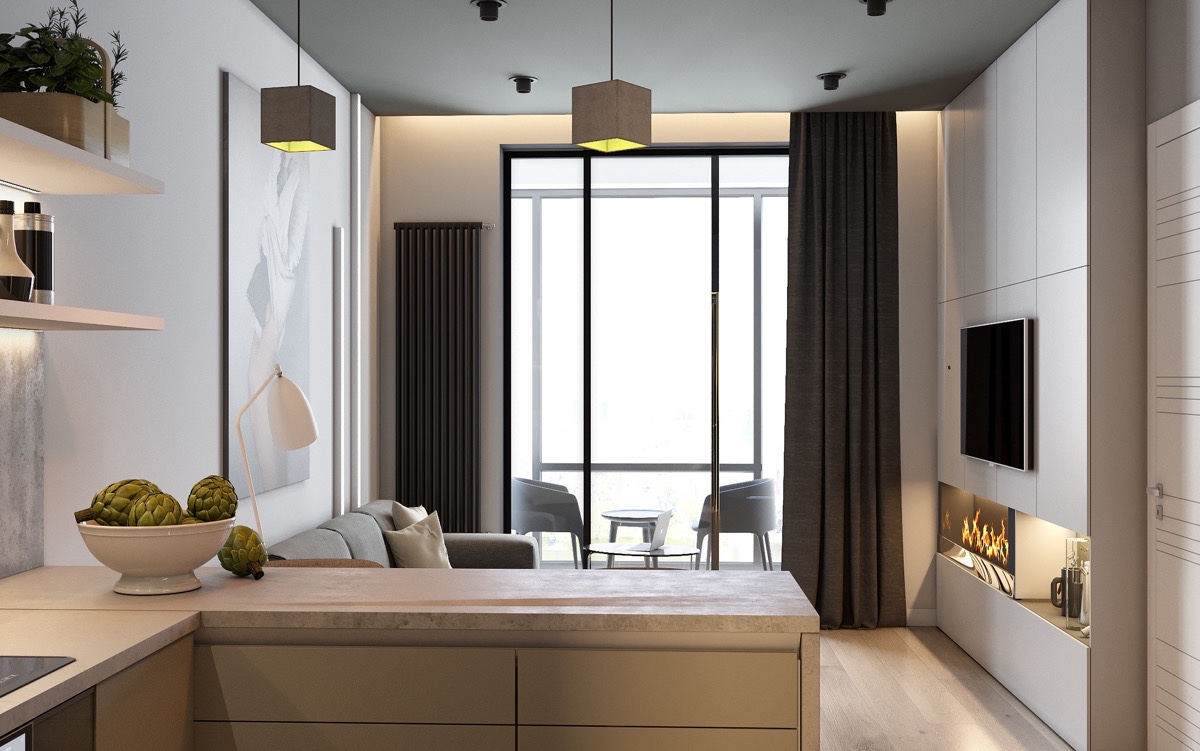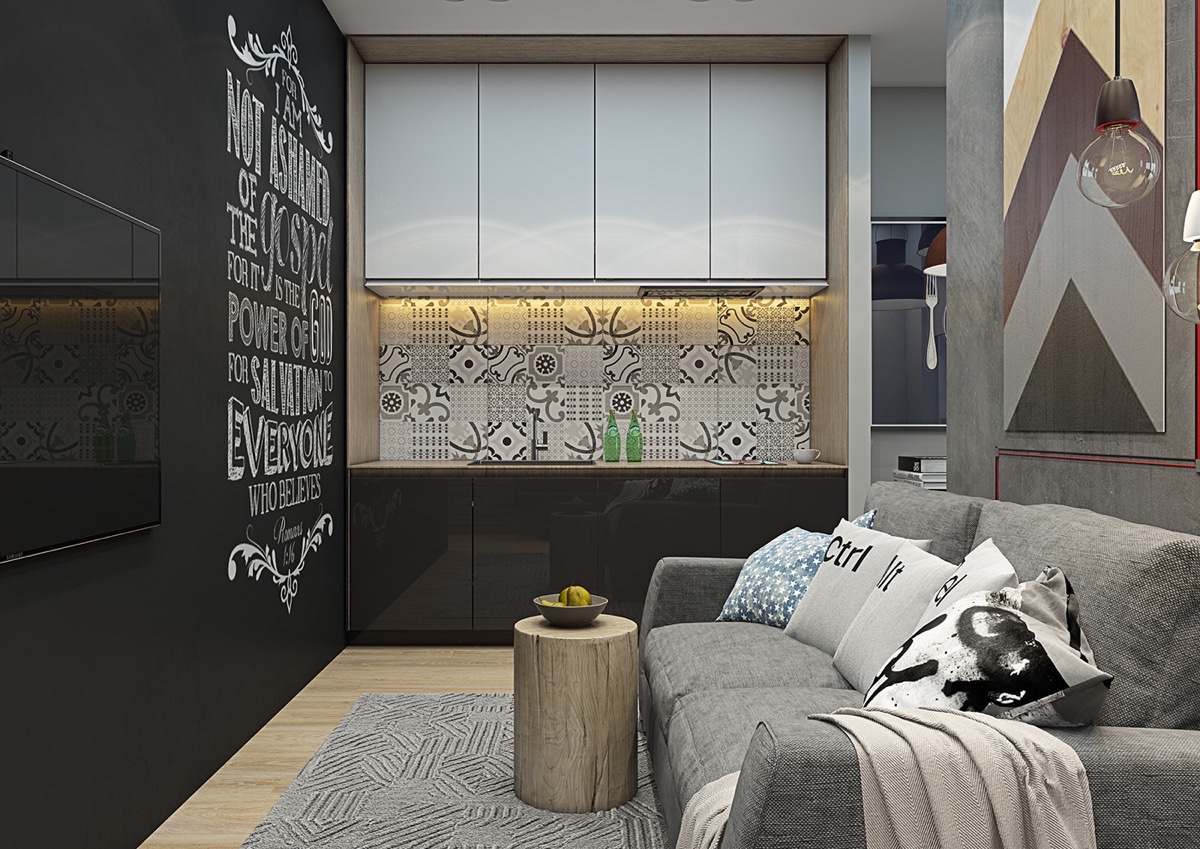 Modern and Minimalist Dining Room Design Ideas With ChalkBoard Decor
For the dining room and kitchen, you may design it with trendy decor which is use a chalkboard as the decoration on the wall. This will bring a modern and minimalist dining room and kitchen more perfect. For the kitchen, better you could design with backsplash decor which has the floral or abstract pattern. Use a minimalist furniture also to make your design more harmonious. Adjust an appropriate ornament to your minimalist apartment design if it is needed.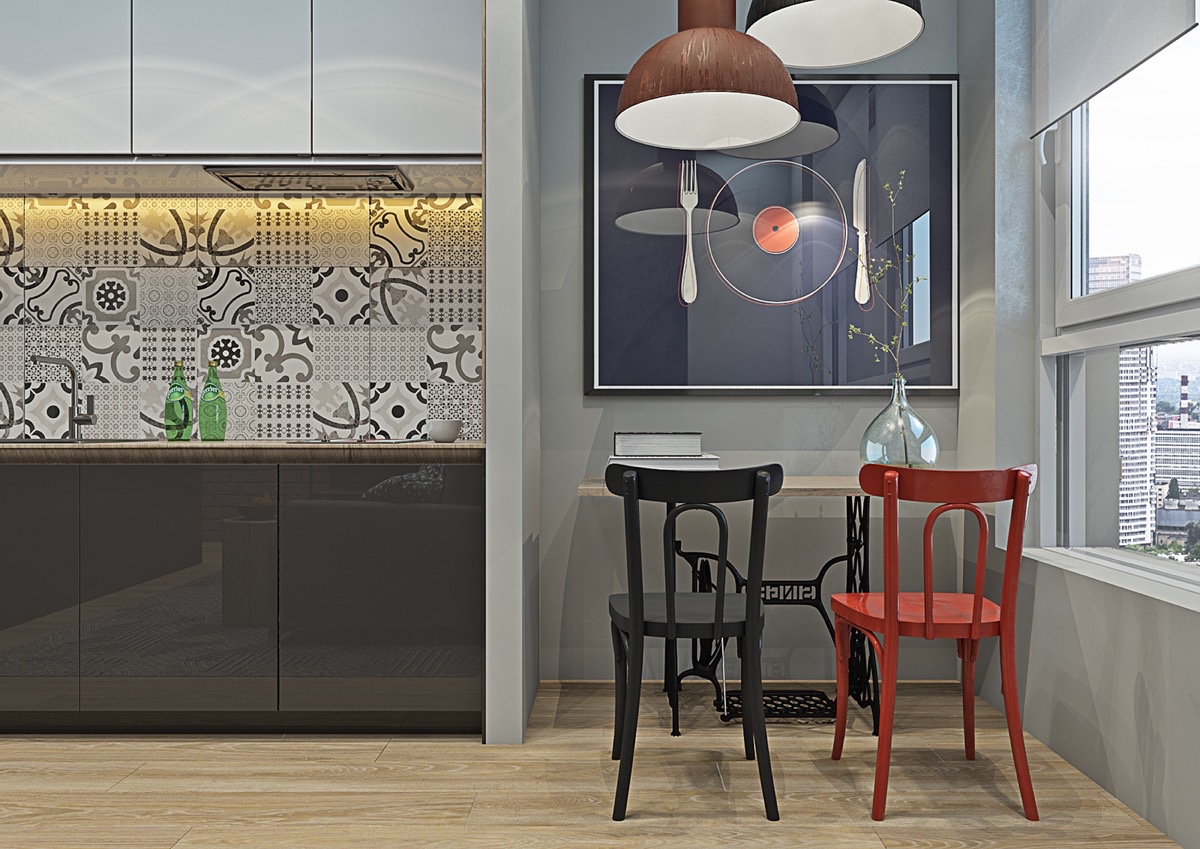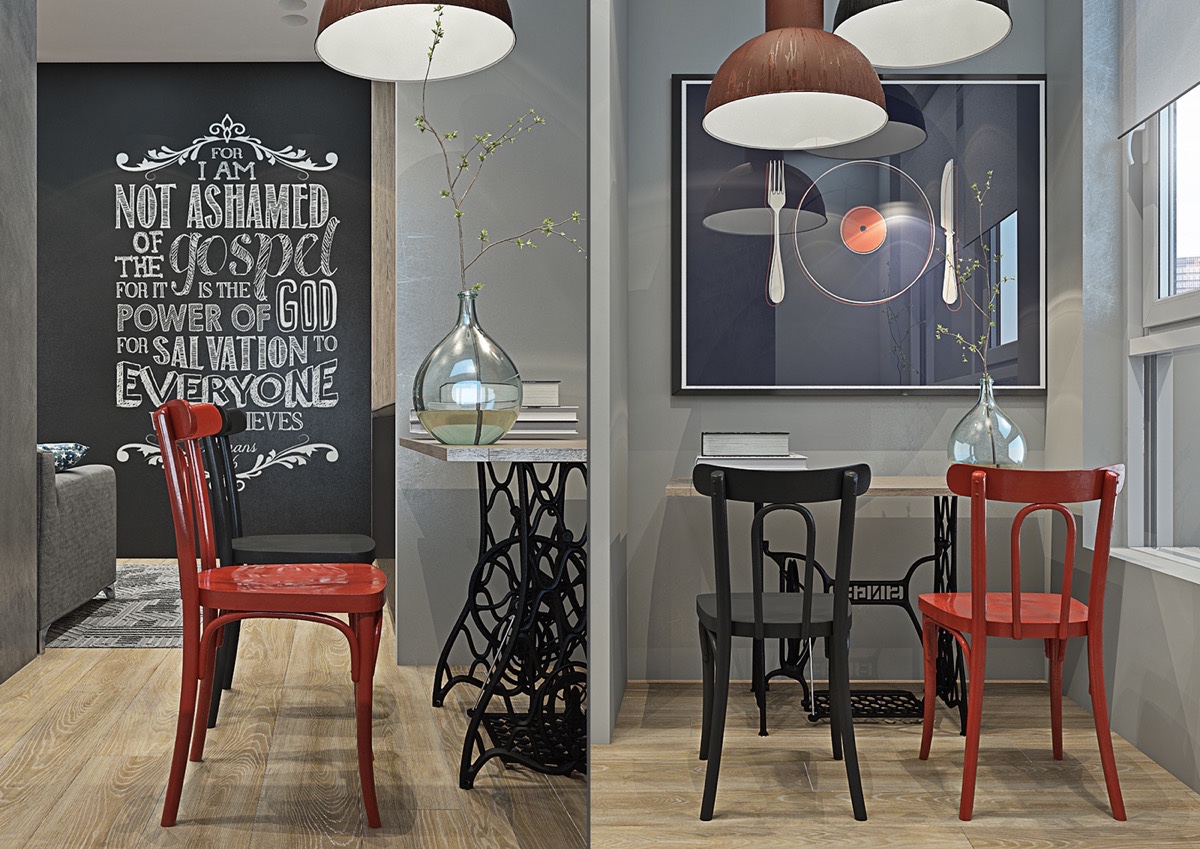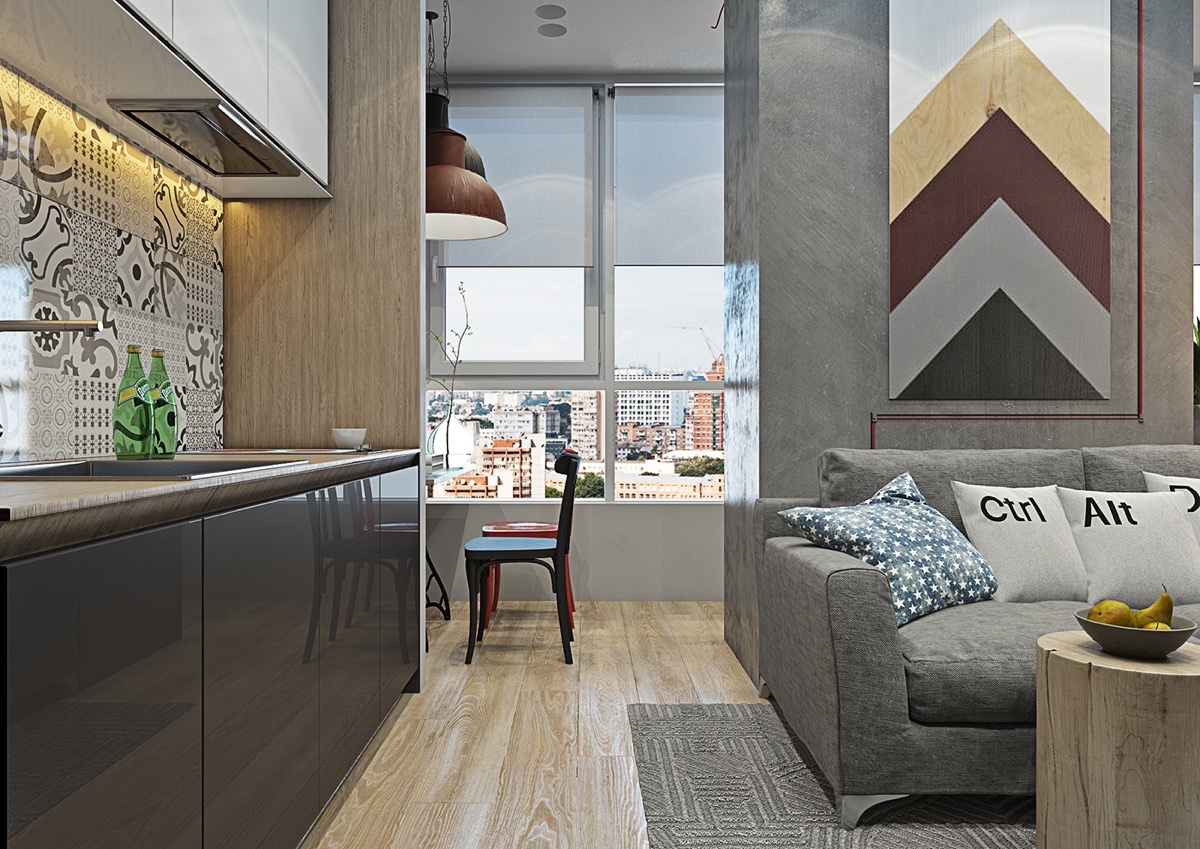 Simple Small Minimalist Bedroom Design Ideas Combined With Wooden Accent
To make your bedroom more minimalist, you may combine with wooden accent decor as the part of decoration or floor. Then, using backsplash to your bedroom to make it looks trendy and awesome. This simple small minimalist bedroom design ideas you can arrange also with a gray color accent, this will make this room looks so warmth and perfect. Adjust a suitable ornament if you want to make this minimalist apartment decorating ideas better. The important one is you must make a comfortable feel in this room, so you will feel enjoy in it.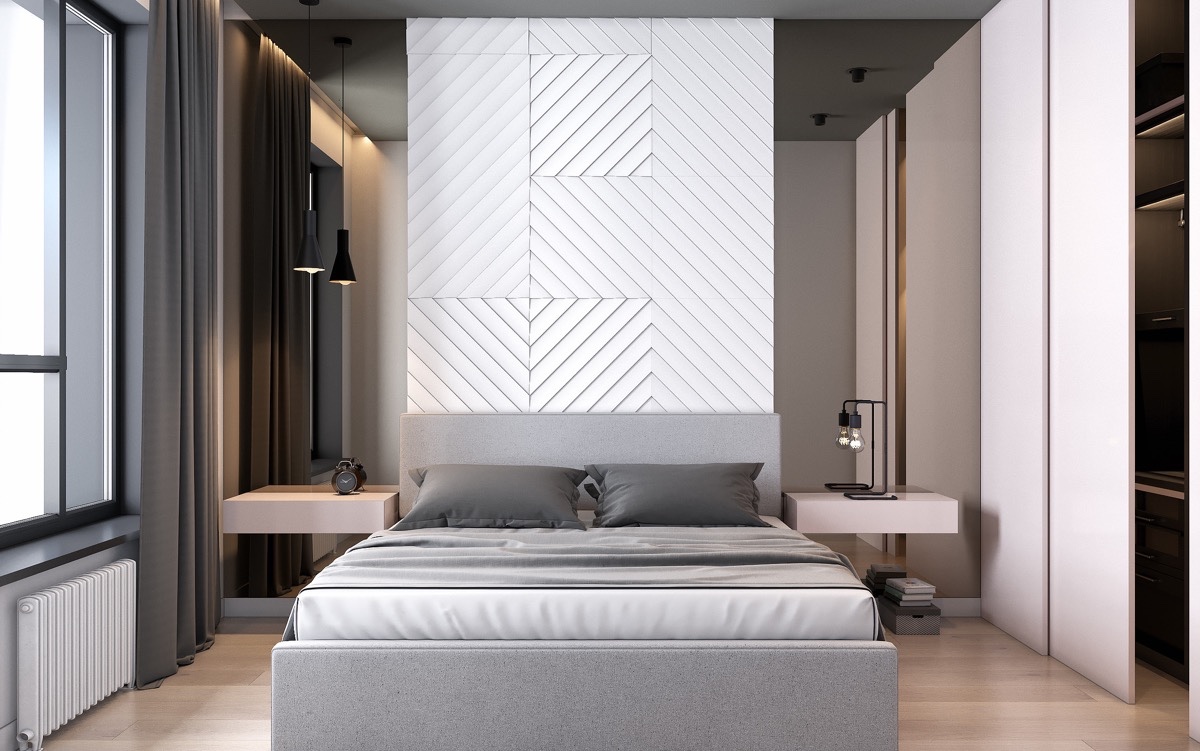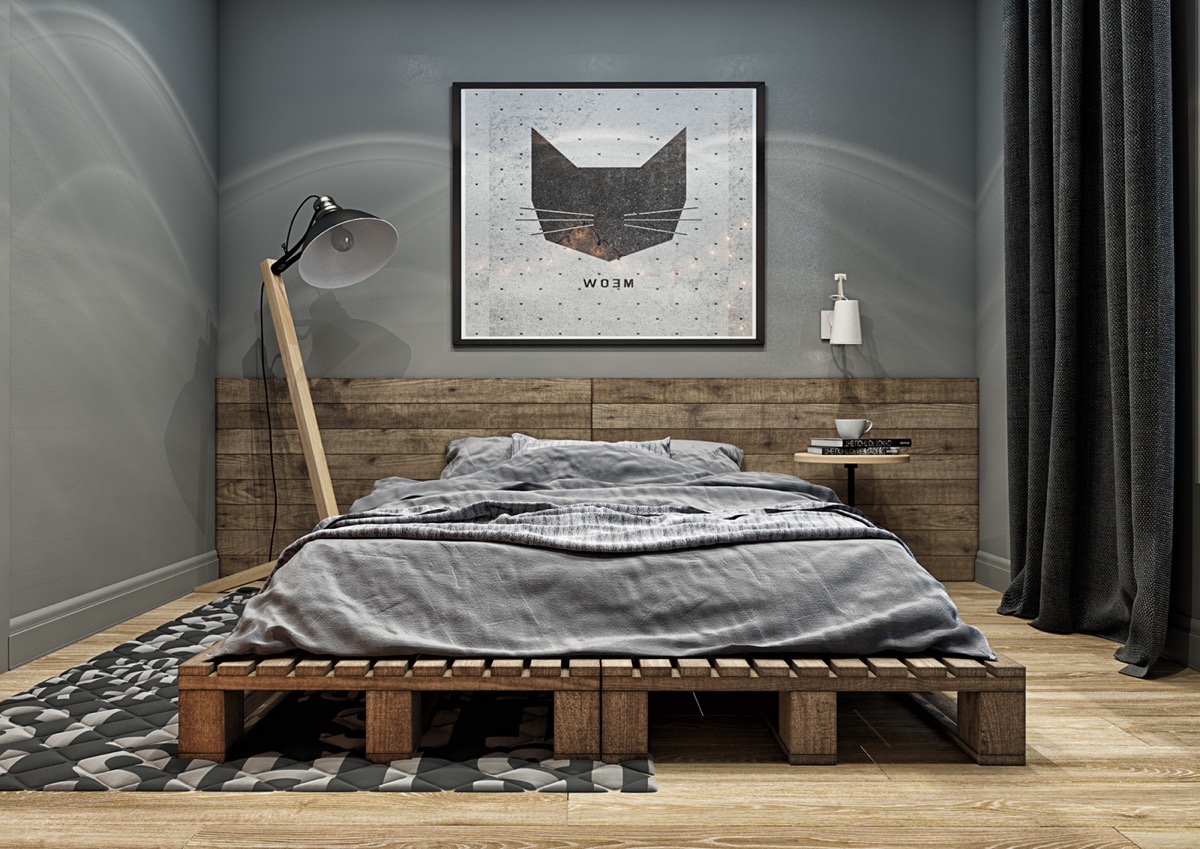 If you are interested in those minimalist apartment design, then immediately you should try to apply it in your room. Hopefully, those designs above can help you to get more inspiration. Good luck!