Roohome.com – Do you have a small space in your apartment? Then, what kind of the small apartment design that you dream? If you are confused in the design of your place, here we have the best solution to change the design of your small apartment decorating ideas has become very attractive and amazing design. Are you curious? If yes, so let us take a look for the design apartment below which who knows will make you gain new inspiration to decorate it. Do not wait so long, immediately see and follow the how to design it below.
Small Living Room Decor Exposed a Brick Wall Design
For the living room, you can design it with exposed a brick wall as appropriate ornate decoration. Choose a white color as the main color in your small apartment decorating ideas. There could also add a bit of unique decoration which made of wood that makes an extends diagonally. Then for parts of furniture, you can use a bright and soft color that augment your small living room decor. You also can create a very simple hall room that you can use to relax. Decorate this room with a white brick design in order to further align your concept design.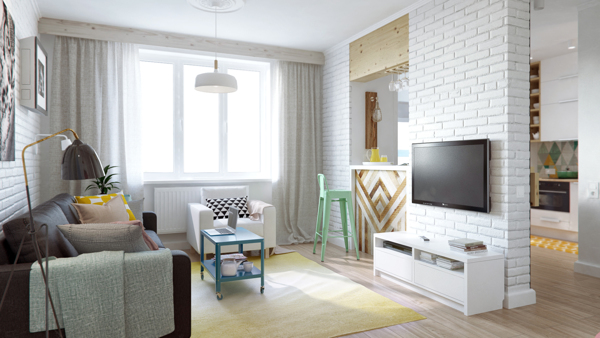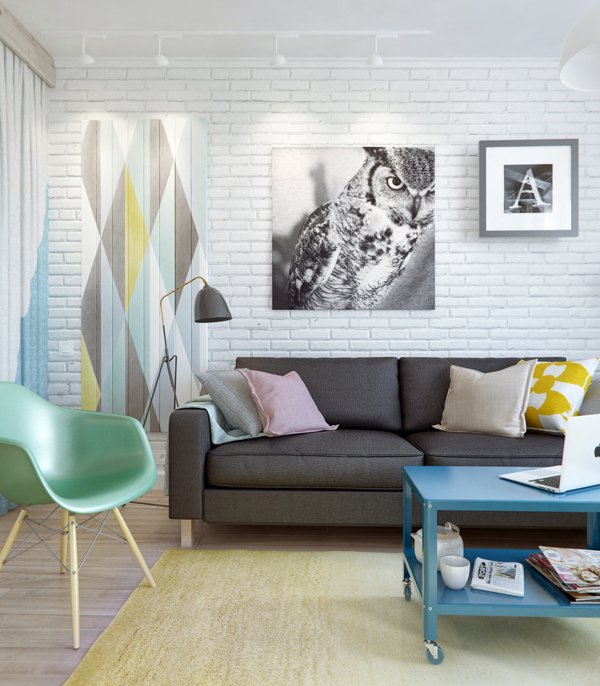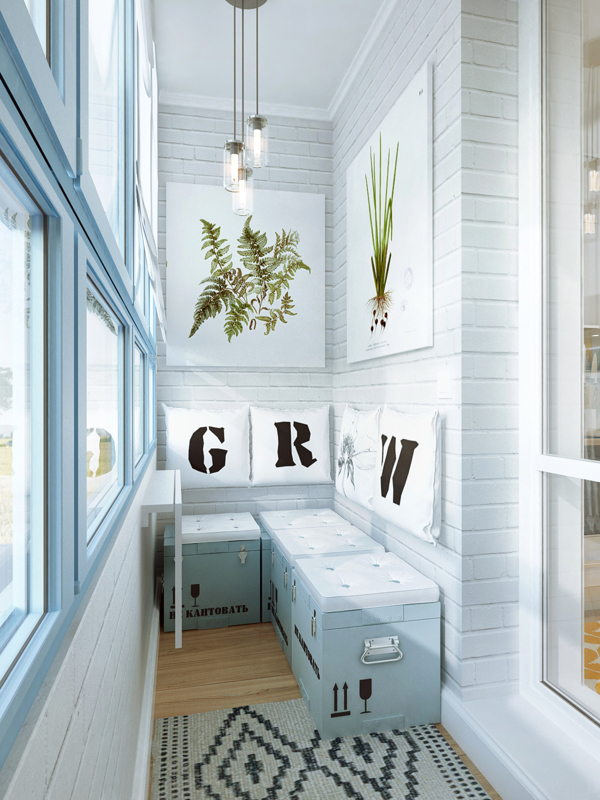 Beautiful Small Bedroom Design With Cute Decor and Pastel Color
Then, for the part of this bedroom, you can choose a cute decor and pastel color accent for decorating this design. This design is very suitable to apply for women's room. This beautiful small bedroom design more perfect when you add an appropriate ornament as the complement in this small apartment design. In addition, you can also arrange your bathroom with a cute decor which looks so adorable with the perfect design in it. To make it more complete you may set a wooden accent as the flooring material.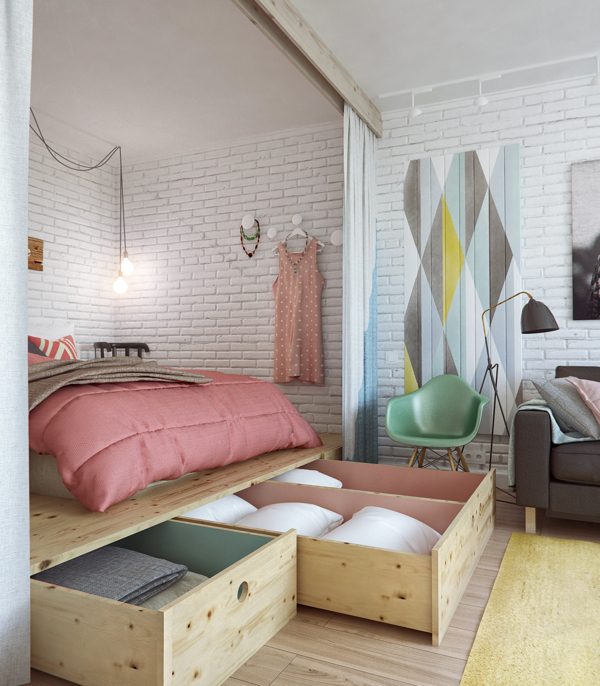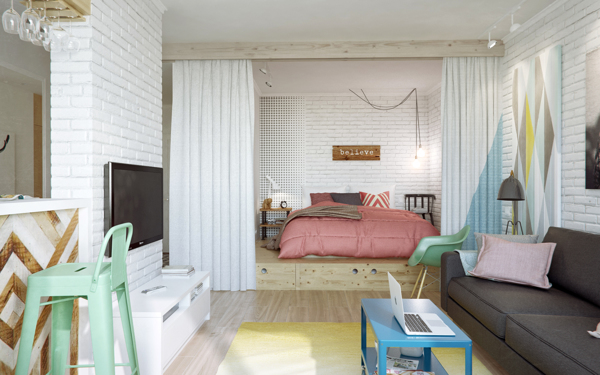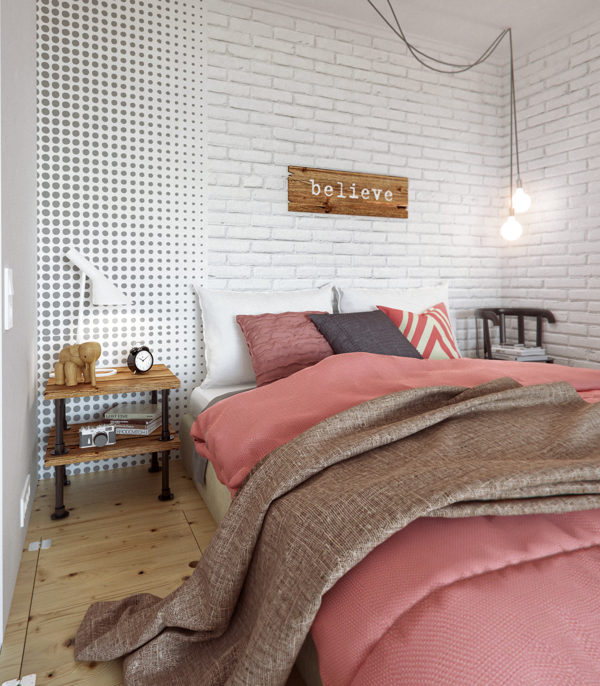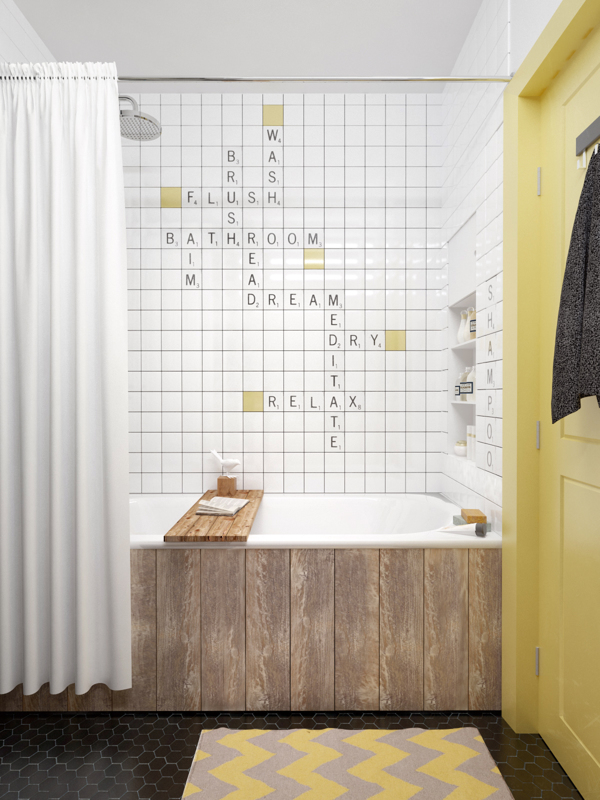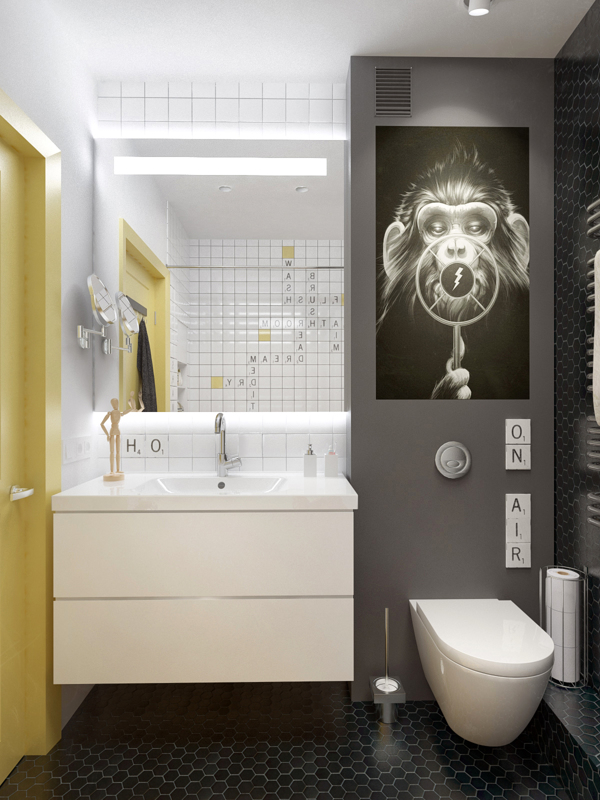 Minimalist Small Kitchen Design Ideas With Diagonal Backsplash Decor
Then, move to the kitchen design, better you use a backsplash design to cover your wall. Choose a diagonal pattern with colorful model design to decorate your minimalist small kitchen design ideas. You also can adjust a picture as the complement of your design. Then to make it more perfect, you may choose a cupboard which looks like a board so you can create or draw something on it. This will make your design looks different, and it also bring the uniqueness in your small apartment decorating ideas especially in the kitchen.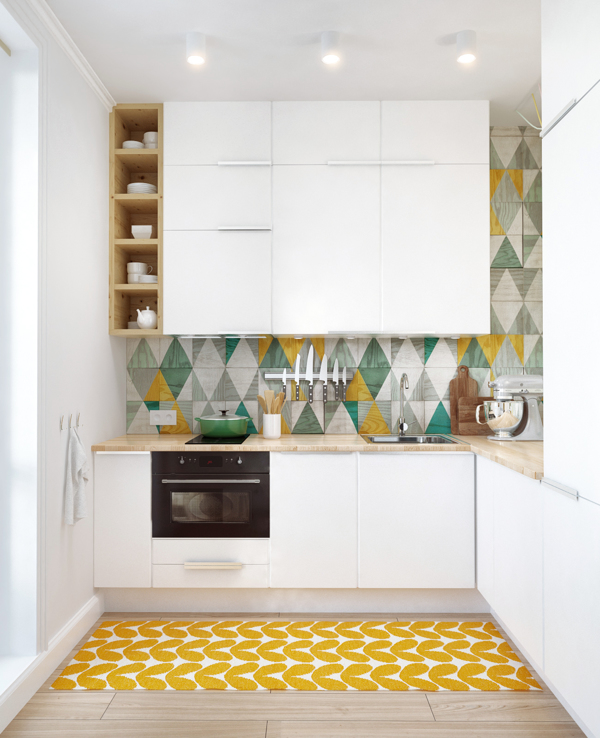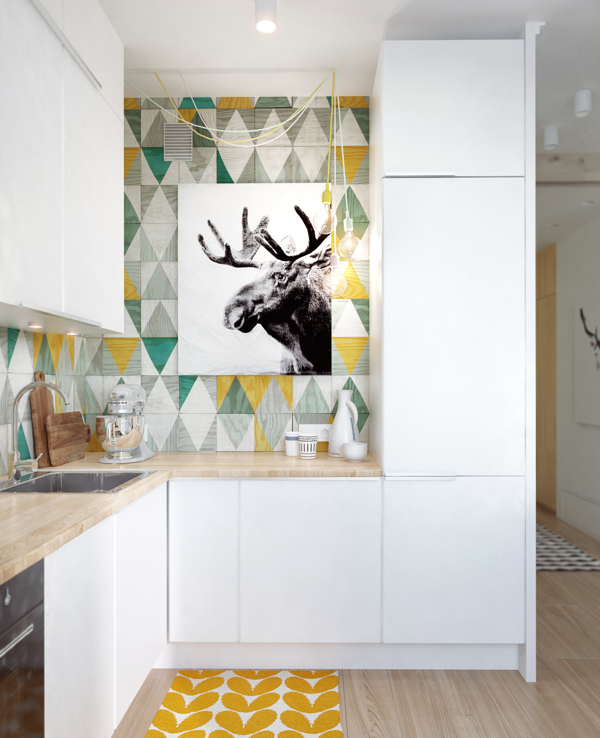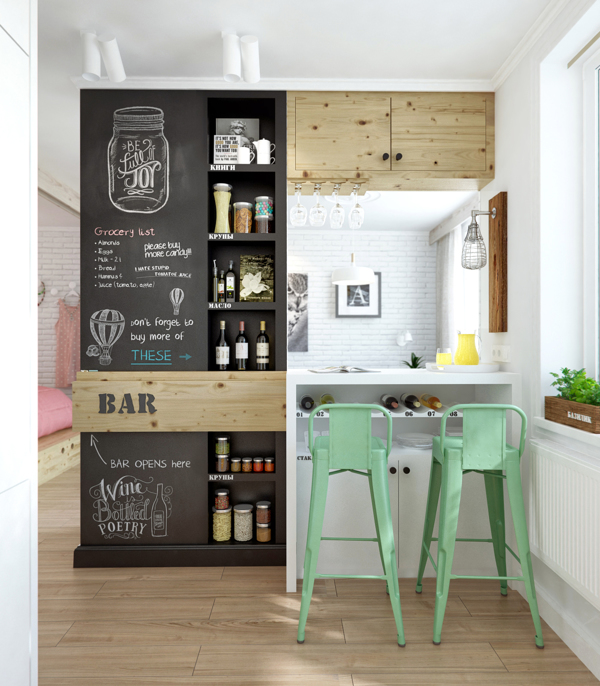 So, do you interested in applying this small apartment design ? Let's follow the design which very cute with beautiful features and combine also with a pastel color in it.